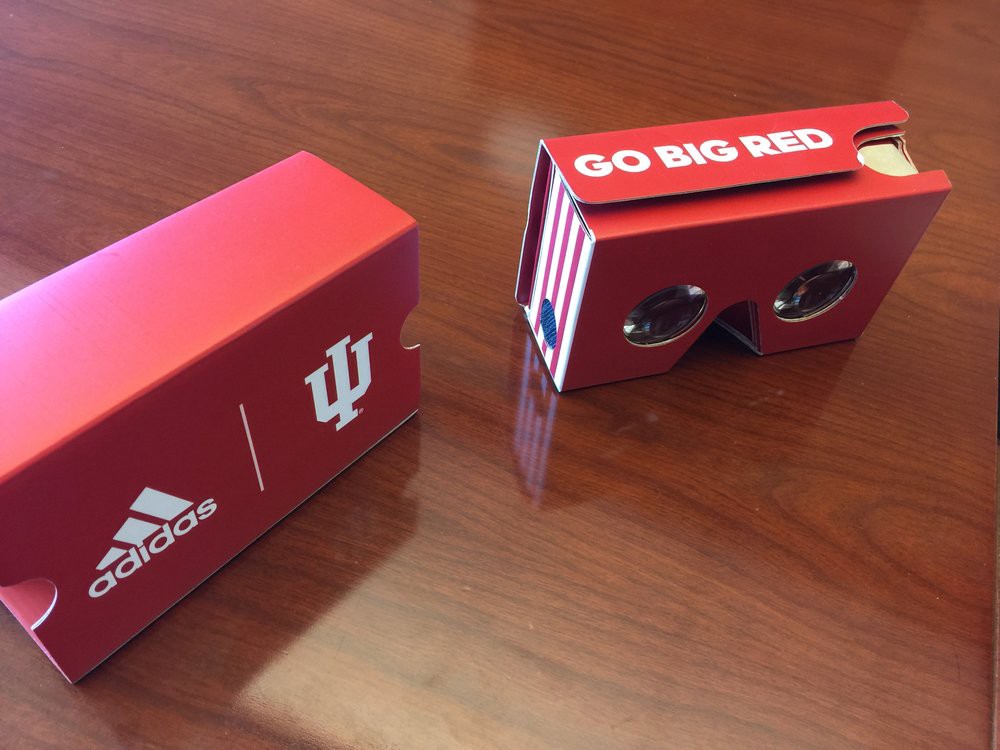 Welcome to the Promo Spotlight! Each month I will look at some of the best promotions that have taken place around the sports world and share them with you. Promotions play an important part in enhancing the fan experience and can sometimes be the deciding factor in someone going to a game or not. From ticket specials to giveaways, promotions are a great way to engage fans and give them a little "something extra."
If January set the bar, February accepted the challenge. My two favorite promos this month are from two universities. The uniqueness of the ideas set them apart and are perfect examples of thinking outside the box. Continue reading to find out which two schools they are and what they did!
Puck Coasters, Detroit Redwings (2/3):
The popular beverage accessory is back, and the Redwings did a phenomenal job with it. Instead of having a basic black puck with the team logo, they used an image of the team locker room with their "Farewell Season at the Joe" logo. It's a very visually-appealing image and adds a nice "pop" to a basic item.
Coming to the game tonight? The first 7,500 fans will take home these Puck Coasters courtesy, @MillerLite! #Farewell2TheJoe #LGRW pic.twitter.com/eJz7GPjYGk

— Detroit Red Wings (@DetroitRedWings) February 3, 2017
Bassinet Bowl, Penn State University (2/4):
Penn State may have the early lead for promo of the year. During the under-4 minute timeout in their Men's Basketball game against Rutgers, the Nittany Lions held a race for the ages. Eight babies were chosen to race from under the hoop to the free throw line in what is the cutest competition of all time. My personal favorite is the baby with the headband that stops halfway through after gaining a commanding lead. This is hands-down one of the most unique in-game entertainment bits I've seen and is perfect for engaging Penn State's youngest fans.
There's a basketball game going on in between this BABY RACE! pic.twitter.com/CzrgXwJWYg

— ESPNU (@ESPNU) February 4, 2017
The appropriately-named Dash Anderson, son of @waynethepres and @MrsWaynethepres, won the Bassinet Bowl at the U4 timeout. #PSUMBB pic.twitter.com/sc0OopPb7S

— Penn State Men's Basketball (@PennStateMBB) February 4, 2017
Beauty and the Beast Night, Toledo Walleye (2/11):
I'll admit, part of the reason I chose the Walleye's "Beauty and the Beast Night" is because of the video they made to promote it. Having two of their players skate to the classic movie song is brilliant. Aside from the video, the actual event featured a pre-game tea party and the opportunity to meet Disney Princesses Belle and Aurora. It's a great promotion for a mother/father-daughter date and to promote the upcoming remake of "Beauty and the Beast." To top it all off, the Walleye's opponent for the night was the Brampton Beast.
It's a tale as old as time.

'Beauty & the Beast Night' is TONIGHT. pic.twitter.com/YNCGeVOYan

— Toledo Walleye (@ToledoWalleye) February 11, 2017
Hanging out with Belle and Aurora at our 'Beauty & the Beast Night' party. 🎉 pic.twitter.com/aPwA3zWDco

— Toledo Walleye (@ToledoWalleye) February 11, 2017
Guinness World Record Attempt for Largest Collective VR Experience, Indiana University (2/25):
Virtual Reality has taken the sports world by storm, providing fans with a new experience when they go to sporting events. Prior to their game against Northwestern, Indiana University and Adidas provided 2,000 cardboard VR headsets to students in an attempt to break the Guinness World Record for the largest collective VR experience. The headsets were placed on seats in the student section with instructions on how to have their VR experience. It's a really cool idea and one that I'm sure other sports teams will replicate.
Want more great content like this? Be sure to subscribe to our newsletter!
"We have a contract with adidas where they outline some money for marketing and promotions, but they to have creative ideas. We tried to figure out a cool promo that would get students to arrive early, and thought 'What if we bought everyone google cardboards, found a way to create VR content that's accessible from smartphones, and provided instructions on how to watch some of the VR things we created?' We presented the idea to adidas and they loved it. They helped us procure the cardboard and wrapped them with the IU candy stripes and logo and the adidas logo. We laid them on seats in the student section but had multiple non-students asking why they couldn't have one. Everyone thought it was really cool. It hasn't been verified as a world record because Guinness couldn't send a rep, but if we get enough media posts about it, it'll get verified."
-Jeremy Gray, Senior Associate AD for Strategic Communications and Fan Experience
.@IUCrimsonGuard, help us set a @GWR.
We'll have 2,000 headsets for you during #IUBB-Northwestern. pic.twitter.com/f2dkSdbZOC

— Indiana Hoosiers (@IUHoosiers) February 23, 2017
Did you get a VR headset? Watch @OurIndiana in Hoosiers 360°. pic.twitter.com/hJ2w2C9z3W

— Crimson Guard (@IUCrimsonGuard) February 26, 2017
— Indiana Hoosiers (@IUHoosiers) February 26, 2017
Miles Plumlee Bobblehead Toothbrush Holder, Milwaukee Bucks (2/26):
Some teams give away bobbleheads, some teams give away toothbrush holders. The Milwaukee Bucks went one step further and combined the two. This is a great giveaway for kids because they can either keep the figurine in their room as a bobblehead or keep it in their bathroom to help with their nightly routine. Either way, it's a perfect way for kids to show off their team pride.