The "Trilogy" seems straight out of Star Wars.
After a postseason that has been watched by many, but scrutinized by many more, the NBA Finals are finally upon us.
The stage is set for the long inevitable third match up between the Cleveland Cavaliers and Golden State Warriors — dueling powers in each conference since 2014 — with fans and NBA executives alike biting their nails in anticipation of its greatness.
https://frontofficesports.com/mo-dakhil-water-boy-to-nba-video-coordinator-51000df6d607
Sports licensing behemoth Fanatics took advantage of the Cavaliers' closeout win over Boston last night by pushing freshly vetted merchandise that sang an NBA Finals theme.
No shirt, hat, or accessory was more striking than this "The Trilogy" number with its sleek design and undertone. Everybody loves a good trilogy, and the hype for this series has been ramping up ever since a certain someone was subliminally called a cupcake for a decision he made last July 4th.
Fanatics is the leader when it comes to housing gear that will unravel any fan's tsunami of championship pride, but it is these commemorative pieces that speak to the fan that has no horse in the race and is merely psyched to watch greatness unfold.
"The Triology" t-shirt is the kind of thing you wear in the present, store in your attic for a decade until your first-born son finds it and begins to ask you what it was like to live through a time when two elite NBA powers were at their apex. It's the kind of shirt that makes you start a phrase with "Well, sonny…" like a 75-year-old grandfather would.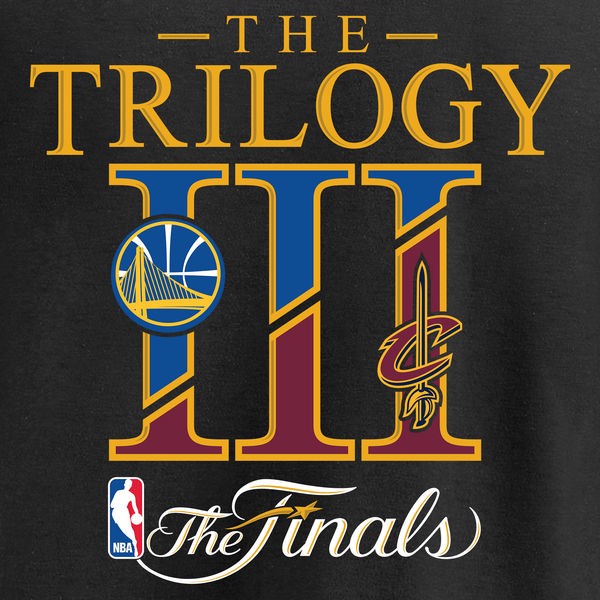 The shirt retails for $27.99, but the memories and stories that will ensue because of it are priceless.
https://frontofficesports.com/mo-dakhil-water-boy-to-nba-video-coordinator-51000df6d607
---
Front Office Sports is a leading multi-platform publication and industry resource that covers the intersection of business and sports.
Want to learn more, or have a story featured about you or your organization? Contact us today.
---
If you liked this, click the???? below so other people will see this here on Medium.