Licensed sportswear retailer Fanatics is acquiring assets from Vetta Brands, including leading collegiate headwear brand Top of the World.
In August, Vetta Brands began liquidating assets and Top of the World laid off 200 employees and effectively ceased operations. Fanatics will look to restore "the majority" of positions that were eliminated, and will acquire the company's inventory, college licensing rights, and "key personnel," it said.
TOW's president Scott Shuler will join Fanatics Brands — the sports licensing giant's in-house manufacturing and wholesale apparel division — as a senior vice president, continuing to lead the TOW brand. He will report directly to Fanatics Brands president Joe Bozich.
Fanatics will also retain operations in Norman, Okla., the base of TOW's headwear operations for more than 30 years that includes a 220,000-square-foot manufacturing plant.
Licensing rights from 600-plus schools have already been signed over to Fanatics, the company said. In addition to headwear rights, Fanatics is adding "some apparel and mass channel rights" in the deal.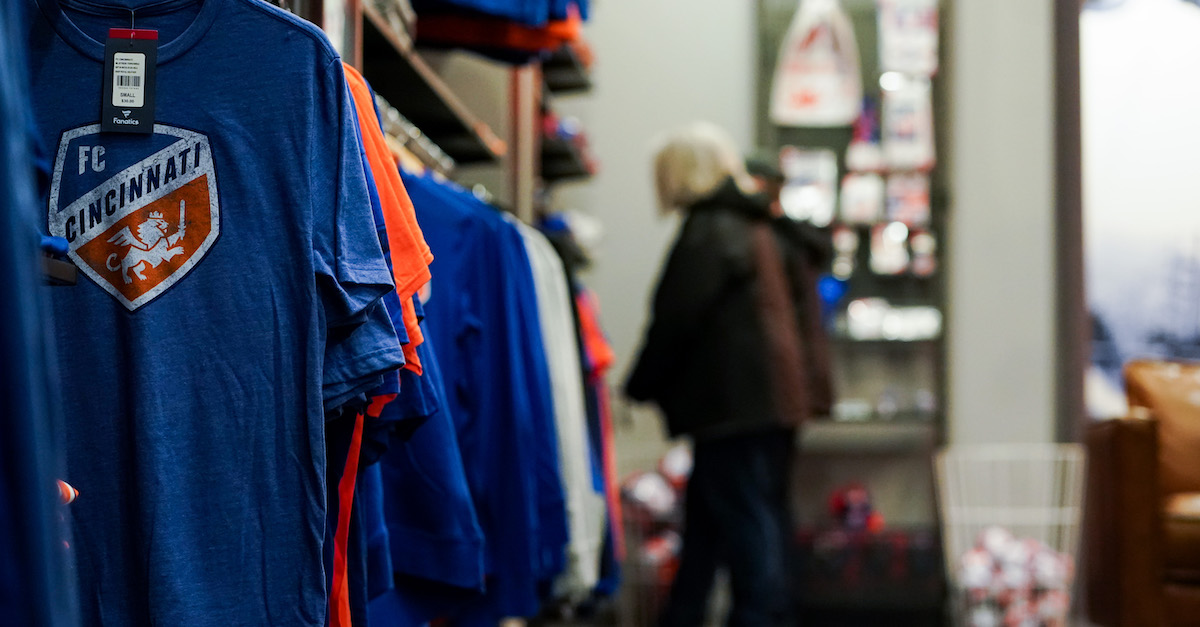 Financial terms of the deal were not disclosed, but Fanatics said it paid off all debt to factories overseas for the licensed universities.
In August, Fanatics closed a $350 million investment round that is expected to be its last private funding round as it is reportedly gearing up for an IPO.
The company is now valued at approximately $6.2 billion, and has raised $1.5 billion since 2011.
Fanatics had $2.5 billion in 2019 revenue, and reported 30% online sales growth in 2020. About 80% of its revenue comes from direct-to-consumer sales.