ESPN is shining a brighter light on sports betting, launching a studio on the Las Vegas Strip with Caesars.
Situated at The LINQ Hotel + Experience, the Las Vegas studio debuts on Aug. 24 with segments for "SportsCenter" and digital platforms. ESPN will move its "Daily Wager" show to Las Vegas on Sept. 8, as well as launching a new sports betting-themed digital show this fall.
"The appetite for sports betting content continues to grow among fans," ESPN Executive Vice President of Content Connor Schell said in a statement. "Our new studio will not only operate as the headquarters for that content, but it will also anchor our year-round presence in Las Vegas — a city that has become a destination for the biggest events in sports."
The 6,000-square-foot facility features three studios and is ESPN's first studio to support native 4K. The network expects the studio to "play a vital role during major sporting events."
Schell noted the city's growing sports ecosystem, ranging from MMA partners like UFC and Top Rank to the Las Vegas Raiders opening their stadium for "Monday Night Football" on Sept. 21. The NHL's Vegas Golden Knights, NBA Summer League, Las Vegas Bowl and 2022 NFL Draft are all in Las Vegas as well.
"In our ongoing mission to serve sports fans, we are committing to a bigger presence both in Las Vegas and with our content across platforms to authentically serve a fast-growing, highly engaged audience," ESPN Vice President of Business Development Mike Morrison said in a release.
Still in the early days of sports media and sports betting operator partnerships, the landscape has shaken out a bit. William Hill has partnered with CBS Sports, while BetMGM has partnered with Yahoo Sports. FanDuel has its own content and distribution deal with SportsGrid and Penn National Gaming has a 36% stake in Barstool Sports.
Betting on sports is believed to extend fan engagement, both deeper into live games, but also in ancillary content. Some of the partnerships appear to be an effort to draw more eyeballs in a sector continuously growing more popular. Others are a push toward integrating sports betting platforms as both partners look for increased customer loyalty.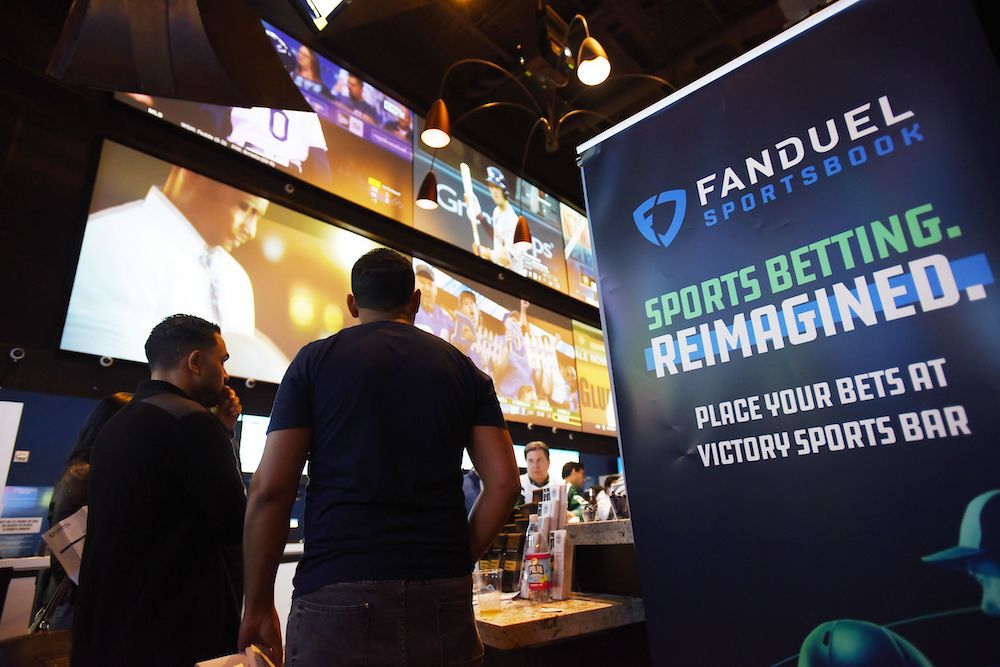 The studio is Caesars' latest commitment to providing studio space to media partners. At Caesars Palace, the company built a studio for Bleacher Report in the sportsbook that hosts digital shows.
"The debut of the all-new ESPN studio at The LINQ Hotel + Experience is a testament both to Las Vegas' position as the sports betting capital of the world and its transformation into a sports city," Caesars Sports Co-President Chris Holdren said. "With the marquee location of the studio right at the heart of the Strip, we're excited to see the unique programming that could only be produced here in Las Vegas."