After a wild week of trades and verbal barbs, many are questioning Jeter's intentions.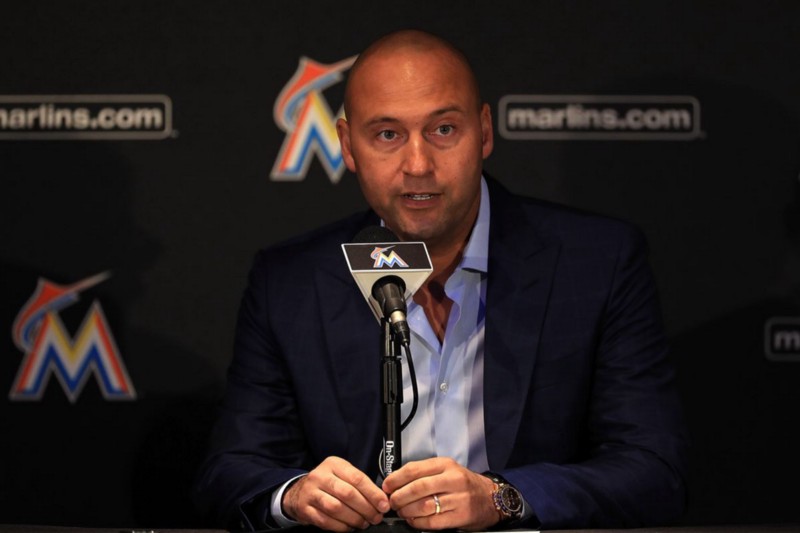 Wow, who knew Mickey Mouse was such a big sports fan?! It's an all-Disney kind of week in the sports industry. Obviously, the big news of the day is Disney acquiring Fox and their Regional Sports Networks, which will have implications for ESPN, the RSN's, and sports fans that we can't even begin to comprehend. Yet we'll be focusing elsewhere, to the major news coming from MLB's Winter League Meetings-which are of course being held at the Walt Disney World Swan and Dolphin Resort in Orlando, Florida.
Down in Orlando, the focus has been on 'The Captain'- Derek Jeter- and what seems to be his overt attempt to do everything wrong as the neophyte owner of what had been seen as an already cratered team. When it was announced that Jeter would be taking over the Miami Marlins, baseball fans were thrilled, and eager to see how the former Yankee would bring his Midas Touch to the hemorrhaging organization. Previous owner Jeff Loria had been mismanaging the Marlins franchise for years, and was roundly detested by the entire sports' fanbase. Captain Jeter would be taking over, and save the day!
Except since assuming the role, Derek's been doing his best 'Gilligan' as the team's owner. It started by dismissing franchise icons Jeff Conine, Andre Dawson, Jack McKeon, and Tony Perez from their positions with the team, which Marlins fans were certainly not happy about. The missteps compounded when news got out that the team fired longtime scout Marty Scott while the man sat in a hospital bed recovering from colon cancer surgery. Certainly not great PR-which is surprising given Jeter's immaculate reputation- but ok…that's all administrative housekeeping. Maybe that just wasn't Derek's forte; there was still potential that he could deftly handle navigating the baseball matters that actually impact the product on the field.
Strike Two! With his first chance to prove himself at this year's MLB Winter Meetings, the former shortstop has only prolonged his error streak. Everybody knows the Marlins are in rough financial straits and in need of a drastic rebuilding, so perhaps Jeter could be more effective with his decision-making there. Nope! Instead, he's absolutely bobbled the handling of trades involving many of the Marlins' star players, most notably face-of-the-franchise Giancarlo Stanton.
So far, the team has traded away Dee Gordon, Marcell Ozuna, and Giancarlo Stanton for what appears to be nothing but spare parts and salary relief. On top of that, they mishandled the trading of Stanton so epically that the outfielder turned to Instagram and Twitter to vent and say "good riddance!"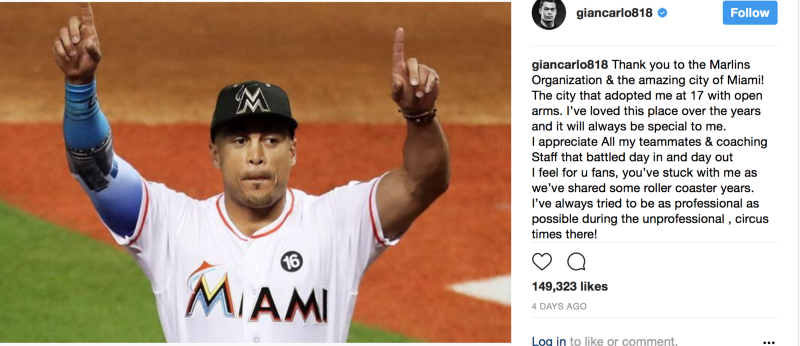 While Jeter always spoke of his dream to own a team in the Major Leagues after playing, that's certainly not what the Marlins are being billed as so far.
Scott Boras spoke to the media this week, chastising Miami ownership for "operating the jewelry store (Marlins franchise) like a pawn shop," while Stanton equated the organization to an "unprofessional circus act." Not exactly a glowing review of the new ownership's moves to fix the struggling franchise. The fans are furious, the media is clamoring, and where has the new owner been?
Strike Three! Instead of attending the Winter Meetings, where he could defend the unpopular decisions and articulate how they fit into the organization's larger vision to improve and start thriving, Derek Jeter was spotted at the Dolphins' Monday Night Football game. That's the most egregious error; Jeter hasn't taken the helm to explain why this vicious teardown is what's best for the organization, and how he'll work to improve it going forward. Any comments he has given have been short, terse, and contentious.
While I never thought I'd say it, perhaps what Jeter needs to do now is take a page from A-Rod's playbook.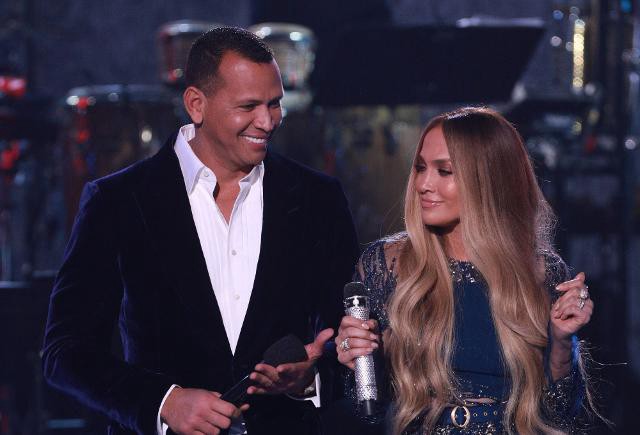 Rodriguez went from being baseball's biggest villain reviled in New York to the popular Fox Sports analyst so well received that fans were even naming him as a good choice for Yankees manager. He did this by being accountable, self-depreciating, and being refreshingly real with where he and his reputation were at. That's exactly what the Captain should do to correct his course. Jeter admitting that he's made some mistakes, sports ownership is tough, and that he's definitely on a learning curve, but just like he did as a shortstop, he's determined to improve.
---
Front Office Sports is a leading multi-platform publication and industry resource that covers the intersection of business and sports.
Want to learn more, or have a story featured about you or your organization? Contact us today.