The nine-game South Florida Showdown will be hosted on Lynn's Campus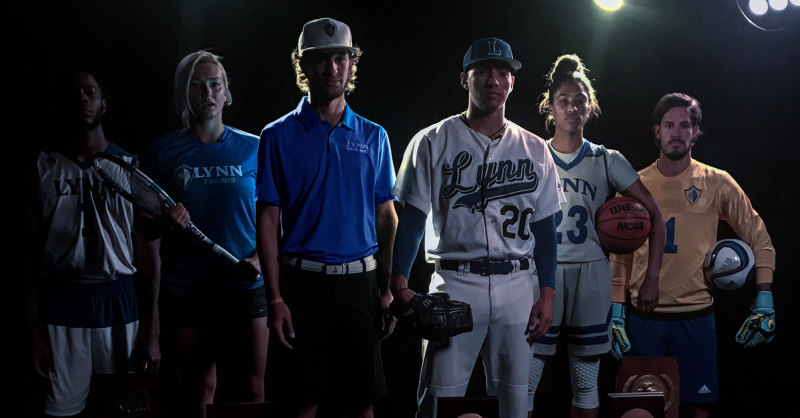 Who wouldn't want to take a trip to South Florida during the school year? That is what Lynn University is betting on with their newly announced South Florida Showdown.
Lynn University Athletic Director Devin Crosby has invited six NCAA Division I schools to take on the Division II Fighting Knights during the 2017–18 season. Dubbed the South Florida Showdown, the nine-game series will be hosted by Lynn beginning in August.
"Lynn University's innovative thinking and overall success reflects our culture of spirit, service and strength. Our 23 national championships, agility to host the presidential debate and iPad learning environment is a byproduct of our Lynn mission," says Crosby. "The South Florida Showdown is a platform for us to compete at the highest level of the NCAA while displaying our university attributes and having fun."
Game days will be decked out with a sunny Florida tailgate party, adidas giveaways and entertainment. Crosby and Lynn President Kevin M. Ross have also proposed friendly wagers against their peers. For instance, the losing team's president must pose in the winning team's jersey for a social media photo.
A great initiative for some friendly competition in a beautiful location. Sounds like a win-win for everyone involved.
For more info check out https://lynnfightingknights.com/general/2016-17/releases/20170615k29v68
---
Front Office Sports is a leading multi-platform publication and industry resource that covers the intersection of business and sports.
Want to learn more, or have a story featured about you or your organization? Contact us today.