UPDATE: ESPN is extending Dick Vitale through the 2023-2024 college basketball season.
Dick Vitale talks about one day calling a college basketball game at age 100. The 81-year old announcer is still on track, scoring a contract extension with ESPN that will take him through the 2023-2024 college basketball season.
That would take the legendary men's college basketball analyst through his 45th year at ESPN. But "Dickie V" feels as young as ever, thanks to singles tennis and a regular workout regimen. He's poised to call the Houston vs. Baylor Final Four game and the NCAA Championship for ESPN International.
"I really want to keep going. I feel great," said Vitale, who called ESPN's first-ever NCAA basketball game in 1979. "I've said this 5 million times: If the day ever comes I don't recall names, I can't recall information I need to share, I'll be the first guy to pick up the phone and say the party's over. But I feel better than ever. In fact, people tell me you sound more enthusiastic than ever."
With his catalogue of Vitale-ism's ("Awesome, baby!" "Diaper Dandy" etc.) and enthusiasm for the sport, Vitale is the best ambassador college basketball and ESPN has ever had.
The beloved announcer has been all over the place for ESPN during March Madness, previewing the all-Texas Final Four showdown between Houston and Baylor on "SportsCenter" with Toni Collins. And talking Indiana's hiring of Mike Woodson on radio with Jay Williams, Alan Hahn and Chris Canty.
Over the years, Vitale has also raised $37 million for pediatric research through ESPN's V Foundation for cancer research. On May 7, he'll headline his 16th annual "Dick Vitale Gala" with ESPN colleagues Scott Van Pelt and Chris Mortensen.
During a wide-ranging interview, Vitale sounded off on this weekend's Final Four, the controversial issue of compensating student athletes for their name, image and likeness and other topics:
— Gonzaga will cut down the nets: Vitale predicts the undefeated Gonzaga Bulldogs will win the NCAA championship. But he sees similarities between Cinderella UCLA and his late friend Jim Valvano's underdog NC State, which won it all in 1983. Like the Wolfpack, this year's Bruins could survive and advance.
"The talk now is [UCLA] has no shot against Gonzaga. Well, the fact that they're there is why we term this March Madness. Because it's so unpredictable," he said. "But realistically, on paper, and in theory, my head tells me we are heading for Gonzaga. And we're heading for a Gonzaga vs. Baylor [final]."
Vitale has long believed March Madness to be the country's top sporting event. Why? Because unlike the World Series, NBA Finals or Stanley Cup Finals, it's a single elimination, one-and-done tournament. Anything can and does happen.The best team doesn't always win.
"I'll say this till I die: It's the greatest sporting event of all for three weeks because of the Madness and the one-game scenario," Vitale said. "If we're looking at 4-out-of 7, nobody's beating Gonzaga. But Baylor's very good. Baylor's capable on any given day of beating them. Especially the way they shoot the three's."
— College athletes should get paid: Like ESPN colleague Jay Bilas, Vitale believes student-athletes should be able to make money off their name, image, and likeness (NIL).
"If a player can go out and make some money on his likeness and his name? Why not," he asked. "Years ago, Olympic athletes were amateurs and didn't get paid. That's changed drastically. There's millions out there. There's no doubt in my mind that the players should get something for their likeness and their name. They can make an appearance. Why not?"
— Crowded transfer portal: Beside NIL, Vitale said the crowded transfer portal is one of the biggest problems facing college basketball. Up to 1,500 names are expected to enter their names this year, according to ESPN. That has coaches worried about extreme roster turnover.
"It's out of control. It's chaos," Vitale said. "The coaches I talk to can't stand it. But they don't want to say it."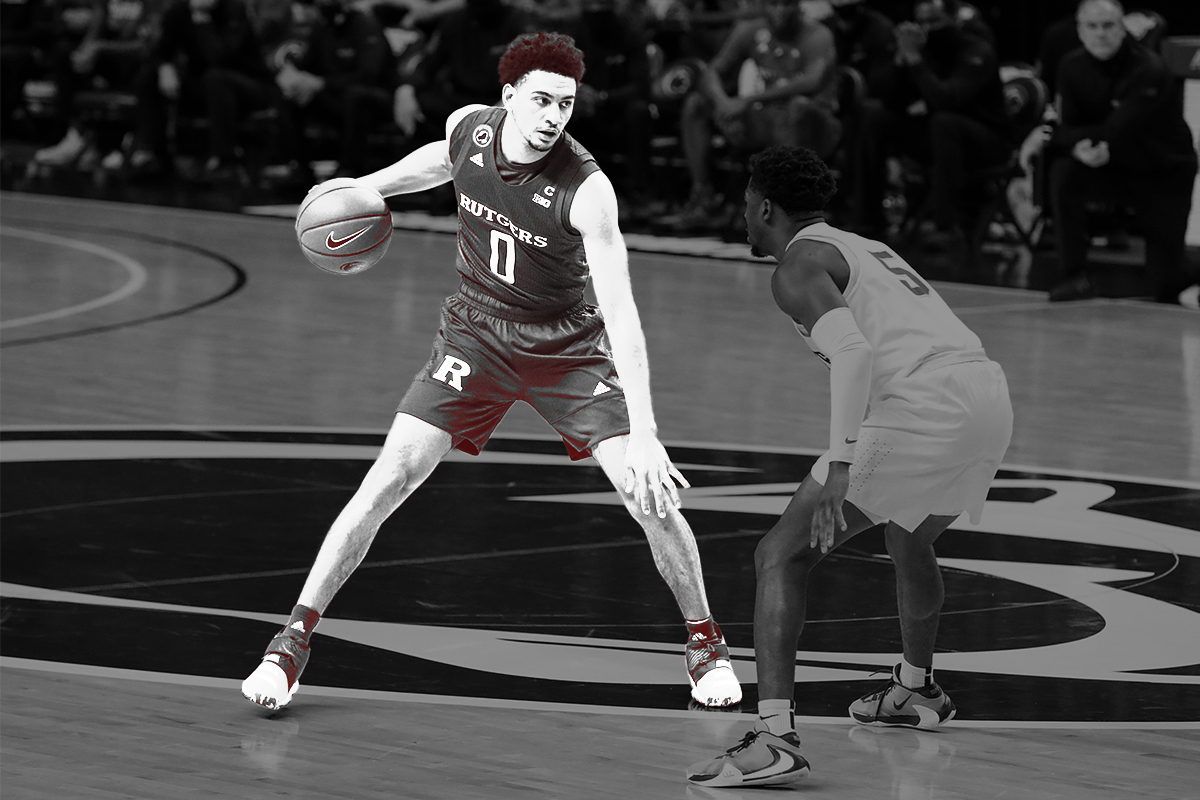 At the same time, Vitale believes student-athletes should be allowed to transfer if their coach is fired or jumps to another school. Why should coaches be allowed to coach as soon as they join a new program — but players have to sit out after a transfer?
"For whatever reason, if the [coach] leaves, those players should be able to transfer anywhere they want. And be eligible immediately," he said.
If Vitale's still at the top of his game, the former high school, college and NBA coach doesn't forget what a near-run it's been.
As a 5-year-old kid in his native New Jersey, he lost the vision in his left eye after an accident with a pencil. That led to years of bullying from kids who teased him about his wandering, sightless left eye. But his parents wouldn't allow him to wallow in self-pity.
"They had a 5th-grade education — but a doctorate in love. My mother and father said, 'So what, you have one eye? Big deal. You can do what anybody else does,'" he recalled. "I heard that every day of my life. They didn't just let me quit on and say I can't be nobody or I won't be a success in anything I do."
After his firing by the Detroit Pistons owner Bill Davidson in 1979, Vitale was so depressed he holed up on his couch, watching Luke and Laura on the soap opera, "General Hospital." His phone calls went unanswered. So-called close friends disappeared. Job offers dried up.
Lorraine Vitale, now his wife of 50 years, convinced him to stop feeling sorry for himself — and get off his ass. "She's been the backbone of our family," Vitale said.
His exuberant personality caught the eye of the late Scotty Connal, an executive at the fledgling ESPN. After resisting the move to TV, Vitale gave it a shot.
The rest was television history. Under the tutelage of the late Jim Simpson and a young Bob Ley, Vitale quickly became one of ESPN's signature personalities along with Ley, Chris Berman, Robin Roberts and the late John Saunders. He now has the virtual equivalent of a lifetime contract.
"ESPN? Those four letters changed my life," Vitale said. "They took me from the depths of despair."