The health food company ended its sponsorship deal with Patrick, and SHR sued for $31 million plus damages, only to have the fig bar business counter sue.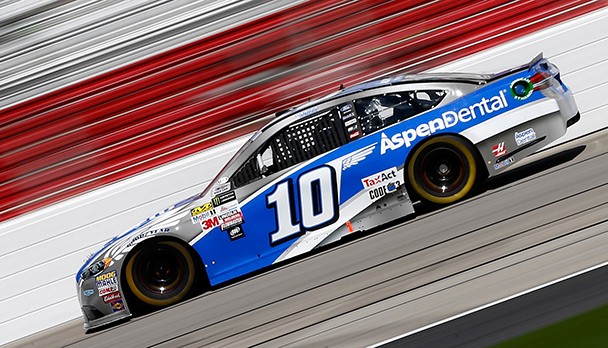 The Danica Patrick and Nature's Bakery sponsorship saga has become a well-followed, largely written about event on the NASCAR circuit. The health food company ended its sponsorship deal with Patrick, and SHR sued for $31 million plus damages, only to have the fig bar business counter sue. Fingers can be pointed and questions raised, so much so that it becomes a case of he said/she said. Take a look at the facts. Was each side getting a fair deal?
What Nature's Bakery gave SHR:
Nature's Bakery signed a deal with Danica Patrick's №10 Stewart-Haas team to begin sponsorship at the start of 2016. It was supposed to be a three-year deal, but unfortunately, the deal went south and Stewart-Haas co-owner Tony Stewart said that the organization was thrown a "curveball" by Nature's Bakery. Here are the financials of the now broken-deal for this season according to ESPN.com:
Nature's Bakery paid $15 million in exchange for 28 races as Patrick's primary sponsor
That shakes out to $535,714 per race. If the fig bar business wanted to sponsor her for the entire season (including exhibition races), it would have paid over $20 million at its current rate.
What Nature's Bakery Received:
A sponsorship agreement has to be beneficial for both parties. Clearly, Nature's Bakery felt slighted and even claimed that they could not control Patrick and that she promoted rival products, something she continues to refute. According to ESPN, here's what the food company received in return for the $15 million they handed over to Stewart-Haas:
Graphics on the hood, upper quarter panels, rear panel, deck lid and roof of Patrick's №10 Ford
Branding on the uniforms of her crew members in four places: collar, sleeves, legs, and chest
Behind the scenes access
Four hard cards which allow employees access to all NASCAR events
Six hot and four cold passes to each of the 28 races that Nature's Bakery was scheduled to appear as the alpha sponsor (i.e. on the hood)
Two hot and two cold passes for each race the company served as an associate (secondary) sponsor
18 hours of production with Patrick in the form of three six-hour days
Five social media initiatives — Nature's Bakery claimed that she promoted a wide variety of competing products, while Patrick said she never did.
12 two-hour commitments while at the race track and three two-hour events while in certain race-markets
A set number of 15-minute meet and greets while at the race track
Nature's Bakery said that Patrick rarely referenced the company on social media. According to statistics, only two percent of her twitter posts referenced the fig bar business, while only three percent of her Facebook posts promoted them.
According to the Associated Press, the total value of what Nature's Bakery received from Patrick was in excess of $60 million. Keep in mind, the company also had the chance to leverage the branding power of Patrick, the only female driver currently competing in the Monster Energy NASCAR Cup Series.
Patrick, according to multiple publications, received nearly $11 million worth of exposure from the 2016 portion of the deal alone. It's also worth noting that among NASCAR drivers and their sponsors, Patrick provided her sponsor with the fifth most impressions. She was ahead of 14-time most popular driver Dale Earnhardt Jr., and past Monster Energy NASCAR Cup Series champions Brad Keselowski and Kevin Harvick.
Want more great content like this? Be sure to subscribe to our newsletter!
SHR President Brett Frood says that the racing organization met all the obligations of the contract, telling NBCSports, "I know we've delivered on all aspects of our agreement and more."
Clearly, Stewart-Hass said it delivered on all contractual obligations, while Nature's Bakery strongly disagrees.