Fulfilling a childhood dream, Patrick now sells her branded wine.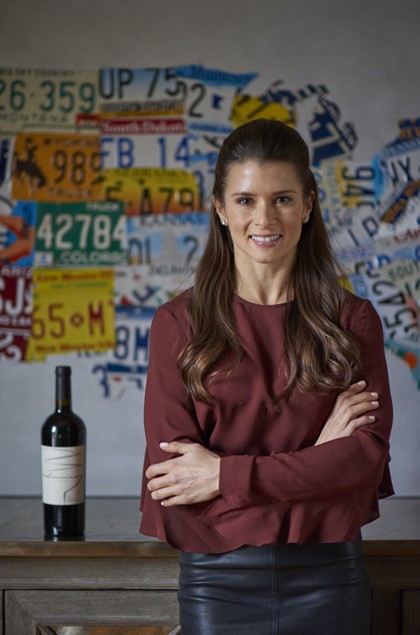 With an already impressive resume including Indycar winner and Daytona 500 pole sitter, Danica Patrick can add another bullet: Wine Producer.
The first tasting of Patrick's wine, Somnium, which means 'to dream' in Latin, took place on June 1. Two months earlier, her 2014 cabernet sauvignon was introduced via a small allotment of 210 cases.
The story of how Patrick got into the wine business is a unique one, albeit she has always had a love for finer beverages.
https://frontofficesports.com/nascars-drive-for-diversity-creates-opportunities-for-former-student-athletes-1de55f87556b
In 2006, Patrick met with Winemaker Aaron Pott and three years later ended up purchasing property on Howell Mountain with the intent that the space would one day be used to fulfill her dream of having her own branded wine. Planting began in 2011 and that's when Patrick knew her dream was becoming a reality.
"I had this dream and Aaron became a big part of making it a reality. I knew I could trust that everything would be done with the intent of having an amazing wine. From planting the right grapes to selecting the right rootstock and farmers," the 35-year-old said.
The Wisconsin native refers to herself as "wino" and recalls that her introduction to wine came as a teen when she raced in England.
"I asked for the sweetest white wine," she said in a 2012 article with ESPNW. Noting that her pallet developed and that she couldn't simply order a vodka and diet coke at dinners and team functions, she noted she began to do the "adult thing." Patrick also explained to writer Bob Pockrass that how she developed a liking for wine tastings, often doing them with food pairings.
She's come a ways since then, expanding her off-track endeavors to include wine.
---
Pott makes the wine in St. Helena in a custom crush called 'Hunnicut,' which uniquely enough is manufactured inside a cave and done specifically for small amounts of wine.
Patrick is not the first NASCAR personality to venture into the wine business.
Want more insights and exclusive stories? Subscribe to our newsletter!
Team owner Richard Childress opened Childress Vinyards in 2004, which like Patrick, helped him fulfill a dream that went back to his days racing in California.
The location for Childress' vineyard is North Carolina, which according to the vineyards website, has shown substantial growth as a state for winemaking since the start of the 21st century.
Currently, Childress' vineyards houses more than 72 acres and produces more than 30 wines.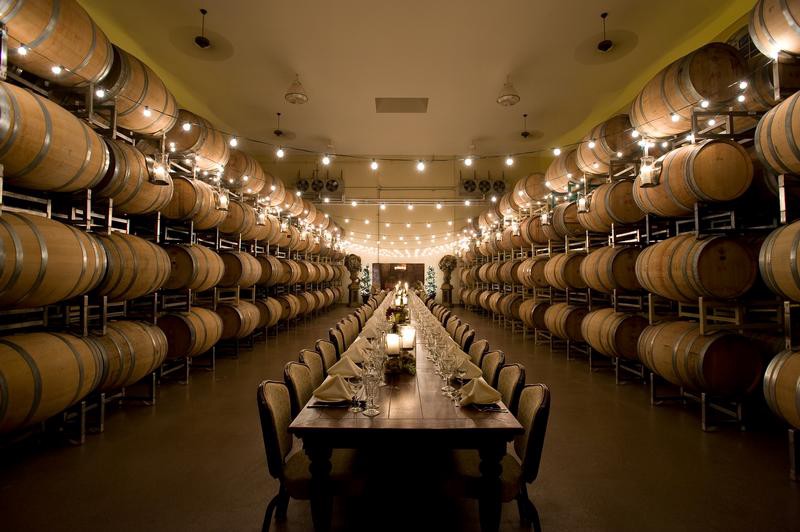 Four-time champion Jeff Gordon is one of the most notable drivers that Patrick joins as she ventures into the wine business. Like Patrick, Gordon's introduction to wine began in England.
"I won a championship, and I went to London and decided to go out to a really nice restaurant and celebrate. I'd never seen a wine list like that before," the four-time Monster Energy NASCAR Cup Series champion stated in an exclusive interview with Wine Mag. "I really started getting more into drinking wine after that."
Gordon, who currently has an extensive wine collection of over 300 bottles at his Charlotte, North Carolina home, released his first wine in 2004.
Perhaps the duo of Childress and Gordon will have valuable advice to offer Patrick as she enters into wine making, but it's certainly not her first business venture, as earlier this year she launched her new clothing line, Warrior.
Patrick's wine is available here.
---
Front Office Sports is a leading multi-platform publication and industry resource that covers the intersection of business and sports.
Want to learn more, or have a story featured about you or your organization? Contact us today.
If you liked this, click the???? below so other people will see this here on Medium.