It was a total coincidence that when Kansas State Athletic Director Gene Taylor called to speak with Front Office Sports about his departments' recent diversity initiatives, news had just broken that the Milwaukee Bucks had organized a strike to protest the shooting of Jacob Blake by police in Wisconsin on Aug. 23.
A police officer shot Blake, a 29-year-old Black man, seven times in the back. Blake is currently battling life-threatening injuries. The shooting of Blake has yet again reignited nationwide protests against police brutality on Black Americans, protests that began earlier in the summer after the murders of George Floyd, Breonna Taylor and others by police.
Perhaps it wasn't a coincidence at all that Taylor's call and the Bucks' work stoppage coincided. While K-State's diversity programs began a few years ago, Taylor said Floyd's murder sparked conversations on his campus about improving diversity and supporting athletes and staff of color. It's a trend that's spreading across college athletics, where departments nationwide are beginning to reckon with how few non-white, and particularly Black, athletic department staff members work in primarily white institutions, or non-HBCUs.
But questions remain regarding whether these new initiatives will make a difference, and whether the tidal wave caused by national Black Lives Matter protests and activism can overcome the economic crisis facing college athletic departments. The pandemic economy threatens to deplete resources for diversity initiatives, and worsen the already abysmal lack of diversity with layoffs and disruptions to hiring pipelines.
"I think that history would tell me that this is going to pass," said Dr. Richard Lapchick, who runs the Institute for Diversity and Ethics in Sport at the University of Central Florida and has been working on diversity and activism efforts in sports for decades. "But I believe that it's not going to pass. And I believe that it is different."
Current diversity numbers paint far from a rosy picture. Only 15.5% of Division I athletic directors at primarily white institutions in 2018-19 were people of color, while only 8.8% were Black, according to the TIDES Diversity report card, led by Lapchick. As for Division I associate athletic directors, only 14.9% were people of color, with only 9.5% being Black.
Coaches followed a similar pattern: In 2018-19, 15% of all Division I men's head coaches and 16.8% of Division I women's coaches were people of color. Only 9.1% and 8.3% of men's and women's head coaches, respectively, were Black.
Anna Cockrell, a senior sprinter at the University of Southern California, was one of the many college athletes who called attention to the lack of diversity in athletic departments.
In June, Cockrell led an organizing effort among athletes at USC sparked by the nationwide protests. What began as a town hall held over Zoom quickly transformed into an official student organization, the United Black Student-Athlete Association, a group that spanned genders and sports at USC, Cockrell said.
"The energy for the org was there, it just had never been fully realized," Cockrell said. "But that moment, and having everyone come together during that meeting, that ended up becoming the opportunity."
The UBSAA then published an open letter to the USC athletic department, complete with demands regarding how the department, and university at large, could better support Black students. One of the demands stipulated that USC must hire more Black athletic department staff members, particularly athletic trainers and sports psychologists.
Cockrell drew on a history of discrimination in the medical community, in which white doctors and psychologists have underestimated or dismissed the pain of Black people, as a reason why athletes felt they needed access to Black sports psychologists and trainors in particular. "Implicit bias, racial bias, unconscious bias is very real, and it can have dire consequences," Cockrell said.
About 90% of head athletic trainers across divisions were white in 2019, NCAA data shows. Only 4% were Black, and 2% were "more than one race."
But medical discrimination is far from the only reason Black college athletes need Black athletic department staff, Cockrell said. "What are we saying to young Black student-athletes if the only place that they see themselves is on the field of play?" Cockrell said. "Are we saying to them that they're not valued? Are we saying to them that beyond their athletic skills, they're not going to go far? Are we saying to them that they're not able to be sport admins, or coaches, or media people? It doesn't send a good message."
Cockrell spoke about the undue burden the few Black staff face given that Black athletes often seek mentorship from Black athletic staff, and that the labor mounts exponentially if only a few Black coaches or administrators exist. "You want to see people who look like you, people who come from your experience, and can understand you on a deeper level," Cockrell said.
Diverse staff also improves the content and product that departments put out, Cockrell noted.
USC athletic director Mike Bohn had previously expressed public support in the group's demands, and Cockrell said the department has been responsive to a number of action items throughout the summer, consulting her on more than one occasion.
The dismal whiteness in athletic departments results from a history difficult to distill in a few short paragraphs. But broadly, the problem stems from decades of systemic racism and sexism. Primarily white institutions, unlike HBCUs, welcomed only white male athletes, and similarly only employed white male athletic staff, said Victoria Jackson, a sports history professor at Arizona State University. This trend was particularly potent in the south. "The whole enterprise was white and male for … at least the first 50 years of NCAA sports," Jackson said.
And that's a difficult system to overthrow. "Because the vast majority of athletic administration is white men, they hire people who are like them," Jackson said. "So they're more likely to hire men into coaching rolls because of all the kinds of cultural ideas of what a coach is, who a coach is. [They think] it's a man. And it's a white man."
Battling racism, sexism and anti-gay sentiments took decades, and ostensibly still exists today. Jackson pointed to the passage of Title IX and the increase in athletic department funding in the 1990s, where lower-grade department positions became more available and lucrative, as the beginning of diversifying athletic departments.
In recent years, the vast majority of athletics staff have continued to remain white and male. Amy Perko, the CEO of the Knight Commission on Intercollegiate Athletics, noted that in the early 2000s, the NCAA created a diversity in hiring pledge. But even that movement fell flat.
Lapchick echoed Perko's observation, saying that the momentum to elevate marginalized communities, and particularly Black staffers, in athletic departments has been slow at best in recent years. But he pointed to the exuberance behind the most recent Black Lives Matter movement, and the multiracial rejection of police brutality, as a force that appears to be propelling athletic departments to take action in a way they previously haven't.
"Frankly, in the past two years or so, there was very little diversity training going on around the country," Lapchick said. "Now, we can't fill all the dates."
The K-State initiative includes hiring a diversity officer and promising that the program would seek more people of color to fill roles on the department's staff, as well as other marginalized groups like women and international staff members.
"We don't have a very diverse community," said Taylor of K-State's home town of Manhattan, Kan. But Taylor emphasized that athletes of color need more resources "now more than ever," which includes hiring athletic staff who look like them.
Gloria Nevarez, the commissioner of the West Coast Conference, agrees. In August, the West Coast Conference announced it would become the first Division I conference to adopt a conference-wide diversity in hiring initiative. Dubbed "The Russell Rule" after legendary player and civil rights activist Bill Russell, the initiative requires that every West Coast Conference institution includes a "member of a traditionally underrepresented community" in the group of candidates for athletic director, senior administrator, head coach and full-time assistant head coach jobs. In 1961, Black members of the Boston Celtics were refused service before an exhibition game in Lexington, Ky. Russell led a group of his fellow Black players out of the game in protest.
The interpretation of "traditionally underrepresented community" was intentionally broad, said Nevarez, to allow for different types of marginalized people to count for jobs they don't normally get. For example, Nevarez wanted women to count in this initiative for jobs traditionally held by men, even if they're white.
Nevarez told a similar story of Taylor and Cockrell regarding her initiative's origin: She already had annual league governance meetings scheduled the week after George Floyd's murder, and already knew she wanted to do more to promote diversity in her conference. But the tragedy surrounding Floyd sparked her to take immediate action, and she used the meeting to discuss a diversity in hiring initiative.
"At the time, everyone was putting out statements," Nevarez, herself the first Latinx Division I commissioner, said. "But our presidents wanted to make sure we went a step further and really did something that created meaningful and lasting change."
Nevarez's hiring commitment comes with a slew of other initiatives, one of which is a conference-specific racial and gender report card, headed by Lapchick. Nevarez approached Lapchick to ask him to do a report card, Lapchick said. Out of all the report cards Lapchick has done, Nevarez is the only person who has ever approached him to track diversity, outside of the Associated Press Sports Editors, who asked for a sports media report card.
Nevarez said she hopes her conference administrators will begin to reflect the diversity of the athletes at her schools. But she also hopes that she won't be so alone as a woman of color in leadership. "I'm constantly the person picked to serve on these diversity committees or representing diverse populations. I'd be happy to let others share these opportunities," she said.
As the fervor behind racial justice continues, the question remains regarding whether diversity hiring commitments will work, and whether change will finally reach athletic departments.
Lapchick and Jackson noted that a previous NFL diversity in hiring initiative called the Rooney Rule, which similarly requires including a member of an underrepresented group in NFL hiring processes, worked for a short period of time, but has begun to "stagnate."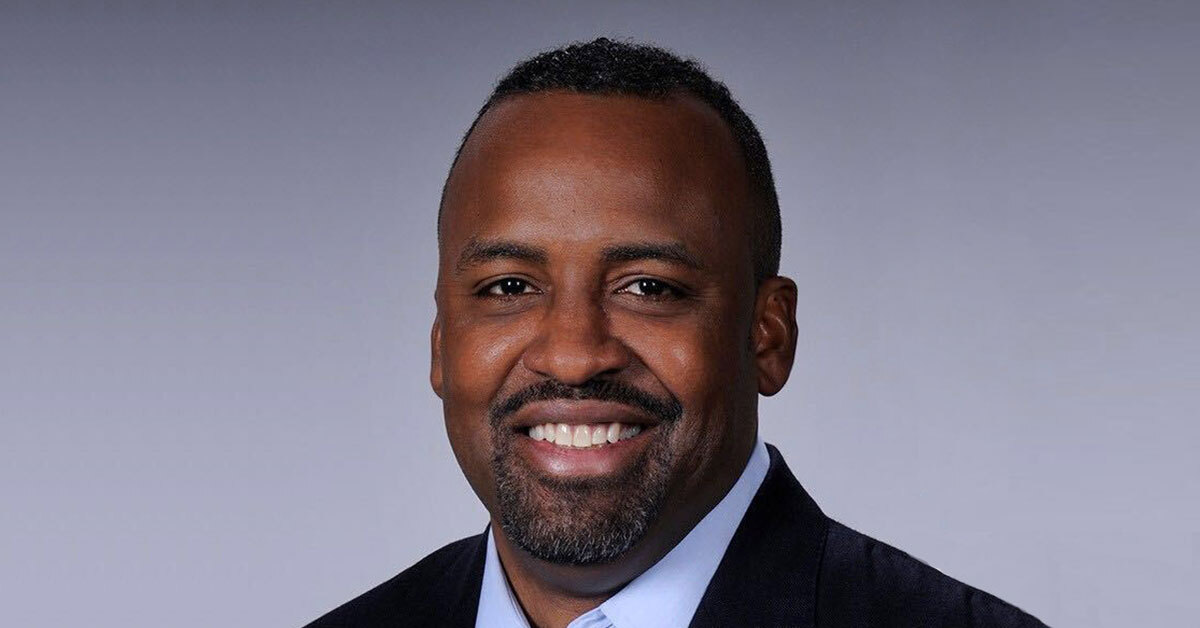 Though it may cost more money, hiring initiatives have a better chance of succeeding if more than one candidate of color is considered, Jackson said.
Of course, during a pandemic, when college sports cancellations are abound and billions of media rights and ticket dollars have vanished, it's hard to tell whether departments will have extra resources to invest in diversity initiatives — or whether institutions may use a lack of cash flow as an excuse to continue with the status quo.
Jackson stressed that "the culture of the institution" will likely dictate whether initiatives succeed. Lapchick said he believes the West Coast Conference is committed to its diversity initiatives regardless of finances. And Taylor said his department set up a specific donation fund to ensure that money would be available for diversity training, programming for athletes and any other initiatives, regardless of the overall state of finances.
Other corporations, such as Nike, have donated millions to social justice causes this summer despite the pandemic economy, Lapchick noted, adding that those who really care about diversity will find a way to reallocate funding. But he did concede, "Not every school's going to do that, not every school's going to be as committed to it."
In fact, even in better times, calls to invest in hiring practices met deaf ears. Perko referenced an earlier suggestion by the Knight Commission in which the lucrative College Football Playoff would take "one penny off every dollar" to allocate towards improving diversity among football coaches.
"That recommendation was dismissed more or less," Perko said.
The havoc the pandemic has wreaked on athletic department finances could worsen the already dismal diversity in departments despite these efforts. Many departments from Stanford to UConn have cut sports, and others have engaged in layoffs or furloughs, including K-State, which is using a rotating furlough structure complete with pay cuts for higher earning individuals, Taylor said. Taylor doesn't anticipate layoffs, but if Big 12 football is canceled, he might have to consider a "nuclear" option.
In an economic downturn, people of color and women are disproportionately impacted by layoffs, Jackson said. Diversity in athletic departments could worsen as the pandemic continues — if that's even possible. "If a school tried to diversify its hiring practices, those people are typically the newest at the school," Jackson said. "So if you're going by seniority, they might be the first to go … the first to be furloughed."
Lapchick did emphasize, however, that schools have the power to make sure their layoffs or furloughs are equitable.
What's more, the hiring pipeline for athletic departments often relies on low-paid interns and sports management graduate students. Jackson said those opportunities might be less available to non-white students in particular, given that in an economic downturn, non-white candidates have fewer opportunities to work low paying jobs because their family finances are statistically more impacted than those of white families. Even Black students from middle class families could be impacted by the pandemic economy, given that the 2008 economic crisis disproportionately impacted middle class Black families in part due to predatory and racist mortgage and lending practices, Jackson said.
On the other hand, Lapchick said he's seen sports management programs make more of a concerted effort to recruit students of color, though the ability for those students to attend graduate programs often depends on how much scholarship money programs can award.
As large swaths of the nation take the streets, only time will tell whether the attempts to rectify systemic racism inside athletic department walls will actually usher change. But the need for that progress is dire, in order to support Black student-athletes and Black staff, Cockrell said.
"Do the people who are in these positions of power understand what the student-athletes are going through?" Cockrell asked. "I think this has been a moment of reckoning for a lot of non-Black Americans to say, 'Wow, I didn't understand.' And so, from a Black perspective, it's frustrating, you know? Because we've been Black our whole lives. What do you mean you don't understand?"