Will cross-promotional efforts draw more fans to the track?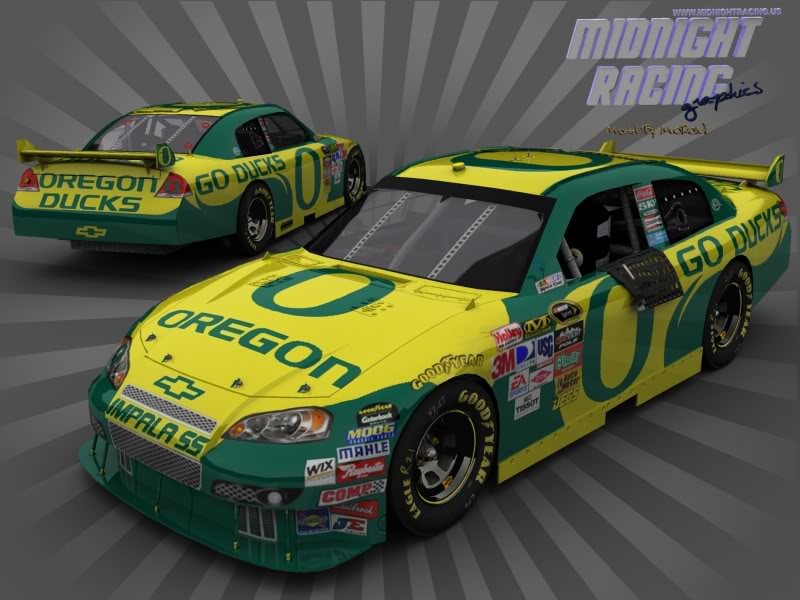 There is no doubt about it, NASCAR is struggling to bring in new fans.
With the exception of the Daytona 500, every race has encountered lower viewership numbers from the previous year according to data compiled by Sports Media Watch.
Atlanta — 3.8 rating, 6.6 million viewers, down 7% and 3% versus last year. Lowest rating since 1998 for race after Daytona 500.
Las Vegas — 3.6 rating, 6.0 million viewers, down 18% and 17% versus last year. Lowest ratings for the race since joining the circuit in 1998.
Phoenix — 3.3. rating, 5.4 million viewers, down 18% and 19% versus last year. Fourth lowest rated NASCAR race on Fox ever.
California — 2.9 overnight rating, down 17% versus last year
If these trends continue, NASCAR is looking at losing almost one-fifth of its audience this year after several seasons of sinking ratings.
The number of people also watching in the stands is falling as well according to SB Nation's "Nascar Ratings Attendance Decline".
The number of spectators watching in-person has also fallen. The three publicly traded companies that operate all but two of the 23 tracks on the schedule report a decline in admission revenue from 2010–2015. Dover Motorsports Inc. suffered a 51 percent decline, Speedway Motorsports Inc. a 28 percent decline, and International Speedway Corp., a 19 percent decline.
To combat these declines, NASCAR is considering multiple different enhancements to its races.
https://frontofficesports.com/nascars-drive-for-diversity-creates-opportunities-for-former-student-athletes-1de55f87556b
From utilizing heat races where drivers earn their starting position in the main event to splitting a race into two separate events, both of which would award points and earn a driver Chase eligibility were they to win, nothing is off the table.
---
Another promotional piece that has been working its way into NASCAR more recently is NCAA paint schemes.
The first of which was the Auburn Tigers in 2011.
After winning the 2010 BCS Championship game, the university was represented in the Aaron's 499 at Talladega Superspeedway with the №15 car, driven by Michael Waltrip.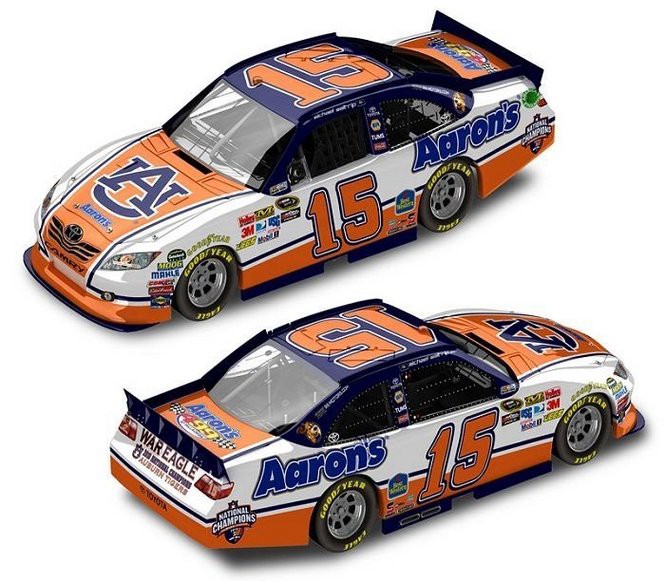 Again, in 2013, NASCAR Sprint Cup Series driver Jamie McMurray's №1 Chevrolet had a big Auburn logo on the hood for his win in the Camping World RV Sales 500 at Talladega Superspeedway.
"In Alabama it has become something of a tradition at Talladega for cars to bear the logos of either Auburn or Alabama. I'm not a huge college football fan, but I know enough to know this would be a 50–50 crowd here, of some liking and some not," said Mark McCarter, well-known sports writer in Alabama.
In 2014, Texas A&M got in on the mix by sponsoring Jeff Gordon's #24 car for a Sprint Cup Race at the Texas Motor Speedway. That was the same year that the Texas A&M Football team played in the Liberty Bowl and defeated West Virginia.
More recently, Penn State, ECU, and Clemson were in the mix to help NASCAR create some fans with an affinity to those schools.
On May 28, 2017 Rick Ware Racing announced that the Pirates of East Carolina University would serve as the primary partner for the AAA Drive for Autism 400 at Dover (Del.) International Speedway.
https://frontofficesports.com/nascars-drive-for-diversity-creates-opportunities-for-former-student-athletes-1de55f87556b
The Purple and Gold of ECU will also fly on RWR's №51 Chevrolet at the Crown Royal Your Hero's Name Here 400 at the Indianapolis Motor Speedway on July 23rd, followed by the final race of the regular season at Richmond (Va.) International Raceway on Sept. 9 for the Federated Auto Parts 400.
Team principal Rick Ware says the idea to partner with universities around the country not only brings an opportunity for the two worlds to interact in new and advantageous ways, but also draw upon a potentially expandable new fan base.
It is a very simple concept, find the larger universities with strong fan bases and try to tap into those resources to connect the fans to your brand.
Outside of ECU, Rick Ware Racing has also partnered with Clemson on a car paint scheme paying homage to the 2017 National Championship football team.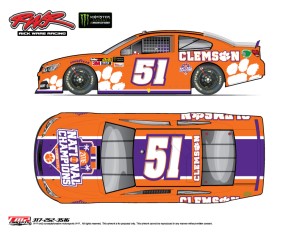 Clemson will serve as the primary partner for the #51 car both at the Axalta Pocono 400 and again on Sept. 3 at the Bojangles Southern 500 at Darlington.
It is yet to be seen what the ROI on these type of partnerships may be, but for teams struggling to find sponsors this might be the perfect way to solve some of their problems.
---
Front Office Sports is a leading multi-platform publication and industry resource that covers the intersection of business and sports.
Want to learn more, or have a story featured about you or your organization? Contact us today.
If you liked this, click the???? below so other people will see this here on Medium.