In 2021, facing the challenges involved in running an effective digital business requires a proper understanding of video's potential. This has quite a bit to do with the fact that fans are still only able to enjoy their favorite sports from the comfort and safety of their homes.
Several organizations within the sports industry have turned to Brightcove to help them execute an effective strategy in this department. Phil Green, Strategic Accounts – Media, at Brightcove recently spoke with Front Office Sports to shed some light on some of their most effective sports partnerships in this category.
For example, Brightcove has worked extensively with Stadium to ensure a seamless experience for the organization as well their viewers. Brightcove's platform powers the major sports streaming player from start to finish.
"We handle Stadium's entire digital video ecosystem, including building out apps for them across different devices" Green said. "Including, their live linear channel, overflow events, and VOD content. And then, we enable the monetization across advertising and sponsorship, with ad insertion to give it that TV-like experience. We're mission control for all of that."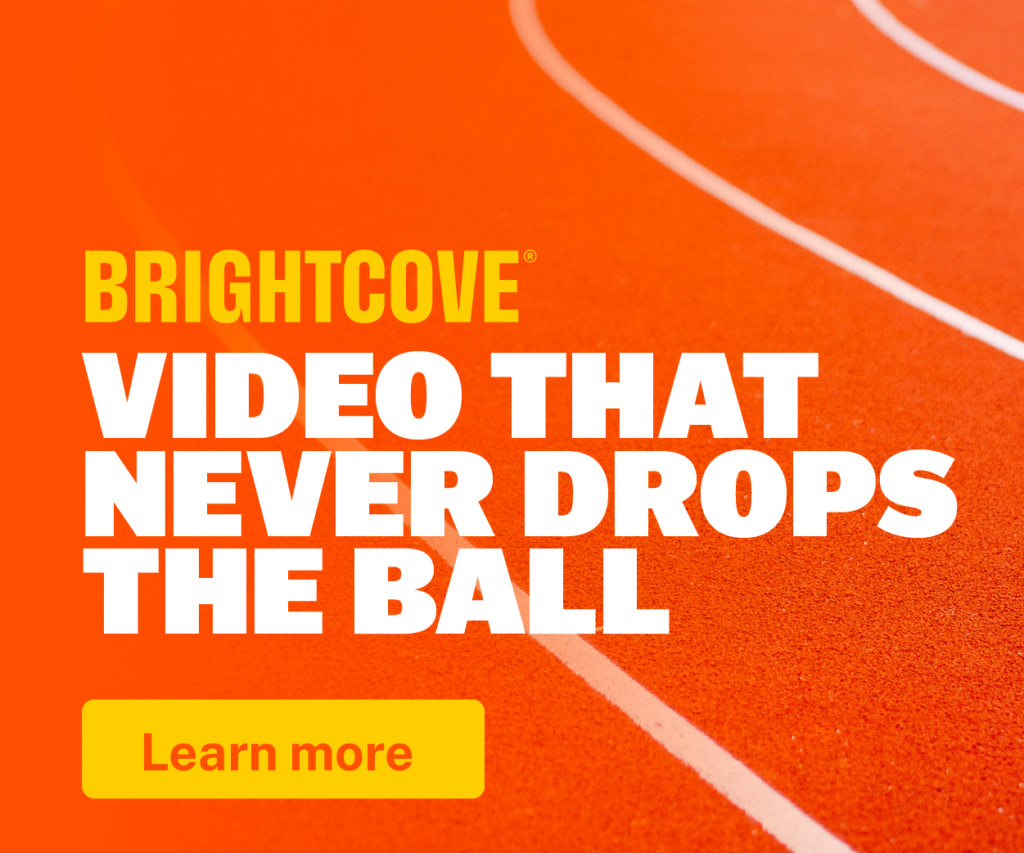 Within the Brightcove video suite, users have a command center where they can build out their own virtual channels and a complete experience for fans and viewers. Because of the kind of scale that this enables, users are able to open up new revenue streams through advertising, subscriptions, or other types of models.
"We're seeing more and more of our partners create virtual channels," Green added. "They have these huge archives of content and now they can create a 24/7 linear channel of their archives. Or they're using pre-recorded content for simulive events or as video-on-demand assets…There are some really different applications they can leverage to push out new content to new audiences."
Brightcove's sports portfolio also includes other major sports organizations like the USGA, the Premier League, and Australia's National Basketball League. While these aren't strictly media companies or digital businesses, the COVID-19 pandemic has created a situation where leagues and teams need to think of themselves like a media company in order to make up for revenue and atmosphere lost by not being able to host fans safely. For these partners, setting up in an end-to-end format and partnering with Brightcove leads to increased viewership time and increased engagement, which in turn drives major value for the business as a whole.
The key areas of Brightcove's 2021 roadmap include user and viewer experiences, global scale and reach, monetization, and security enhancements.
Learn more about Brightcove and see what they're working on in the new year.