Tebow may be an average minor leaguer, but he is making major impacts off the field.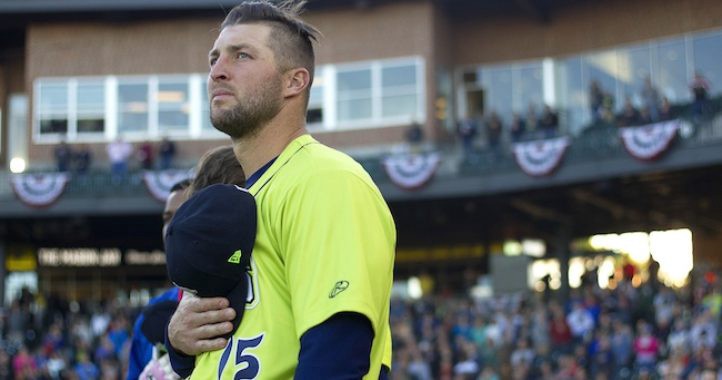 Maybe you're sick of hearing about Tim Tebow and when he hits a home run, but the thing is, it matters. Tebow's success is great for Minor League baseball, especially when it comes to the numbers off the field.
So what is the actual effect of Tebow? At first glance, he's just a very average Minor League ballplayer who probably will never get any farther than Double A, even if he works extremely hard.
Off the field, Tebow is a money maker. Columbia leads the SAL in average attendance per game with 5,787 people coming through the gates each night, 2,000 more than last season. To put this in perspective, the Fireflies would be ranked 25th in all of MiLB (160 teams) if the attendance numbers were to stay the same as 2016.
https://frontofficesports.com/brandiose-making-creative-dreams-a-reality-8eb434dac00a
In terms of money from ticket sales, you can go to a Fireflies game for anywhere from $5 to $12.50, or an average of $8.75. Last year, Columbia would pull in $33,118 from the box office per game, or $2,285,194 total. This season, they are generating around $50,636 per game and are on pace to end up with $3,493,900 total.
There are more than 100 MiLB teams, and it can be hard to stand out. Tebow not only gives the Fireflies a way to stand out, but the teams that they compete against as well.
Earlier in the season, Columbia traveled to Hickory, North Carolina to face the Hickory Crawdads. The four-game series resulted in 17,500 people coming through the gates. Before the series, Hickory had drawn in just 15,900 total in its first eight home games.
While his presences is driving people to the games, his numbers on the field aren't too shabby either. As of May 1, Tebow has raised his batting average to .237. Last week at the plate, he went 6-for-21 (.285) and scored five runs.
Fireflies' President John Katz says that "if this was a publicity stunt, he'd be in the big leagues and playing DH two or three times a week. He's at the lowest full-season class of professional baseball, which is where guys are supposed to start."
---
Front Office Sports is a leading multi-platform publication and industry resource that covers the intersection of business and sports.
Want to learn more, or have a story featured about you or your organization? Contact us today.