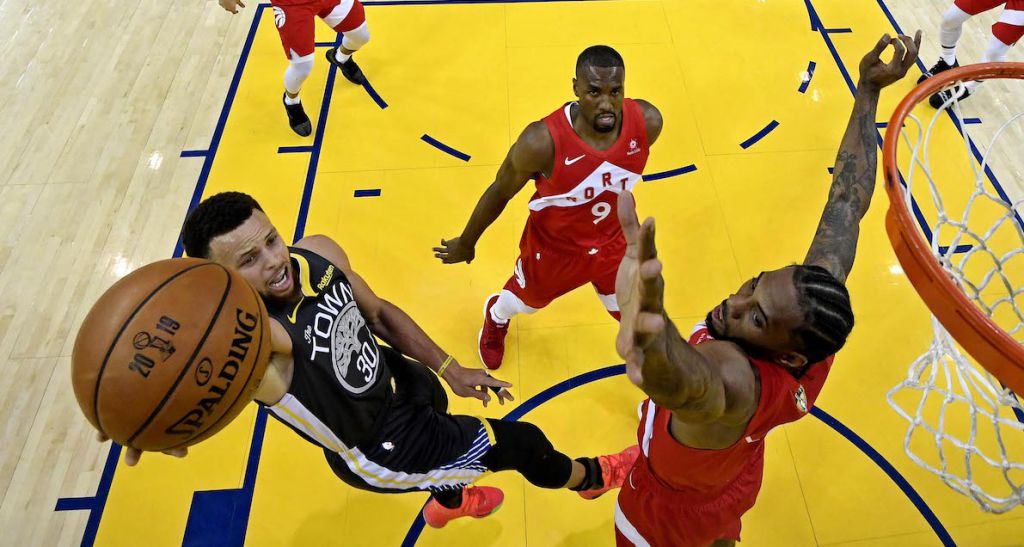 There's seemingly a podcast about everything now, and Kevin Jones is aiming to build a collection of the most influential sports podcasts with Blue Wire Sports Podcasting.
That ambition will get a further shot in the arm, as the company was included in the latest class of investments for 500 Startups, an early-stage and accelerator venture fund. 500 Startups' $150,000 investment for 6% of Blue Wire gives the podcast startup an initial valuation of $2.5 million.
Blue Wire currently has 45 podcasts across sports, with a focus on young sports media talent with solid social followings. Select podcasts include "Real_Sports," hosted by a pair of 23-year-olds leveraging their audience on Snap. Other podcasts include team-focused shows, like "Light Years" and "In The N.O." about the Golden State Warriors and New Orleans Pelicans, respectively, and more specific topics such as the NFL Draft to game film breakdown. In August, Blue Wire will launch shows focused on international soccer and eSports.
"Blue Wire posses many unfair advantages, but the two I'll focus on are network and a true understanding of what the modern sports fans are looking for," said Clayton Bryan, a partner at 500 Startups. "The Blue Wire team has amassed a ton of experience and connections within the sports media world across all the major professional sports. Kevin is a great listener, he keeps his ear close to the streets to discover new talent and new trends."
Bryan cited a PriceWaterhouseCoopers report that the sports media market will be a $78 billion market in 2021, with shifting mediums that see consumers move away from sports radio and local newspapers to new outlets like podcasts. To that end, Bryan mentioned a stat from the Internet Advertising Bureau that podcast revenue has jumped 53% year-over-year. Additionally, he also mentioned Spotify's planned $500 million spend on podcast-related acquisitions and similar potential from Apple and Sony Music Entertainment.
"Other trends that we're tracking here are around the continuing content wars in the broader media space," Bryan said, also mentioning multi-billion-dollar content plays by Disney, Netflix and AT&T. "While only a fraction of that will translate over to podcast, we're bullish on the potential spillover. Lastly, the trends around audiobooks and voice technologies are also positive forces here."
There's no questioning the rise of podcasts, but some, including the New York Times, question the longevity of the trend and if there's a bubble set to pop. A Times story this month suggests a "shakeout is nigh."
While Jones agrees there's a potential over-saturation of podcasts, he believes strong business plans and concepts will win out. He said consumer's habit are shifting away from radio to podcasts, and the $17 billion in radio ad revenue and $1 billion in podcast revenue will eventually flip.
"It will shift quicker than people think," he said.
Blue Wire shares revenue across its network, portioned out based on audience and has deals with WGN-America, Shipstation, Eight Sleep, Ethos Life Insurance and Harry's Razors. Jones sells the network as a national brand and doesn't see local advertisers as a scalable model currently. He's also working on finding additional revenue streams, such as apparel.
With the revenue growth in mind, Jones sees a clear path forward with Blue Wire, concentrating on fostering young sports media talent and building a network of influential podcast in the sports vertical. The network currently has podcasts with writers from SB Nation, Bleacher Report and The Athletic, and continues to seek potential members who have sizable followings and already have a podcast or could with a little assistance. Blue Wire has a production staff of 15 and provides an infrastructure for whatever a show might need, ranging from technical support to audience growth to the ad revenue.
"We're building an ecosystem," Jones said. "There's a lot of interesting people who aren't valued properly. We're a home for legit young journalists who aren't given a fair shot."
A similar mindset is driving the growth at Locked On Podcasts, which has goals of spreading to cover teams and leagues across the country with daily podcasts. Locked On Podcasts Founder David Locke, who's also the Utah Jazz play-by-play announcer, echoed Jones' sentiments about developing the next era of sports media talent.
"There is a real chance to developing the next age of talent, and not just for other people," Locke told FOS in April. "They can develop and then stay with us and hopefully there's no reason to leave. I hope that's something we can be for people."
READ MORE: Eagles Take Flight With Podcasting Strategy
Blue Wire, currently with 45 podcasts, will look to grow out its network by targeting influential media figures covering different teams and leagues, but Jones doesn't have the same daily or full expansive coverage Locked On Podcasts seeks in mind. He hopes to have 120 by next summer, some serialized and other branded content partnerships.
Now in the midst of an accelerator program, Jones said there's plenty of in-bound meetings as the company looks to fill out its target seven-figure seed round.
"Blue Wire is at the right time, place, and led by the right founder," Bryan said. "I'd say the sky's the limit."