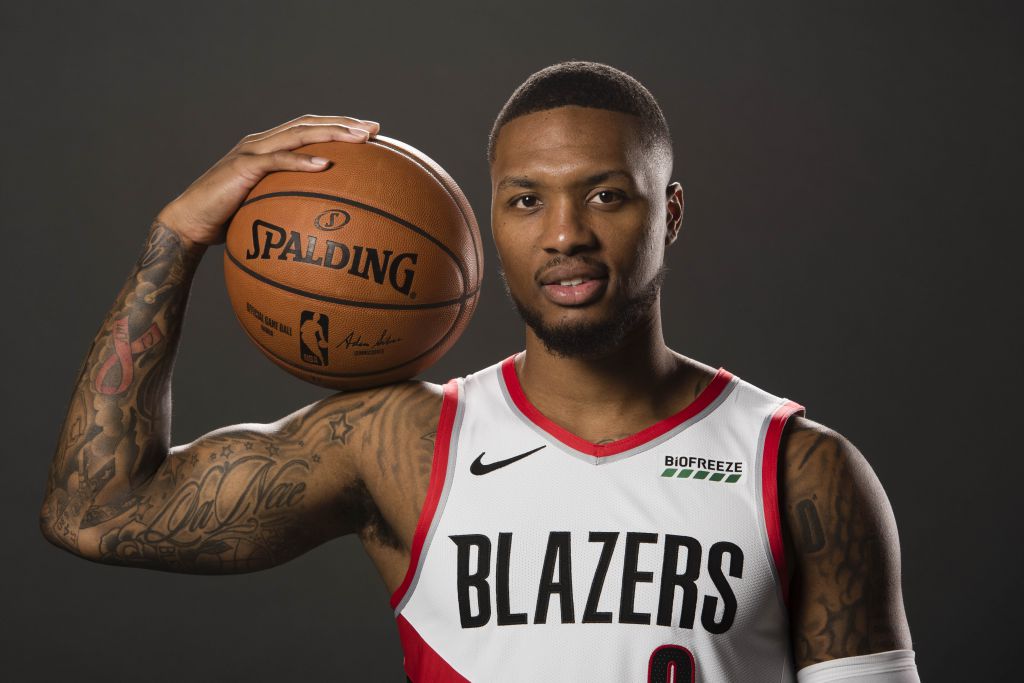 It may be hard to believe now given its ubiquity in sports, but at one point in time, Gatorade was a drink that while trusted on the sidelines was not nearly as relevant in the eyes of consumers.
Biofreeze, the pain-relief gel, sees itself in a position not far from where Gatorade was in the 1960s, with the potential for the same sort of trajectory.
"It feels similar to the Gatorade model from 30 years ago," said Michael McGoohan, chief marketing officer at Biofreeze's parent company, Performance Health. "Whereas Gatorade was born on the sidelines, our product was born in the training rooms and used by doctors in clinics as a secret weapon – now we are using sports marketing as a reason for consumers to believe."
Before 2016, Biofreeze was solely sold in clinical channels, which it dominated – McGoohan said it has been the number one clinically recommended product for 25 years.
It was also being used by some of the best athletes in the world, whether that was via a team doctor or physical therapist, or amateur athletes.
But that story of how effective of a pain-relief product it was "wasn't a story being told to consumers," McGoohan said.
Following private equity firm Madison Dearborn acquiring Performance Health in 2016, Biofreeze began selling its product to consumers at retail. The company sells Biofreeze gels, sprays and patches both on its website and at stores like CVS, Target, and Walmart.
But that retail push also required a push in raising the brand's recognition, something Performance Health looked to do through sports marketing.
"We looked at the Gatorade philosophy – if you see an athlete like Shaun White using the product, consumers will think 'if it's good enough for them, it's good enough for me'," McGoohan said. "It's not just about awareness, but getting to that truth in authenticity that comes from the use of the product in the recovery regiment of teams and athletes."
To accomplish that, Biofreeze has amassed a wide variety of sports sponsorships.
McGoohan said that data showed the company that the sports that over-index the most for its targeted demographic of young active athletes were baseball and basketball.
Biofreeze subsequently signed deals with five MLB teams including the New York Yankees.
It also has made a significant push into the NBA. Biofreeze signed a multi-year deal to be the jersey patch partner of the Portland Trail Blazers in September 2018. It also signed an individual deal with the team's star player, Damian Lilliard.
Following that up in September 2019, Biofreeze expanded its partnership with the Golden State Warriors to become the naming rights partner of the team's new practice facility and player campus.
"The NBA is a national and global sport – and it's a sport of stars," said McGoohan.
While he declined to comment on the amount of money the company has put towards its deals with the Trailblazers and Warriors, McGoohan said "making that level of investment in the NBA made sense."
Because the company is privately held, it does not disclose revenue or financial figures, McGoohan said.
Biofreeze's data also told the company that the sport its core consumer spends the most time participating in is running. That led to a push in that space, which includes partnerships with a variety of running events from big marathons like the New York City and Chicago Marathon to upwards of 30 local races across the country.
McGoohan said the focus has been on experiential marketing at those events – for example, Biofreeze was the first product to be added on the course for either the New York City or Chicago Marathons in more than a decade, which allowed runners to run through NASCAR-esque pit stop and be sprayed with a Biofreeze product.
McGoohan noted that the activation, held at the 20-mile mark which is commonly referred to as the 'wall' among marathon runners where fatigue or injury starts to set in, helped Biofreeze be the highest-recalled brand by New York City Marathon runners – even higher than title sponsor TCS.
"They weren't pleased with that, but we think we were providing the runners a real benefit," McGoohan said.
READ MORE: Budweiser Shoots For Global Marketing Push Through Soccer
Those marketing partnerships are only amplified by the continued usage of the product on the actual sidelines – McGoohan said that the company has a relationship with 90% of professional teams, 80% of colleges and 60% of high schools.
Still, there is much room to grow in the mind of consumers – while it is now the number two brand in its category, McGoohan said household penetration is still only a little over 4%.
"Do we need to go in to more sports? I think it's more about further penetration in the sports that we're already in, and continuing to tell stories authentically," he said.
That storytelling is most prominent through Biofreeze's athlete partners, which include Lillard, White and tennis player Sloane Stephens.
It also includes Jonathan Clark, an eighth-grade science teacher that is viewed as one of the best dunkers on the planet thanks to his viral videos. McGoohan said the company also partners with more than 100 influencers across the fitness space, which includes CrossFit athletes and SoulCycle instructors.
"We have a healthy spend in sports marketing, but we believe all of these are highly efficient deals," McGoohan said. "We view sports as a vehicle to activate and have our brand come into broader media."
Marc Bluestein, president and CEO of marketing agency Aquarius Sports and Entertainment, said driving mass recognition through highly visible inventory like a jersey patch or a sponsorship of an athlete or a race is crucial for a brand like Biofreeze that is looking to appeal to a consumer that may have not heard of it before.
"The product has endemically gotten trainers, team doctors, and even athletes to understand the value proposition – it's about taking that to mass consumers," Bluestein said. "When you make that connection between the product and what athletes are using similar to what Gatorade has done traditionally and now what BODYARMOR is doing, that's how you'll see that jump in awareness."
Biofreeze recently appointed Droga5 as its media and creative agency of record, and new marketing is expected to come out around the brand in early 2020.
Despite its new push into sports marketing, McGoohan said Biofreeze hasn't ignored the clinical space – it still makes sure it markets the product to that industry, providing education around its product.
READ MORE: Dove Men+Care Using 'Big Names' to Attract Average Joes
However, this new audience has provided it a new platform to be aspirational as opposed to being viewed perhaps as just associated with an injury.
"We want to celebrate people's outcomes, and help them set goals and achievements," McGoohan said. "It's very different than the rest of the category that talks about moments of pain and needing something that can just get out that pain."
That's another lesson it is taking from the Gatorade playbook – while Gatorade heavily targets the teenage athlete by featuring athletes aspirational to that group, much of the actual volume of Gatorade sales come from those that would be considered inactive in the context of competitive athletics but see the value in the product, McGoohan said, like construction workers.
"Our advantage stems from our authenticity as well as our innovation, and being bold in the risks we've taken," McGoohan said. "We're confident in where we're taking the business, and we see a pathway to becoming a much bigger brand."