Spalding to become Official Basketball of the BIG3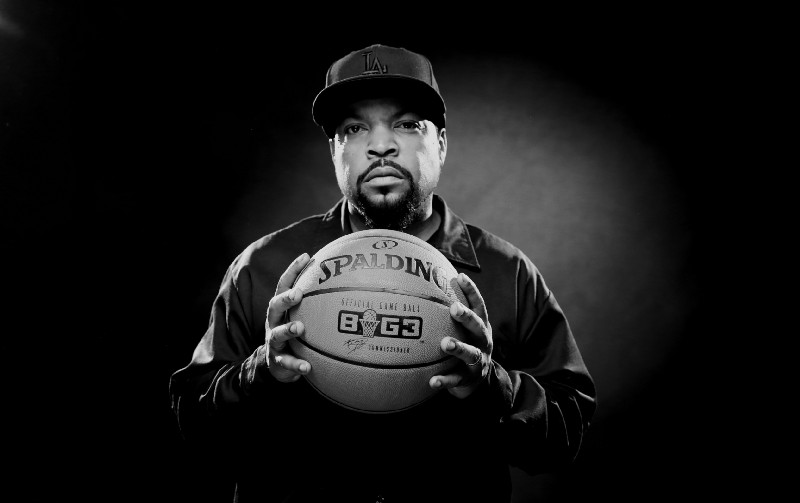 ​(NEW YORK) June 20, 2017 — The BIG3 announced today that SPALDING® will serve as the Official Basketball of the BIG3, the professional 3-on-3 basketball league co-founded by producer, actor and music legend Ice Cube and entertainment executive Jeff Kwatinetz. Spalding, the world's largest basketball equipment provider, has gone hand in hand with the game of basketball for more than a century and this new partnership furthers Spalding's commitment to innovation and the growth of the game.
"We're excited to work with an iconic brand like Spalding during our inaugural season," says Roger Mason Jr., President & Commissioner, the BIG3. "Our players can now compete at the highest level using a game ball with the same quality and innovation they enjoyed throughout their NBA careers."
https://frontofficesports.com/fox-sports-lands-big3-basketball-tv-contract-8c5390ddc12
"Spalding is committed to serving the passionate players and fans that make up the global basketball community," shares Kenyatta Bynoe, Vice President, Global Marketing & Partnerships, Spalding. "As the official basketball of the BIG3, we look forward to extending our promise of product quality and craftsmanship to its 3-on-3 athletes, whose continuous commitment to the sport rivals our own."
The highly-anticipated league will tip off its 10-week season at Barclays Center in Brooklyn, New York, on June 25. Each week of the BIG3 season will feature four back-to-back games in the same venue and will bring over 40 basketball superstars like Allen Iverson, Chauncey Billups, Julius 'Dr. J' Erving, Gary Payton, Kenyon Martin and more to US cities throughout the country this summer, as the eight teams compete for the title of 2017 BIG3 Champions.
Featuring professional basketball's first four-point shot with SPALDING® basketballs, BIG3 games will be packed with highly skilled, intensely competitive matchups in the world's most popular form of basketball — 3-on-3. The winning team will be the first to score 60 points. The league structure encourages this incredibly competitive group of players to vie for a revenue share based on final league standings.
https://frontofficesports.com/fox-sports-lands-big3-basketball-tv-contract-8c5390ddc12
Each Sunday this summer, BIG3 will bring competitive 3-on-3 half-court basketball to a different basketball hotbed across the United States. The season tips off at Barclays Center in Brooklyn on June 25, and will make stops in Charlotte, Tulsa, Philadelphia, Chicago, Dallas, Lexington (KY), Los Angeles, Seattle and Las Vegas. Tickets for all games are available at BIG3.com.
BIG3 games will be presented the following night in primetime at 8 p.m. ET on Fox Sports 1 in a thrilling "Monday Night Basketball" experience. The league championship will be played on Saturday, Aug. 26 and broadcast live on the FOX broadcast network at 4:30 p.m. ET.
For more information and to sign up for news updates, visit www.BIG3.com.
---
The FOS Industry Wire is a collection of original press releases from the intersection of sports and business.
Want to learn more, or have a story featured about you or your organization? Contact us today.