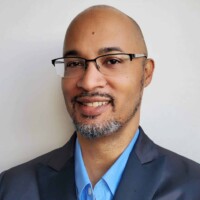 Gregory Lee Jr. is the Senior News Editor at Front Office Sports based in his hometown of New Orleans. During his 30-year career, he has worked in various editing roles at the Times-Picayune, The Washington Post, The Boston Globe, the Sun-Sentinel, NBA.com, and The Athletic.

He is a director and alum of the Sports Journalism Institute. He is also on the Scripps School of Journalism advisory board at Ohio University and the chair of the School of Communication Advisory Board at Texas Southern University.

He is also a Missouri Honor Medal winner. Gregory is a former president of the National Association of Black Journalists. He is a proud HBCU graduate of Xavier University of Louisiana.

You can reach him at greg@fos.company or on Twitter @nabjprez2011.