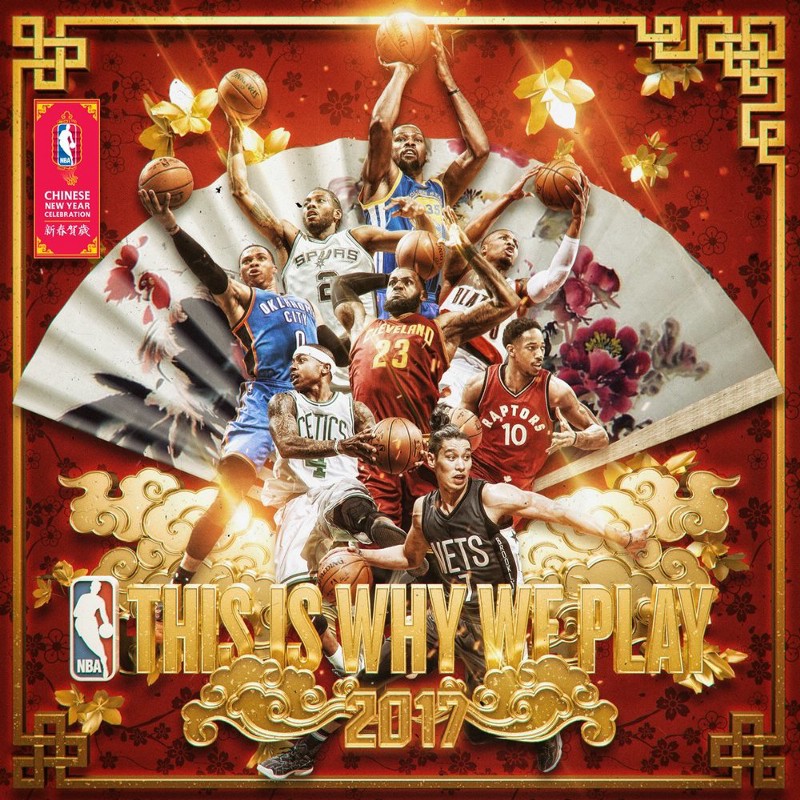 This week's #SMSeven features a special guest, Front Office Sports' very own Nathan Calderon! There's a lot of great content below, so let's get started!
1. Kansas Jayhawks vs. Kentucky Wildcats
#2 Kansas and #4 Kentucky squared off on Saturday night in Lexington, in a highly-anticipated Top 5 matchup in the SEC/Big 12 Challenge. Fans have had this game circled on their calendar for months, and the action did not disappoint.
While the Jayhawks may have won the game, both teams came out on top on social, after successful content was created by each side.
The video recapping last year's meeting is exceptional from Kansas, perfectly building on the air of excitement and highlighting the magnitude of the matchup, in terms of tradition and seasonal importance.
Both teams did really well with their lineup presentations, once again showing why movement is the new way to go. Eye-catching, bold, and full of strong brand cues. Well done! — Parth
2. Australian Open (#AusOpen)
The Australian Open has been one of tennis' marquee events for decades, and this year has been an especially juicy tournament. With early upsets in the men's bracket, another matchup for the Williams sisters in the women's final, and a fantasy match between Federer and Nadal in the men's final, this has been one of the most memorable tournaments down under in quite some time.
Want more great content like this? Be sure to subscribe to our newsletter!
#AusOpen has not disappointed on the court, nor online. The light blue, yellow, and white graphics and videos are visually stimulating and the "AO" logo the tournament is using definitely stands out from the crowd.
A great throwback feature to Wimbledon 2008, which featured the same finals matches, caps a series of informative and interesting video content that even a casual tennis fan feels engaged and excited about the finals. — Nathan
3. Philadelphia Union
The Philadelphia Union let loose on social this week, and let's be honest, who doesn't love some fun? Unveiling their jerseys through video is a great idea to begin with, but twisting it into a music video and 'pitching' the remix to MTV is fantastic.
I love the creativity behind the release, as it allows fans to have some fun during what can feel like a long offseason, and build a more personal relationship with the team's players. It says a lot about the culture the club wants to embody.
The second post pokes some fun at the new President and his staff, similar to the Stars in-arena team did last week. I see you, Philadelphia. That sarcasm does not go unnoticed, and I raise you a #DOOP. — Parth
4. NBA
The NBA has done a tremendous job of growing the basketball fanbase in recent years, in large part due to their strong social media presence. Thinking back to recent years, the NBA hasn't really had a big "swing-and-miss" social media moment that has been received poorly, whereas other sports organizations such as the NFL and MLB have faced public backlash.
The NBA has done a really wonderful job covering and celebrating the Chinese new year. Through tasteful graphics and an attractive video package, the NBA has masterfully navigated advertisement to two separate markets on both sides of the Pacific.
Featuring today's most prominent Chinese basketball star in Jeremy Lin paired up with today's most prominent American player in Stephen Curry, the behind the scenes video released by the NBA ahead of their #NBACNY spot on NBATV is a well-cut reel that intrigues viewers the importance of Chinese New Year to those unfamiliar.
Placing these two together is a brilliant move that puts a household name next to a holiday that is seldom celebrated here in the states. — Nathan
5. Washington Huskies
Washington's social media team has been rolling out some seriously impressive content over the past few months across all of their sports and platforms, including football and basketball. I love their videos from this week, especially the Husky Jam concept. Applying creativity to your social content is crucial, and is often the biggest factor in differentiating the good from the great.
Craving more #SMSeven? Check out last week's edition!
I love taking one of the most beloved video game concepts of all-time and putting a modern twist on it. It's a great way to build nostalgia and draw interest, while also simply having fun. This is what it's all about. The hype video for the Huskies' top 10 matchup vs. Stanford is also extremely well-done, and it builds a culture of excitement slowly but surely around the program.
It is awesome to see the women's basketball team get this attention and content, as they are often sadly overlooked in favor of the 'bigger ticket' sports. Kudos to the UW social team for capturing the excitement and passion behind the team and program! — Parth
6. Denver Broncos
Since the hiring of first time head coach Vance Joseph, the Denver Broncos have kept themselves very busy answering questions for the media regarding the changes to be made to the team in the offseason. Very quietly the social media team in Denver has done a really nice job providing information on coaching changes and new personnel.
Eye catching grey, accented with orange and blue made even the new tight ends coach look interesting. Video and graphic content is consistently good, with clean cuts and sharp finishes, and they do a great job in capturing attention in what can often be a crowded Twitter-verse. Quick-hit video content is interesting but brief, especially with their extensive Pro Bowl coverage.
Quality, concise, humorous content is often tough to come by, and the Denver Broncos SM team is absolutely nailing it. — Nathan
7. Article: The Best College Sports Teams to Follow on Social Media in 2017 (Libris)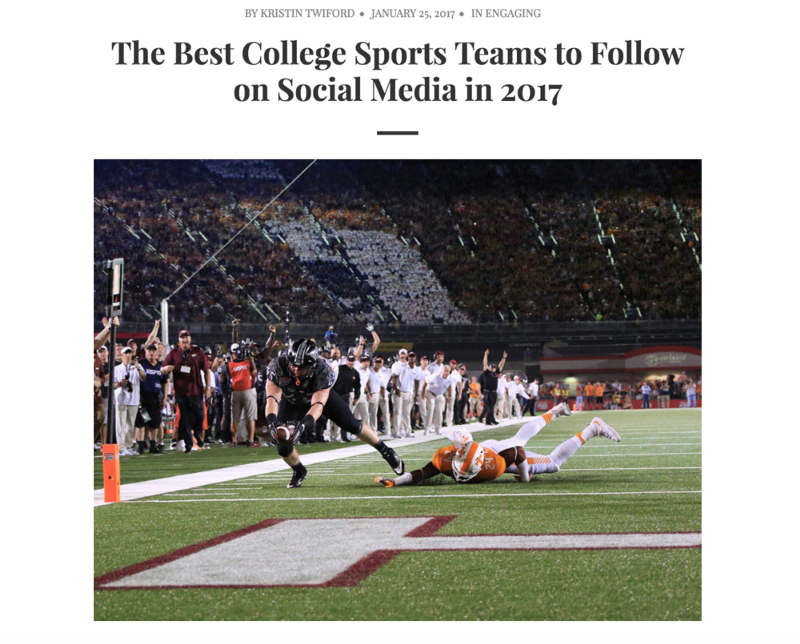 Kristin Twiford put together a really cool round-up of some of the best follows on social media in the world of college sports. I highly recommend checking it out here! There's a lot to learn from best practices, whether it be strategies, content, or simply using them as inspiration for your own work. Imitation is the highest form of flattery (but there's a reason those people are often successful too!).
Thanks for joining us for another week of the Social Media Seven. See you next week! Same time, same place.