PrizePicks has entered a partnership with the Atlanta Braves as the daily fantasy sports operator looks to grow its user base and name recognition.
It's the second MLB team partnership for the Atlanta-based company, which secured a deal with the Miami Marlins earlier this year. PrizePicks has also partnered with the American Cornhole League, the Outlaw Golf Tour and SMITE Pro League in the past year. Those early partnerships helped ensure PrizePicks knew where to spend efficiently as it started to scale up its ambitions.
"We saw there to be an opportunity to partner with some emerging professional leagues — those were tier two, three leagues — and started to test out a number of elements regarding some of those metrics," PrizePicks CEO Adam Wexler said. "In the case of the Braves and Marlins, these are two of the next iterative processes for us; distribution partnerships that drive conversions, that's our No. 1 objective."
Wexler added knowing the channels FanDuel and DraftKings used as they were building their daily fantasy dominance the past decade also helps drive efficiency in marketing spend. Team partnerships were only a matter of time for small, up-and-coming operators like PrizePicks, Wexler said, so it was important to figure out how to optimize the relationships. With the Marlins, for example, the company sponsors a batting practice live stream.
As live sports have returned, PrizePicks has seen its use grow, Wexler said. While he declined to put a specific number to the user growth, he did say average daily spend per user has grown from around $50 pre-COVID-19 to more than $75 now.
A part of that growth comes from the sheer amount of games available on a daily basis, he said. Perhaps more importantly, fans aren't spending money going to games.
"Some of the most engaged fans are those attending," he said. "Where does that money go? Logically the next best place makes you feel like you're in the game. That fills the void for a lot of people."
For the Braves, the PrizePicks partnership is aimed at helping engage fans while they're not allowed at Truist Park.
The partnership with the Braves was a natural fit, as five-time MLB All-Star and long-time Brave Andruw Jones joined the platform as an investor a year ago.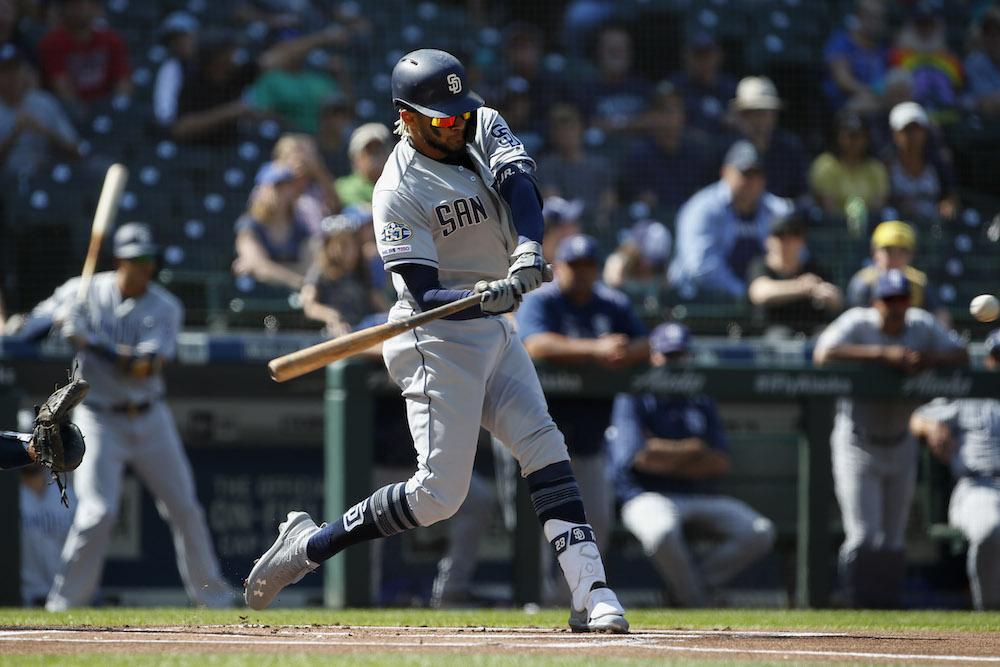 The Braves also fit into a broader strategy for PrizePicks to dominate the southeastern U.S., a region largely without legalized sports betting.
"Having been born and raised in Atlanta, I know the reach they have across the south," Wexler said. "When I was growing up the Marlins and Rays didn't exist, so the Braves were relevant throughout the southeast and that's super well aligned with our brand. The fact of the matter is, you can play DFS in a great majority of the south, but you can't mobile sports bet."
"Even in states sports betting is legal, we'll compete for wallet share. And with sports betting not really on the horizon in the south, it's a great time for us to make a name for ourselves," he added.
Wexler declined to comment on if more partnerships are in the pipeline, but said he's bullish on DFS and his company's future.
"This year in large part was very much a year of trial and error across a host of marketing channels," he said. "I don't want to say for a fact there will be additional partnerships, but if and when, it's not just limited to MLB in the south. We'll pick and choose different partnerships."