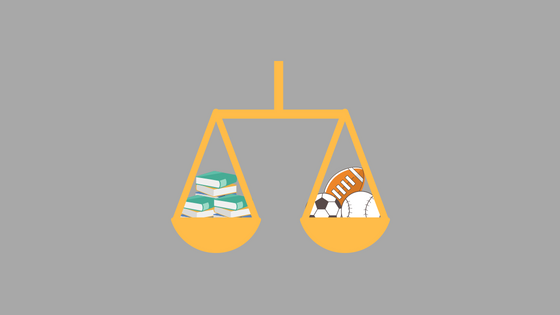 Part of what makes the sports industry special is its practitioners' willingness to innovate within different pre-existing roles in sports.
Chris Patrick Jr. created a niche role for himself by synthesizing the position of a sports agent with the skill set of an attorney; while many sports agents attend law school, fewer have passed a bar exam and are actually practicing law. Patrick's firm, the Sports Law Group, provides National Basketball Association players with a powerful toolset to maximize their potential on and off the court.
The Sports Law Group, which is based in Washington D.C., negotiates player contracts for NBA players and handles their legal needs — including matters pertaining to family law, business law, estate planning, and real estate.
"Whether you want to create a foundation to give back to the community, buy your first house, or invest in a business venture, we are here to counsel and guide you through the process," he said. "Our goal is not to just negotiate your contract, but to be in your corner for the next 20 years."
Part of what makes Patrick so successful as a sports professional is his genuine passion for the game of basketball. The roles that he has successfully occupied include an AAU coach, an NBA agent at a major sports agency, and now, the managing partner of the Sports Law Group.
"Basketball has been a part of me my whole life," Patrick said, "[and, because of my knowledge of basketball] I know enough about the game to know if a guy can make it [as an NBA player]."
Patrick's knowledge of the game has helped him tremendously when recruiting clients; he has a unique eye for NBA talent that has served him well. For example, over the course of his career as an agent, Patrick has signed six undrafted players that were eventually signed to NBA contracts — including Robert Covington, Eric Moreland, and Dwight Buycks.
Moreland, currently represented by the Sports Law Group and a member of the Detroit Pistons, emphasizes Patrick's well-roundedness.
"I appreciate his business acumen along with the fact that he knows the game of basketball, which gives me the best of both worlds," he said. "Chris is very analytical and can break down statistical information to layman's terms so that I can understand the business side of this profession."
Damyean Dotson, also represented by the Sports Law Group and a member of the New York Knicks, stressed the importance of having an agent who is also an attorney.
"[Chris] being an attorney was an added bonus and made me confident knowing that he had my back with everything I would be doing."
Ultimately, NBA players seek an agent that they can trust; Patrick believes that because he is an attorney, he has the ability to sell to players that he is governed by even stricter rules than sports agents are.
"Being an attorney," Patrick said, "you have to do things the right way."
This is a point that athletes recognize: an increased emphasis on ethics. Although sports agents are governed by ethics rules set forth by their respective player's associations, the competition of the sports agency business can sometimes lead agents to do unscrupulous things. As an attorney, the ethics rules imposed by bar associations and the Model Rules of Professional Ethics impose an even stricter standard than those which govern sports agents. Patrick, who is both an attorney and an agent, must follow the rules in both.
"Outside of basketball, he is just a good, decent human being, who truly wants to 'do the right thing,'" Moreland said. "He definitely wants the best for me as a person, a player and as a professional."
Want more content like this? Subscribe to our daily newsletter!
Additionally, Patrick emphasizes some of the other benefits of having a practicing attorney as your agent, including understanding some of the nuances that can be negotiated in a player contract, a deep knowledge of the NBA's collective bargaining agreement, and the ability to formulate thorough arguments on behalf of his client.
At the end of the day, it is clear that Patrick's success is driven by his passion for the game of basketball and his willingness to do whatever it takes to make his clients successful.
Patrick's innovation flows organically from his love of the work he does.