SMI Corporation and Bristol night race experience increases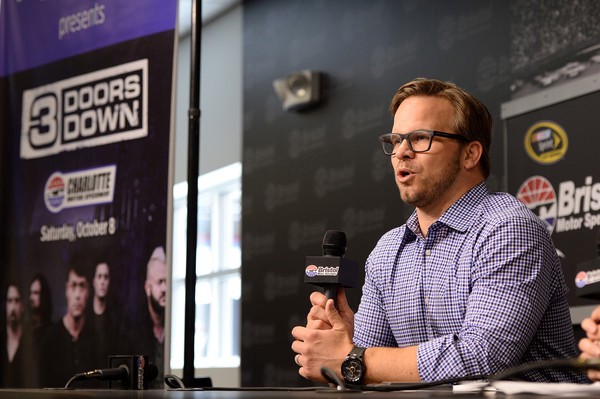 Speedway Motorsports Incorporation, one of the leaders and most popular companies in US racing, entertainment and promotion, saw new marketing activations and a stock increase over the summer. The two represent separate but positive upswings for the company and NASCAR.
In July, Charlotte Motor Speedway released its 2017 second-quarter earnings which displayed a two percent admissions revenue decrease from last year's second quarter. However, not all was negative for CMS. Attendance and sales at only NASCAR sanctioned events led to a revenue increase over the same time, as Charlotte holds other racing events.
The parent company's second-quarter income superseded 2016's by nearly 10.5 percent from $24 million to $27 million. SMI's total revenue rose to just above $179 million.
These numbers represent progress, as SMI is still heavily recovering from a big attendance drop-off spanning from 2010–2015, where revenue plummeted 28 percent.
This year, SMI implemented a ticketing plan to help get back the family demographic. Ten dollar children's tickets to Monster Energy Cup Series events have lead to increased family outings, per Marcus Smith, SMI president. Decisions to hold future races during the days rather than nights, are designed to continue to attract the concerned demographic.
Individual racetracks such as Charlotte, Bristol, Darlington and Richmond Raceway also offer half-off college priced tickets to spur attendance and support from the 18–24 year old demographic.
"We are optimistic that our marketing strategies of offering attractive ticket prices for families and children, and expanded and innovative pre-race entertainment, are gaining traction with both our core and potential new fans," said Smith.
Smith speaks highly of the support with new fans while not taking the focus off original fans, those of which came up with the sport in the 1980s and 1990s. In 2015, the average age of NASCAR fans was 48. Now, these tracks and NASCAR are doing something about it with cheaper tickets, pre-race events and a children's initiative.
While attracting the correct demographic and support, SMI and NASCAR still have a business to run. In July, according to Sports Perspectives, Zacks Investment analytics upgraded SMI from a 'sell' position to a 'hold' position inferring positivity in their demand. Last Wednesday, August 16th, SMI's stock shares opened at 21.28 with a 52 week high at $22.29 per share, something to praise during the continued recovery process.
SMI's most recent race on August 19th, the Bass Pro Shops NRA Night Race at Bristol Motor Speedway nearly drew a sellout crowd with two-and-a-half times as many spectators as its Monday afternoon Food City 500 race in April.
The region saw sunny skies and warm temperatures which might attribute to the spiked attendance success. The August race at Bristol, however, has historically always drawn more people, and produced exciting battles on the track.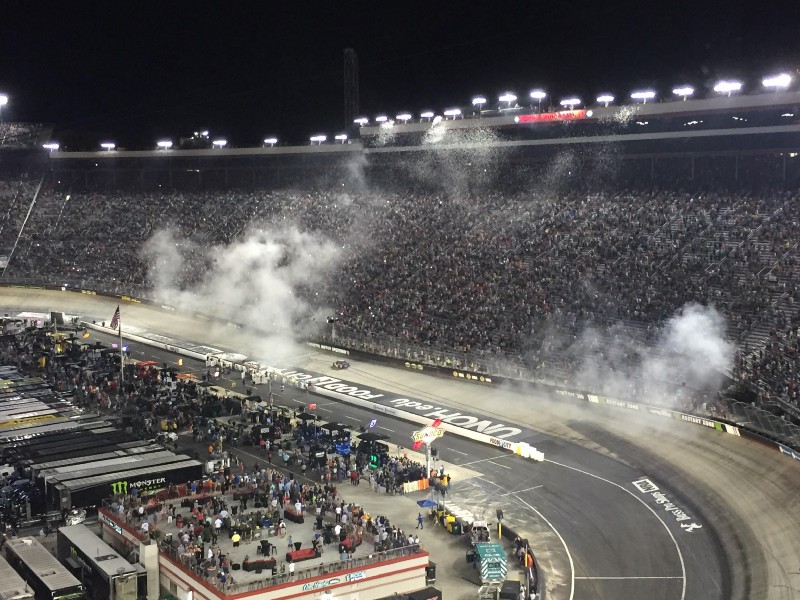 Fans love attending the event because of the historic finishes and moments, some of which have defined NASCAR. 2017's race was a glimpse of what NASCAR did best in the past, and laid the foundation for the future. Fans partook in pre-race concerts, spectated Monster Energy MMA fights, and even walked the track banking.
For those not in attendance, the race, originally scheduled for NBCSN was moved to NBC for primetime national coverage. According to Adam Stern, the race received 4.0 million viewers, which beat out FOX, ABC and fell close behind CBS during the 8 p.m.- 11 p.m. slot.
With NASCAR sanctioned event numbers in better shape at Charlotte Motor Speedway over the quarter, and Bristol's night-race near sell-out crowd that included cheaper ticket activations, the upturn of NASCAR could be in swing with a little help from the on-track performance in 2017.
---
This piece has been presented to you by SMU's Master of Science in Sport Management.
---
Front Office Sports is a leading multi-platform publication and industry resource that covers the intersection of business and sports.
Want to learn more, or have a story featured about you or your organization? Contact us today.