This feature is presented to you by the University of Nebraska — Lincoln Master of Arts in Business with a Specialization in Intercollegiate Athletics Administration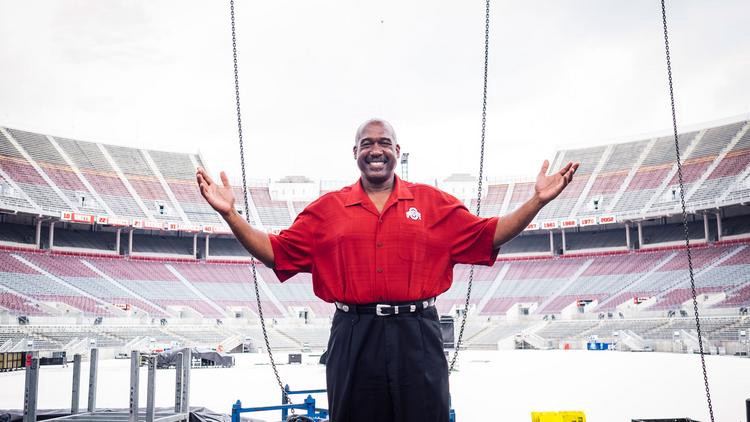 Gene Smith has been justly dubbed as one of the most powerful and influential men in all of college athletics. Currently, the Senior Vice President and the Athletics Director for The Ohio State University — where he was endowed by the Wolfe Foundation — Smith was recently appointed to the College Football Playoff Selections Committee. His accolades also include a selection to be the Chairman of the NCAA's Men's Basketball Selections Committee. It is these opportunities that have positioned him as one of the elite in the industry, an industry he has helped shape for more than 30 years.
Smith did not begin his career in athletic administration, however. Instead, after a short coaching career upon graduating from Notre Dame, Smith took a position in the private sector with tech-giant IBM, selling products directly to company CEOs. Per Smith, it was that time he spent outside of the sports industry that became the cornerstone for his success within it.
"The private sector helped me understand how businesses work and how CEOs run their organizations," said Smith, who is in his 12th year at the helm of Ohio State. "I was able to bring my unique, outside experiences to the [collegiate athletics] environment."
Although he places special value on his time spent at IBM, Smith ultimately found his calling in athletic administration when he accepted a job as the Assistant Athletics Director at Eastern Michigan.
It was his experience gained in the private sector, dealing directly with CEOs, which allowed him to view collegiate athletics through the lens of a chief executive.
"I ran the athletic department at Eastern Michigan like a business with quantifiable goals and objectives, strategic planning and a commitment to creating a special staff culture," Smith said.
Want more great content like this? Be sure to subscribe to our newsletter!
Smith's business acumen and personal playing experience at Notre Dame made him the ideal candidate to help spearhead the college athletics industry forward. His accomplishments as the Assistant AD at Eastern Michigan and, eventually the AD, began opening up opportunities at different universities.
In 2005, after stints as the AD at Iowa State and Arizona State, Smith was appointed Director of Athletics at The Ohio State University, one of the most coveted jobs in collegiate athletics.
"We have created an environment where people feel appreciated. People will forget what you say or did, but they'll never forget how you made them feel."
— Gene Smith
Since his appointment, OSU's athletic department has thrived on and off the playing field. Beyond winning a myriad of conference and national, individual and team, athletic championships and awards, the student-athletes have achieved academic excellence with a graduation success rate of 89 percent in 2015–2016.
Revenue has also skyrocketed to record heights due to Smith's fundraising and business prowess. This boost in revenue comes in part with the $252 million sponsorship deal he struck with Nike in 2016.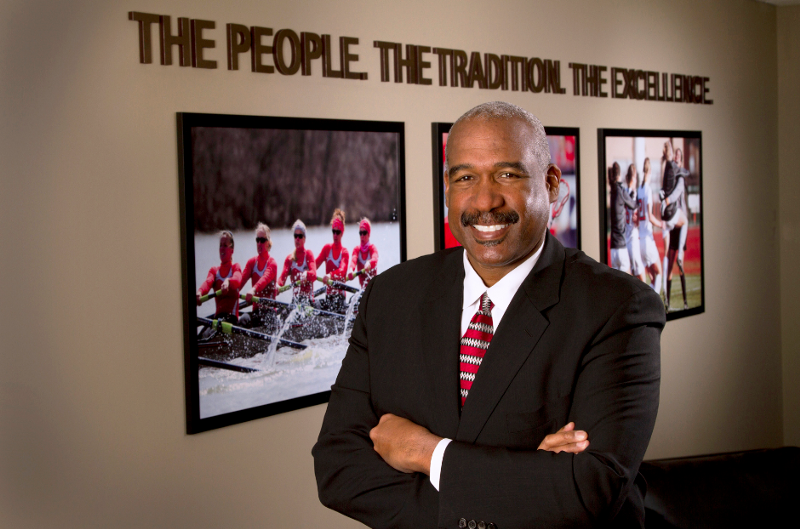 During his tenure, Smith has driven OSU to demonstrate a commitment to their athletes' welfare with the introduction of the Schumaker Student-Athlete Development Complex and the Covelli Multi-Sport Arena. For Smith, these projects represent a small piece of an even greater plan.
"There is a strategic plan for everything we do. We sat down and developed an infrastructure strategic plan that everyone was a part of," added Smith. "I don't make those decisions as an AD alone, those are the type of things where inclusive leadership is very valuable."
A meeting with upwards of 35 individuals was held to develop a five-year financial plan. This plan first focused on deferred maintenance and capital improvements of current facilities. From there, new facilities were sequenced throughout the timeline and executed based on budget and fundraising capacity.
"I ran the athletic department at Eastern Michigan like a business with quantifiable goals and objectives, strategic planning and a commitment to creating a special staff culture."
— Gene Smith
Smith's distinct ability to fundraise is apparent through fan engagement of all ages. For the younger contingent, Ohio State ranks among the elite schools for social media engagement.
From the onset, Smith moved Ohio State to invest heavily in its digital media efforts. A simple social media presentation in 2006 attended by Smith and Oklahoma's Joe Castiglione prompted Ohio State's commitment to the newly established space. He saw the value in staying ahead of this trend and, furthermore, placed the program at the forefront of the digital age.
"As [social media] evolved, we evolved with it," he added. "I knew it was going to be important for us in some form or fashion, but I didn't ultimately know how. We implemented effective tools as it grew, which is why we are number one in the country within certain [social media] categories."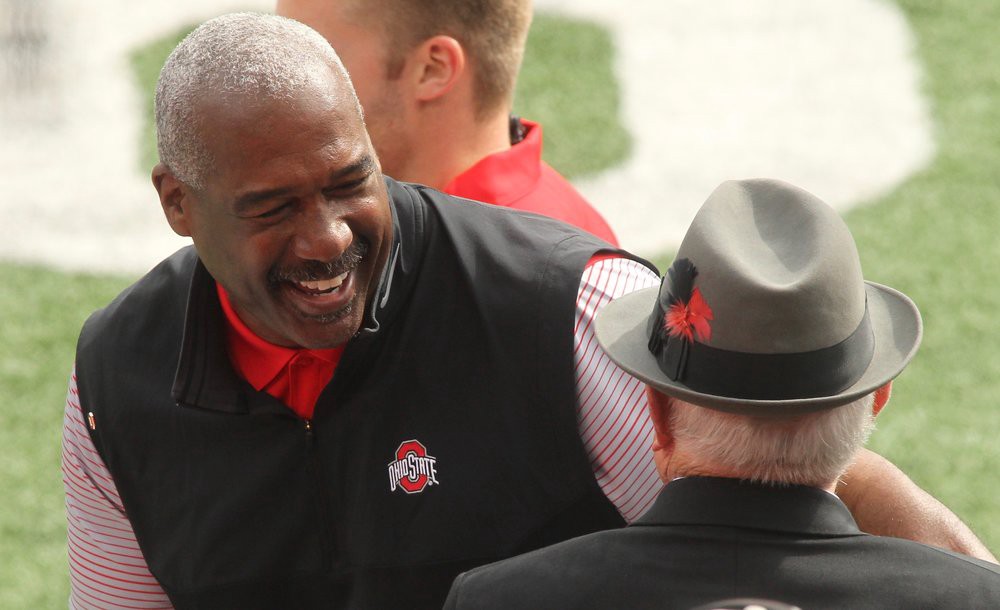 Although not all Ohio State fans are social media 'savvy', Smith has managed to engage them effectively.
"We keep a list of season ticket holders that do not prefer to order their season tickets online," he detailed. "We have a list of folks who hate to renew their Buckeye membership online, so we make sure to send them direct mail in hard copy."
Smith joked that if some Ohio State alumni are 'old school' and like to do things hard copy, Ohio State makes it easy for them to go hard copy.
"People will forget what you say or did, but they'll never forget how you made them feel."
— Gene Smith
His innate ability to fundraise is just a small catalyst of Ohio State's success under Smith's provision. Ultimately, it is his leadership of the athletics program that has brought the university to unprecedented heights. But what is it that makes Smith such a good leader? The commitment to his people.
"People are the heart and soul of all that matters in an organization," Smith commented. "We have created an environment where people feel appreciated. People will forget what you say or did, but they'll never forget how you made them feel."
Ohio State demonstrates a commitment to its people through the recognition of employee achievements and a number of professional development programs. Additionally, OSU gives employees the opportunity to play a role in big decisions, which generates additional motivation. Much like a corporation, Smith has implemented a progressive culture at Ohio State that values the people who bring it so much success.
In light of all the financial achievement incurred by Smith and his team, one thing stood apparent: everything is done for the student athletes.
"We're blessed in our society to have collegiate sports." Smith, who had just returned from a breakfast with student athletes recapping their study abroad experiences, elaborated "[Student athletes] have a uniqueness in which they operate in a team environment that prepares them for job opportunities when they leave [Ohio State]." He continued by saying, "As a fan, we're blessed to have the chance to…support collegiate athletics because it is a great experience for [our student athletes]."
It is this genuine commitment to the welfare of the student athletes that marks Smith's influence on the athletics department. Despite the accolades and recognition he may receive, at the core of it all lies a passion to see his students succeed not only on the field, but, more importantly, off the field.
Front Office Sports would like to sincerely thank Mr. Gene Smith for sitting down with us to conduct this feature. We appreciate him donating his time to share his career story with our readers. We wish him continued success at Ohio State and all of his future endeavors. For those looking to connect with Mr. Smith, you can follow him on Twitter here.