Amazon Prime Video, continuing its push in the sports space, has its first streaming deal with a professional soccer club.
The Seattle-based streaming giant and Seattle Sounders FC have signed a three-year deal that makes Prime Video the sole digital streaming location for all of the club's non-nationally televised matches throughout Washington state. The deal marks Prime Video's second agreement with a sports franchise for regional broadcast rights.
"At Sounders FC, we often refer to ourselves as a family, and that notion extends to the greater Seattle community. When I think about our hometown, few brands are as closely associated with Seattle's sense of innovation and ingenuity as Amazon," Sounders FC owner Adrian Hanauer said in an announcement.
"This is a proud day for our club, as we're now able to bring our fans Sounders FC matches on the world's premier video streaming service through a company that is synonymous with our city's culture. On behalf of our organization, I am thrilled to welcome Amazon and Prime Video to the Sounders family," he said.
Sounders FC's first match following the MLS is Back Tournament is on Aug. 23 against the Portland Timbers at Providence Park, and the Prime Video deal kicks off Aug. 26 with their matchup at the LA Galaxy.
"Sounders FC is a fundamental part of our culture here in the Pacific Northwest, and as a club they have always been at the forefront of innovation in professional sports," said Marie Donoghue, Amazon vice president of global sports video. "We share this common vision for innovation at Prime Video, and are committed to delighting fans and enhancing the value of a Prime membership through sports, and we believe this deal accomplishes just that."
Sounders FC is the first team that will have club-specific content available via a dedicated team page on Prime Video, which will include live and archived regional matches, highlights, player interviews and press conferences.
Amazon has steadily grown its sports footprint over the past few years.
In 2018, the company made a bid to buy 22 Disney-owned regional sports networks, and eventually became a part-owner of the YES Network, the New York Yankees' RSN.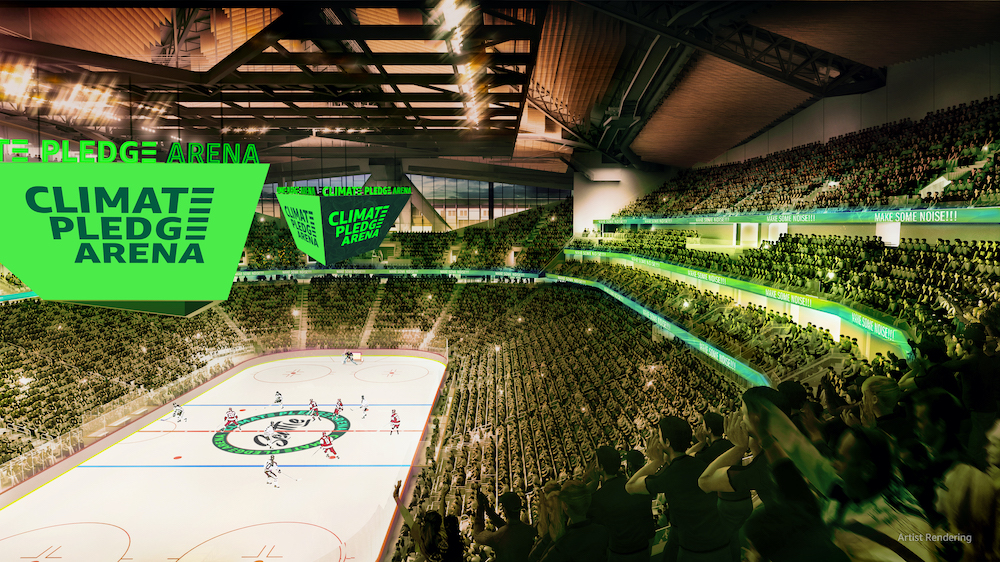 In March, before the MLB season was postponed, the company announced that Prime members living in New York, Connecticut, northeast Pennsylvania and north and central New Jersey would be able to stream 21 Yankees games. 
Those streams were set to feature X-Ray, an exclusive Prime Video technology that provides in-game stats and real-time play-by-play information — but with the shortened season, YES opted to keep all games for its own channel.
"We'll evaluate our plans at the conclusion of this season," an Amazon spokesman said of the YES deal. "However, as a minority owner, Amazon has a long-term investment in YES Network."
Amazon also has a deal with the NFL to stream "Thursday Night Football," carries Premier League matches in the U.K., and secured exclusive German rights to a 16-game package of Champions League matches.
Further, Amazon-owned live streaming platform Twitch launched a sports vertical in July that will be home to the NBA, NHL, NWSL, and UFC content already on the platform. European soccer teams Arsenal, Real Madrid, Juventus, and Paris Saint-Germain will also join with their own streams and channels.
The platform is also launching its own "twitchsports" channel that will highlight broadcasts and content on the platform.