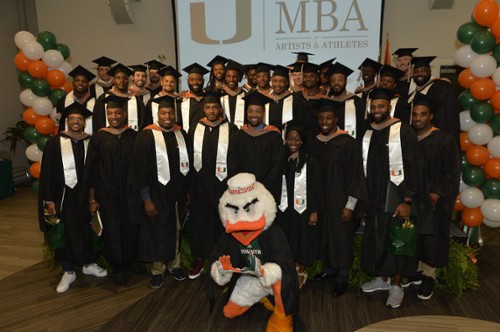 Although Alex Rodriguez never set foot on the University of Miami's campus as a student, he continues to make his presence felt through his charitable donations to the university.
His latest gift of $500,000 will establish the Graduate Entrepreneurship and Innovation Endowed Fund to support new co-curricular programs for participants in the Miami Executive MBA for Artists and Athletes program and other MBA students.
Want more great content like this? Be sure to subscribe to our newsletter!
In a release put out by the university, Rodriguez expressed his desire to help fuel the next generation of entrepreneurs.
"As an athlete and an entrepreneur, I am thrilled to help the School of Business create unique initiatives around innovation and entrepreneurship, particularly in the Executive MBA program for artists and athletes," said Rodriguez. "It's my hope that these initiatives will encourage athletes and others to explore their own entrepreneurial path outside what they are exposed to in the classroom."
Incredible day @univmiami. Thank you to everyone who showed up in support. pic.twitter.com/ftnqfZOiAl

— Alex Rodriguez (@AROD) February 18, 2017
In 2016, Miami's Executive MBA for Artists and Athletes saw more than 30 current and former NFL players graduate in the inaugural class of the program.
The 18-month program consists of six 2-week residency modules at the School's main campus in Miami, as well as online distance learning in three 7-week modules.
With the flexibility of the program, athletes are able to learn both during and after their seasons.
Rodriguez, whose namesake adorns the university's baseball park, will see a courtyard in the School of Business named in his honor.
His gift will go towards funding enrichment workshops in areas such as entrepreneurship and negotiation as well as helping participants with forming their own businesses.
"The School of Business is committed to continuous innovation to ensure that our MBA and other programs are consistently relevant in the ever-changing business landscape," said Anuj Mehrotra, interim dean of the University of Miami School of Business Administration. "As such, we are extremely grateful for this gift, which will enable us to provide our students with even greater opportunities to gain the skills they need to start, work in and manage innovative organizations no matter how the world changes around them."
You can learn more about the program by clicking here: Miami Executive MBA for Artists and Athletes