Executive Summary
Earlier this year, the NFL signed Diageo (OTCMKTS: DGEAF) as its first-ever official spirit's sponsor. The partnership is a multi-year sponsorship deal and is uniquely structured with the NFL fan in mind. The deal will provide opportunities for "on-site activation and engagement with adult fans, as well as broadcast, digital, and social content from NFL Kickoff through the Super Bowl," according to a press release from Diageo.
As the NFL introduces its first spirit sponsor, we highlight some of the key trends that are impacting the league's new name sponsor. The pandemic illuminated a marked shift in consumer behaviors that were already being observed overseas within the beverage industry. Younger generations have slowly begun to "abandon the bottle" as non-alcoholic and functional beverages have increased in popularity. In this report, we highlight some of the key trends and data related to shifting consumer perspectives in the beverage industry and the potential impact on sponsorship and partnership opportunities.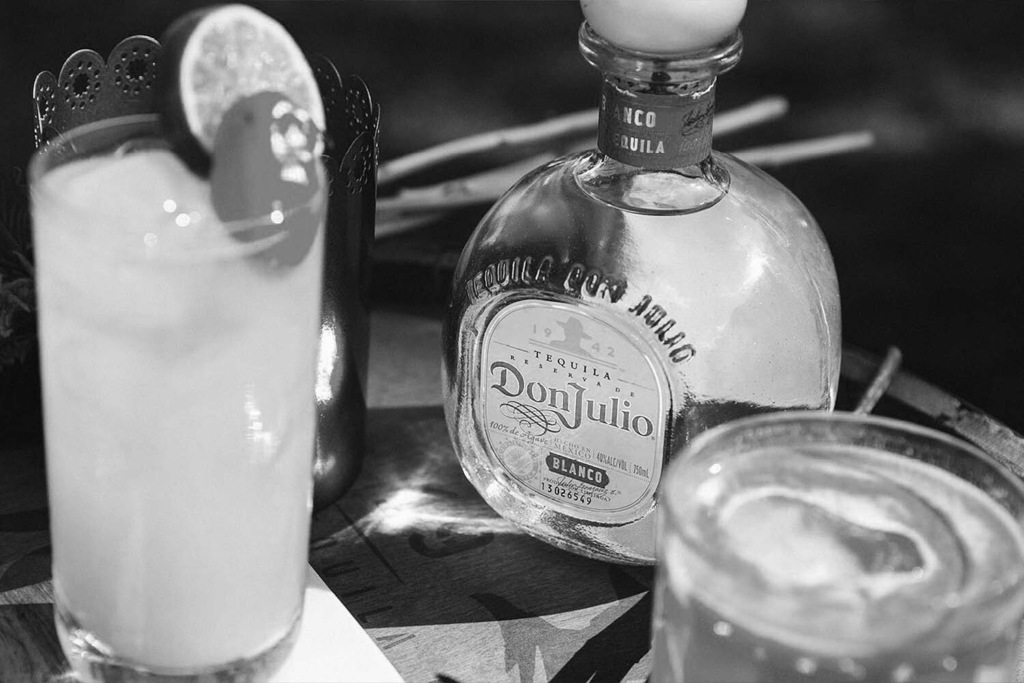 The Low and No Alcohol Trend
The low or no alcohol movement was brought to the forefront when a London-based intelligence company, ISWR, published its study on beer, wine, spirits, and ready-to-drink (RTD) products that contain little or no alcohol.
The initial study, which was published in January of 2021, indicated that consumption of these products is expected to increase 31% by 2024 across 10 markets: Australia, Brazil, Canada, France, Germany, Japan, South Africa, Spain, the UK, and the U.S. Most intriguing of all, the countries listed above collectively make up 75% of the consumption of low to no alcoholic beverages.
The data from this report shows a secular trend that has been underway and growing in Europe and Australia particularly. The United States lags in the low / no alcohol trend, but there are signs that the shift to more "functional" drinks is underway. We have extracted some of the more pertinent data and trends within the market to help paint a clearer picture of the potential ramifications.
A few key figures from the original study (plus additional information from an IRI study):
Observations:
Germany is the largest and most developed market for no- and low-alcohol beer. In the country, those products make up 11.8% of the total beer category which is estimated at $8.9 billion for 2021.
Spain has the next most developed near-beer market, with no- and low-alcohol beers making up 10.6% of the total beer category.
In the U.S., no- and low-alcohol beverages have lagged Europe. Although suppliers have yet to fully penetrate the on-premises channel and sales of all no- and low-alcohol beverages, the category still grew more than 30% year-over-year in 2020.
Non-alcoholic beer in the U.S. still lags many European countries on a market share basis. Sales of no- and low-alcohol beers made up just 1.9% of the total beer category in America in 2020.
But that's beginning to change. The IWSR expects sales of nonalcoholic beer to grow at a compound annual growth rate of 9.7% in the U.S. through 2024.
Within the nonalcoholic beer segment specifically, IWSR reported that in the U.S, the volume of sales grew 34.8% and reached $1.7 billion by the end of the year 2020.
According to IRI, off-premises volume sales of nonalcoholic beer in the U.S. grew 28% and reached $188 million in 2020.
Millennial consumers who currently comprise the largest segment (42%) of no- and low-alcohol beer drinkers in America.
64% of consumers prefer to drink no- and low-alcohol products "when relaxing at home."
From the data provided in the IRI and ISWR studies, respectively, we can extract two macro trends. First, the United States has lagged major European countries when it comes to low- and non-alcoholic beverage consumption, but the adoption curve seems to be accelerating. Second, A large proportion of the growth within the United States seems to be driven by the millennial consumer segment. Whether this means that individuals are settling down with families or there is a genuine shift towards more healthy consumption patterns is still unclear. However, what is clear is that younger generations are drinking less than previous generations, with data showing that millennials represent 42% of sales in the U.S. It is important to note that Gen Z'ers are drinking 20% per capita less than millennials currently are Non-alcoholic beverages, functional drinks, and drink substitutes will be incredibly important properties for larger beverage companies going forward and present an opportunity for incumbents to define new verticals within the beverage market.
Current Initiatives in No and Low Alcohol Beverages
Larger industry players have already latched onto the trend. Of note is Heineken. The Dutch brewing company firmly planted its flag in the space just two years ago.
Heineken has invested heavily in its Heineken 0.0 (their branded non-alcoholic beer). The company reported a $50 million marketing push when launching the brand in 2019, and the effort has paid dividends. Heineken 0.0 has swiftly become the nation's top-selling, nonalcoholic beer, with more than $54 million in sales in 2020 compared to $37 million in sales in 2020 for the previous top performer O'Doul's.
Another company in the mix is Diageo, the NFL's newest (and first-ever official spirits sponsor), which has thrown its hat in the ring. In October 2020, Diageo unveiled an alcohol-free Guinness stout, made at Guinness' St James Gate brewery in Dublin, that comes in at 0.0% ABV and contains 16 calories per 100ml. That means a full 440ml can contain just over 70 calories
Boston Beer Company just launched its "Just the Haze" nonalcoholic IPA, and Heineken-owned Lagunitas Brewing has begun expanding the availability of its 80-calorie IPNA to retailers nationwide. At the same time, Dogfish Head's Lemon Quest is also hitting the market, and Brooklyn Brewery just released its second nonalcoholic SKU under the "Special Effects" label. All these forays into the healthy for you and no-alcohol space have been driven by observations in the European and other overseas markets. Companies are confident that there will be a change in the behavior pattern of younger consumers.
From a DTC perspective, there are also companies making an entrance into the market. Athletic Brewing, which has raised $17.5 million from big-name backers like Lance Armstrong, J.J. Watt, Darren Rovell, and Blake Mycoskie (Former CEO and Founder of Toms), among others. According to founder Bill Shufelt, sales of Athletic's nonalcoholic beer grew 500% in 2020, and revenue could reach $45 million in 2021 if the trend from the pandemic continues.
While these companies have invested capital in the space, the market is nowhere near mature. According to data from the National Beer Wholesaler Association, the size of the beer industry in the United States reached $100 billion in 2020. This dwarfs the non-alcoholic beer market, which was $188 million in 2020. Signal? Significant runway for growth.
Non-Alcoholic Spirits
The beer industry is not the only one that has taken on the no-alcohol moniker. While brands such as Seedlip may have led the early charge on the non-alcoholic distilled 'spirit' market (the company produces non-alcoholic and sugar-free spirits), the past 18 months have seen more traditional alcoholic distilleries enter the game.
Gordon's launched its own juniper-led, alcohol-free drink which is made with the same botanicals as its London Dry Gin. These botanicals are individually immersed in water, heated and then distilled before being blended to capture the essence of Gordon's in a delicious alcohol-free alternative," said Anita Robinson, marketing director at Diageo GB.
Of the drinks in the category, spirits currently make up the lowest market share. Low-and-no 'spirits currently account for 0.6% of the low-and-no market and grew volume sales by 32.7% in 2020. This, however, could change as Diageo (the 5th largest global distiller by market cap) purchased Seedlip in 2019 for an undisclosed amount. The company is clearly making a push across its various verticals to integrate better for you drinks. While the investment in Seedlip was the first in the category for Diageo, other players in the market have invested in the space as well. Anheuser Busch invested in Joint Venture (Tilray), a CBD-infused drink company, in late 2018, while Constellation Brands bought Premium Press Seltzers (low alcohol healthy for you seltzers) in late 2018.
The Wellness Drinks Market
A flurry of health-conscious drink entrepreneurs are capitalizing on our urge to reduce alcohol consumption and live healthier lives. In just the last year, the category of "functional sodas" (defined as drinks that provide a specific health benefit) grew 465% year-over-year as of March of 2021, according to SPINS (wellness-focused data research company).
Larger beverage companies such as Coca-Cola and Pepsi have been deeply tied in the obesity narrative causing consumers to become wary of their products. As the population becomes more educated on the consequences of consuming high amounts of sugar there has been a gradual shift towards alternatives. With that being said, large beverage companies have begun to integrate their product offerings to include more "functional" and "healthy-for-you" options.
Coca-Cola has launched various non-soda extensions of its brand with themes including zero-sugar options, Energy, and With Coffee.
Also, in 2019, the company invested $20M in Health-Ade Kombucha.
PepsiCo is also getting in on the strategy. Bubbly bounce is its most popular "functional" beverage and was introduced in early 2021. The product is caffeinated sparkling water without its usual sweeteners. The company also acquired beverage carbonation system company Sodastream International.
Recently, the private markets have also seen funding for these types of functional beverages. Ugly Drinks – a flavored sparkling water company – raised $5.5 million on the back of a year where it saw 500% year-over-year growth. Q Mixers, a U.S.-based producer of healthy beverages designed to offer refreshing drinks, raised $15.0 million in January of 2021. Lastly,
Oakland-based Olipop, a Fizzy tonic drink company, reported a 900% sales uptick and raised $13.0 million in January of 2020.
As the largest beverage companies play an outsized role in many of the major U.S. sponsorship and partnership ecosystems, it is important to understand these companies' trends. Healthy for you beverages fall within the ever-burgeoning Lifestyle of Health and Sustainability ("LOHAS"), which has raised nearly $60 billion in capital to date in 2021. Accelerated trends in the category are being observed, and further adoption of these healthy brands by athletes and leagues alike can and should be expected.
Convergence of Two Trends
Low- and no-alcohol beverages, along with better-for-you drinks, have a proven track record in European markets and are beginning to be adopted more widely in the U.S. Many of the largest distilleries operate in overseas markets and have pushed these products through their channels as they begin to replace some of the market shares of traditional beer and spirits. On the flip side, big beverage companies have responded to extensive (and still increasing) concerns about their current product offerings. This convergence of two secular trends will and has led to: increased M&A activity, new startups, and further consumer behavior changes.
As we move forward and these trends accelerate, the market will become increasingly crowded. Customers will be inundated with choices, and brands will have to distinguish themselves from the various incumbents. From a non-alcoholic beverage standpoint, brands such as Athletic Brewing have captured a particular fitness niche, resulting in an estimated revenue of $23 million in 2021 for the 3-year-old company. Capturing these various niches will be imperative for any company looking to continue this accelerated growth trend.