Air West is an open gym you've never heard of, filled with stars we have all heard of.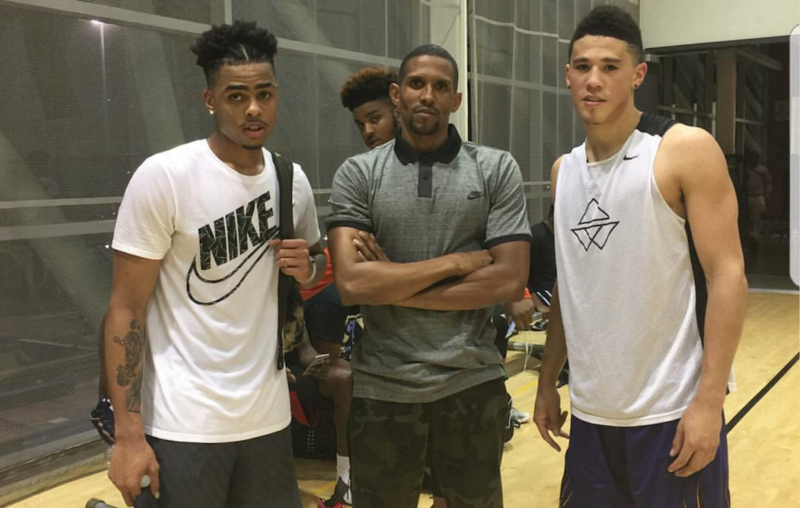 Basketball is a global sport. FIBA estimates that more than 450 million people play basketball worldwide, ranging from licensed players to amateurs.
Amongst all of the hype and attention of being a high-level basketball player, current and upcoming stars have found a way to sharpen their games during the off-season away from the cameras and the lights.
However, there has been what I would call the best hidden secret for players of all levels happening in Los Angeles over the past five years.
The open gym style creation started by Keion Kindred and Chris Young called 'Air West' has taken a vision of its own.
"We wanted to create something unique, a place where pro players could play during the off-season. Competitive atmosphere and safe place for guys to work on their game against quality hoopers, but exclusive enough to make it special. Then we pitched the idea to Nike and now we have Air West."
---
For years, LA has been a hotspot for some of the top talent in the nation and this is no doubt that is what Air West is all about.
"It was a natural realization after my playing days were over to find a way to continue to make the LA basketball scene special. I remember hearing about the great UCLA runs when Magic Johnson was playing. There is so much talent in the LA area and surrounding cities that I felt it was a need."
From a business perspective, it is great as it is an invite-only event at an undisclosed location. Allowing for the NBA guys to be themselves, and give the up-and-coming basketball players to get in live action against some of the best in the world with no worry of seeing highlights or mistakes on social media the next day.
One of the most talked about things around NBA circles now is doing it "For the Culture," and that is what Air West has accomplished and continuing to accomplish out west, according to Kindred and Young.
"I believe Air West can create a change in the basketball community, globally. We want to eventually branch out to other cities and create an Air West everywhere. Giving guys similar opportunities like what we provide here in Los Angeles. The goal is to continue to get younger and build the future basketball players through Air West."
"Preparing them for the next level and giving them the chance to play against guys they look up to and want to become and eventually surpass. An example of this was when Stanley Johnson was a senior in high school heading to Arizona in the fall. He comes down to Air West in the summer and gets to go head-to-head against James Harden and DeMar DeRozan, who showed up that night."
DeRozan and Harden are only a couple of the long list of NBA stars that have taken up the invite to ball at Air West over the years. Here are a few more.
"Brandon Jennings, Dorell Wright, Devin Booker, Jahlil Okafor, JR Smith, Jordan Clarkson, D'Angelo Russell, Victor Oladipo, Kenneth Faried, Stanley Johnson, Bobby Brown, Trevor Ariza, Pooh Jeter, David Lee, Jordan Hamilton, Metta World Peace, Orlando Johnson, Casper Ware, Austin Days, Louis Amundson, Hollis Thompson, Spencer Dinwiddle, Norman Powell, Anthony Brown, Jonathan Gibson and many more. We've even had Kevin Durant and Paul George come down to our gym."
The preparation that these young guys get on and off the court through being with pros is a plus and Kindred and Young gave their thoughts on the bonuses of that.
"The bonus, in my eyes, is for those young guys to see that these NBA players are human. They miss shots, they turn the ball over, they are still and always learning every time they take the floor. Also for those young guys to see how pros act and their approach to the game, the reason why they can make 10 shots in a row, able to Euro step around defenders and make it look so easy. That's priceless in my eyes. Being able to play with or against the guys you someday want to be like. To see, touch, listen and be around them in the gym where at the end of the day we are all just basketball players regardless of age, income, skin color or race."
---
Front Office Sports is a leading multi-platform publication and industry resource that covers the intersection of business and sports.
Want to learn more, or have a story featured about you or your organization? Contact us today.
If you liked this, click the???? below so other people will see this here on Medium.