Deal comes months after the two sides first went to court.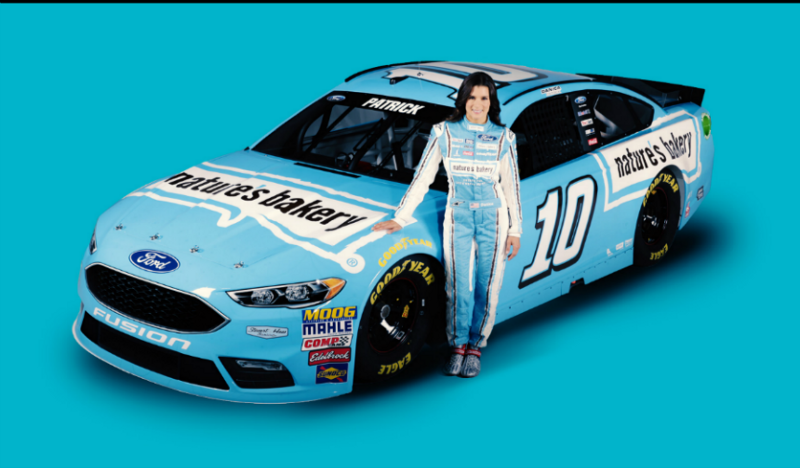 Sometimes, reconciliation is the best course of action. Nature's Bakery and Stewart-Haas Racing would probably agree. You might recall the saga that took place between the two entities prior to the 2017 NASCAR season that ended with Nature's Bakery terminating its sponsorship of SHR driver Danica Patrick and Stewart-Haas suing for over $30 million.
Now, the two sides have put an end to their legal issues.
No, it's not your typical 'settled outside of court' agreement. The two sides recently announced a new agreement for the 2017 Monster Energy NASCAR Cup Series season.
https://frontofficesports.com/when-it-comes-to-social-media-dale-earnhardt-jr-is-one-of-the-best-d67a8803fa38
Nature's Bakery will now sponsor both Patrick's №10 Ford and the №14 machine, driven by Clint Bowyer. The company will sponsor a total of four races between the two drivers.
Back in February, the racing team said that Nature's Bakery was in breach of its contract and called the situation "unfortunate," as Stewart-Haas was prepared to deliver on the agreed upon contractual obligations.
The two sides went to court, but after the recent announcement, that tone changed as SHR President Brett Frood said, "It's gratifying to see a difficult situation get resolved in a professional manner that suits all parties. Together, we worked diligently to find an equitable solution to our collective challenges."
This is a huge declaration from a business perspective, particularly Bowyer's team. In a previous article on sponsorship, I noted that Stewart-Haas co-owner Gene Haas was still searching for sponsorship for Bowyer's team for a significant number of races in 2017. To ensure something was on the hood of the №14, Haas often used his own funding and promoted his company, Haas Automotive.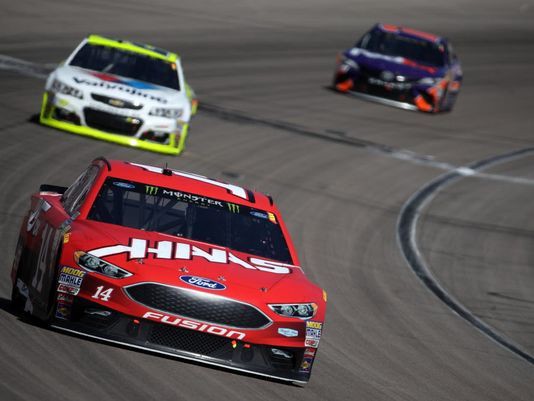 Bowyer, has shown significant improvement in his first season with Stewart-Haas. His average starting position has improved from 30.7 in 2016 to 13.2 this season. What's more important is that he has already recorded more top 10 finishes in 2017 — (5) through 12 races than all of last season (3).
Additionally, he finished in the top five at Fontana, where he ran third, and came home second at Bristol in the spring. That's something he failed to do in 36 events last year.
Bowyer's consistency should help him add sponsors throughout 2017. If he finds a way into victory lane, that will pay huge dividends not only for the remainder of the current season, but also 2018 and beyond.
https://frontofficesports.com/when-it-comes-to-social-media-dale-earnhardt-jr-is-one-of-the-best-d67a8803fa38
Nature's Bakery has already seen enough out of Bowyer to sponsor him for select 2017 events, but time will tell if they return (or sponsor more races) in 2018. One thing is for certain: Bowyer's 2016 and 2017 campaigns have been vastly different.
Patrick has benefitted from the fact that Aspen Dental upped its sponsorship to double-digit races. Now, she seemingly gets the best of both worlds with Nature's Bakery returning.
While the reconciliation won't cure all the sponsorship issues for Patrick and Bowyer, it will certainly help.
What are your thoughts about the announcement between Nature's Bakery and Stewart-Haas? Tweet me @Kraig_Doremus with your thoughts and comments on the whole situation.
---
Front Office Sports is a leading multi-platform publication and industry resource that covers the intersection of business and sports.
Want to learn more, or have a story featured about you or your organization? Contact us today.
If you liked this, click the???? below so other people will see this here on Medium.