The American Flag Football League Announced Plans for 2018 with an Open Registration and Former Pros.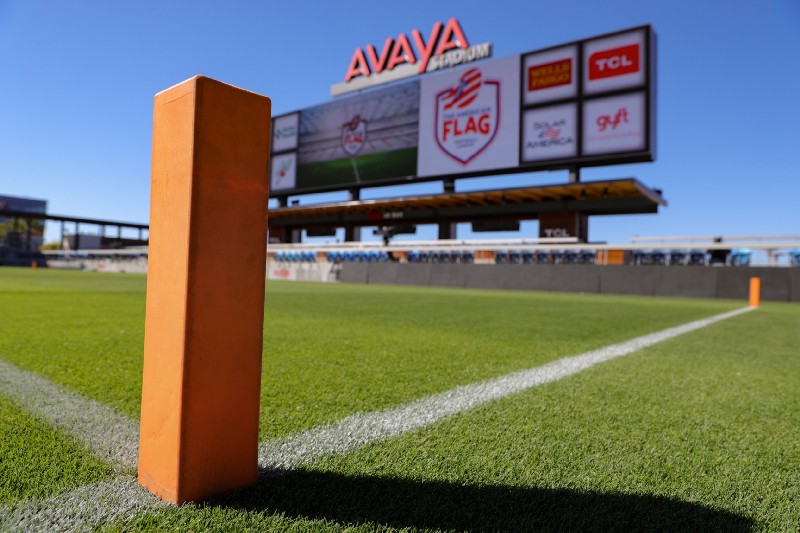 What if you mixed one part sports league with one part an American Idol-style audition and potentially capped it with the ability to compete on the same playing field with well-known professional athletes?
Well, that's where the American Flag Football League (@ProFlagAFFL) is looking to mix things up in the coming year.
The new league is set to debut this upcoming March, and it features an open casting call to build teams to compete to win cash prizes in a knockout style tournament.
The team that emerges victorious will play a team of professional football players and athletes for a title and $1,000,000 in prize money. In demonstrating the concept this past summer, well known stars like Michael Vick, Terrell Owens, and Chad Johnson took part in action broadcast on YouTube.
However, this is just the start for the league and it's goals as we found out in speaking with AFFL Founder Jeff Lewis as they formally release their plans.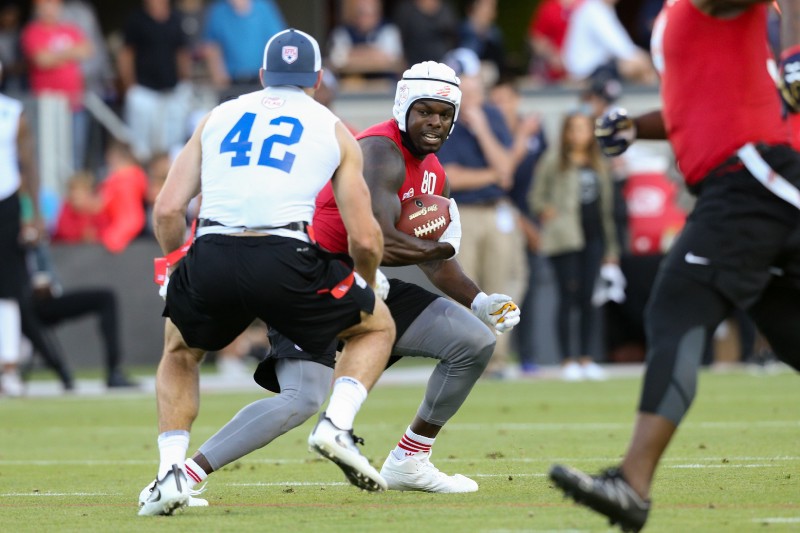 THE PLAN
The AFFL will debut next March with the 2018 US Open of Football tournament. The league has secured several big names as advisors and invested heavily in technology.
The key to the start of the league, is a massive open casting call for teams and talent that will source what is being called the America's Bracket for the US Open of Football.
Here's a look inside the numbers of the America's Bracket:
1,024 Teams in the Preliminary Stage at 5 Regional Locations (4 Brackets)
256 Teams advance to Regional Qualifiers in Tulsa, OK
12 Players per Team
7-on-7 Flag Football
Registration for teams will be on a first-come, first-serve basis and will close on March 1st. The fee for teams will be set at $99 with an additional $99 per player for a maximum team cost of $792. Should a team win their first two games to advance to the Regional Qualifiers in Tulsa, they will have already won the entirety of their money back.
The locations for the Preliminary Stage were strategically chosen to both optimize prime areas of football interest and travel opportunities for those looking to participate.
The four regions for the Preliminary Stage of the America's Bracket include:
Texas (March 23–26): Round Rock Multipurpose Complex in Round Rock, TX (Austin area)
West (March 31-April 1): Kino Sports Complex in Tucson, AZ and (April 7–8): Orange County Great Park in Irvine, CA
Florida (April 13–15): Premier Sports Complex in Lakewood Ranch, FL (Sarasota area)
East (April 27–29): River City Sportsplex in Midlothian, VA (Richmond area)
Of particular note is that players on teams that are eliminated during the Preliminary Stage are eligible to join teams that have not been eliminated. In effect, there will be early talent scouting to strengthen entries for the next round of competition, so more is at stake than simply advancing on this count and another we'll discuss later on.
Following the Preliminary Stage, 256 teams will advance to the Mohawk Sports Complex in Tulsa, Oklahoma for competition among Regional Qualifiers.
Additional locations will be announced for subsequent rounds to determine the America's Champion and the prize of $50,000 to the winning team.
But that team won't be done, yet.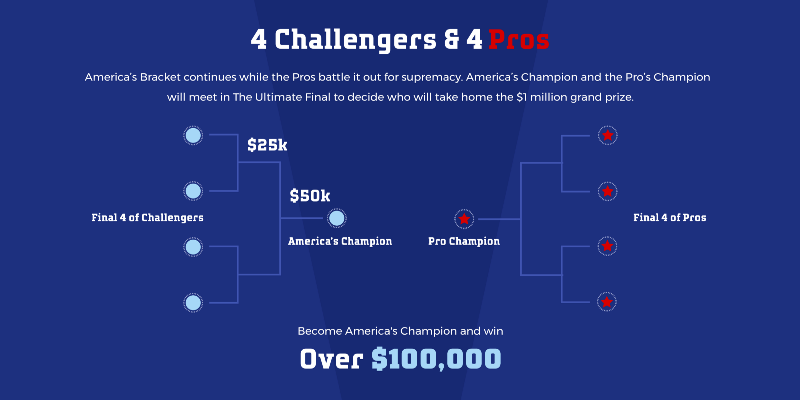 An additional bracket will be participating, and their winner will face off against the America's Champion in the Ultimate Final to conclude the US Open of Football.
In addition to the America's Bracket competitors, a Pros' Bracket will be commissioned of four separate teams of professional athletes. The winner of those teams, the Pros' Champion, will face off against the America's Champion in the Ultimate Final.
Three of the four Pros' Bracket team captains were recently announced, and they are household names. Former quarterback Michael Vick, former wide receiver Chad "Ochocinco" Johnson, and Hall of Fame former running back Marshall Faulk will captain teams with a professional athletes draft being held in early 2018 to fill rosters.
"Athletes" is the key as not just professional football players will be enlisted. Former NBA Slam Dunk champion Nate Robinson will take part in the Pros' competition, and in the launch game, a lacrosse star, Max Seibald, made waves with a standout defensive performance.
After winning the Ultimate Final, the victorious team will take on a team of professional athletes for a title and a prize of $1,000,000.
The AFFL has positioned itself with a number of well known advisory board members including former quarterback and television personality Trent Dilfer, who shared the following about his involvement with the league:
"I am thrilled to join the Advisory Board of the AFFL where I hope my experience can help the growth and development of the organization. I'm part of an incredible team that has the vision and the ability to make professional 7-on-7 flag football a huge success."
AFFL Founder Jeff Lewis was particularly pleased for what these standouts in their field bring to the table with various skill sets including an intimate understanding of 7-on-7 play and expertise in the world of media and where it is evolving.
Above all, the passion those on the Advisory Board bring to the effort was paramount to Lewis. In elaborating, he noted that to have guys with these credentials support this effort and say this is part of the future is a "big deal to us."
The AFFL will be announcing additional captains and locations in the coming months as well as broadcast and television information.
The final part of the plan is technology.
Lewis emphasized the importance of the AFFL making technology such a focus.
"The technology is intended to make the game move quickly, make officiating more correct with electronic flags and accurate placement of the ball. The referee doesn't always see each play."
The AFFL has developed a proprietary system for a play clock and go clock to speed up the game and assist officiating. They also continue to work on the evolution of technology in the flags that can indicate when they are removed and place distance in yardage.
With 768 games taking place over five locations in the Preliminary Stage, the league is going to create an incredible amount of data to improve technology, game play, and better understand peak performance.
Some of those learnings have already taken place.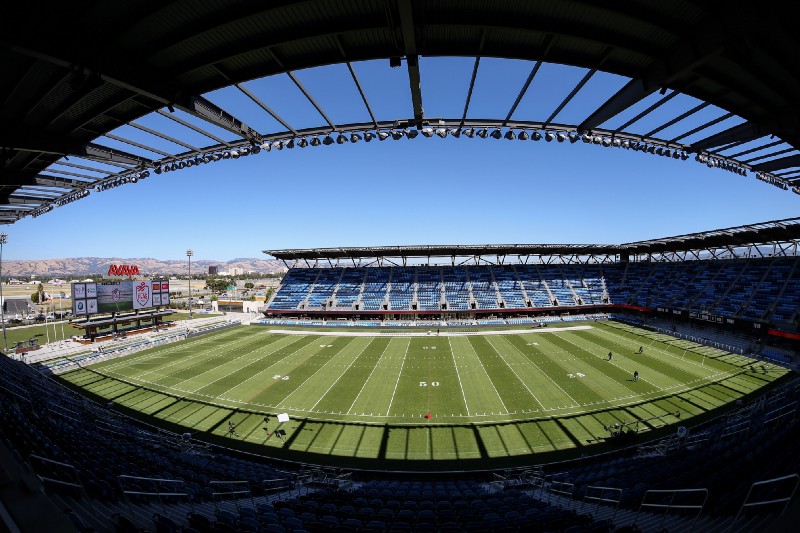 LESSONS LEARNED
Scheduling a launch game in San Jose, California this past June has proven beneficial in many respects for the league.
While valuable to have former pros participating in the event, even greater value was derived from the practice held shortly before.
The AFFL's Jeff Lewis shared with us one of the specifics that the league fine-tuned from game action.
Removing eligibility for the center as a receiver was a change that came from action in the practice in San Jose. To Lewis, it was important to be real to football as much as possible in the design of the game.
In conventional 11-on-11 tackle football rules, you have five down lineman on the offensive side which leaves five eligible receivers (minus the quarterback).
The initial design for 7-on-7 professional flag football set loose six receivers on seven defenders which threw off the balance of the game, the spacing, and the overall rhythm.
By pulling an eligible receiver, defenses were better able to utilize both rushing of the quarterback and blitz schemes and create greater balance.
The objective is also to avoid both incredibly high scoring or low scoring games.
Lewis shared that the league would not be opposed to more fine tuning of rules before the end of the tournament and closed with stating that scores matter and whole games matter in football. That, too, is the intent in professional flag football.
"If it's not broke, don't fix it. Football doesn't waste fans' time. If you pay attention, you get rewarded. Most sports spend time watching action that doesn't mean much."
"When did the Odell Beckham, Jr. catch happen?" Lewis asked. His point was that Beckham's iconic one-handed catch on a Sunday Night game took place in the first half — not in the final seconds of game action.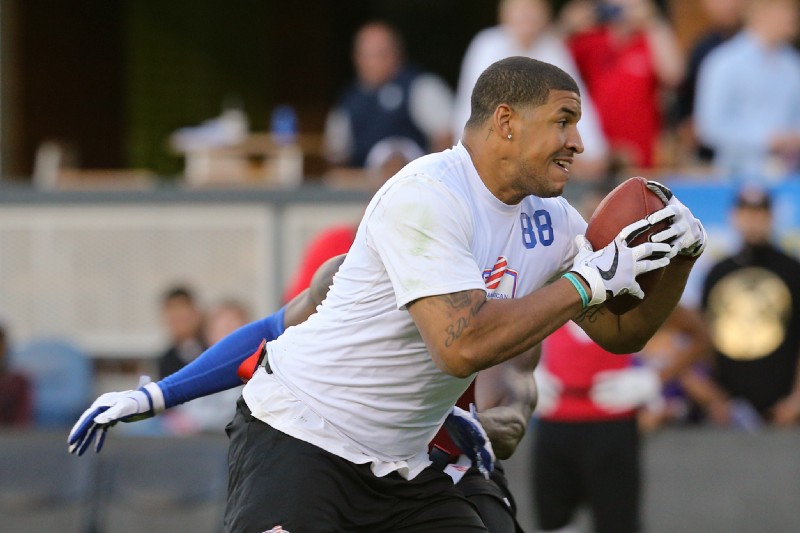 THE STRATEGY
While strategy has gone into game play and technology as noted previously, additional strategic intent has gone into the design of the league and its competition.
Jeff Lewis remarked that this is the first ever event of its kind — "something that's never happened before" as a mega-combine for aspiring athletes.
He noted that Bill Parcells once said that the best way to see who can play at a certain level of competition is to see who can produce at that level of competition.
This is where the future of the AFFL begins to unfold…
Lewis' design is to determine, based on production in actual competition, how many players exist to stock a set number of teams to carry forward in the AFFL after the US Open.
A special wrinkle for every athlete who competes is that they will receive statistics for their individual play and get evaluated for future play to this end. Not just for whether another team wants to take them on, they have a chance to put themselves on the map for team opportunities as the league goes forward.
One concept that really sparked Lewis' interest was the model of English soccer as a grassroots game that involves relegation and promotion of teams in a league.
He looked, too, at the FA Cup that is open for anyone to compete in English soccer as inspiration for future competition.
"Over time, we'll start to move toward people who play this game (flag football)." Some will have tackle backgrounds, some not.
He looks forward to production becoming the arbiter of success versus numbers and measurables. "It will be fun and exciting for us to all see how these characters emerge in terms of drawing fan interest and production."
Lewis believes much will be learned from the US Open about what an ideal professional flag football team should look like. With a former NBA pro in Nate Robinson competing, perhaps a lineup of those who are relatively shorter in height is more effective or perhaps the opposite. Maybe it's other factors that can't be measured?
"The bottom line is that it is going to be competitive, great, and interesting to watch!"
https://www.instagram.com/p/BYgcE8slDcC/
The strategy expands out to the fan with the game design allowing fans to question decisions, choices, and overall team strategy.
Finally, one very intentional aspect of the design is in the number of players on rosters.
You may recall that teams are set to consist of 12 players for 7-on-7 football. By it's very nature, that means that at least one player must play on both sides of the ball.
Jeff Lewis shared that this was an intentional choice as they saw from the launch game the excitement of creating rivalries between the best players to lift the sport similar to what was possible between Magic versus Bird.
In the launch game, former NFL defensive back Kerry Rhoades played both receiver and defense — with the same going for former Giants wide receiver Steve Smith.
Before that in the practice game, Chad Johnson and Terrell Owens guarded each other and had a blast. The league will be releasing video of the practice game soon.
Noting that flag football doesn't have the physical toll of tackle football, Lewis wanted to keep the best athletes on the field as much as possible
That ties back to the intent of having game action that could reward the fan at any point.
---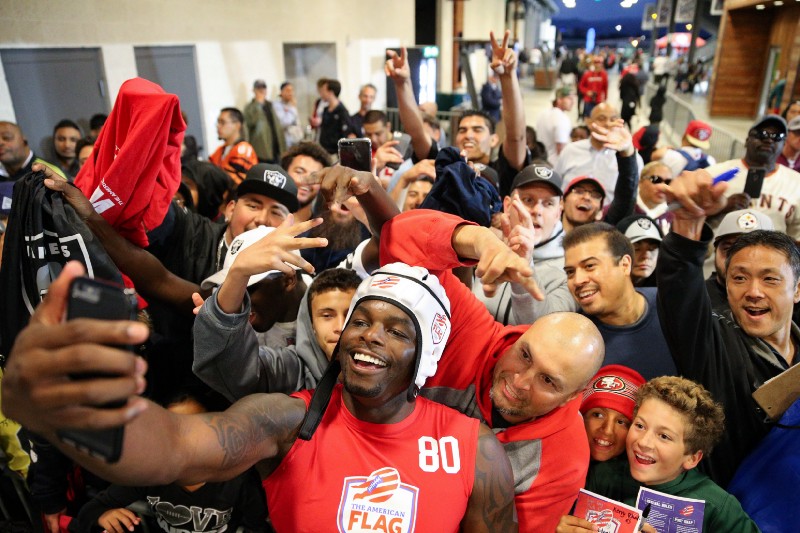 So, how does the fan become a part of the action?
With games taking place from coast-to-coast this Spring, fans are able to attend for free in the Preliminary Stage to take in the action first-hand. No ticketing will take place until the round of sixteen.
Fans will be encouraged to walk around and see the quality of the game.
The AFFL is looking forward to encouraging a lot of user-generated content on social media as new stars of the game begin to emerge from the action as well.
With so much strategic design and intent put into the league around rules, talent, and especially technology that could impact other leagues, the AFFL has a potential to make its mark early on the sports landscape.
Where it goes from there? That story has yet to be written.
---
Front Office Sports is a leading multi-platform publication and industry resource that covers the intersection of business and sports.
Want to learn more, or have a story featured about you or your organization? Contact us today.