We appreciate the Belk Bowl's time and wish it well on its never ending quest to be BFFs with every football fan on the planet.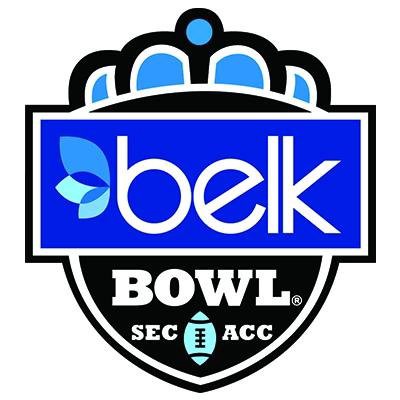 For the first time in FOS history, we had the opportunity to conduct a brief interview with a college football bowl game. The Belk Bowl, hosted by the city of Charlotte, NC, has operated under its current name since 2011 and is played between a team from the ACC and a team from the SEC. 41 postseason bowl games are played over the course of the 2016 season, and there are several that express themselves in notable fun and creative ways via social media.
However, not all of these games are sentient and fewer still are the kind of game that you would want to sit next to on the couch and watch that particular game with (Feel free to take a second to process that sentence). Through our Q&A with the Belk Bowl, we found that it definitely falls into that category.
Q1: What's your favorite Belk Bowl memory to date?
"All Belk Bowl moments are our favorite. We sometimes like to curl up in front of a warm fire and remember every Belk Bowl. That is our happy place."
Q2: What's the biggest challenge to hosting a great bowl game?
"Providing enough food for the players to eat. Seriously, they eat A LOT."
Q3: College Football fans are an exceptionally passionate group. How do you cater to them in terms of online interaction and in person?
"It's a three step process. 1) we hit them with a meme 2) we secure the follow 3) we make them sign a super secret blood oath to be our best friend forever."
Q4: What's the most valuable lesson you've learned about the #smsports landscape?
"Always be positive. We are here for the fans and the game — not to be mean. Also don't overdo the GIFs."
Q5: How do you stay relevant on Twitter outside of bowl season and football season?
"We tweet about The CrossFit Games."
Q6: How would you describe your current relationship with the Russell Athletic Bowl?
"They won't answer our calls."
If you want to get further inside the mind of the Belk Bowl, (and get a free education in social interaction and brand voice) follow the bowl on Twitter where it occasionally conducts Q & A sessions with its followers. We appreciate the Belk Bowl's time and wish it well on its never ending quest to be BFFs with every football fan on the planet.
Joe Londergan is Master's of Sport Administration and Leadership candidate at Seattle University with sports marketing and operations experience at the high school, college, and professional levels. Joe graduated from the University of Louisville in 2014 majoring in communications with a minor in sport administration. Joe is an Ohio native with a passion for sports, business, and early 2000's R&B.