See how the social team is capturing the excitement unfolding on the court.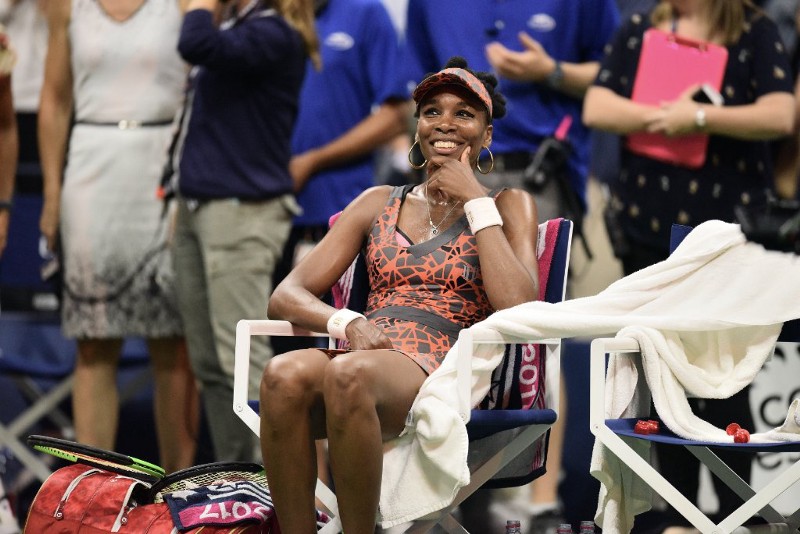 US Open tennis is here once again and it has brought some of the usual things we love about the event. That includes great matches that go well into the night, breathtaking shots of New York City, and celebrity sightings aplenty. Fortunately we're also seeing some great social media coverage that's inspiring loads of engagement from fans all over the world.
Because of this, I decided to delve a little deeper into the social presence of the US Open and I came away with three lessons that social media professionals throughout the sports world can use to their advantage.
---
Video. All the Video.
Since the start of the tournament on August 28th, the @usopen handle has posted about forty tweets per day with video in them. It's been a mix of highlight videos as well as behind the scenes content with some Periscope streams mixed in as well. One thing to learn from this is the difference in engagement the addition of video creates in most situations. Look at the two tweets embedded below.
Both posts are from the same match, but you'll notice that the tweet with video has nearly double the interactions.
Another impressive thing about the US Open's usage of video is how much access it is providing fans to the athletes. Not only that, it seems to be paying off. A broadcast of one of Petra Kvitova's practice sessions generated 22.9 thousand viewers. The lesson there is that fans want to see as much as they possibly can and there's usually a way to provide it. Practice sessions, interviews, press conferences, equipment tune ups etc. can all provide some relatively easy content that makes fans feel like they're getting to peek behind the curtain without having to leave their couch.
---
Embrace the past along with the present.
Ever since the first Throwback Thursday, we've known that callbacks to the history of an event or an organization can be a great source of content.
The US Open has been ready to go this year with vintage highlights from tournaments past. A big part of that has been in celebration of the 20th anniversary of Arthur Ashe Stadium where part of the event takes place.
https://www.instagram.com/p/BYrkZRdh9s3/?taken-by=usopen
Part of the reason I think it works well for an event like this is it evokes a certain combination of emotions in people. That combination is of nostalgia and pride. The pride comes from seeing how much this sport or team or event that they love has grown over time.
From a social media perspective, part of the reason throwback content like this works is the ease with which it can be produced. Most photos and videos are archived somewhere, so the added stress element of live production isn't there. It can be scheduled far in advance. Plus, with anniversaries being one of the most common inspirations for throwback content, it becomes incredibly easy to plan and add to a content calendar.
https://www.instagram.com/p/BYrYidFB1ou/?taken-by=usopen
---
Think before promoting a tweet.
I'm all for promoting tweets that contain highlights or big plays from a match. They're a great way to draw fans into a conversation, bring people over to your organization's page to check in on an event, or just get people to see more of your content. The US Open digital team has wisely taken advantage of this practice throughout the tournament.
But in the wake of the #smsports conversation this week, I found this tweet that made an excellent point about promoted tweets.
If part of your strategy is to promote posts throughout an event, take a second to make sure that your copy isn't misleading. This type of thing can turn people off very quickly.
For one, people who aren't following the event all that closely will click the link to your bio expecting to immediately see more content centered around the match that they just saw a highlight of, i.e. the thing that piqued their interest. When they don't find it immediately, the risk of them not engaging further goes up.
---
As a sports professional what lessons have you taken from this year's tournament? Is there another event where you look for inspiration? Let us know on Twitter @frntofficesport
---
This piece has been presented to you by SMU's Master of Science in Sport Management.
---
Front Office Sports is a leading multi-platform publication and industry resource that covers the intersection of business and sports.
Want to learn more, or have a story featured about you or your organization? Contact us today.