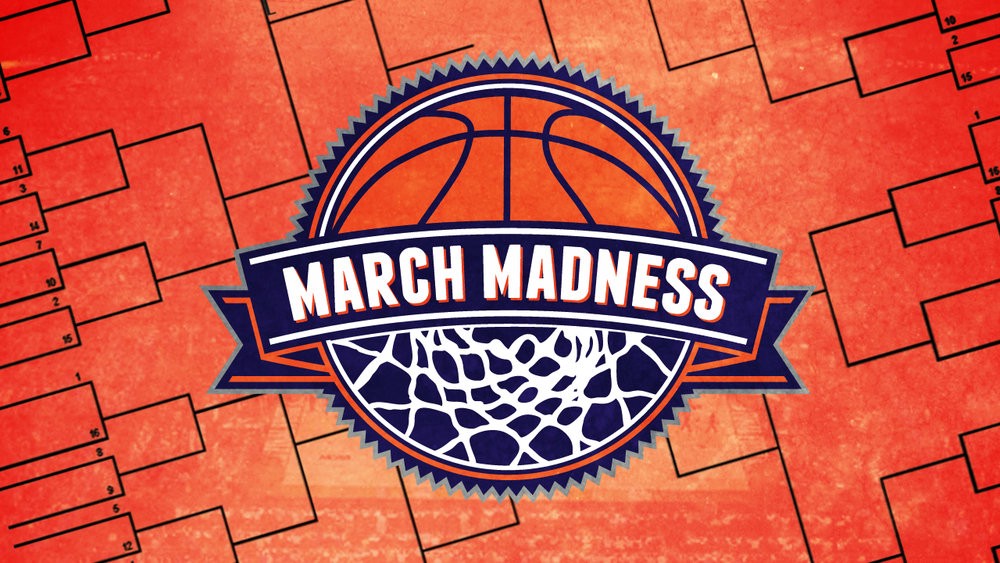 This week marks the beginning of the best month in basketball. The madness starts with conference championship tournaments kicking off on Monday and going through March 12th. As with any big sporting event, this provides sports marketing professionals the opportunity to tell the intriguing stories of the athletes and coaches giving their all on the court. Amidst all the triumphs and heartbreak that go along with the month of March, here are three particular storylines for the slate of conference tournaments that college sports marketers and creators should have a field day with.
Kelsey Plum, Oregon State, and the Pac-12
This past weekend, the Pac-12 saw some historical accomplishments from multiple women's programs within the conference. For starters, Washington senior Kelsey Plum became the all-time leading scorer in the history of division one women's basketball. Washington will be the number three seed in the conference tournament, with Oregon State locking up the number one seed for the third straight year. With a strong possibility of both teams meeting in the tournament final, it's sure to be an entertaining weekend in Seattle March 2nd to 5th.
Kelsey Plum is the new NCAA all-time leading scorer. pic.twitter.com/bh9gkVJhCl

— Washington Athletics (@UWAthletics) February 26, 2017
When Plum officially became the all-time leading scorer on Saturday, UW Athletics shared a graphic to celebrate the feat. That graphic was then individually shared by UW alumni and constituents from the sports world and beyond, each time with a unique congratulatory message. Capitalizing on that type of community feeling is a great way to maximize a brand's reach in addition to the support it shows for the athletes.
Want more great content like this? Be sure to subscribe to our newsletter!
With Oregon State, their Ideation team never fails to produce high-quality digital content. For a great example of this, check out their 360 Video from this past weekend when the Beavers clinched a share of their conference championship against Stanford. I'm personally looking forward to seeing even more of this as OSU prepares for what could be a second straight Final Four appearance.
Accounts To Follow:
Oregon State Women's Basketball
University of Washington Athletics
University of Washington Women's Basketball
Northwestern's Potential First Tournament Berth
Northwestern's men's program is the only Power 5 school to never make an appearance in the big dance. This year has a different feel to it, however. The Wildcats have twenty wins, one against a top ten team, with two regular season games to go before the Big Ten tournament begins on March 8th in Washington D.C. If the team can string together a couple more wins, their chances are great to make history.
Make no mistake. #B1GCats | #PoundTheRock pic.twitter.com/y8MRN1xDgd

— Northwestern Basketball (@NUMensBball) February 26, 2017
It's no secret Northwestern has a strong alumni network across sports and entertainment, with people like Darren Rovell, Seth Meyers, and Michael Wilbon to name a few.
In recent weeks, through social media and other outlets that feature those alumni, we've heard both the excitement and anxiety of NU fans surrounding this season.
Their alumni base is incredibly invested in what happens to the Wildcats this season, especially with Rovell. It's like getting the more eloquent inner monologue of the tortured fan in the form of a Twitter feed.
For that reason, I really think NU could benefit from something similar to what happened with Kelsey Plum at Washington: something like a graphic or series of graphics that are aesthetically consistent to let alumni and stakeholders distribute directly from their own accounts.
Accounts To Follow:
Ivy League's First Ever Conference Tournaments
This year, the Ivy League will host its first ever league tourneys at the legendary Palestra on the campus of the University of Pennslyvania in Philadelphia. Games will be played on March 11th and 12th. To mark this incredible first, for the oldest league in America, they have the opportunity to tell a very captivating story. They even had a solid hashtag for the season to build up to this event with #PathToThePalestra.
https://twitter.com/Ivy_Basketball/status/836268514596032517
The top four teams will receive invites to the tourney, and the winners will receive the league's NCAA tournament bid, as opposed to the bid going to the regular season champion like in years prior.
On the men's side, Princeton is favored to take the crown while the UPenn women are favored to win their tournament. Harvard can also make a splash as the two seed on the men's side and holding the only 20 win overall record as the three seed on the women's side. The bottom seeds have yet to be finalized, providing more opportunity for captivating content from the Ivy League.
Accounts To Follow:
What did we miss? What college basketball storylines have you wondering how sport marketers will capitalize? Let us know in the comments or on Twitter and Facebook.