In the final installment of the Front Office Sports Sunday newsletter, we ran an interview series with a diverse group of industry investors. There were many respondents – so many, in fact that, that we were only able to select a small portion (roughly 20%) of the total responses.
We have decided to unlock all the investor responses we gathered over the last month and provide access to our Insights members. The responses in this report are un-edited and inclusive of all responses we have collected to date. The questions asked (listed below) are intended to provide forward looking guidance on the sports and sports adjacent industries for 2022.
For more context on the deals, we have observed over the past 6 months, check out the Insights Deal Tracker.
The report covers topics ranging from NFTs, to sports betting, to women's sports, to blockchain gaming. In addition to the topics covered, the respondents represent vary types of capital allocators across the spectrum including:
Venture Capital
Private Equity
Exchange Traded Funds (ETFs)
Angel Investors
The respondents skewed heavily towards sports betting, NFTs, and media trends with the largest difference of opinion coming in the sports betting space. Our expert respondents are divided on whether there will be continued opportunities for growth in the space given the amount of saturation and legal barriers to entry.
On the NFT front, there seems to be a consensus among respondents that – regardless of application – there is going to be space for NFTs within the broader sports ecosystem. An additional point of consensus was blockchain gaming. Everywhere we look, we are seeing new ways for gamers across the spectrum adopting a play-to-earn model.
Lastly, a unique perspective that particularly stood out was the idea of growth in the youth sports sector. With the proliferation of NIL and increased opportunities for youth athletes to monetize earlier in their playing careers, there are clear opportunities for growth across the youth sports ecosystem.
The report covers these topics and more in depth. The order of questions reads as follows:
What trend in the sports industry that was widely adopted in 2021 will you carry through 2022 and beyond?
What trend are you most bullish on going into 2022?
What trend are you most bearish on for 2022?
What is a specific company, trend, market dynamic, that you believe is not receiving enough attention?
If you are interested in learning more from our group of investors, please reach out to me at liam@fos.comapny and I will set-up and introduction.
What trend do you think most underscored you and your firm's investing thesis in 2021?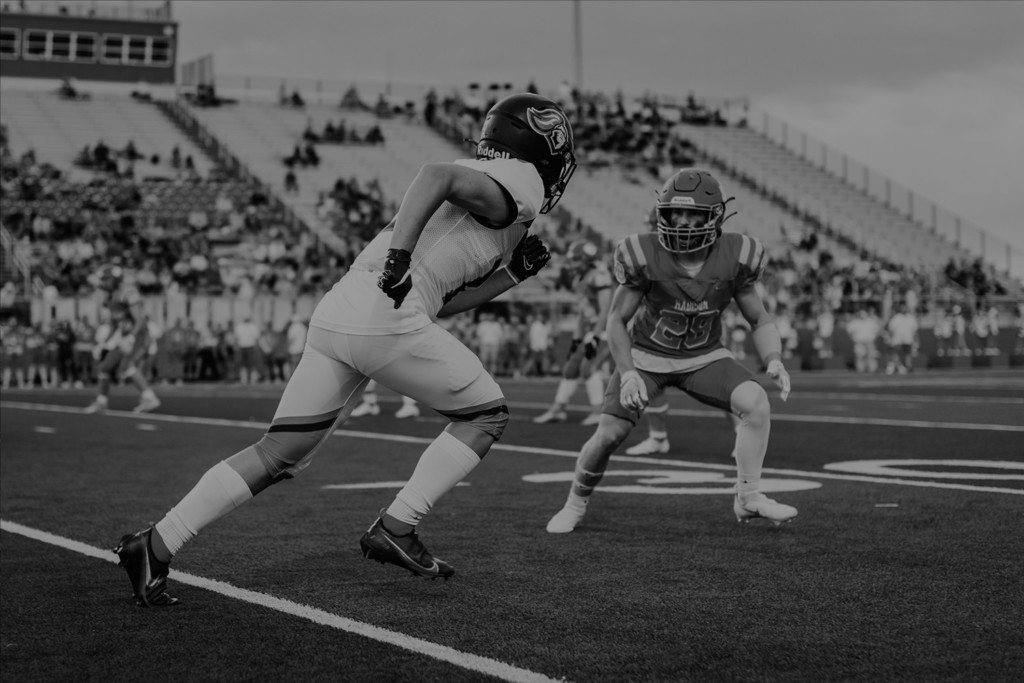 Meredith McPherron – CEO & Managing Partner, Drive by DraftKings
From our founding, Drive by DraftKings has focused on four investment themes across the sports tech industry: sports and gaming, media and fan engagement, human performance, and data analytics and monetization. Each of these sectors has seen massive growth in 2020 and 2021—with the coronavirus pandemic magnifying the need for innovative ways to drive fan engagement, we've seen teams and leagues lean into new ways to connect with fans.
One such way has been supported by the favorable regulatory environment surrounding sports gambling as leagues, teams and athletes can finally embrace what was once taboo to create a more unique and exciting fan experience. Additionally, advancements in blockchain technology giving rise to Web3 applications have unlocked completely new ways to build community and deliver value through new products such as NFTs and metaverse environments.
Josh Chapman – Managing Partner, Konvoy Ventures
One of the most notable shifts for both our fund and the broader gaming market was the convergence of blockchain and video games. For example, "Axie Infinity" (Konvoy initially invested through their Series A) created a cultural phenomenon by enabling players to own and monetize their assets and earn financial rewards from playing. Considering our team hadn't previously invested heavily in content, this was a notable transition that was driven by a new paradigm for how game economies can be designed. We're now active investors in this space through our investments in Genopets, Sipher, and more that have yet to be announced.
Will Hershey – CEO, Roundhill Investments
The continued shift from a physical to a digital economy. This clearly played into our existing funds focused on video gaming and sports betting and our newest launches, including the first ever Metaverse fund and a digital infrastructure fund. 2020 was a transition year for many sectors that jump started the adoption of new technologies across the economy
Jeffrey Roth – Partner, Bruin Capital
Technology advances and enablement within sports. Looking back, everything we invested in in 2021 had a technology focus. While we are not traditional technology or software focused investors per say, companies in those spaces that are related to sports/media/entertainment are a growing proportion of the deals that we see and are interested in.
Lloyd Danzig – Managing Partner, Sharp Alpha Advisors
Our fund was formed to invest in technology that enables not only the explosion of online sports betting but its expansion into adjacent industries. We are underwriting companies that are facilitating the convergence of sports betting, video gaming, digital collectibles, fractionalized collectibles, play-to-earn gaming, connected fitness, AR/VR, and the metaverse.
Adrian Williams – Vice President, SC Holdings
On one hand, we have benefitted from investing in strategies that we believe have significant long term tailwinds: recurring revenue DTC business with sticky cohorts (Athletic Greens); the rise of alternative assets such as collectibles and NFTs and the platforms that enable them (Certified Collectors Group); the powerful convergence of content, commerce, and technology (SpringHill Company). Though we view these as important characteristics of world class companies, what is most important to us is partnering with meaningful, sustainable brands that are empowering people and attempting to make a positive impact. This is why we often end up investing in health and wellness companies, mission-driven businesses, and technologies that democratize information, access, and opportunity. These are the management teams we want to support and the brands that have an engaged community for the long haul; not only leveraging trends but transcending them.
William DiBlasi – Inner Circle Sports
Expansion and fan engagement. The performance of sports media assets during the later phases of the COIVD-19 pandemic has driven home the value of sports and live entertainment content across the globe. As a result, investors and operators alike have been looking for new ways to expand their content offering to drive fan engagement and monetization.
This year we've seen the expansion of existing ownership groups into new leagues, sports, and regions, the continued league-level expansion into new international markets, and the expansion of physical assets (i.e. stadia, arenas, and ancillary developments) to cater to individual fan preferences. Combine that with the digitalization of content and investment in new technology including the continued push into sports betting, it's clear that those investing in the industry are looking for new ways to reach fans that have increasingly diverse preferences for how they consume and interact with the underlying content.
This is certainly not new to 2021, but new technology and changing fan behavior as a result of the pandemic has made progressive thinking increasingly crucial to any sports business.
Alex Michael – Co-Head, LionTree Growth
While we are always thinking long term and on a multi-year horizon, we were happy with a few areas in particular. One area that stood out was sports tech. We really started pushing the bounds on sports tech and more specifically fan engagement which is a theme we anticipate to continue into 2022.
We believe that the coming year is truly going to be centered around engagement as a whole. In a world where customer acquisition costs are high for everyone, and where the market is just not that differentiated, the question becomes how do you keep fans around and provide them with the best customized experience. Companies like Jock MKT, Underdog Fantasy, and Sleeper HQ are examples within the vertical that have captivating content which result in high engagement.
What trend in the sports industry that was widely adopted in 2021 will you carry through 2022 and beyond?
Melanie Strong – Managing Partner, Next Ventures
Jordan Pascasio – Investor, Next Ventures
How can we not acknowledge NIL and the downstream effects of the policy change that freed college athletes from outdated ideas of amateurism and exploitation. At the end of the day, only a small number of athletes have a shot at a professional career and/or life-changing money. NIL not only affords the long tail the chance to make some money in college, but it also serves as the onramp to the burgeoning world of the creator economy, representing a greenfield of opportunity for these athletes post-graduation. In other words, these college athletic programs are effectively functioning as incubators for fledgling creators.
This is a natural segue to web3. Rapidly advancing technology will put ownership and value capture back into the hands of these athlete creators, allowing them to create direct relationships with fans and to eliminate centralized platforms acting as middlemen. We've already seen more progressive NCAA athletes launch social tokens and NFT projects.
With this operational knowledge in hand, college athletes can then apply it to launch into a career after sports – perhaps as fitness creators (a concept we discussed here) or curators of fitness-specific NFT projects (e.g., Apex Optimizers) as they embrace their athlete roots and pursue their true passion.
Josh Chapman – Managing Partner, Konvoy Ventures
Because we are a gaming-dedicated fund, our exposure to the sports industry is limited to gaming experiences, esports, and virtual worlds that have loose ties to the traditional sports space. While we have generally avoided most opportunities around traditional sports betting and esports, the space certainly has tailwinds that we are watching closely as the gaming + sports industries converge. As attention spans plummet and younger generations continue to find a plethora of alternatives to sports viewership, we think gaming will be critical to sustained engagement for traditional sports brands in the coming years
William DiBlasi – Inner Circle Sports
I don't think you can look at the sports industry (or any other industry for that matter) and ignore the drive towards digitalization. Through the expansion of physical collectibles into NFTs and other blockchain technologies, the continued entry of in-game betting platforms, and the potential impact of the metaverse on how fans interact with sports content, I think 2022 will see continued investment in products geared towards the digital consumption of physical sports and provide new ways for fans to engage.
Jeffrey Roth – Partner, Bruin Capital
Hyper focus on understanding who your customers/users/fans are; how to retain them; and how to get more of them leveraging first and third party data. Our portfolio company Two Circles is a leader in this space. And the rise of sports betting, and related content, which further deepens fan engagement.
Lloyd Danzig – Managing Partner, Sharp Alpha Advisors
M&A and partnership activity during 2021 confirmed that the sports industry's biggest stakeholders, including leagues, teams, venues, and broadcasters, will be incorporating betting and gaming into their core business models to an extent many thought to be impossible. We are investing heavily in the infrastructure that is critical to this transformation.
Adrian Williams – Vice President, SC Holdings
The pandemic has made 2021 a strange, yet enthralling year for sports. Despite the monumental challenges presented by Covid, sports franchise values have continued to soar. The ability of sports to entertain, impact, and bring together society has only been further underscored. The love of sport across the world is as undeniable as ever.
The legalization of sports gambling will only drive further engagement and value up and to the right. As FOS has covered comprehensively, media rights are in very high demand — a critical piece of the streaming wars, with technology companies continuing to bid up and acquire. And finally, private equity companies have recognized sports as an attractive asset class, looking to acquire interest in teams and media rights. We have a lot of Knicks fans in the office so I'm hoping that maybe some of this translates into more Knicks W's for team morale sake. That said, I'm from Atlanta and a die hard Hawks fan so I won't direct too much energy towards that.
Will Hershey – CEO, Roundhill Investments
I'll offer two. The first is the continued mainstream acceptance of sports betting. For the first time in history, sports betting commercials were allowed during NF broadcasts. Roger Goodell changed his tune after years of dismissing the industry. Even DIsney-owned ESPN is looking to get involved. We are past the tipping point and sports betting is clearly going to be a critical driver for eyeballs and engagement for the entire sports landscape moving forward. I think every major sports media company is now embracing betting in one way shape or form. That's likely to only accelerate as new states like New York come online in 2022 and beyond.
The second is the intersection of crypto/NFTs and the sports world. The success of Dapper Labs and what they built in NBA Top Shot has laid the foundation for new and creative monetization strategies for teams and leagues alike. In many ways, this intersects the adoption of regulated sports betting. DraftKings launched its own NFT marketplace. Several European football clubs launched their own fan tokens. In my view, this is all about reaching the digitally-native crypto audience, and playing into the speculative nature of sports fans (whether via wagering or purchasing NFTs — a wager of sorts in and of itself).
Lance Dietz – Partner, KB Ventures
The intersection of Web3 x Sports accelerated throughout 2021 and will continue to gain mainstream interest for years to come, even through volatile seasons of peaks and valleys. Dapper Labs (NBA TopShot), Sorare, Candy Digital, and others raised large amounts of capital at significant valuations over the past year; sports betting operators partnered with NFT marketplaces (DraftKings x Autograph); sports teams further engaged fans via various NFT drops (Blackhawks, MSE's Wizards/Capitols); and athletes capitalized on their brand to get involved in the space (Heir Jordan).
The sports ecosystem seems to be a fantastic proving ground for the web3 value chain, even though we are in early innings, given what teams can do with tickets via the blockchain, potential for deeper community engagement with NFT drops and blending physical merch w/ digital collectibles (Round21), and enhancing the overall experience for fans with immersive technologies (AR/VR/Metaverse), for example. At KB, we've started to get more involved in the space with investments this year in two companies, StatusPRO and Stadium Live, which are building new digital sports experiences for fans and sports communities – and we plan to do more in 2022
What trend are you most bullish on going into 2022?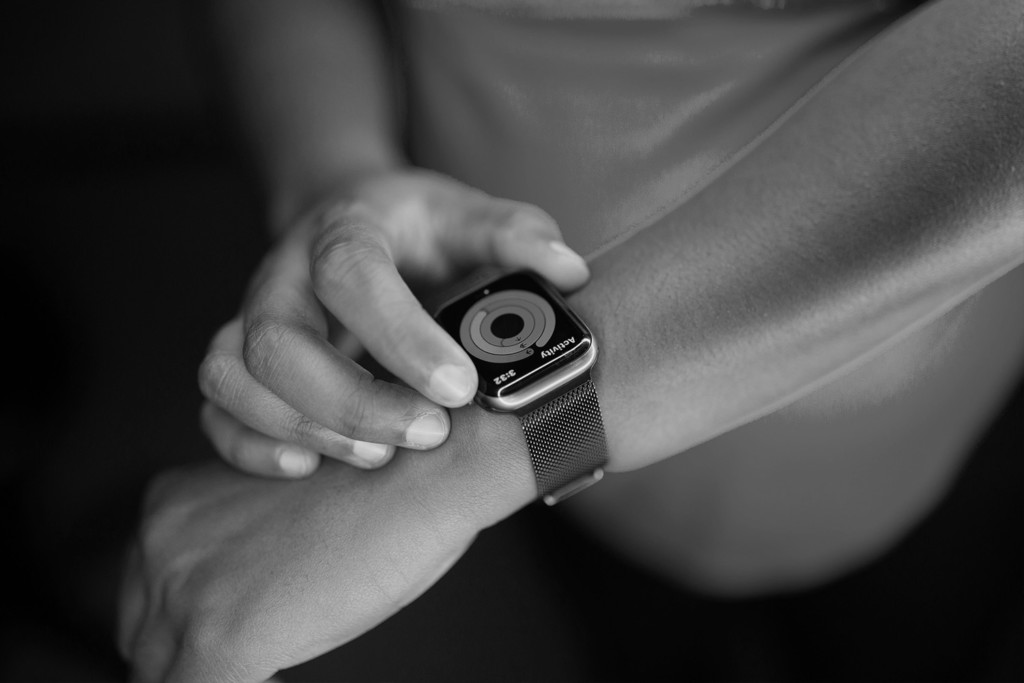 Adrian Williams – Vice President, SC Holdings
I hate to say NFTs….but NFTs. But specifically — Functional NFTs. NFTs have been one of the hottest topics of conversation in 2021 and have, of course, been extremely polarizing. We believe that we're still in the very early innings with NFTs (we could actually still be in warmups) and that the majority of value extracted from NFTs will come from those with functional utility beyond simply being a digital asset.
ZED RUN is a great example of an NFT that serves a functional purpose allowing it to effectively become a differentiated entertainment platform where the asset you own generates revenue in various ways, participates in competitions on the platform, and is a source of entertainment for the owner and viewers. Just like real sports. Soon we'll be betting on digital horse races, tech platforms will be fighting over the rights to stream them, and private equity companies will be rolling up digital horse stables if they can outbid it Digital Horse DAOs. It's easy to see how these concepts can translate well beyond ZED RUN. Web3. Decentralization. Digital Ownership. Sports as an asset class. The convergence of content, commerce, and technology. It's all happening in 2022.
Meredith McPherron – CEO & Managing Partner, Drive by DraftKings
We are most bullish on the technology and applications that drive fan engagement and community, whether that's NFTs, crypto, gamification, metaverse, sports betting or AR/VR. These technologies are aligning to create a completely new universe—or metaverse—unlocking monetization opportunities yet to be fully discovered.
Gone are the days of passive viewers and consumers, so it's up to those driving this change—ourselves included—to continue evolving the industry. We have seen record venture funding flowing into the market, supporting both emerging and rapidly scaling disruptive new ventures. According to the recent SportsTechX VC report, a record-breaking $8.3 billion has been invested in sports tech through September and $12.7 billion is projected by year's end. This is more than the previous two years combined. Eleven unicorns have also emerged in 2021 from across the globe, driving an increasing appetite for venture funding to support a sector clearly becoming mainstream.
The market is moving quickly in sports tech and entertainment. Although some trends may be overhyped, there is tremendous innovation underway. The question around durability for many of the new ventures launched at this time is fair and will require the normal discipline and diligence of strong investors to sort out when placing their bets.
Lance Dietz – Partner, KB Ventures
We also remain big believers in the democratization of human performance tools, platforms, guidance, etc. and the opportunity for consumers to achieve holistic health/wellness goals more seamlessly and at lower costs. The importance of mental health was brought to national attention by Naomi Osaka and Simone Biles this year; brands with a 'recovery' focus have raised substantial capital over the pasted 12-18 months (Hyperice, Whoop, Oura, Therabody, etc.); and the everyday consumer continues to look for ways to reset, decompress, and be more physically, mentally, and emotionally fit. We're investors in Alkeme Health and Kensho Health, both of which have a focus in these areas, and we're incredibly excited about the future of this space.
Jeffrey Roth – Partner, Bruin Capital
Continued adoption of all things technology in sports (e.g. video streaming/OTT, unique and differentiated sports betting related offerings, broadcast technologies to enhance viewing experience, referee assistance, marketing technologies / customer data, blockchain, wearables, advertising technologies e.g. replacing ads for targeted markets within a broadcast, etc.)
Will Hershey – CEO, Roundhill Investments
M&A activity in the iGaming sector. We have already seen a large number of deals since the repeal of PASPA and I think that accelerates into next year. In the U.S. market, I expect the top sportsbooks to account for the large majority of handle and wouldn't be surprised to see them pursue strategic acquisitions of smaller competitors in 2022.
Scale is a critical component in this game, and acquiring market share and/or databases can be beneficial to both parties. I also think sports media-related assets continue to get scooped up. As we saw with the Penn/Barstool deal, acquiring a top-of-funnel can be a differentiated way to drive traffic to a sportsbook or online casino offering. On top of all of that, the largest players all have cash on their balance sheets and in many cases, have the stock currency to be able to structure deals in an accretive fashion.
Josh Chapman – Managing Partner, Konvoy Ventures
From a gaming perspective, we expect user-generated content ("UGC") to continue its impressive growth in 2022. The gaming value chain has historically been very linear: studios create content that is delivered to a player base in exchange for some form of monetization.
However, low-code and no-code UGC engines are rapidly disrupting this approach by allowing any player to become a creator. This is not only unlocking platforms with incredibly diverse pools of content, but also allowing individuals to monetize their creations. Blockchain technology is further innovating the way in which creators can be rewarded, which is a strong tailwind in the year to come.
[Editor's note: Professional and collegiate athletes are looking for ways to easily find distribution for their personal and branded content. Companies such as Greenfly and INFLCR are both examples of platforms designed specifically for this use case]
Melanie Strong – Managing Partner, Next Ventures
Jordan Pascasio – Investor, Next Ventures
We are most bullish on Digital Health and the continued consumerization of healthcare. Fintech provides a fantastic precedent of how accelerated digitization has led to the consumerization of the financial services industry, spawning new disruptive companies, technology and unprecedented levels of investment as a result. We are seeing this same dynamic occurring in the healthcare industry, albeit at a marginally slower pace given sector-specific regulations and considerations around data privacy.
The craving by healthcare consumers for transparency and empowerment is clear, as evidenced by the increasing popularity of not only wearables, but also the utilization of care provision that is more personalized to one's chronic condition, race/ethnicity or gender identification. The intersection of fintech and healthcare is also incredibly exciting, highlighted by the emergence of consumer credit products that enable and enhance both personal and financial wellness.
Lloyd Danzig – Managing Partner, Sharp Alpha Advisors
We are extremely bullish on the technologically-enabled consolidation of all a sports fan's digital needs, including betting, gaming, ticketing, merchandise, and athlete engagement into a single-brand, single-wallet experience.
Wayne Kimmel – Managing Partner, SeventySix Capital
With more than 30 states now taking legal sports bets, traditional sports media has been confronted with the need for round-the-clock sports betting coverage like SeventySix Capital's portfolio company, VSiN, The Sports Betting Network. Networks will look to bring the best sports betting data and information to their viewers, requiring new technologies to power both the media and sports betting platforms.
What trend are you most bearish on for 2022?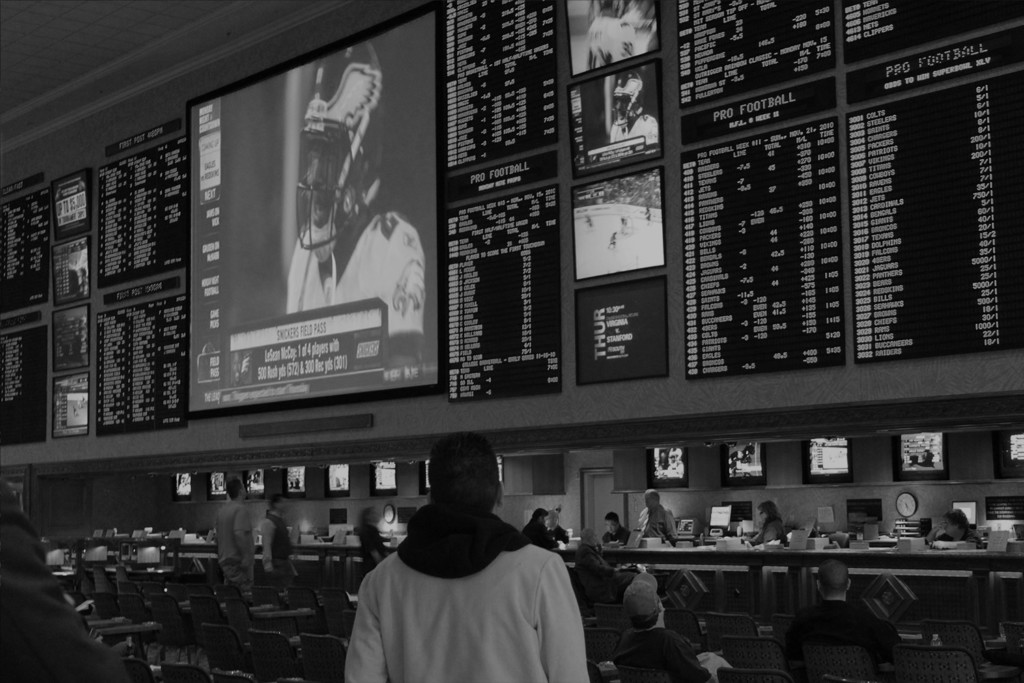 Will Hershey – CEO, Roundhill Investments
While I'm certainly bullish on the overall sports betting opportunity, I'm generally skeptical of newer B2C entrants coming to the U.S. market. Unless you are extremely well capitalized (i.e. Fanatics) or a household brand (i.e. ESPN) I think it's going to be very difficult to compete in a top-heavy market that is currently dominated by large public companies with massive marketing budgets. Every major sportsbook operator is currently running at a loss in the U.S. market due to outsized ad spend targeted at new users.
Even if you have a highly differentiated product, that's an uphill battle. I think there will be a time in the future where product matters more (i.e. better pricing, specialized offerings, etc.) but I think we are at the point in the "S-curve" that's all about initial adoption. Most U.S. bettors are price and service agnostic, simply because regulated betting is so new to most.
Jeffrey Roth – Partner, Bruin Capital
VR. Until the form factor becomes less intrusive and easier to use for the average person, I think it's a tough sell for the typical sports fan, outside of early tech adopters. AR, however, will continue to become more pervasive
Josh Chapman – Managing Partner, Konvoy Ventures
Virtually everyone wants an opportunity to meet their favorite athletes, artists, and influencers, which has led to an influx of startups trying to make this a reality. This can be considered "influencer-engagement-as-a-service" and it's an incredibly unscalable and saturated business model. Time is a limited resource, and we don't think anyone will be able to do this well.
Lloyd Danzig – Managing Partner, Sharp Alpha Advisors
While we are very optimistic about the role of blockchain and NFTs in the world of sports and entertainment, we are bearish on projects lacking utility that ties back to inherent properties of the underlying technology.
Melanie Strong – Managing Partner, Next Ventures
Jordan Pascasio – Investor, Next Ventures
More data across siloed experiences is not better – unless it's paired with personal context and credible recommendations. Wearables now measure everything from heart rate variability and body temperature to blood glucose and dehydration. That data is only valuable when it can be interpreted in a way that creates positive behavior change. Data fatigue is the enemy of wearable technology that cannot make data mean something real and actionable.
Alex Michael – Co-Head, LionTree Growth
I would say I am slightly bearish on the sports betting space from an investment standpoint. Given the amount of capital that has already flowed into the industry and the amount of consolidation, it's going to be hard for a new entrant to really gain any traction – particularly with high cost to acquire customers.That does not mean that some company can't come up with some disruptive elements to the space but I don't see how they would hope to effectively compete these days against some of the well capitalized players in the space. I'll caveat that as a growth equity investor, if you are looking early enough in the investment lifecycle then of course there could be some potential.
What is a specific company, trend, market dynamic, that you believe is not receiving enough attention?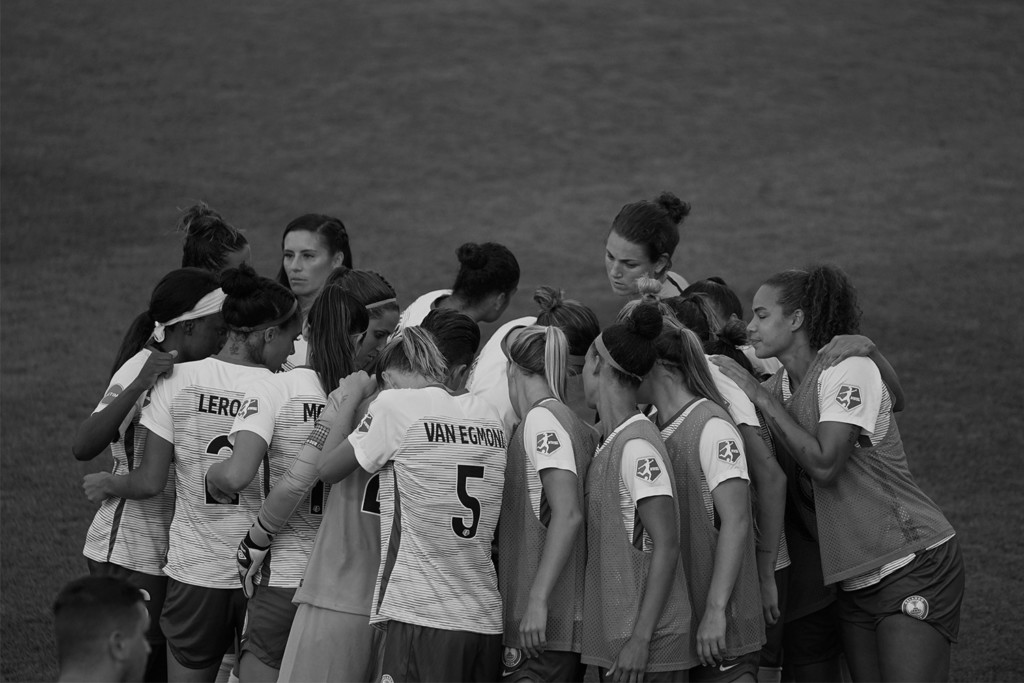 William DiBlasi – Inner Circle Sports
The growth of women's sports. Studies show that a vast majority of general sports fans self-identify as being interested in women's sports, which is something we see borne out in recent viewership numbers across women's leagues and events. Leagues like the WNBA and NWSL are seeing record viewership, multi-million-dollar sponsorship deals are becoming the norm across European football leagues, and newer leagues like the PHF are signing tier-1 broadcasting partners for the first time. Women's leagues are inherently younger than their male counterparts, but as they continue to mature and receive adequate resources (broadcasting minutes, news coverage), we believe there is a large, growing, and underserved audience that savvy investors can capitalize on.
Josh Chapman – Managing Partner, Konvoy Ventures
One notable theme this year has been the rise of decentralized autonomous DAOs – entities where decisions are made by a distributed group of owners. While this organizational structure has made headlines, the fundamental theme of fractional ownership has flown a bit under the radar.
People have always been able to own a piece of something (i.e., stock in a publicly traded company) but now platforms both on-chain and off-chain are focused on providing access to entirely new asset classes. This isn't limited to digital assets, as new web-based platforms are dividing up tangible items that were previously unattainable by most (i.e., you can now own a fraction of a Picasso painting for $1,500 through a custodial service). The ethos of blockchain over the past year has encouraged ownership "by the people", and this is a way of thinking that will continue to unlock new assets and experiences for everyone.
[Editor's note: DAO's have been a fixture in the sports industry in recent weeks. Proposals and initiatives have been launched to purchase the X-Games, buy an NBA franchise through the KrauseHouseDAO, and purchase a major golf course through LinksDAO.]
Will Hershey – CEO, Roundhill Investments
I'd say Flutter, parent company of FanDuel. While DraftKings garners all of the market-related headlines due to its U.S. listing, FanDuel continues to execute — both in OSB and online casino. Flutter's non-U.S. business is profitable, and FanDuel itself may turn a profit as soon as 2023. FanDuel also continues to execute on growing its market-leading share within online sports betting in active states. Insofar as the company is able to sort out its dispute with Fox, a spin-off of FanDuel onto a U.S. exchange would be a notable catalyst heading into 2022.
Lloyd Danzig – Managing Partner, Sharp Alpha Advisors
Competitive entertainment products will lead the transition toward a society that revolves around digital shared spaces. There is a great deal of hype and attention around the concept of the metaverse, what it will look like, and who will build it. Some examples include:
Play-to-earn gaming guilds that subsidize and organize the largest groups of gamers involved in popular titles like Axie Infinity – Yield Guild Games; VicTree
Technology for building, training, and animating intelligent digital avatars and agents – Alethea AI; Altered State Machine
However, there is comparatively much less focus on the products and platforms that will flourish in the shorter term as consumers continue shifting focus and energy away from their physical lives and toward digital possessions and experiences.
Melanie Strong – Managing Partner, Next Ventures
Jordan Pascasio – Investor, Next Ventures
Terra is a company solving the problem of disparate and siloed health and wellness data. Currently, their single-integration technology gives developers of wearable, sensor and app products a way to deliver seamless, unified data across all the various ways consumers track, monitor and measure their fitness.
Looking ahead, we believe that Terra will also play a huge role in the world of Digital Health. Whether that means integrating continuous biomarker readings that lead to better clinical care and outcomes or leveraging that same data as underwriting criteria for health insurance, we believe the use cases for data interoperability within Digital Health are endless. We're proud investors, and believe they will help a new generation of companies in our space better serve their consumers by giving their data meaning.
Alex Michael – Co-Head, LionTree Growth
One area that I think is highly undervalued right now is the youth sports industry. From both a growth and M&A perspective, youth sports is ripe for investment and consolidation. There are just massive amounts of money that are being poured into youth sports properties as parents want to continue to invest in their kids.
Additionally, with the introduction of NIL, there is a huge opportunity for athletes to monetize earlier and earlier. This is going to promote more and more capital flowing into an industry that is undoubtedly flushed with cash. If you look up market size for youth sports, one of the main search results is still a 2017 Time magazine article. It's just a space that, for some reason, receives a disproportionately low amount of attention relative to the opportunity. It is also so fragmented. There is so much room for growth and consolidation across all the verticals.
Jeffrey Roth – Partner, Bruin Capital
Globalization around sports. Fans are everywhere especially given remote working due to Covid. Sports leagues were already going global to adopt new fans/audiences. Media companies will continue to seek rights of international leagues to reach global fans
Conclusion
Themes discussed in this report will be a driving factor in some of our early research for 2022. As we look to build out our library of high signal and high utility reports for Q1, please do not hesitate to reach out and discuss the potential for deep dive topics and new features for the site.