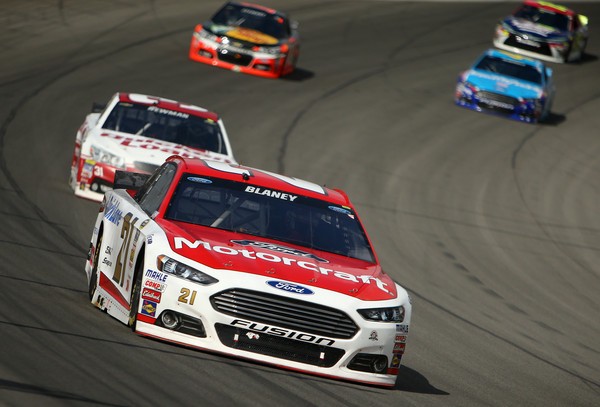 With less than one month to go until the 59th annual Daytona 500, race teams are finalizing sponsorship deals and confirming drivers. Two historic NASCAR teams are in that process right now; Richard Childress Racing and Wood Brothers Racing.
RCR is currently home to Austin Dillon, Paul Menard and Ryan Newman, while Ryan Blaney calls Wood Brothers home.
Richard Childress Racing
RCR has been racing since 1969, and has six Cup championships to its name; all of which belong to the legendary Dale Earnhardt. Since their inception into the sport, a Richard Childress racer has seen victory lane 213 times across all three national series. In 2017, Childress's will run cars manufactured by Chevrolet.
According to Forbes, Richard Childress Racing was valued at $175 million in 2016, while earning a revenue of $144 million. This is an eight-million-dollar increase in revenue from 2015 even though Austin Dillon was the owner's only driver to make the 2016 postseason.
Last year as a team, RCR posted six Top 5's, but has not won a race since 2013 when Kevin Harvick drove the №29 car.
Austin Dillon: Dillon, grandson of Richard Childress drives the famous black №3 car that Dale Earnhardt drove in the 1980s and 90s. His main primary sponsor for 2017 is Dow Chemical which he will run for at least 24 races.
Dow Chemical came on in 2014 to Sponsor Dillon in his first Monster Energy Cup Series season.
This sponsorship is now worth over $6.4 million according to Sports Business Daily.
American Ethanol Racing will be a sponsor for six races while Bass Pro Shops, which was run at Daytona's 2016 summer event will also come on as an additional sponsor for two races.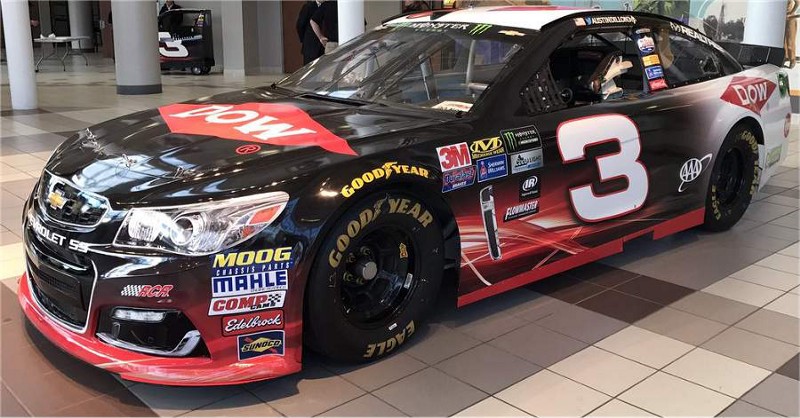 Dillon, who has yet to find victory lane in three full-time NASCAR seasons won the 2013 Xfinity championship for Richard Childress in the №2 car.
In his time in the Monster Energy NASCAR Cup Series, Dillon has accumulated $12.7 million through endorsements and finishes, with 2014 being his highest earning year at $5.8 million according to racing-reference. That season he posted four top 10's and a top 5 finish.
Paul Menard: 2017 will be Menard's 11th full-time season in the Cup Series, and he, again, will be sponsored by family owned home improvement chain Menards. Since 2011, the year of his only win, Menards has been his primary sponsor.
In addition to his main sponsor, various companies will have their brand placed on the hood of his №27 ride. This season the hood sponsors will be Richmond Water Heater, Moen, Rockstar Energy Drink and Duracell among several other smaller companies.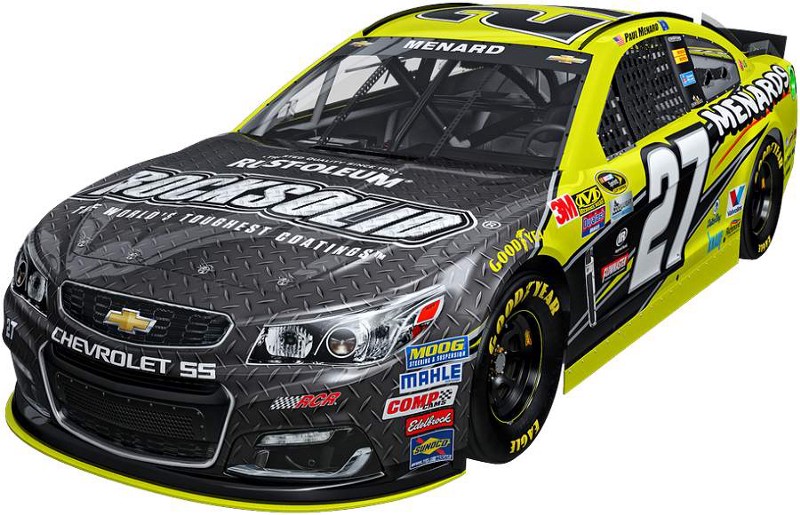 Despite finishing 21st in points in 2014, and not winning a race, this was his highest earning season at $5.3 million plus a career high 13 top 10 finishes.
Menard has earned roughly $39 million dating back to 2003, which he ran one race.
Ryan Newman: In October 2016, Newman signed a multi-year contract extension to stay with RCR. This news was big to the NASCAR community as he has proven to be one of the best drivers for Childress.
Want more great content like this? Be sure to subscribe to our newsletter!
In 2003 he won eight races for Penske Racing and in 2014, he battled Stewart Haas's Kevin Harvick for the championship to finish 2nd in points while accumulating $6.6 million in earnings and endorsements, according to racing-reference.
After 17 years of NASCAR racing, and nearly $88 million in earnings, Newman's biggest sponsors have been Alltel, in the №12 car, and today's sponsorship with Caterpillar.
In the sponsorship mix this year for Newman will be Caterpillar for 23 races, Grainger for eight races and WIX Filters for three races.
According to Fox Sports, Quicken Loans left RCR after 2015 to engage in sponsorship with Kasey Kahne at Hendrick. Newman, like RCR has not won since 2013 at Indianapolis.
In 2016, the №31 placed two Top 5's and 10 Top 10's.
Wood Brothers Racing
Founded in 1950, Wood Brothers Racing of Stuart, VA is one of the most historic and oldest teams in NASCAR. They are a single car team driven by 23-year-old Ryan Blaney, son of former 17-year driver Dave Blaney.
Famous drivers to strap into a Wood Brothers car include Fireball Roberts, Cale Yarbrough, David Pearson and Mark Martin. The Ford driven team however, has never won a championship in 67 years, and no driver for Wood Brothers since Trevor Bayne, in 2011, has won the Daytona 500.
Since 1950, they have accumulated over $30 million in earnings, and their primary Sponsor: Motorcraft has been on board since 2001.
Ryan Blaney: Blaney finished 20th in points in his first full time season in the Monster Energy NASCAR Cup Series behind the wheel of the №21 Motorcraft/Quick Lane Tire and Auto Center sponsored ride.
He notched three Top 5 finishes while finishing 4th twice.
In 2017, Blaney's ride will be sponsored by SKF (two races) and Motorcraft/Quick Lane Tire and Auto Center (34 races).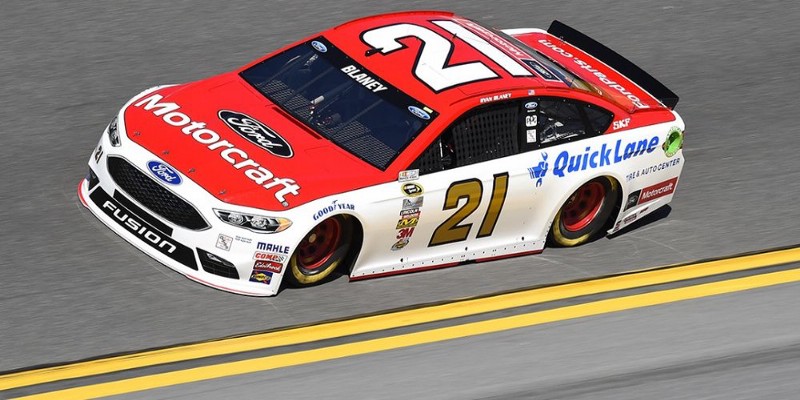 At $1.6 million, the 2015 season was Blaney's highest earning season according to racing-reference in just 16 out of 36 races.