Rising 25 Award & Gala
Dates TBA
presented by
The Front Office Sports Rising 25 Award, established in 2017, was created to honor up and comers in the sports industry. Now in its fourth year, the award has honored 75 of the brightest young minds from around the world. This May, we will add another 25 members to the illustrious group of young professionals.

In 2020, the award will again be presented by AB InBev and recipients will be honored in the fall. This year's class will be treated to a welcome reception, an entire day of immersive learning opportunities at the Rising 25 Summit at AB InBev's NYC HQ. This will be followed up by a black tie gala, hosted at Marquee NYC.

Below you will find more information about the nomination and selection process, as well as FAQs and a contact email in case you have any more questions.
*Due to concerns over the COVID-19 pandemic, we are evaluating the options of when will be the best time to host the Gala and surrounding events.
Selection Process
Winners are selected through two rounds of judging.
Round 1: FOS staff members carefully read through all of the nominations, choosing 50 semi-finalists.
Round 2: The panel of ten judges then takes the 50 semi-finalists and selects the 25 winners.
During the judging process, we weigh a variety of factors when determining whether a nominee should be a Rising 25 winner, including, but not limited to:
Size & scope of work responsibilities.
Accomplishments over their school or professional career up to this point.
Leadership roles. Ascending levels of responsibilities.
Out of Work Activities – professional organizations, volunteering, etc.
The scope of influence within their area of expertise.
More specific business results driven by ideas/execution of the nominee.
* Nomination information is kept private.
** No member of Front Office Sports LLC is eligible to win.
*** Only the winners of the award will be notified.
Nomination Deadline/Eligibility
February 7th, 2020 at 11:59 PM EST
Eligibility: All nominees must have been born on or after April 18th, 1994.
FAQs
How old do I have to be to win the award?
25 and under (Born on or after April 18th, 1994)
When are nominations for the award open till?
Nominations are open from January 8th, 2020 until February 7th, 2020.
When will winners be notified?
In light of current events, we've decided to take a pause on announcing the Rising 25 Class of 2020 and hope to announce this year's class soon. We still expect the event to go off as currently planned, but want to preserve the excitement for the announcement of the winners to a time that feels more appropriate.
Winners will be announced to the public two weeks after they are notified.
*Due to complications surrounding the COVID-19 pandemic, we ask that those who were nominated/did the nominating are patient when it comes to notification of winners.
When does the celebration occur?
The three-day celebration will occur sometime this fall with dates to be announced shortly.
What do I get if I win the award?
This year, you will have the chance to experience three days of jam-packed programming.
Day 1: Arrive in NYC and welcome reception
Day 2: Rising 25 Summit exclusively for winners of the award at AB InBev's NYC HQ
Day 3: Black Tie Awards Gala at Marquee NYC
Can I nominate myself?
No. All nominations must be filled out by someone other than the person being nominated.
More questions?
Send an email to info@frntofficesport.com.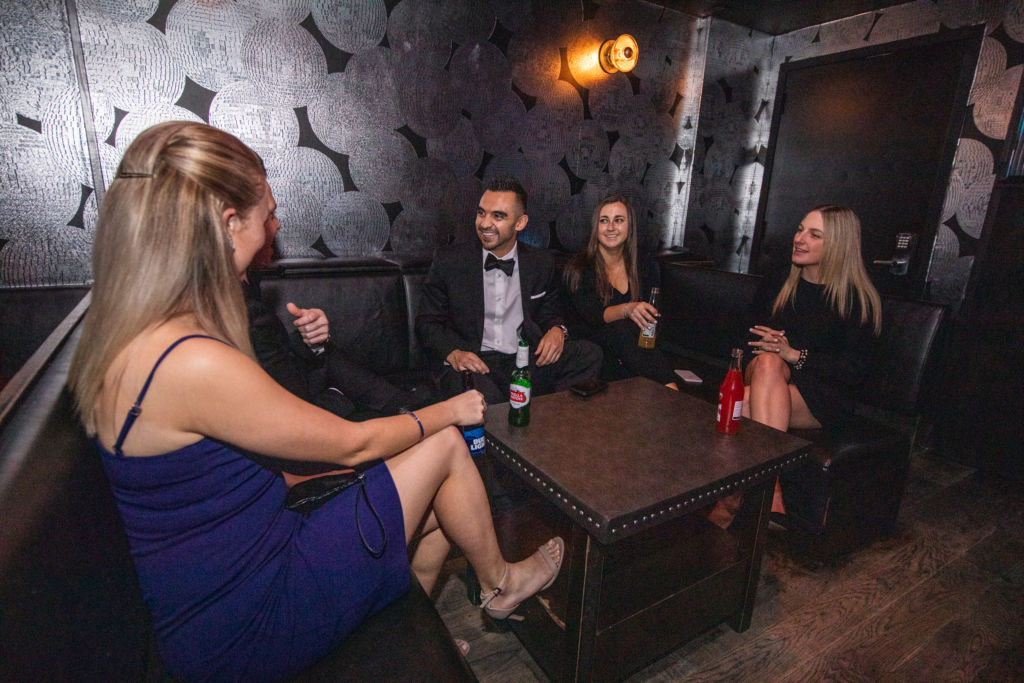 The Rising 25 Class of 2020 will enjoy a night of networking and hor d'oeuvres and drinks with former Rising 25 Award winners.
Summit
TBA
ALL DAY
AB InBev NYC HQ (Map)
The Rising 25 Summit is an invite-only, one-day experiential learning opportunity that allows Rising 25 winners, both past and present, to network and learn from executives at AB InBev and other top brands in sports. The day is broken down into panels and mini sessions, culminating with a case study competition. Attendees will be divided into small groups and presented a case study by AB InBev, which they will look to solve and present their ideas to a panel of judges. The day ends with a happy hour at AB InBev's rooftop bar and deck.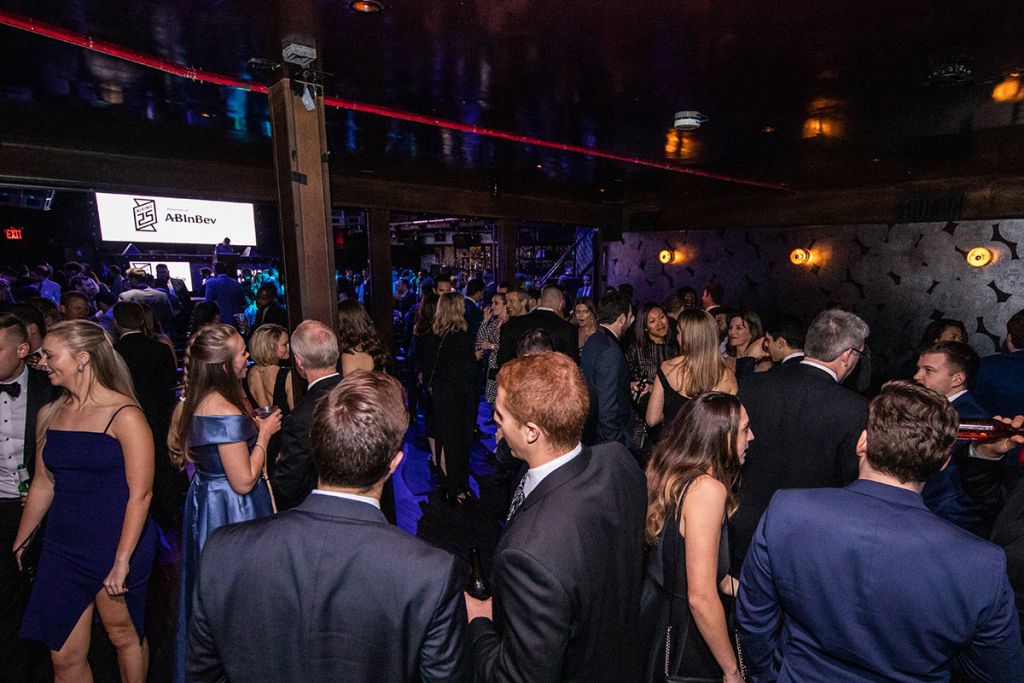 Gala
TBA
6:00–9:00pm
Marquee NYC (Map)
The Rising 25 Gala is one of, if not the biggest nights in the sports industry. With more than 400 people expected to descend upon Marquee NYC, the gala is the culmination of the entire Rising 25 program. Guests will have the chance to enjoy hor d'oeuvres, drinks, and dancing as the gala turns into a dance floor after the award ceremony is complete. The night will also feature a celebrity host, a keynote speaker, and plenty of time to mingle with some of the biggest names in the industry.