Dates for the 2023 NFL Draft are official: It will take place April 27-29 in Kansas City. Las Vegas hosts this year's edition on April 28-30. So, who's going No. 1 overall?
MLB Teams Average Record Value of $2B
Forbes unveiled its list of most valuable MLB franchises in 2022, and a new stream of revenue has deepened the pockets of big-market teams.
MLB saw the average value of its teams reach a record $2.07 billion, a 9% increase year-over-year, behind the introduction of ads on uniforms and the expansion of its postseason.
The new revenue stream could annually generate more than $400 million combined for MLB teams over the last four years of the league's new five-year collective bargaining agreement.
The influx of new sponsors has increased the valuation of MLB's big-market teams.
The New York Yankees are valued at a record $6 billion, becoming the second-most valuable sports team in the world behind the Dallas Cowboys ($6.5 billion).
The Los Angeles Dodgers have emerged as the second-most valuable MLB team with a $4.07 billion valuation, a 14% increase year-over-year.
The Boston Red Sox are not far behind with a $3.9 billion valuation, up 13% compared to 2021, and an operating income of $69 million.
The Miami Marlins kept their spot as the least valuable franchise in MLB. Last month, Hall of Fame shortstop Derek Jeter announced he is stepping down as CEO of the Marlins and selling his 4% stake in the franchise worth roughly $44.8 million.
A New Day
Earlier this month, MLB and its Players Association voted to accept MLB's proposal for a new CBA following a 99-day lockout that delayed Opening Day by a week.
The CBA reportedly saw the competitive-balance tax threshold raised to $230 million for this season, up from $210 million in 2021.
Calgary Flames Add to List of COVID-Related Lawsuits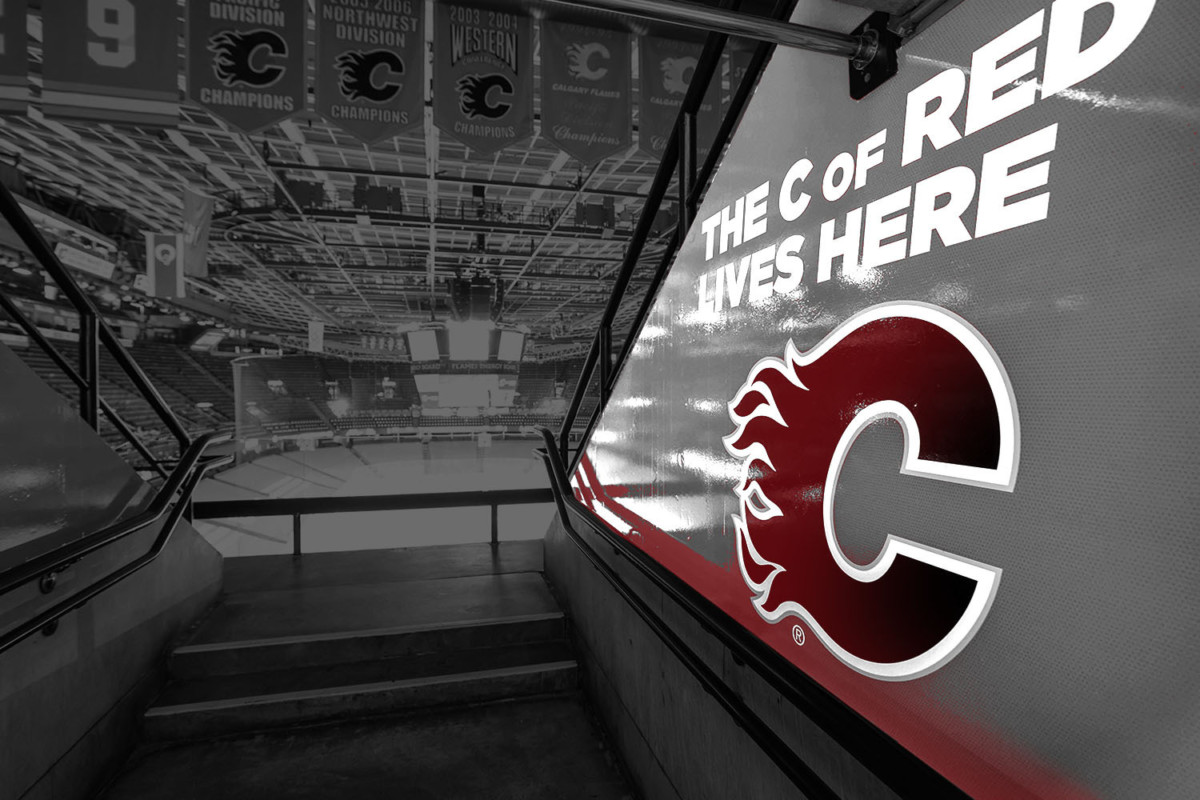 The NHL's Calgary Flames have filed a $125 million lawsuit with the Calgary Court of Queen's Bench against the team's insurers, alleging they did not enforce the terms of its "all risks" policy amid the pandemic.
Forbes reported that the team's 2021 revenue was $71 million, a sharp decline from the $120 million reported in 2020 and $138 million in 2019. It's not clear how much the premiums were for the Flames' policies.
The Flames allege the policy was supposed to cover "massive losses" for "all risks of direct physical loss or damage," but their insurers concluded that "viruses do not cause physical loss or damage." The insurers have not filed a statement of defense.
Pandemic Policies
Other NHL teams and the league itself have filed similar lawsuits.
The NHL and 20 other clubs sued insurers in June 2021, with the league alleging breach of contracts for refusing to reimburse more than $1 billion of pandemic-related losses. A Santa Clara County Superior Courts judge rejected the lawsuit in February.
The judge negated the league's claim that "COVID-19 physically changed the air and surfaces at their properties."
The NHL isn't the only professional sports entity to sue insurers regarding their COVID coverage. MLB and all its teams filed lawsuits against their insurers, as did several NBA teams including the Houston Rockets and Los Angeles Lakers.
SPONSORED BY KORE SOFTWARE
Unpacking the Industry in 2021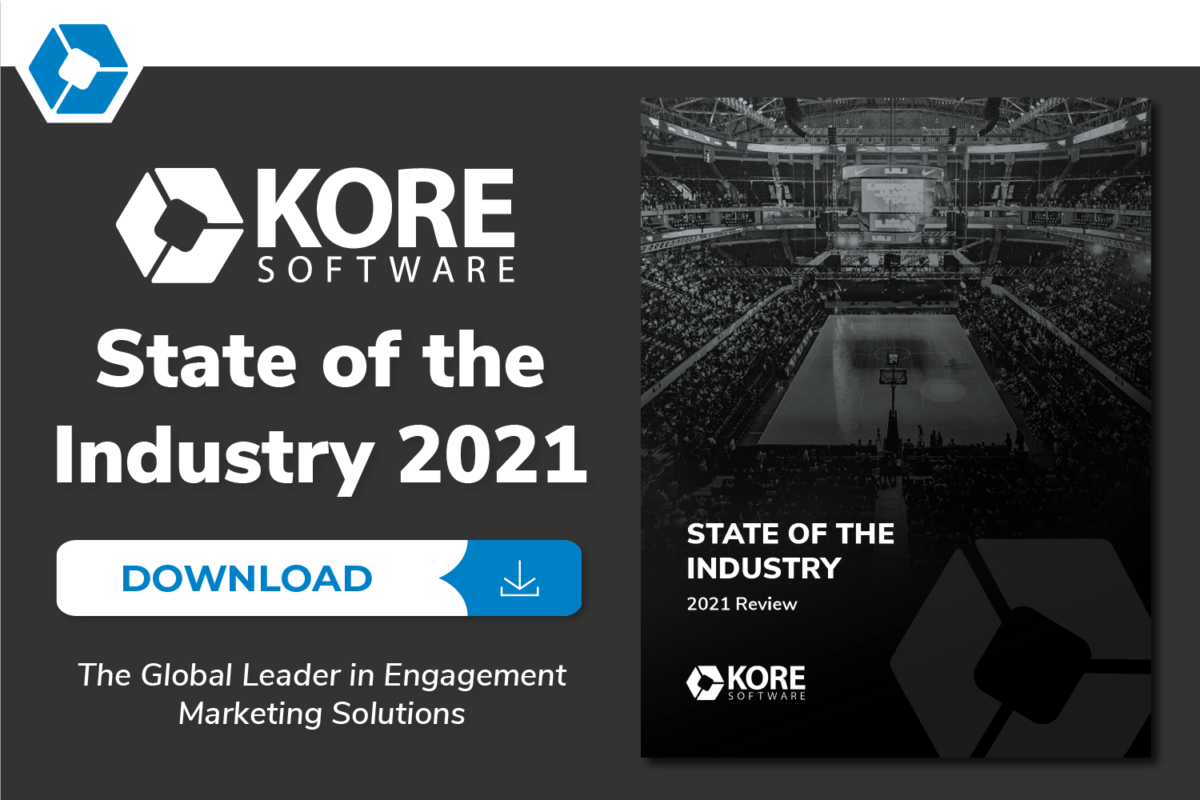 Using their unmatched insights and data set, KORE examines the state of the sport and entertainment industry in 2021 with their first annual review.
KORE provides readers with a retrospective outlook of the current state of the industry, as well as what to expect next, by diving into how brands are spending in sponsorship, the return of the fan, and how the future of sponsorship is trending.
Download the report to read about industry trends, the ones to watch, and what's next.
Formula 1, Foxtel Deal Could Be Worth $33.6M Annually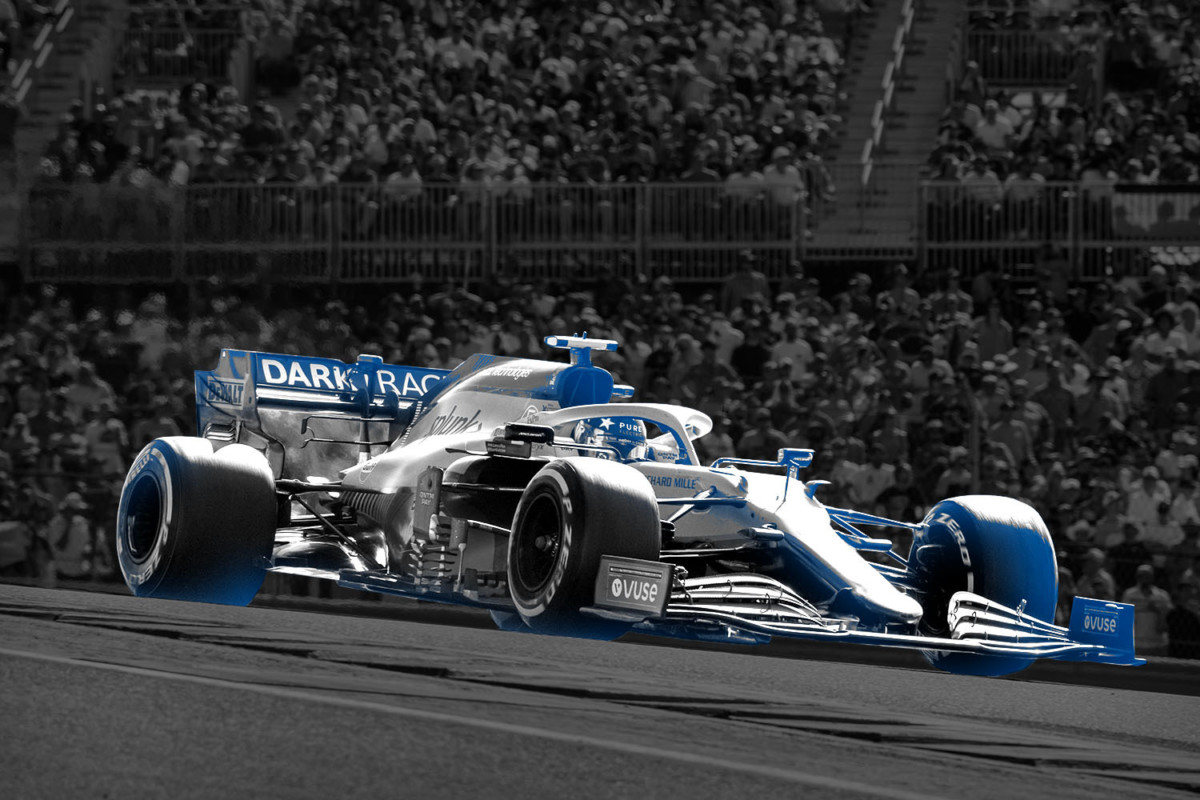 Formula 1 has extended its agreement with Australian pay-TV company Foxtel, marking the first time F1's streaming product has been included in a broadcast deal.
The three-year deal, which will include broadcasts of every practice, qualifying session, and race, is reportedly between $29.9 million and $33.6 million annually.
Beginning in 2023, Formula 1's over-the-top service will be integrated into Foxtel's set-top boxes at no extra cost for the first time, adding to the telecommunication platform's live coverage on Fox Sports and the Kayo streaming platform.
Foxtel Group CEO Patrick Delany said that the partnership, along with Supercars and MotoGP, "confirms Foxtel and Kayo as the home of the very best in Australian and international motorsport."
Delany says that Kayo regularly sees more than 200,000 fans stream each Grand Prix.
He also highlighted that F1 has the "fastest audience growth of any sport across Foxtel and Kayo," with Foxtel seeing a 41% year-over-year increase in average audiences.
The 2021 Italian Grand Prix won by Australian driver Daniel Ricciardo — his first win since 2018 — brought in 467,000 viewers on Foxtel.
Australia's Appeal
The deal comes two weeks before the Australian Grand Prix, which has been absent from Formula 1's calendar for the last two years due to COVID-19.
The 2019 race reached 514,000 viewers — the most-watched F1 race ever on Foxtel.
Youth Sports Safety, Tech Platform Raises $28M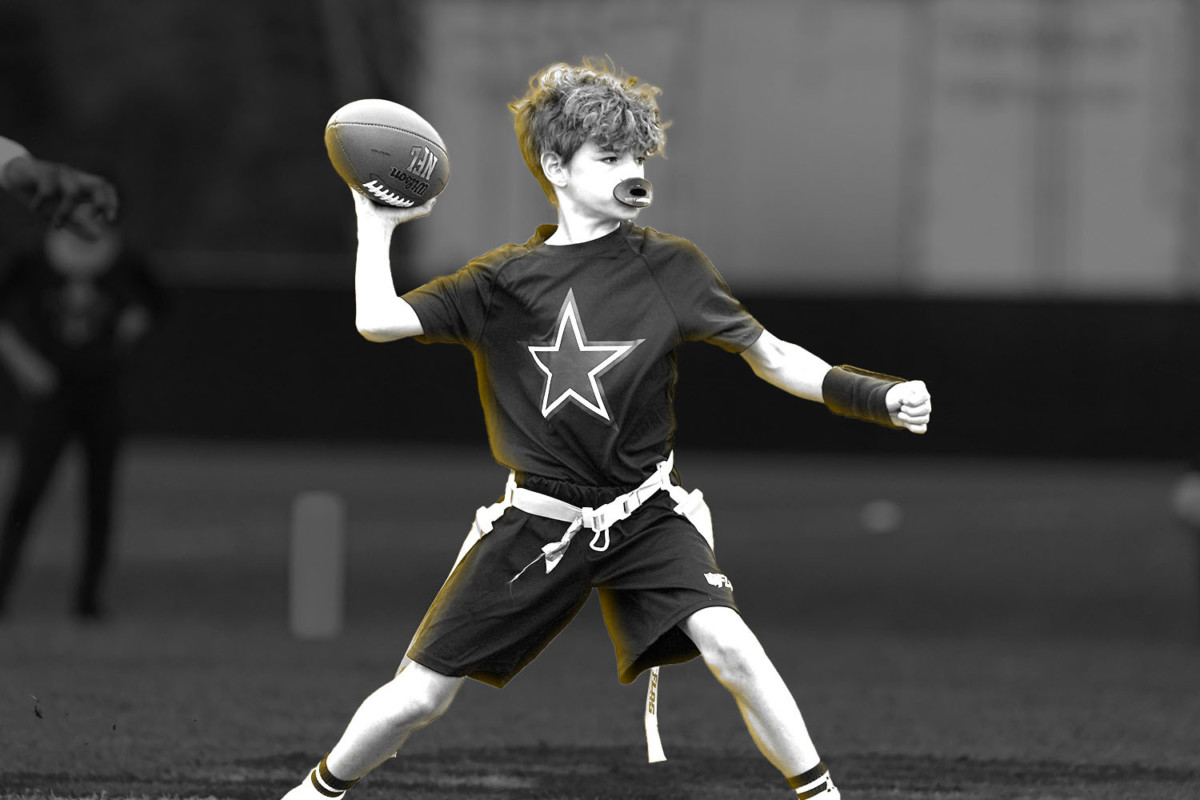 Players Health, a Minnesota-based sports technology platform, has closed a $28 million funding round to support its mission of providing insurance and risk-management services for youth sports organizations.
"These investments further our mission to create a safe haven in at least one corner of a child's world," said Players Health founder and CEO Tyrre Burks.
Led by global insurer SiriusPoint and Mastry Ventures, a VC firm launched by three-time NBA champion Andre Iguodala, the round will allow Players Health to invest in technology, athlete safety, and insurance offerings for sports organizations.
Players Health offers a wide range of services for some of the largest youth sports organizations in the U.S.
The company offers coaching and staff credentialing, education, and training.
It provides a platform for abuse reporting and investigations. 
It facilitates background checks and documents athlete injuries. 
Its current clients include U.S. Youth Soccer, NFL Flag Football, and USA Cheer. 
Players Health's latest funding round also included existing investors RPM Ventures, Will Ventures, and EOS Venture Partners.
Youth Development
Versus, an edtech company focused on athletic skills, was recently created by St. Louis Cardinals manager Oliver Marmol and his wife Amber.
Versus provides training videos featuring professional athletes and conversational AI technology. The company is opening a $20 million Series B funding round when it launches operations in April.
SPONSORED BY CAMPAIGN MONITOR
Up Your Email Game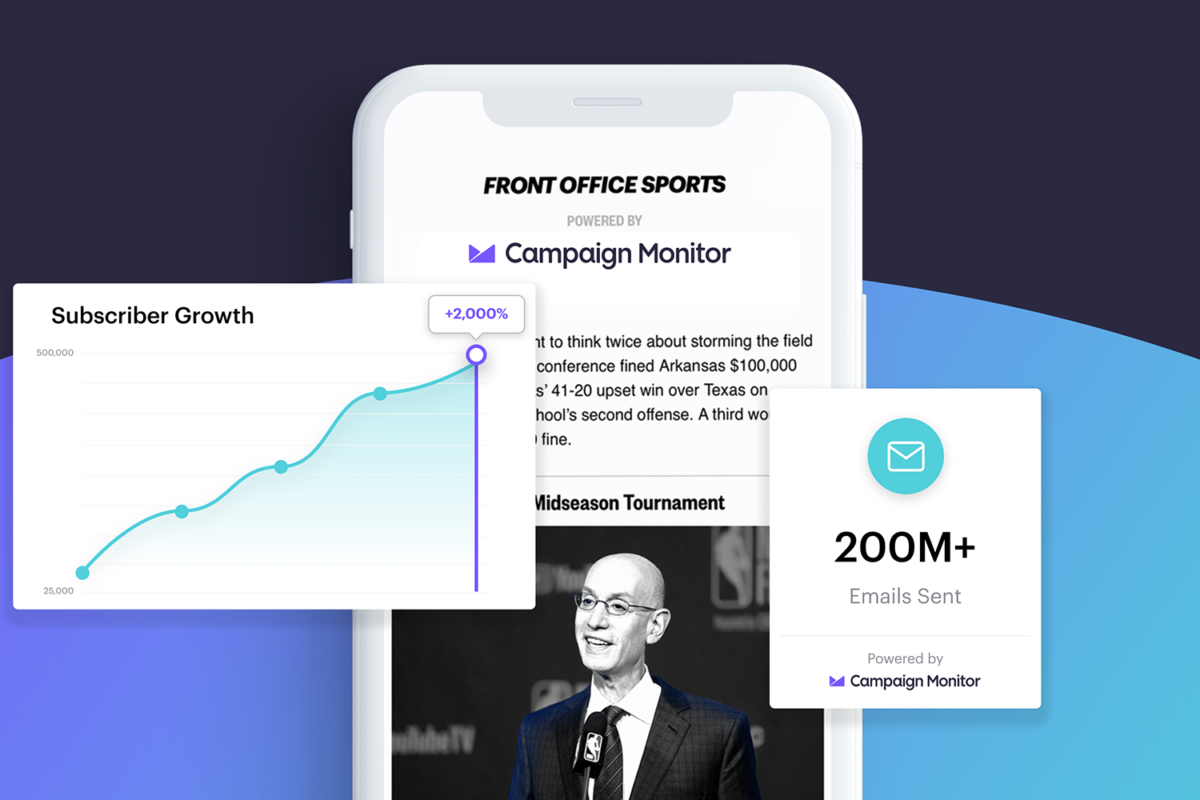 If you're trying to generate leads or connect with your customers, the right email marketing platform can make all the difference. Email is consistently one of the most effective marketing mediums, and Campaign Monitor helps you get the most from it.
Campaign Monitor is a powerful, easy-to-use email marketing platform that gives you everything you need to send emails that stand out in a crowded inbox. It also happens to be the email software that powers this newsletter.
With approachable automation features, professionally designed templates, and a top-rated Salesforce integration, Campaign Monitor makes it easier than ever to get your email program off the ground.
See why growing businesses (like Front Office Sports) are turning to Campaign Monitor, and sign up to try it for free today.