A 24-hour TV channel devoted entirely to covering female athletes — on and off the field — is launching this summer. L.A.-based Fast Studios plans to launch the Women's Sports Network on free, advertiser-supported streaming platforms.
Tom Brady Could Command $25M Annually On TV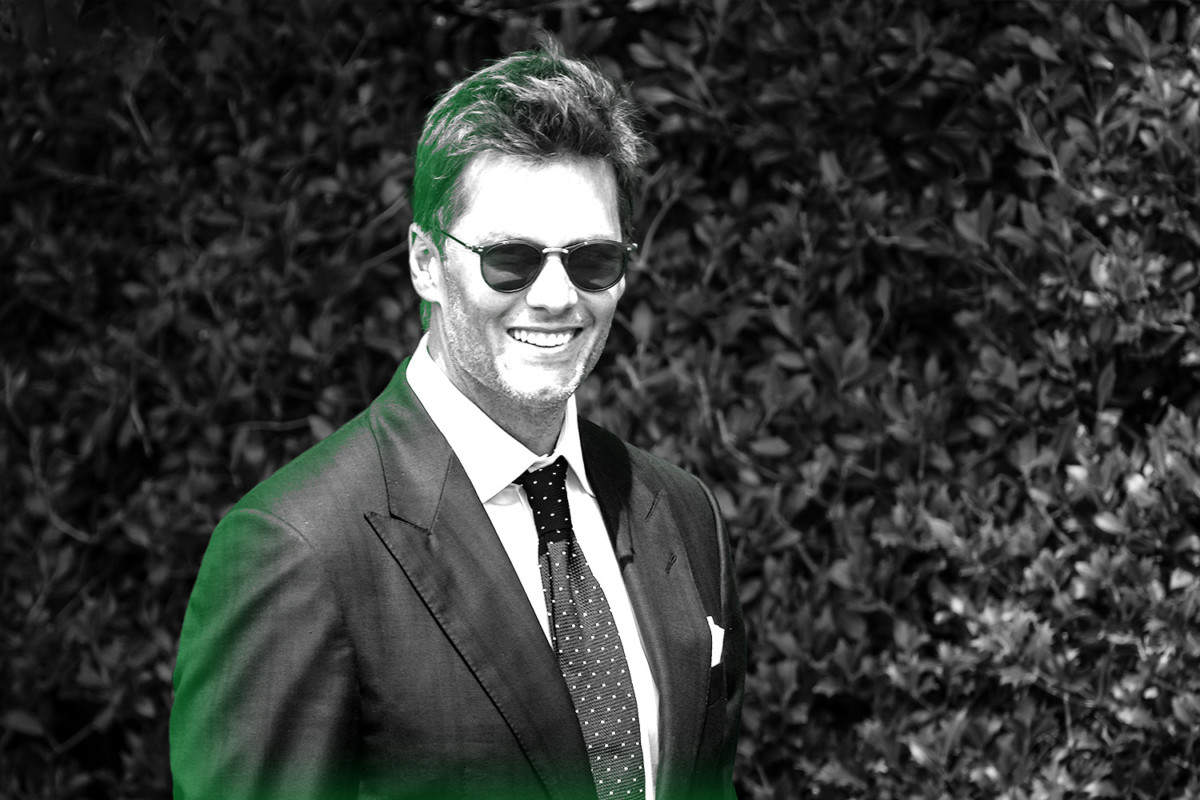 The feelers started going out to Tom Brady's agents almost as soon as the Tampa Bay Buccaneers' season ended with a playoff loss to the Los Angeles Rams on Jan. 23.
Would Brady be interested in doing TV for the 2022 season? If he is, the seven-time Super Bowl champion could land the richest pact in sports broadcasting history.
With Troy Aikman possibly leaving for Amazon, Fox Sports has inquired about the newly retired Brady, sources told Front Office Sports. ESPN is also interested, said sources. Ditto for Amazon, which takes over "Thursday Night Football" in the 2022 season.
WME's Jason Hodes handles Brady's off-field business.
Don Yee handled Brady's on-field contracts with the Bucs and New England Patriots over his 22-year NFL career.
Fox said it won't comment "on contracts or on personnel hires." ESPN, Amazon, and WME declined comment.
Money Talks
CBS Sports' Tony Romo is currently the highest-paid announcer at $18 million per year, but Brady's deal would "blow Romo's out of the water," predicted one source.
"The opening bid would be $20 million a year — and it could go as high as $25 million … There's no way in hell Brady would make less than Romo."
If Brady does want to work in TV, Fox could compete against Amazon or Apple, which is bidding on the "NFL Sunday Ticket" package.
"Back up the Brinks truck: Everybody is going to want to be in the Tom Brady business," said another source. "He will do whatever deal he wants. Everybody will want to play ball with him."
Meta Posts $33.7B Quarter Amid Metaverse Pivot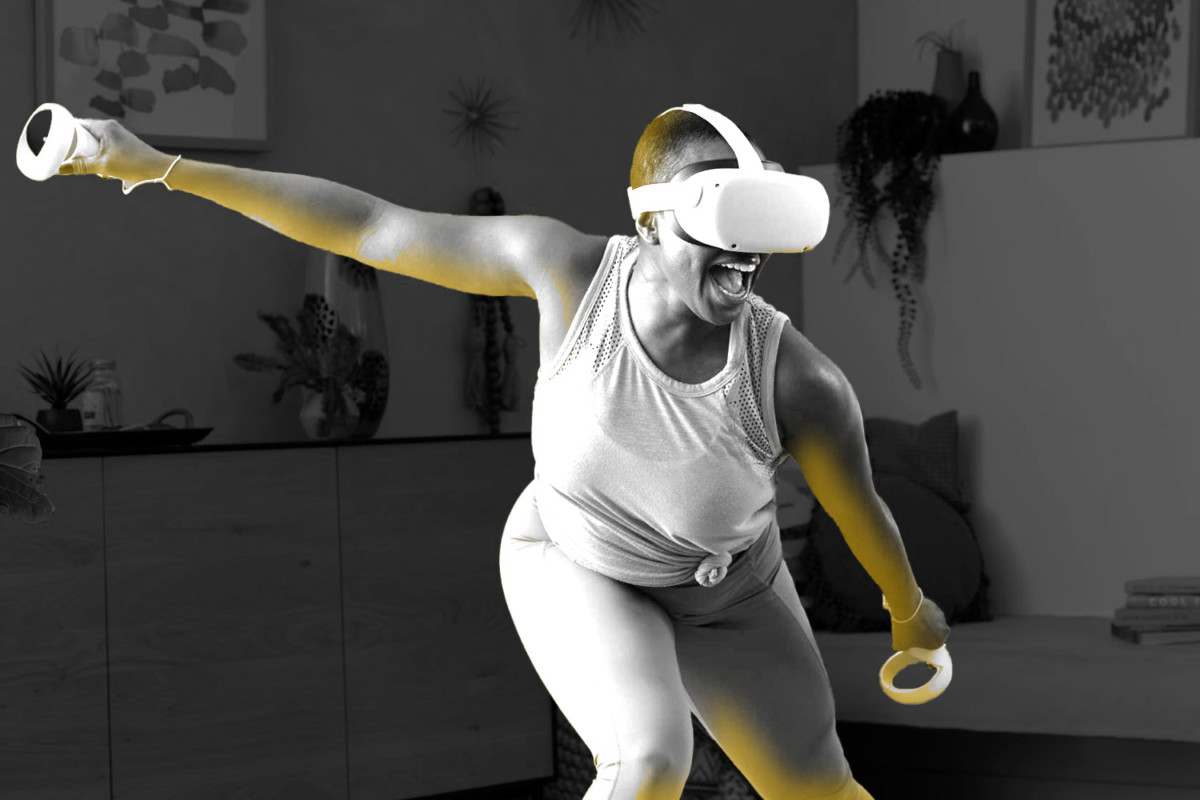 Meta is still looking to become a force in gaming and fitness.
Facebook's parent company brought in $33.7 billion in fourth-quarter 2021 revenue, up 20% year-over-year.
"I'm encouraged by the progress we made this past year in a number of important growth areas like Reels, commerce, and virtual reality, and we'll continue investing in these and other key priorities in 2022 as we work towards building the metaverse," said CEO Mark Zuckerberg.
The company's Reality Labs segment, which includes its VR and AR efforts, posted its best revenue of the year, $877 million, up 22.3% year-over-year.
However, that segment recorded an operating loss of $3.3 billion.
The company hinted at further spending in that area in 2023 and beyond, noting that "Reality Labs products and services may require more infrastructure capacity in the future," but "are not a significant driver of 2022 capital expenditures."
Meta's full-year revenue rose 37% to $117.9 billion — but the stock tanked in after-hours trading as active user totals and the company's Q1 2022 revenue forecast missed analyst expectations.
Meta's World Piece
Meta has been among the main driving forces behind the metaverse, acquiring companies and hiring hardware, VR, and AR engineers to fuel that effort. 
In June 2021, its VR division, Oculus Studios, acquired online VR game maker Big Box VR. It has also made fitness a key part of its metaverse play, acquiring VR fitness company Within in November 2021. 
In January, Meta partnered with at-home fitness company Liteboxer, which is producing VR fitness classes and content.
SPONSORED BY COINBASE
All Your NFTs. One Secure Place.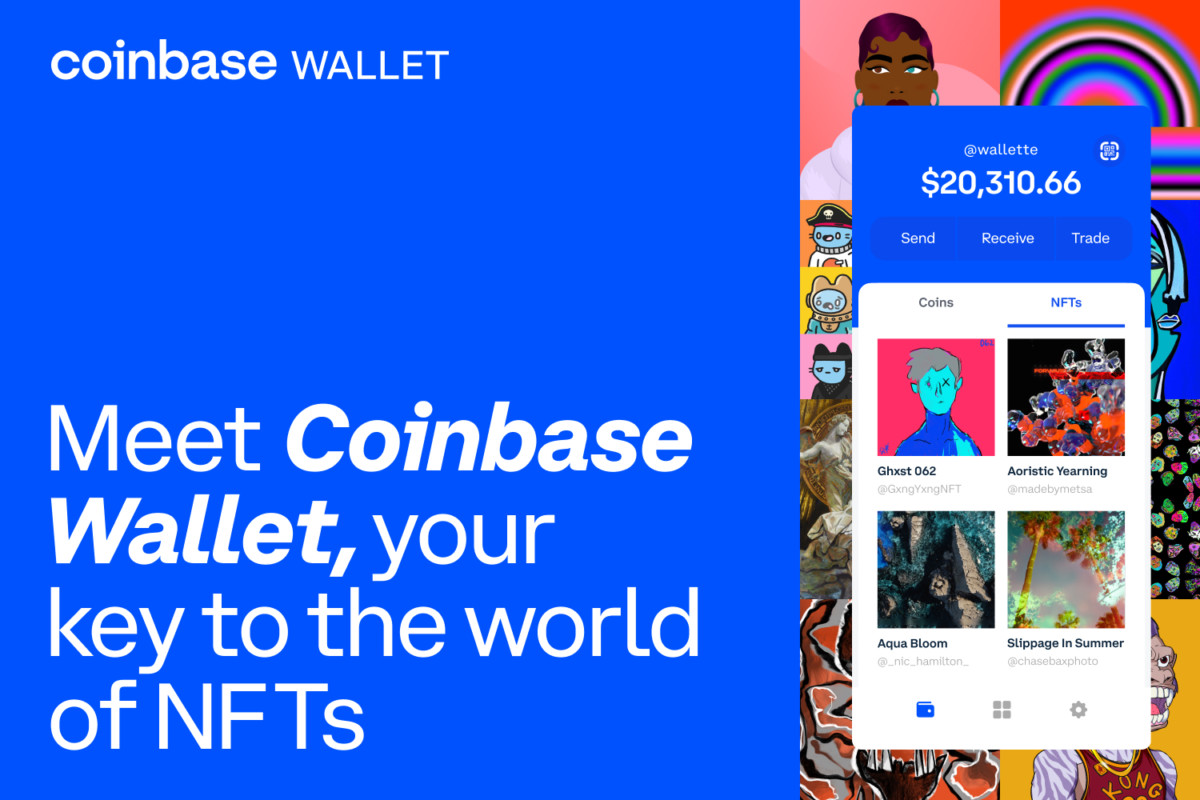 Bench your other wallets. Because Coinbase Wallet is going to change the way you NFT.
As the sports world—ahem, the whole world—embraces a crypto future, Coinbase introduces a self-custody wallet for complete control over your assets, keys, and data. 
Now you can enter the ever-expanding decentralized web and showcase all your NFTs in one secure app. Fund it with a credit or debit card, or connect to your Coinbase account to access your crypto funds in a matter of clicks.
The game is officially changed. Get started with Coinbase Wallet today.
Floyd Mayweather Jr. to Debut NASCAR Team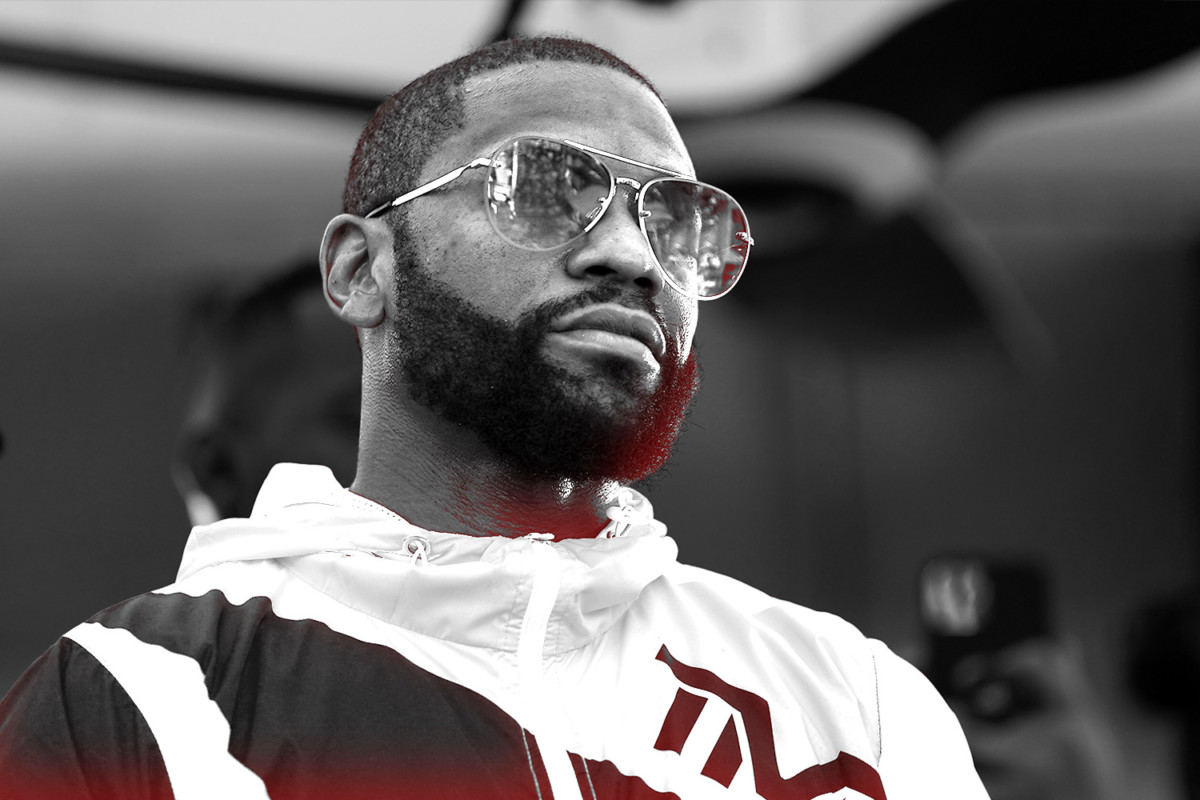 Floyd Mayweather Jr. announced plans to debut his NASCAR team, The Money Team Racing, at the Daytona 500.
The team plans for a partial Cup Series this year and will enter with 23-year-old driver Kaz Grala. The Chevrolet, bearing No. 50 to represent Mayweather's 50-0 boxing record, will need to qualify to compete in the Daytona 500 on Feb. 20 — the team doesn't have a charter that guarantees a spot in the race.
Grala placed 28th in last year's race — which averaged 4.83 million viewers — with Kaulig Racing.
The Money Team Racing's general manager William Auchmoody told Associated Press the team would like to run as many as 15 races.
The team secured a sponsorship from sunglasses manufacturer Pit Viper.
StarCom Racing's CFO Bill Woehlmann, CEO Michael Kohler, and president Matt Kohler reportedly hold a minority stake in the team.
Earning more than $1.1 billion over his career, Mayweather is the richest boxer of all time. He made $275 million just from his fight against Conor McGregor.
NASCAR's Celebrity Owners
Mayweather isn't the only celebrity — or athlete — to emerge in the last two years as a NASCAR owner. Last February, NBA legend Michael Jordan debuted his own team, 23XI Racing, with co-owner Denny Hamlin and Bubba Wallace behind the wheel. 
NASCAR's Trackhouse Racing team, which added Pitbull as a team partner in January 2021, announced a partnership deal with UFC president Dana White on Tuesday.
Ferrari Reports Strong Finish to FY2021
Ferrari continues to benefit from Formula 1 following the release of the iconic car brand's latest earnings report.
The Italian automaker generated $1.3 billion in revenue in Q4 2021, compared to $1.2 billion for the same period the year prior.
Ferrari saw its sponsorship, commercial, and brand segment generate $174 million in revenue during the quarter, up 10.4% compared to Q4 2020, thanks to F1 sponsorship deals and a favorable race calendar.
The brand's engines segment saw revenue reach $214 million in Q4, a 26% increase year-over-year, in part from rentals to other F1 racing teams.
Full-year revenue reached $4.8 billion; a 23% increase compared to FY2020.
Total shipments in FY2021 were up 2,036 units compared to the year prior.
Industrial and R&D costs increased by $75 million in FY2021, partly due to F1 expenses.
Ferrari also reported organizational changes that support green initiatives on and off the racetrack. Ferrari plans to participate in LMDh, a hypercar class that demands clean energy, by 2023. Last April, the brand announced that its first all-electric vehicle will debut in 2025.
Plans to Increase Engagement
Last December, Ferrari signed a multiyear deal with Switzerland-based blockchain firm Velas Network to create exclusive digital content for fans.
The deal also makes Velas the title sponsor of the Ferrari Esports Series and the automaker's esports team competing in the F1 Esports Series, a digital championship that includes every participant in the FIA Formula 1 World Championship.
SPONSORED BY PUBLIC.COM
Actionable Insights Where Sports Meets Industry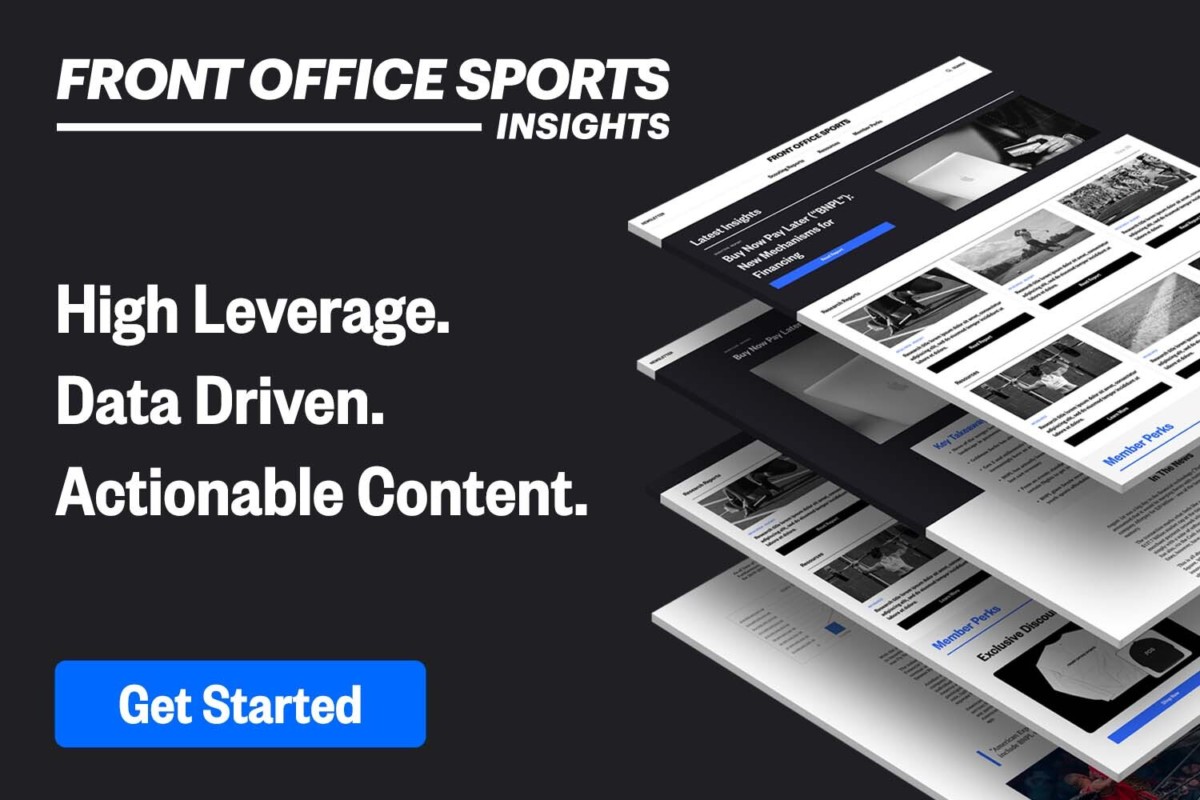 Looking to stay ahead of the ever-changing business landscape?
The Front Office Sports Insights platform provides members with high leverage, data-driven, actionable content on opportunities where sports meets industry.
The best part? It's free to college students, thanks to Public.com.  
In addition to reports on promising opportunities, Insights members get access to primary data sources and an engaged community of industry professionals. 
FOS is looking to grow and foster a community of student leaders, thinkers, and trailblazers across the intersection of sports and business; the goal is to help students turn ideas and research into action and careers. 
Think of Insights as everything you love about Front Office Sports – just one level deeper.
Want to learn more? Check out Insights College today.