Everything about DeVonta Smith's Heisman Trophy win was historic, from the season's circumstances through the virtual ceremony. After weathering it all, chances are he'll be set for life.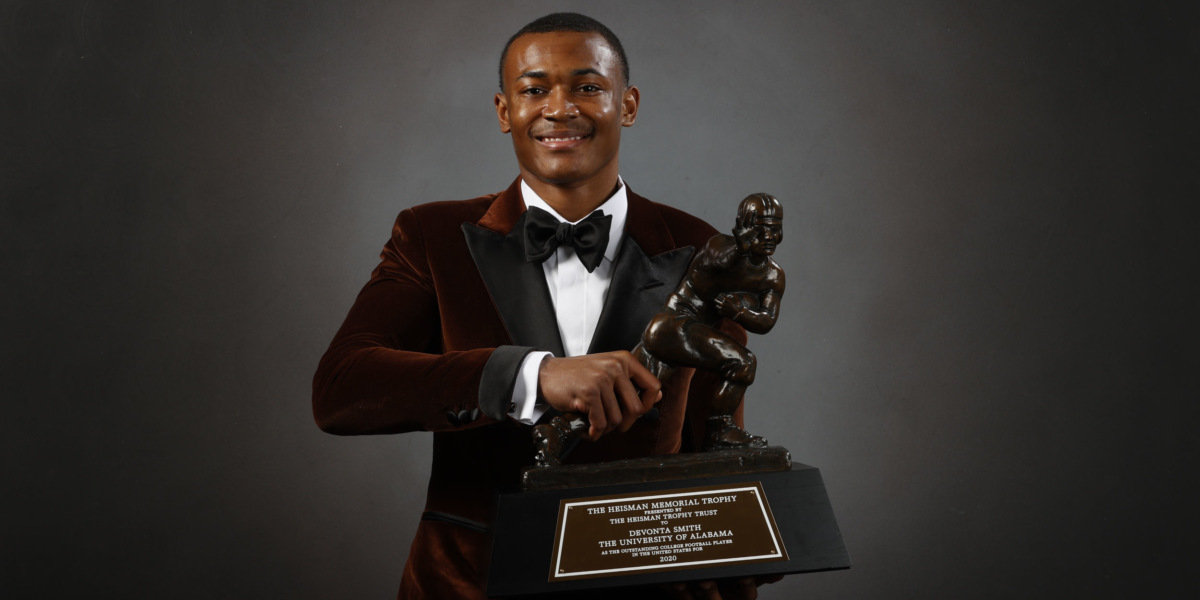 Alabama wide receiver DeVonta Smith was announced as the winner of the 2020 Heisman Trophy last night, setting him up for a lucrative career.
Smith beat out his own quarterback Mac Jones for the Heisman, and is the first wide receiver to win the award since 1991; 20 quarterbacks have won since then.
The 22-year-old also won the Paul Hornung Award, recognizing him as college football's most versatile player.
Back in 2014, ESPN estimated that winning the Heisman alone was worth a minimum $800,000 over the course of the winner's lifetime.
In many cases, the winner goes on to sign a monster rookie contract in the NFL.
Recent Heisman Winner Rookie Deals:
Joe Burrow, 2019: No. 1 draft pick, four-year, $36.1 million deal with the Cincinnati Bengals
Kyler Murray, 2018: No. 1 draft pick, four-year, $35 million deal with the Arizona Cardinals
Baker Mayfield, 2017: No. 1 draft pick, four-year, $32 million deal with the Cleveland Browns
Players aren't the only ones who benefit.
Baylor University generated an estimated $250 million from donations, ticket sales, licensing fees and sponsorship deals after Robert Griffith III won the Heisman in 2011.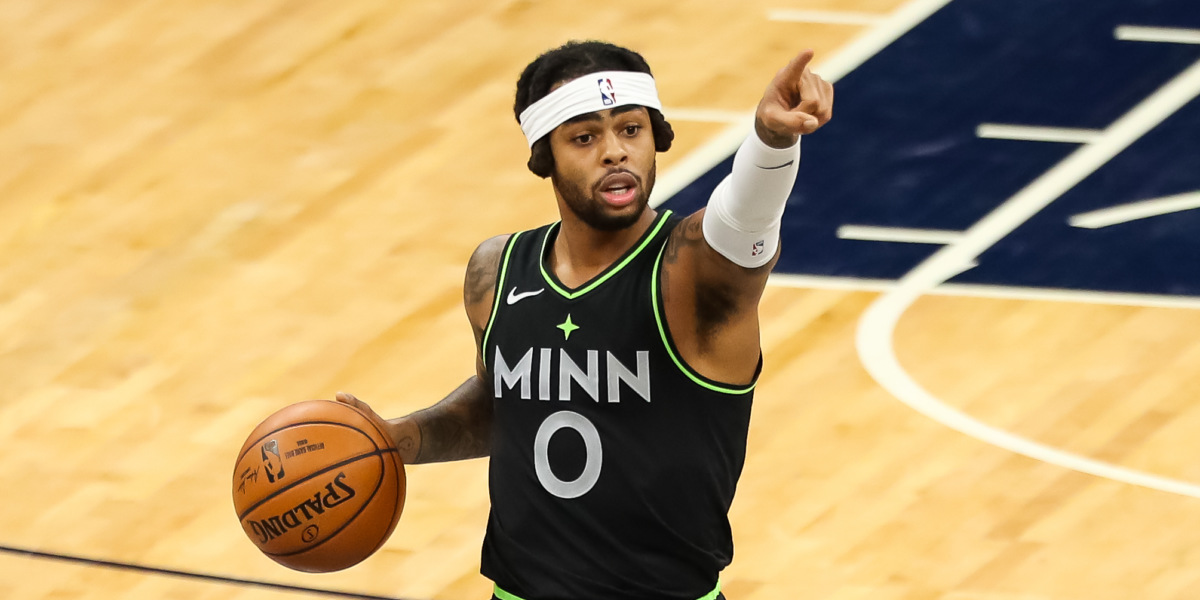 The NBA landscape could significantly change in the coming years.
League expansion talks are heating up, and Minnesota Timberwolves ownership might soon change hands.
Timberwolves owner Glen Taylor has shopped the team since July 2020, with an estimated value of around $1.5 billion. The 79-year-old put the team up for sale twice before, in 2012 and 2015.
Taylor bought the Timberwolves for $88 million in 1994. He'll make a profit no matter what, but a sale below $1.5 billion would be out of step with the surging valuations of the past decade. In October, the smaller market Utah Jazz sold for $1.66 billion.
While Taylor wants to keep the Timberwolves in Minnesota, the team has been floated as a relocation candidate, which could help push the price up for an ownership group eager to find a new market.
A Realigned League: Last month, NBA commissioner Adam Silver said that he believes expanding the league is its "manifest destiny." New reports suggest the next two expansion teams could fetch $2.5 billion each in the near future.
The addition of two new teams could net existing teams about $160 million each, a much needed boost to revenues cratered by the pandemic.
Many speculated expansion or relocation markets are on the West Coast — most notably Seattle and Las Vegas.
SPONSORED
Optimize Your Team's Video Strategy

It might be a new year, but your video strategy is still your most important tool in engaging your fans.
The video experts at Brightcove are passionate about helping sports and media organizations leverage the power of video in the new year. Right now, get their new guide "Harness the Power of Sports Video" and get key insights including:
The D2C Landscape: Meet the biggest players and top trends in sports video today.
Distribution: Expand your audience reach with shoulder programming, live clipping, social, and more.
Monetization: Convert audience reach into revenue with AVOD, SVOD, TVOD, and personalization.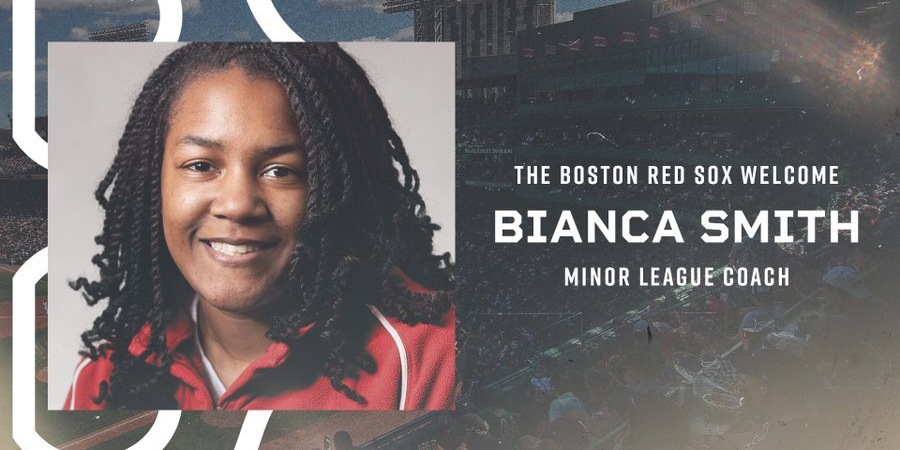 The Boston Red Sox announced that Bianca Smith, 29, will join the team as a minor league coach. She will become the first Black woman to coach in professional baseball.
The news comes as more women take leadership positions in the big four American sports leagues.
In 2020, Kim Ng of the Miami Marlins became the first female general manager in MLB history; Alyssa Nakken of the San Francisco Giants became the first full-time female coach.
Other 2020 Milestones for Women In Men's Leagues:
On Dec. 30, Becky Hammon became the first female acting head coach in NBA history when San Antonio Spurs head coach Gregg Popovich was ejected.
Cleveland Browns chief of staff Callie Brownson became the first woman to coach an NFL position group in a regular season game, filling in for the team's tight end coach.
Dawn Braid joined the Calgary Flames as a skating coach, becoming the first full-time female coach in the NHL.
San Francisco 49ers assistant coach Katie Sowers became the first openly gay and first female coach in Super Bowl history.
Women are also rising in the ranks of teams' business operations. Last month, Jaime Faulkner was named the Chicago Blackhawks president of business operations.
The National Lacrosse League has the first female deputy commissioner in men's professional sports. Longtime NHL league office executive Jessica Berman was hired for the role in 2019.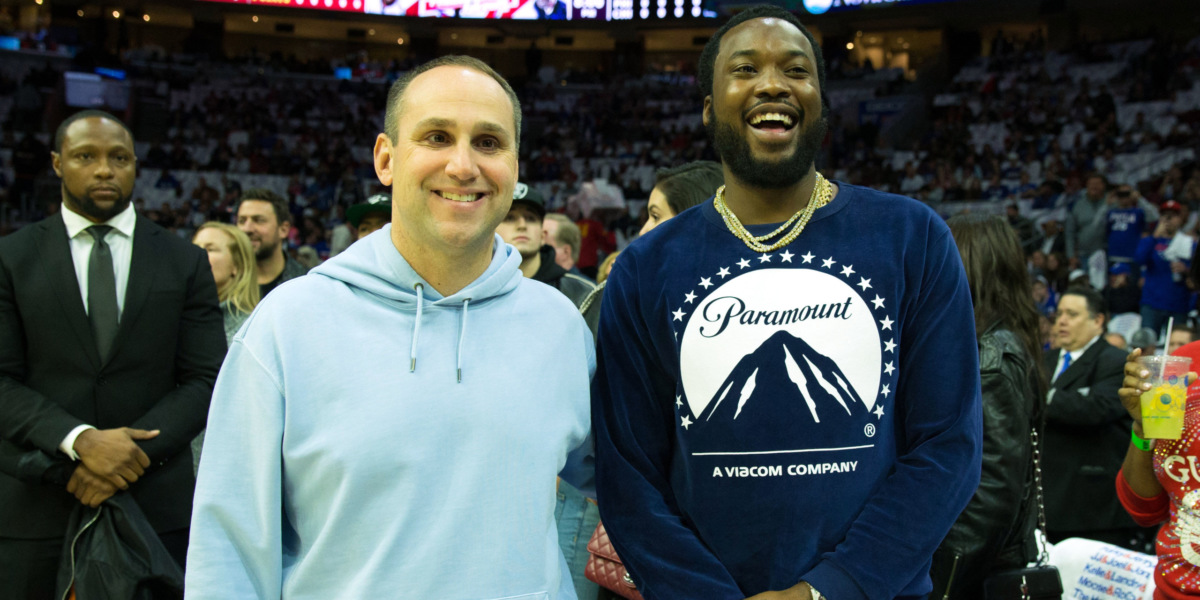 New criminal justice reform laws passed in Michigan on Monday were a big win for the criminal justice alliance co-founded by Fanatics CEO and Philadelphia 76ers minority owner Michael Rubin.
In January 2019, the REFORM Alliance launched with a mission to "move out at least a million people who are unjustly stuck in the criminal justice system within the next five years."
REFORM founders include Rubin, New England Patriots owner Robert Kraft, Brooklyn Nets owner Clara Wu Tsai, Jay-Z and Meek Mill.
Michigan's new laws revamp its probation and parole system. The state has the sixth-highest rate of probation supervision in the U.S., but the new laws will lower the caseload by 8.4%.
Another NBA owner recently entered the criminal justice reform conversation, albeit under different circumstances. Detroit Pistons owner Tom Gores came under fire for his ownership of prison telecom company Securus Technologies, but responded by saying he is committed to using it as a tool for reform.
What Rubin's saying: "It's encouraging to watch bipartisan leaders from different states recognize the need for fair and rational legislation focused on creating second chances for those in the criminal justice system."
In December, Rubin and Mill launched a $2 million scholarship in Philadelphia for underserved students.
SPONSORED
Financing Your Future

To get your finances ready for the future, you need a multi-pronged approach.
Thankfully, Acorns makes it incredibly easy to grow your money (in under 5 minutes):
Save More: Automatically invest spare change in a diversified portfolio, set aside money from each paycheck, and get money tips from financial experts.
Spend Smarter: Get the only heavy-metal debit card that saves and invests for you, with no hidden fees, real time Round-Ups, and Smart Deposit.
Earn Money: Earn bonus investments from more than 350 brands while you shop (i.e. Walmart, Nike, Apple, Walgreens)
Sign up for Acorns today and set yourself up for a financially stable future.
ESPN is working on contingency plans in case Monday night's College Football Playoff National Championship is postponed due to COVID-19 concerns. ESPN is being "flexible" with its production plans for Alabama vs. Ohio State, sources told Front Office Sports.
After shares plummeted on Monday, sports-centric streaming service FuboTV rebounded Tuesday following the company's announcement of preliminary fourth-quarter results. The stock rose as much as 26.13%, closing the day at $27.40, up 12.71%.
Ahead of its upcoming shortened season, the NHL unveiled sponsors for its four re-aligned divisions as it searches for ways to make up revenue. The league took a hit from COVID-19, with year-over-year revenue dropping 14%.