Reopenings are in full swing and investors are betting on an influx of miniature golfers.
Mini Golf, Big Investments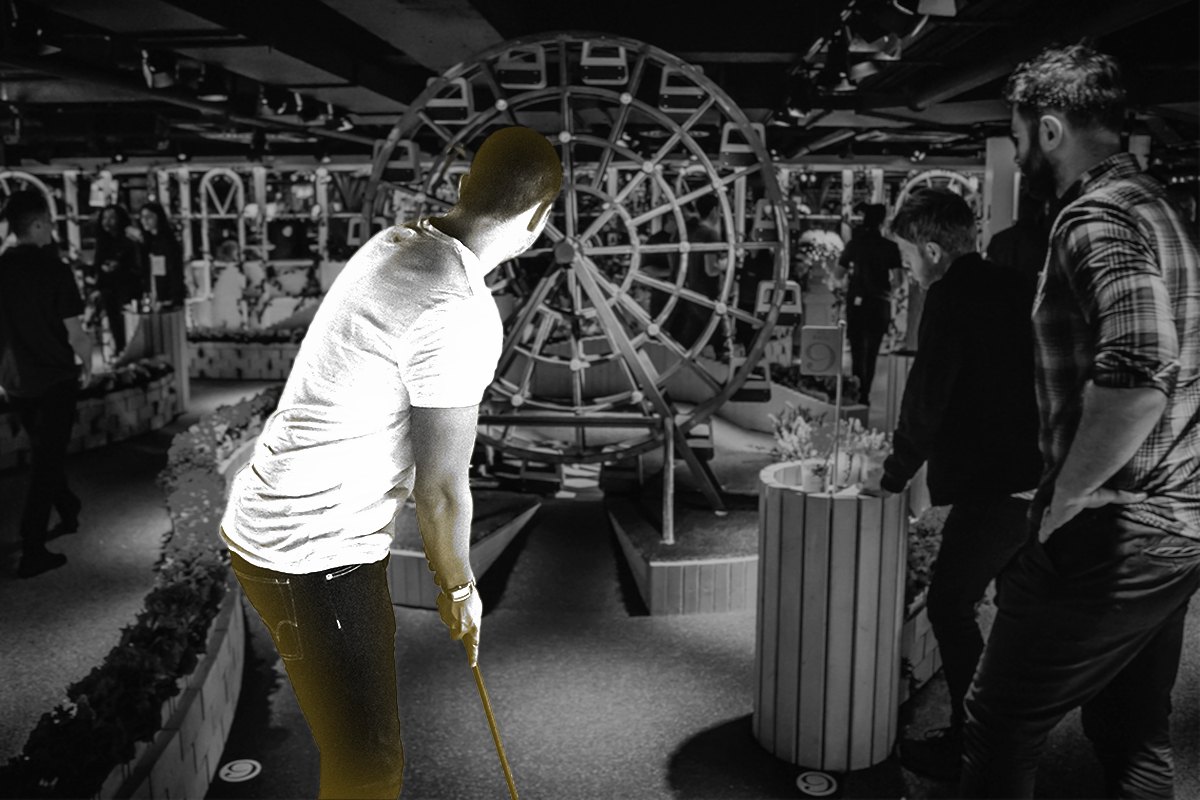 When Don Clayton stepped away from insurance sales and launched Putt-Putt in 1954, his first course cost him $5,500.
He made his investment back in 29 days and, in the following years, helped establish mini golf as one of America's favorite pastimes. Now, Putt-Putt is still around and mini golf is only getting bigger worldwide.
Swingers, a high-end mini golf experience popular in the United Kingdom, is headed to Washington D.C. and New York. The company got its start as a pop-up in 2014 but has taken strides since then, most recently raising $20 million from investment firm Cain International.
"We remain hugely confident in the ongoing appeal of unique experiential leisure concepts," Cain International CEO Jonathan Goldstein told the London Evening Standard.
Tiger Woods, Rory McIlroy, and Topgolf have made forays into putt-putt golf as well:
Woods is a partner in PopStroke, which provides golfers app-based score-keeping and food and drink delivery to the course.
Earlier this year, McIlroy partnered with Drive Shack on its high-tech mini golf brand Puttery, which plans to launch in Dallas this summer.
Topgolf, which recently completed its merger with Callaway, has added mini golf courses to multiple locations in recent years.
Puttshack, co-founded by the twin brothers who created Topgolf, has three U.K. locations and plans to open more in Atlanta, Miami, and Chicago this year.
"It's one of the only things I can think of that regardless of age, socioeconomic background or skill level, an 8-year-old can enjoy to the same extent as a 78-year-old," PopStroke founder Greg Bartoli told the Naples Daily News.
More than 130 million people play mini golf each year; annual revenue across the industry exceeds $1 billion.
Athlete, Celeb SPACs Draw SEC Warning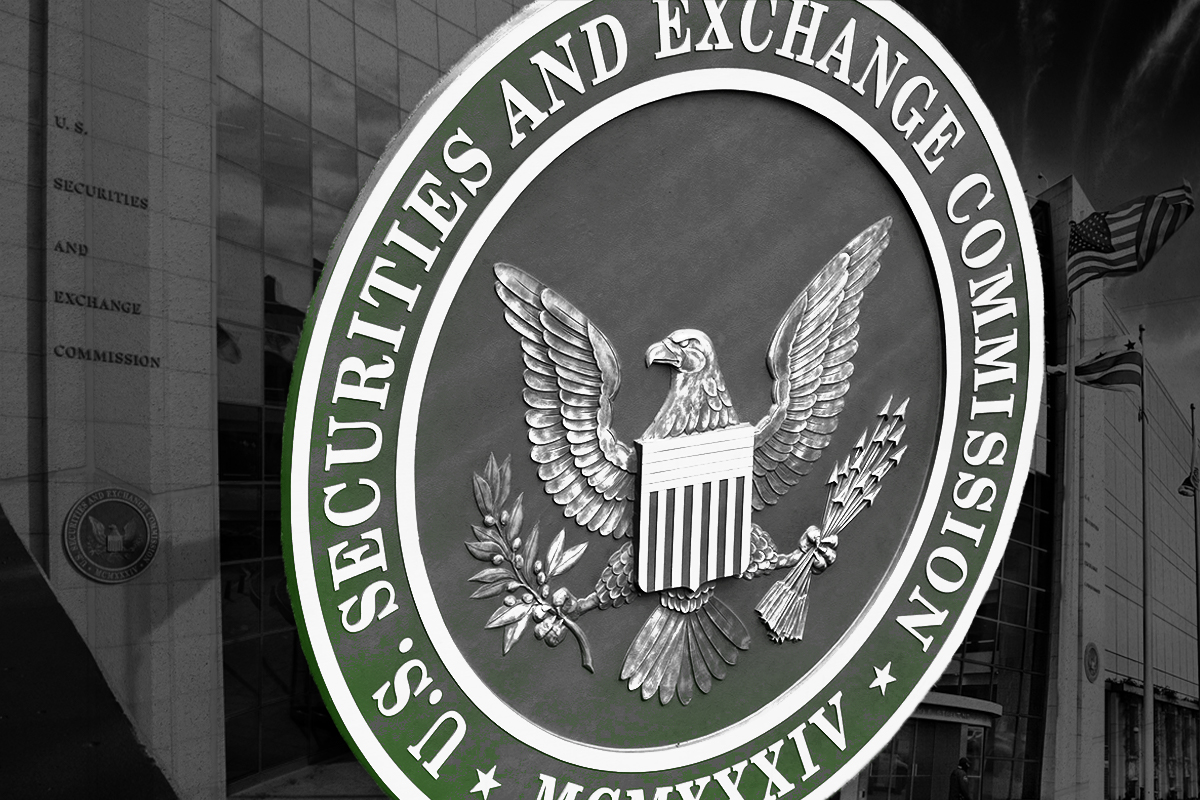 The Securities and Exchange Commission issued an alert about the influx of SPACs involved with celebrities, "from movie stars to professional athletes."
"It is never a good idea to invest in a SPAC just because someone famous sponsors or invests in it or says it is a good investment," the agency wrote.
SPACs, also called "blank check companies," raise money from investors with the purpose of acquiring a private company in a specific sector and taking it public. SPACs have exploded in popularity over the last year and become quite trendy among athlete investors, along with many other sports figures and entities.
A-Rod, Colin Kaepernick, Serena Williams, and Steph Curry have all recently gotten into the SPAC game.
Fitness company Beachbody agreed to go public in February through a merger with a SPAC advised by Shaq.
Houston Rockets owner Tilman Fertitta will take Fertitta Entertainment public through a $6.6 billion merger with FAST Acquisition.
RedBird Capital and famed Oakland A's executive Billy Beane created RedBall Acquisition to acquire a professional sports franchise.
Atlanta Braves and Formula One owner Liberty Media's new SPAC raised $500 million in its January IPO.
With the popularity of blank check companies comes increased scrutiny. An analysis by the Harvard Law School of Corporate Governance concluded that, "When commentators say SPACs are a cheap way to go public, they are right, but only because SPAC investors are bearing the cost, which is an unsustainable situation."
The first two months of 2021 were the largest ever for SPACs, with $24.4 billion and $33.4 billion in issuances in January and February respectively, according to Bloomberg.
SPONSORED BY ANHEUSER-BUSCH
Nominate the Next Rising 25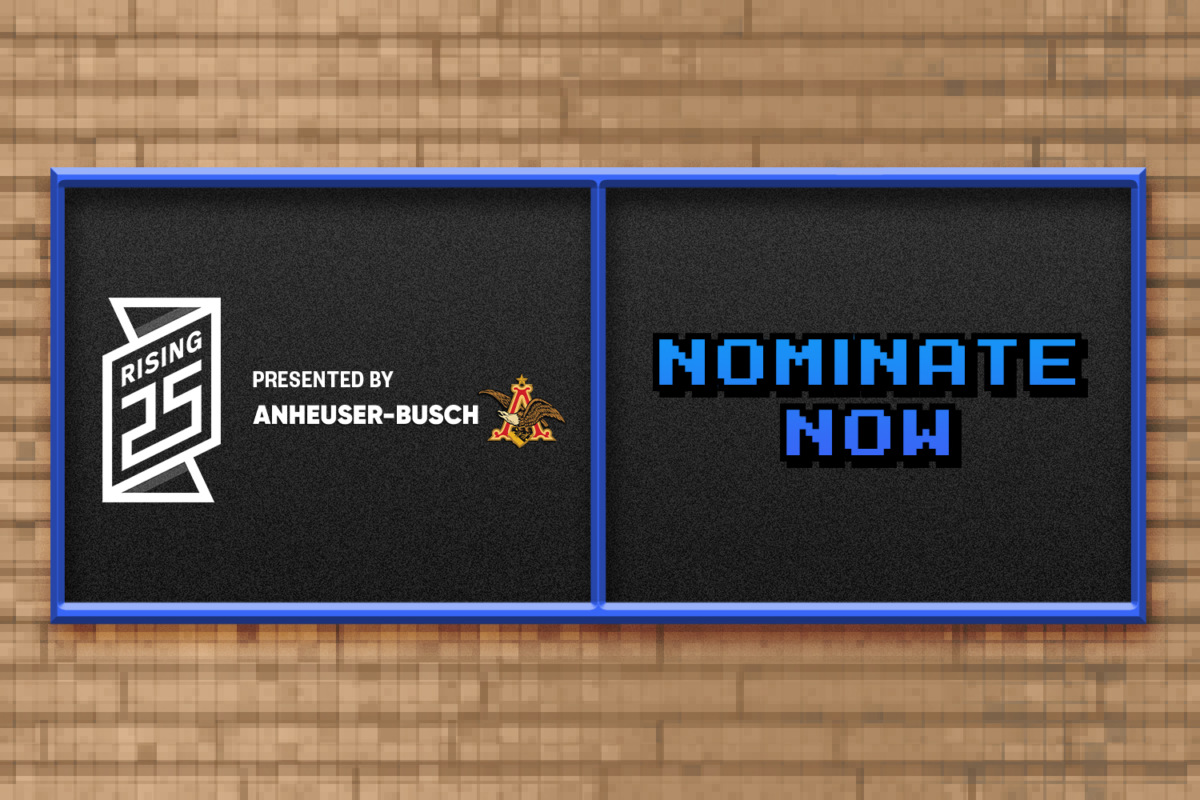 The '90s gave us unforgettable sporting moments – The Dream Team, U.S. Women's Olympic Soccer team taking gold, Tiger winning his first major and of course, the release of NBA Jam.
It's also the decade our next Class of Rising 25 Award winners were born.
Now in its fifth year, the Rising 25 Award, presented by Anheuser-Busch, shines a spotlight on the brightest young stars in the business of sports.
Know someone that should be included in our starting lineup? Nominations are open now through Tuesday, March 23. 
PS5 Becomes Fastest-Selling Console in History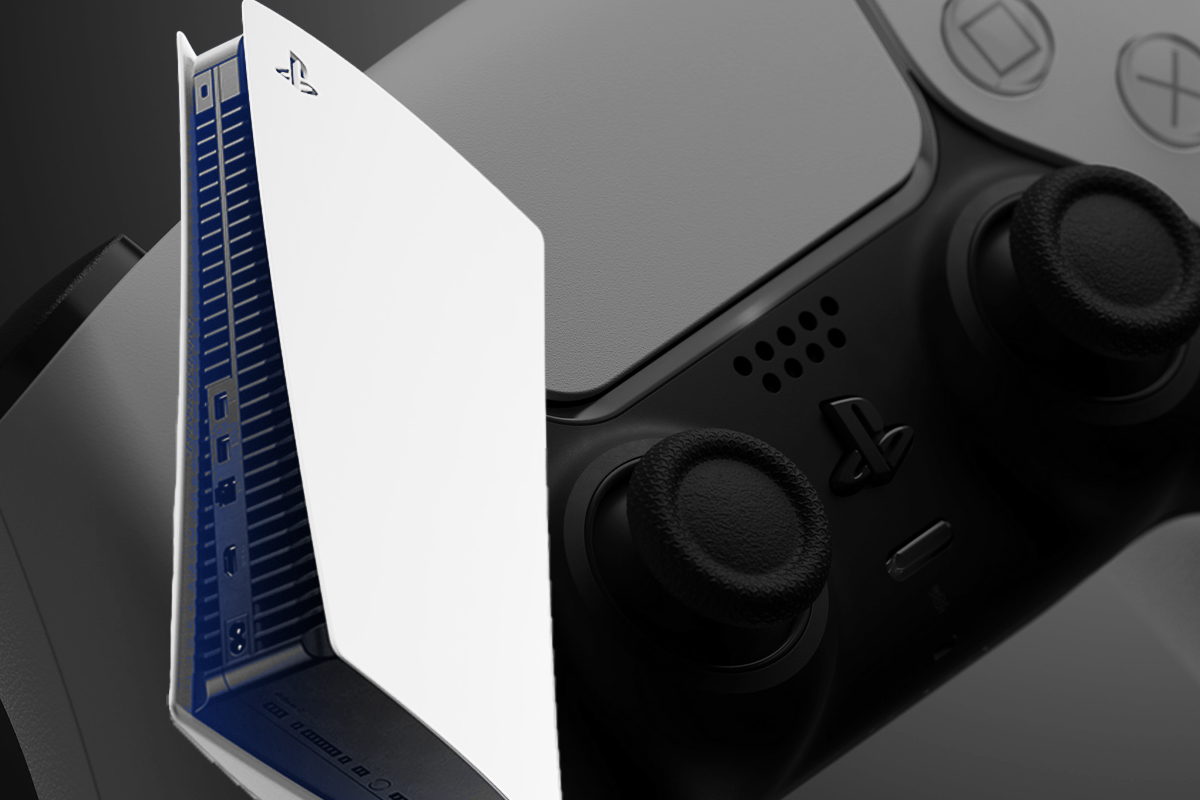 Sony's PlayStation 5 is the fastest-selling video game console in U.S. history based on total dollar sales after four months in the market, according to The NPD Group.
Nintendo's Switch still sold more units in February, the PS5 DualSense controller was the best-selling video game accessory of the month, and Nintendo's "Super Mario 3D World + Bowser's Fury" was the best-selling game.
The entire video game industry is off to a flying start in 2021.
February spending across all gaming categories reached a record $4.6 billion, up 35% year-over-year, per NPD.
Year-to-date video game spending hit $9.3 billion, 39% higher than it was at the same point last year.
Roblox went public on March 10 and immediately saw its valuation jump to $45 billion from $29.4 billion in January.
Sony CFO Hiroki Totoki said in February that the company aims to triple its PS5 sales to 14.8 million units in the coming fiscal year. Tech analysts Omdia project the console to sell 63.9 million units by 2024.
Beyond Sony and Nintendo, the new Xbox helped Microsoft record its first-ever $5 billion quarter in video game revenue. Earlier this month, PC gaming leader NVidia reported that its gaming unit brought in $2.5 billion in revenue in Q4 2020, up 67% from the year before.
The PS5, which retails for $500, or $400 for the version without a disk drive, has been notoriously difficult to acquire due to supply chain issues, which contributes to a thriving resale market on platforms like StockX.
Bike Sales Booming for Canadian Industry Leader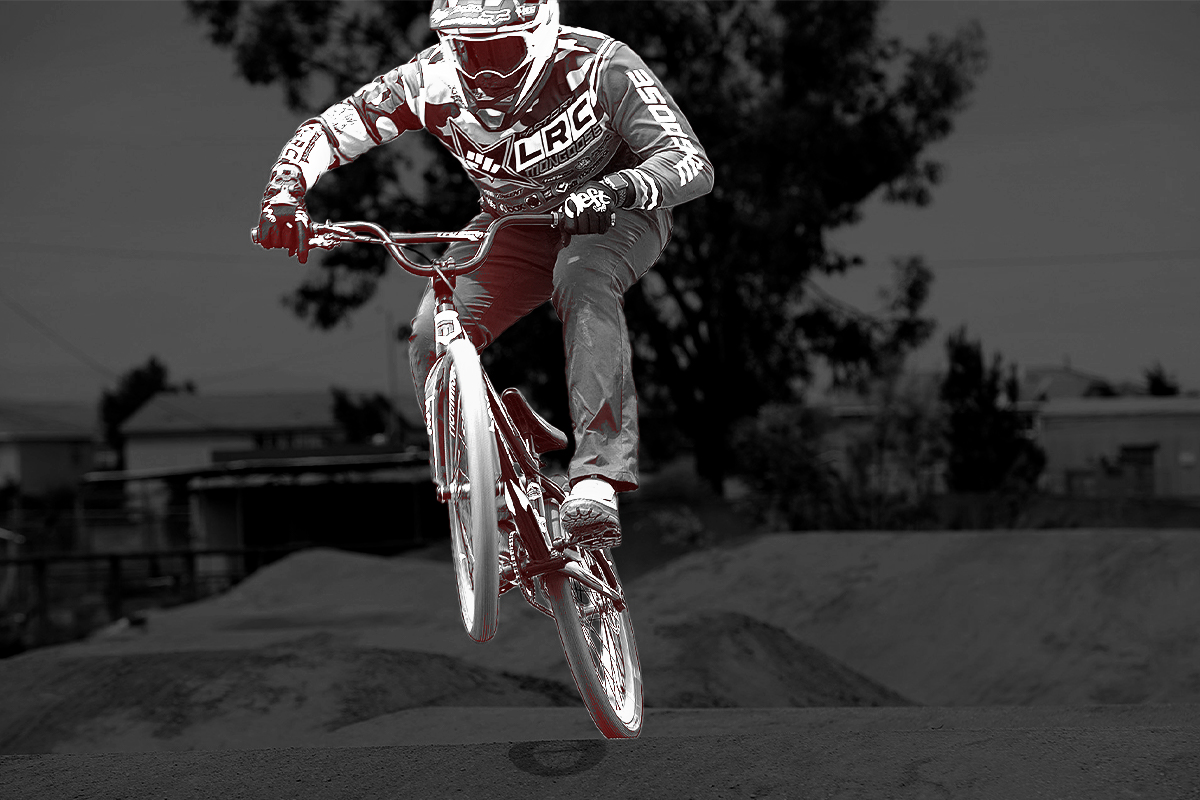 Quebec-based Dorel Industries, which makes infant car seats and home furnishings, reported Q4 and full year revenue highlighted by a strong demand for its other staple product: bicycles.
The Dorel Sports cycling division, which includes brands Schwinn, GT, and Mongoose, saw Q4 sales increase 13.8% year-over-year to $265.3 million.
Overall Dorel Sports' revenue increased 14.9% to $1.04 billion, and company-wide, Dorel Industries reported $2.76 billion in revenue for the full year, a 4.9% increase.
Dorel President and CEO Martin Schwartz expects another significant revenue bump in the first quarter of 2021. "Despite the industry-wide reality of component availability limiting production and higher costs, the year is starting very strongly," he said.
Dorel's unsuccessful attempt to go private was part of the reason the company incurred $7.5 million in fourth-quarter costs. Schwartz said shareholders' formal termination of the privatization process in February was a vote of confidence for the company's potential as a public entity.
Shares in Dorel Industries have dropped 8% since the beginning of the year, but its stock price has increased five times over in the past 12 months.
SPONSORED BY EVERY MAN JACK
Start the Day Fresh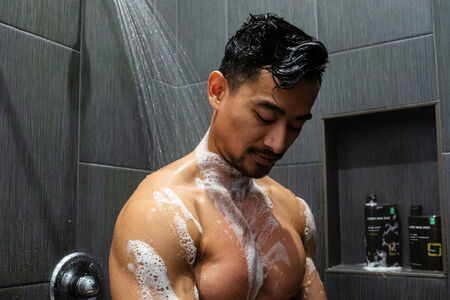 The time has come to clean up your act. Every Man Jack's grooming products have got you covered from head to toe and everything in between. 
Taking care of yourself isn't just about what you put in your body, but on your body. And we design our naturally derived products with every guy in mind. For every routine. Every budget. And every day.
Step off the sidelines and get into the game by joining the #cleangroomingmovement. Free shipping on orders $25+ with code SHIPIT.
Gonzaga, Baylor, Illinois, and Michigan were awarded the No. 1 seeds in the upcoming NCAA men's basketball tournament.
New Orleans Saints quarterback Drew Brees retired after playing 20 seasons in the NFL. Brees won his first and only Super Bowl in 2010.
Sports streamer FITE, which will air Jake Paul vs. Ben Askren next month, agreed to make Virgin TV its UK carrier.
PropSwap raised $2 million from Fama Ventures and individual angel investors. The Las Vegas-based company operates a secondary marketplace for sports bets.