NCAA chief medical officer advises against season if COVID-19 testing doesn't change, NFL teams start to outline fan plans, no college football could add further pain to advertisers, and sports betting's 2020 future looks bright.
LSU Could Lose $80M Without Football, Big Ten Player Starts Petition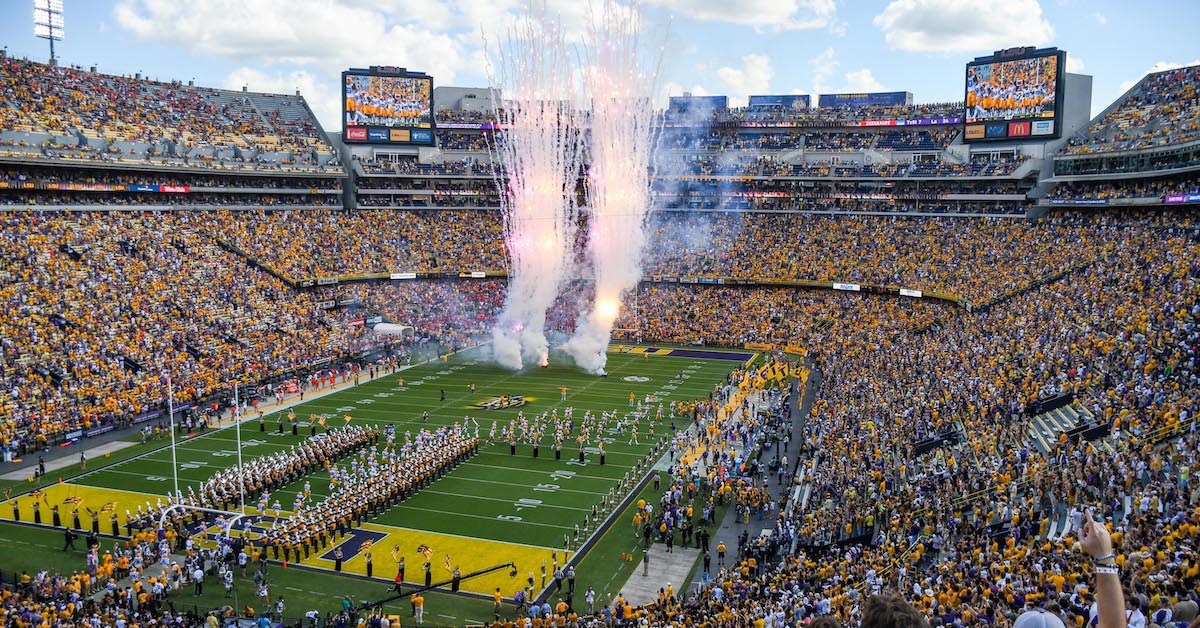 Following the Big Ten and Pac-12 postponing their fall sports seasons last week, NCAA Chief Medical Officer Brian Hainline said there's no way to go forward with fall sports if COVID-19 testing remains the same. Hainline's comments are in opposition of the other three Power 5 conferences that are still planning to play the football season.
If the SEC shelves its football season, LSU President Thomas Galligan said the school could lose between $60 million to $80 million. Last month, Clemson leaders said it could lose up to $100 million with no ACC football season.
Schools within the Big Ten and Pac-12 are preparing for similar losses. For now, the SEC and ACC are still moving forward with plans for a fall football schedule.
As conference and school administrators discuss if sports will be played or not, some players are voicing their opinions. Ohio State quarterback Justin Fields launched a petition to reinstate the Big Ten season. By Sunday afternoon it had more than 150,000 signatures.
Big Ten Football Numbers:
$952 million: Big Ten revenue generated from football.
$275 million: Big Ten football ticket sales.
$104 million: Potential loss for Ohio State without football in the academic year — most in the Big Ten.
$49 million: Potential loss for Rutgers, the other end of the spectrum.
Packers Fans Hesitant About Games, Teams Still Deciding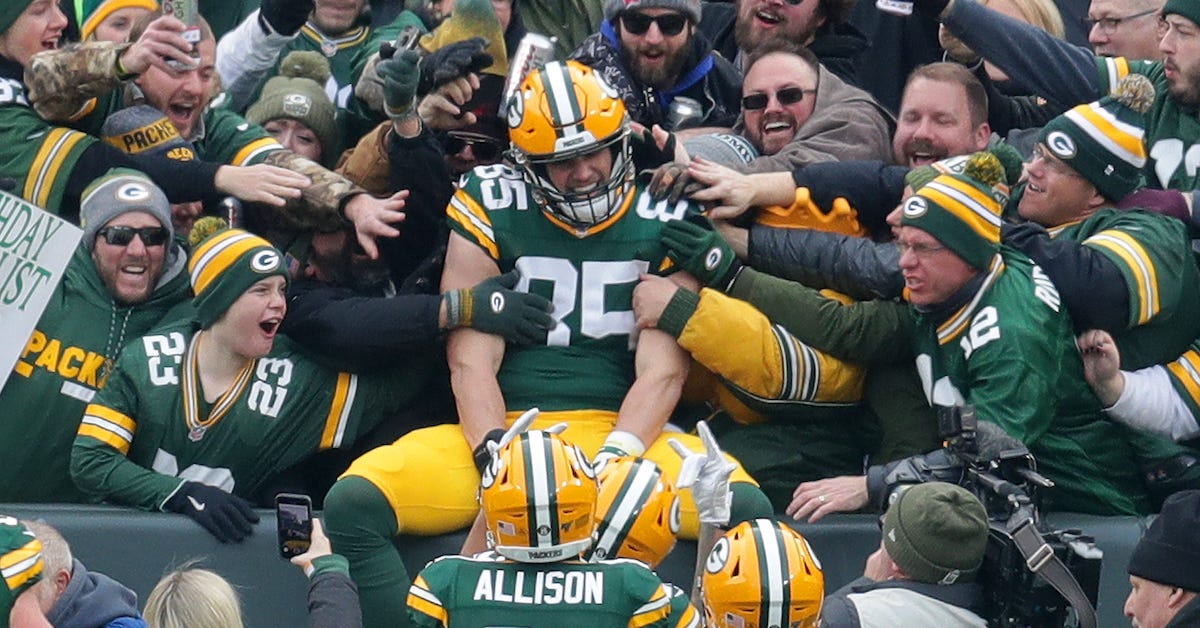 Green Bay Packers President Mark Murphy said more than 80% of the team's season ticket holders have opted out of this season. The Packers will hold at least the first two games at Lambeau Field this season without fans. Every game at Lambeau Field since November 1959 has been sold out.
Teams across the NFL are trying to figure out what their stands will look like as the season nears. Some local guidelines, like those in New York and New Jersey, are prohibitive for any fans at Bills, Jets and Giants games. Las Vegas Raiders owner Mark Davis said fans won't be allowed during the team's first season at the $1.9 billion Allegiant Stadium.
The Houston Texans, New Orleans Saints, Philadelphia Eagles and Washington Football Team will host at least their home openers without fans. Most teams are undecided or have announced intentions for reduced capacity.
SPONSORED
Helping Golf Communities Thrive

RBC does more to grow the game than simply just sponsoring tournaments. Team RBC are working to create a lasting impact on communities that have shown their love for golf over the years.
RBC has donated over $20 million to communities hosting events like the RBC Canadian Open and the RBC Heritage tournaments. RBC is pleased to be the official banking and financial services partner of Team RBC – world class golfers and emerging professionals who wear the RBC brand and compete on the PGA and LPGA Tour.
Visit teamrbcgolf.com today to learn more about all the wonderful things that RBC are doing to grow the game in North America.
NCAA Football Postponements Creates Void, Sports Back Performing Well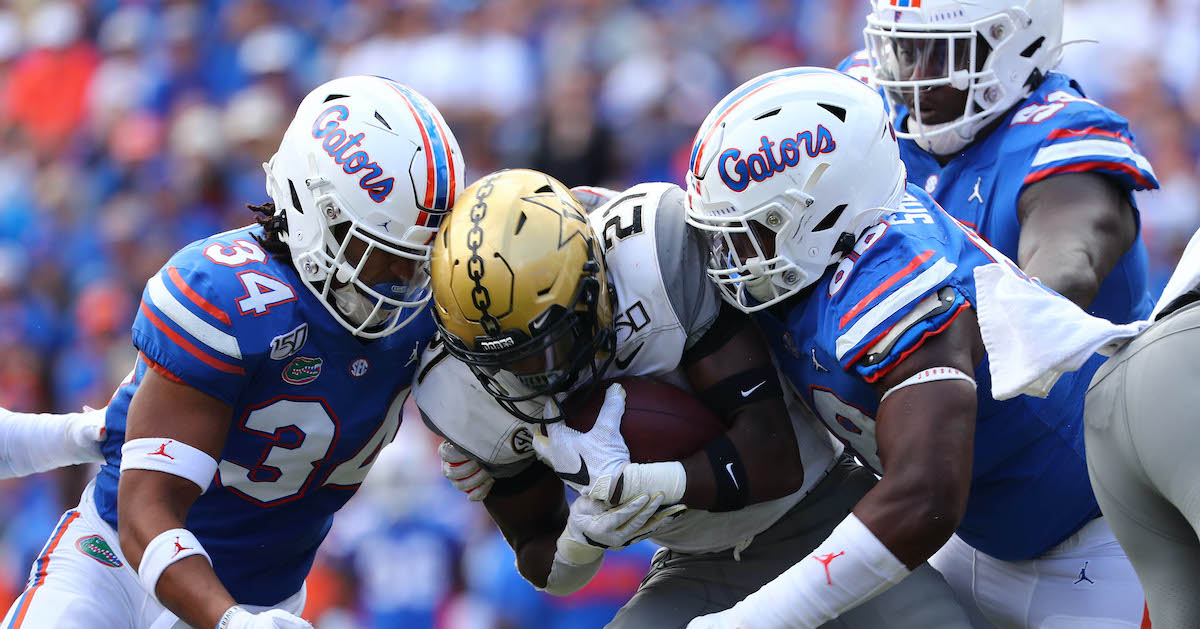 More than $1 billion worth of television ads could be disrupted this season as a result of college football postponements. ESPN and ABC alone have $850 million in ad sales wrapped around college football broadcasts. In 2019, there was more than $1.7 billion in total college football advertising inventory.
More upheaval likely won't be welcomed by marketers who have been challenged by the sports shutdown. Eight of the top 10 TV programs for ad engagement in the past year were sports events. Ad revenue dropped 26.7% year-over-year in April, largely because of the lack of sports, including the NCAA Final Four.
With live sports returning, advertisers are also coming back and seeing boosted engagement levels, said Kevin Krim, CEO of EDO, an ad measurement company. Search engagement from TV ads jumped 72% for the NBA's return compared to games at the start of the season. For baseball, the delayed Opening Day games outperformed 2019 Opening Day by 29%.
Sports Betting Outlook Rosy For Rest of 2020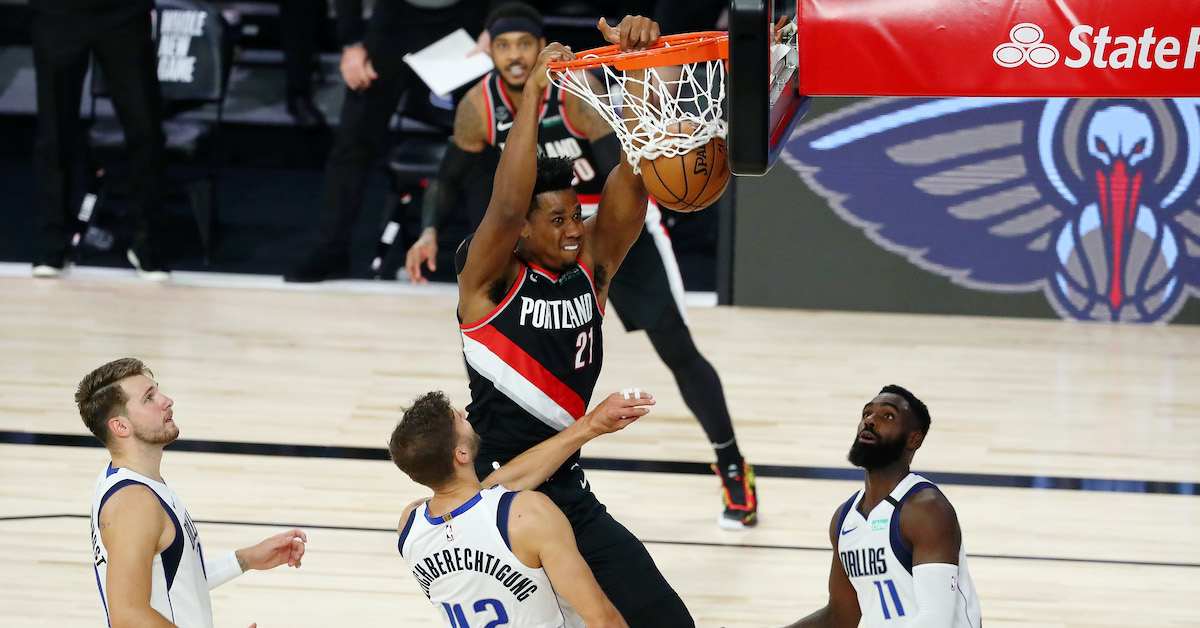 Last week, Goldman Sachs put a "buy rating" on Penn National Gaming, noting major upside to the company's customer acquisition potential through its ownership of Barstool Sports. Penn National is slated to launch the Barstool Sportsbook app next month. Shares of Penn National have gained 101% in 2020.
Goldman's rating came a few days before DraftKings released its second quarter earnings, which saw a 25% increase in revenue during the period. Despite the jump in revenue, the company lost $161.4 million in the second quarter, up from a $28.1 million loss in the same quarter last year.
The company does expect 22% to 37% revenue growth in the second half of 2020 — finishing the year with expected revenue between $500 million and $540 million. It also has $1.2 billion in cash and no debt to survive a fall if there is no college football.
DraftKings shares have dropped nearly 6% since the earnings report, but are still up 75% since going public in April. Also contributing to the dip was news from the IRS that companies like DraftKings and FanDuel have to pay excise tax on entry fees.
Notable earnings reports this week:
8/20: Alibaba
8/21: Foot Locker
SPONSORED
Webinar: Financing The Recovery
The COVID-19 pandemic has permanently changed business operations within sports. Join us to learn how sports organizations and leaders are adapting their financial operations for a reset and for growth beyond Coronavirus.
This global panel discussion, including Scott Lexton of the Raine Group, Moon Javaid of the San Francisco 49ers, and Lara Price of the Philadelphia 76ers, will speak about how their organizations, portfolios, and partners have adapted their cash flow, working capital, strategic planning, debt, and business models for the 'new norm'.
This webinar will be on Wednesday, August 19 at 1 PM ET with moderator Felicia Nowels of Akerman LLP and will feature opening remarks by Front Office Sports CEO Adam White.
Sports leagues and teams are flocking to Reels, Instagram's new short-form video feature that aims to rival TikTok. 
The PGA Tour rolled out its first live odds broadcast integration during this weekend's Wyndham Championship, hoping to deepen engagement and bring in new fans.
A year after becoming the first Fortnite World Cup winner, Kyle "Bugha" Giersdorf has seen his business profile explode.