Welcome to FOS College, where we're reporting on how some athletes can start profiting off their name, image, and likeness even earlier than college — and continue to make money their entire careers.
– Amanda Christovich
High School NIL Landscape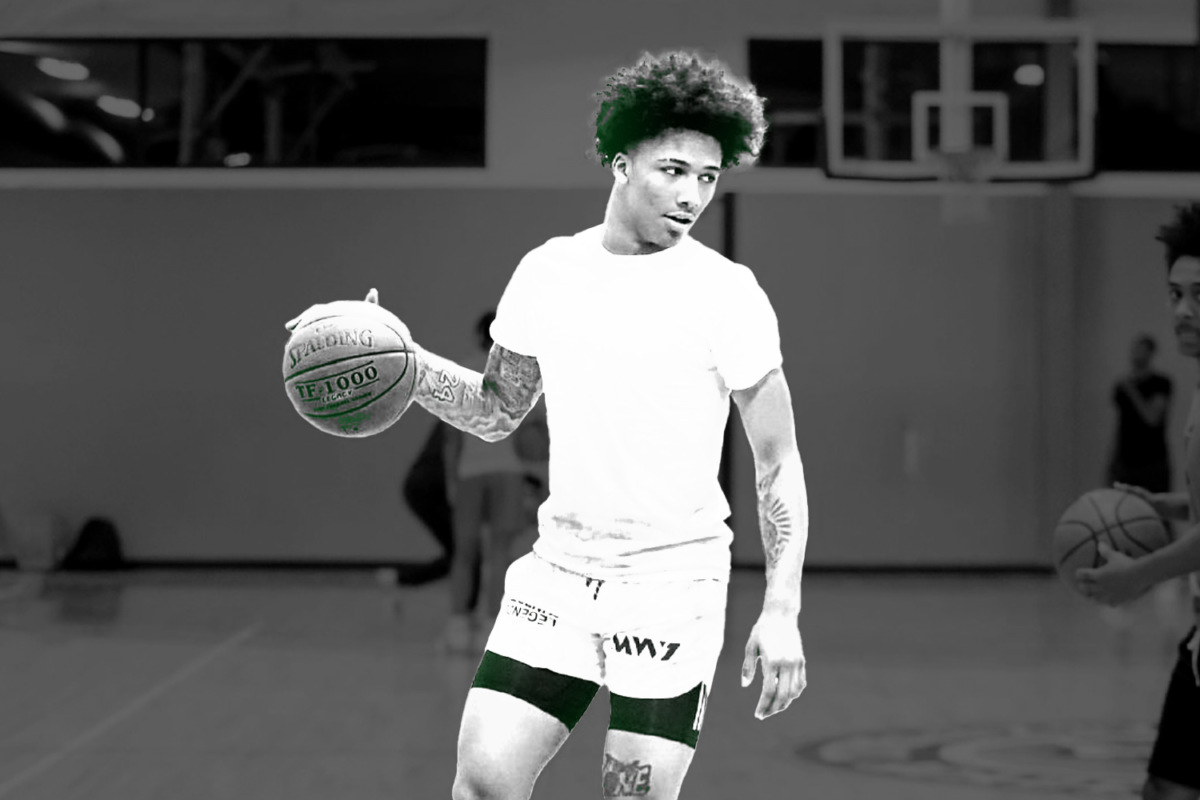 The NCAA's interim NIL policy didn't just reinstate NIL rights for college athletes. It quietly opened the market up to an entire new demographic: High schoolers.
Language in the policy's Q&A section said "prospective" athletes could profit without losing their NCAA eligibility. And while some athletes may be putting their high school eligibility on the line by participating in NIL, others can start cashing in right now.
Wasting No Time
Last week, star men's basketball prospect Mikey Williams became the first high school athlete to sign with a marketing agency when he inked a deal with Excel Sports Management.
Since middle school, the rising junior has built a social media platform with millions of followers, solidifying himself as an influencer in the grassroots basketball community.
Excel predicts he could make millions, VP Eric Eways confirmed to FOS.
It's not just Williams. BallerTV, a media company broadcasting youth sports, recently created NFTs for the top 30 boy's basketball players who participated in the June Pangos All-American Camp.
Each NFT went from $99 to $250, and at least three sold out within minutes, Executive Vice President and co-founder Sandeep Hingorani told FOS. On the secondary market, the NFTs went for, in some cases, 10 times the original price.
"The market reaction to it surpassed all of our expectations," Hingorani said.
The company put the earnings in a fund for athletes to either accept immediately or defer until graduation, depending on high school eligibility concerns. BallerTV will give players 50% of the profits.
Is Profiting Allowed?
The NCAA cleared the way for high school athletes to profit without risking college eligibility. But as for high school eligibility, there's a labyrinth of differing state laws and high school rules.
States like Mississippi, for example, passed laws preventing high school athletes from profiting and remaining eligible. But others, like California, don't have a law on the books about high school athletes. The state's high school sports association recently said athletes are allowed to profit as long as they don't use team logos.
There are also teams, like Vertical Academy where Mikey Williams will play, that aren't governed by state high school associations. That's why he can start profiting now.
The National Federation of State High School Associations is against NIL activities directly related to their status as athletes — but the organization doesn't have any power to enforce this position.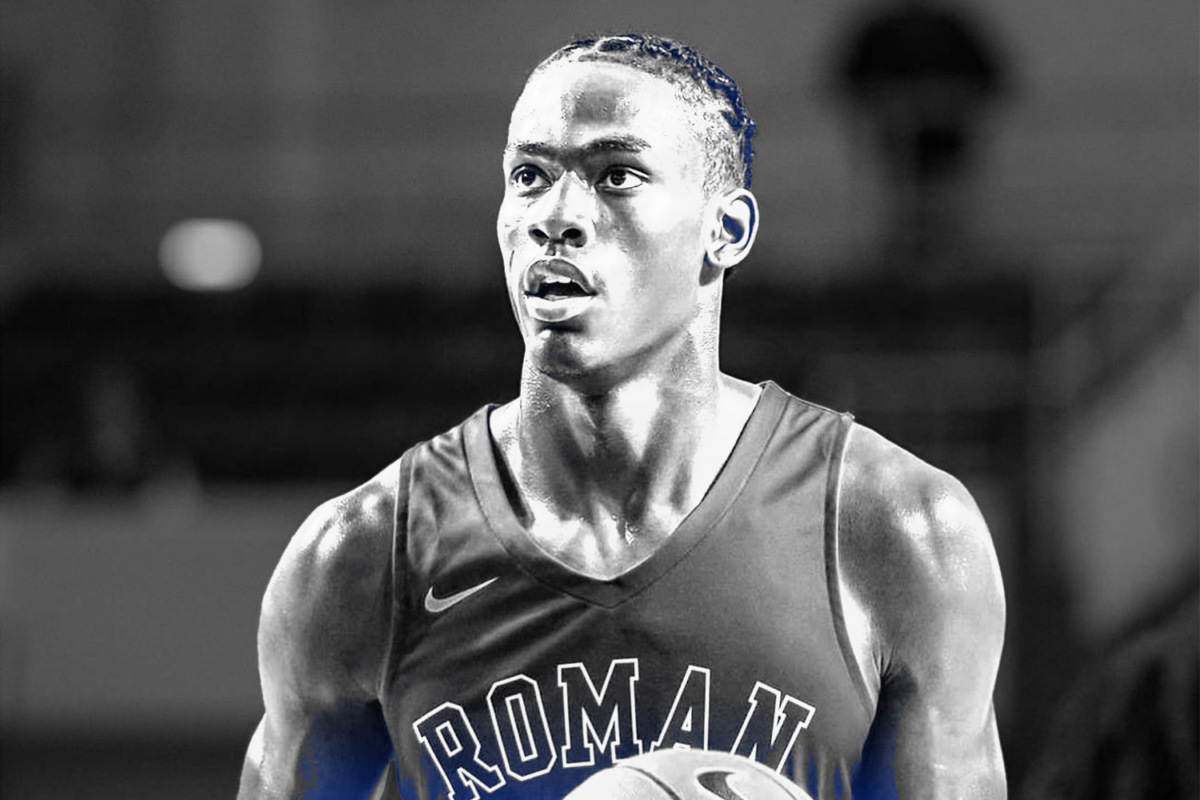 Of the high school athletes who can sign NIL deals, there appears to be a potentially lucrative market for basketball players, as well as those in other sports.
"Let's stop pretending as if these athletes aren't valuable," Hingorani said.
Engaged Audience
If you're wondering whether there's an audience for high school sports, just ask all the companies that cover them, from Overtime and SLAM to Ballislife and BallerTV.
Overtime, which will launch a professional high school basketball league this year, secured $80 million in its most recent funding round. BallerTV has raised almost $20 million in funding, Hingorani said.
Since investors have flocked to these companies, it makes sense that brands would partner with the athletes they cover. A select number of players like Williams could rack up deals, Eways said, and many brands have already reached out to partner with him.
Women's sports athletes with major followings could capitalize too, Eways said. Hingorani pointed out that of the 300,000-400,000 games streamed this year on BallerTV, half are women's sports. So there's definitely interest.
Even if it's just a star athlete "in a small town" getting a deal with a local business, "there's going to be opportunities for everyone," Eways said.
But he cautioned: "It's not a free-for-all. There's not going to be brands just paying thousands and thousands of dollars to everybody. It has to make business sense and move products for them."
If Excel signs other athletes, they're going to be very selective about who they choose.
Chasing Profits
The NIL landscape — especially as uneven as it is now — could also influence where athletes choose to go to high school.
Those who think they might have a chance of cashing in could move to states with more relaxed NIL laws, like California, NFHS executive director Karissa Niehoff told FOS. Especially in basketball, some athletes could also be interested in switching from their high school's team to a club team or academy.
SPONSORED BY OPENDORSE
Protect Athlete Eligibility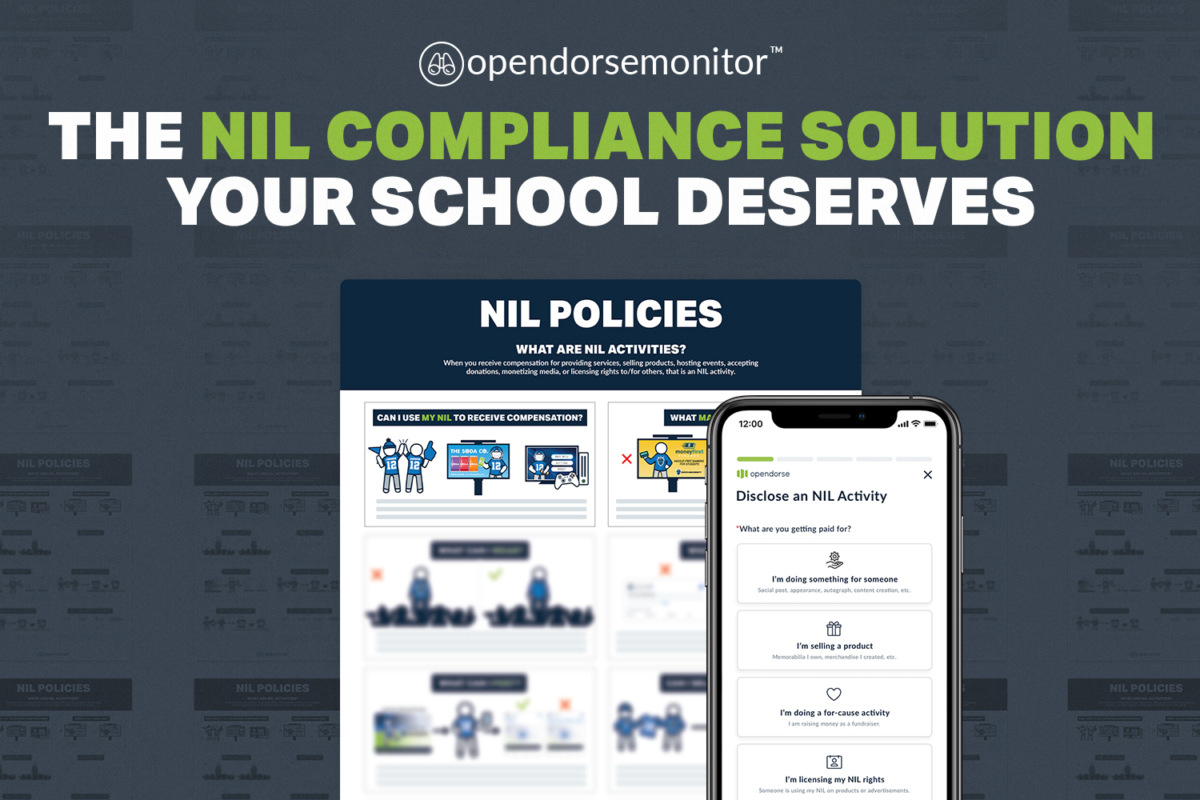 NIL is officially here – and so are the compliance challenges that come with it. Without a nationwide policy in place, every institution needs defined rules and resources to effectively empower student-athletes and staff. 
Opendorse Monitor™ is the college market's leading compliance solution. With Monitor, schools can generate custom policies and visual assets to help student-athletes and staff navigate legislation and rules. Athletes can easily disclose NIL activities to approved institutions, and the school can review and manage compliance processes – all in one place.
Protecting your athletes and institution just got easier: Demo Opendorse Monitor Today
Sports Pipeline Ripple Effect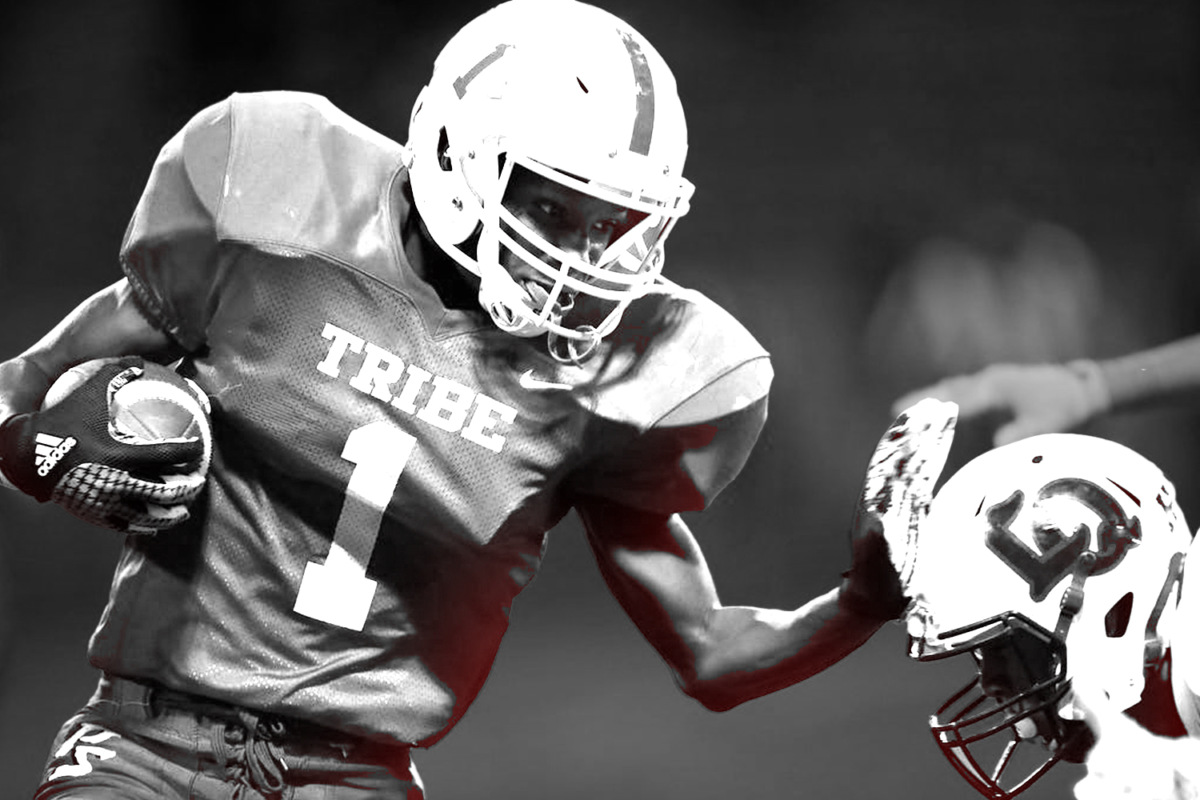 For the first time, some high school athletes can profit off their NIL beginning as early as high school.
The development raises fundamental questions about high school sports as well as the professional basketball pipeline.
Amateurism Blues
The NFHS supports NCAA athletes capitalizing on NIL, but is against athletes doing so at the high school level if it relates to their sports.
Why? Niehoff believes high school athletes are too young to be professionals.
She also said NIL in high school will cause "a real erosion of the very special culture that is a high school locker room, and is high school sports where kids are equal, they're about the team, they're about development, it's about community, it's about connection with the coach, connection with the school."
She believes athletes who want to pursue NIL in high school should play for club teams that aren't affiliated with traditional high school associations.
Proponents of NIL in high school, however, have noted that these arguments were also trotted out at the NCAA level. But in college sports, those fears haven't materialized.
Changing the Calculus
When it comes to men's basketball specifically, there are routes to skip the NCAA on the way to the pros than ever before, as FOS College reported in April. 
But players can also start profiting their freshman year of high school — and continue making money into their NCAA careers. 
Perhaps this will weaken the pre-professional routes, since athletes won't have to choose between the NCAA and NIL profits. Or, it could give athletes a taste of making money at a young age — and entice them to chase salaries as well.
And there's one other question, too: A select number of athletes, like Mikey Williams, can now potentially make millions during high school and college. Do they even need to play professional basketball to get rich?
SPONSORED BY CUE AUDIO
Brands - Unlock The Next Level of Signage & Fan Engagement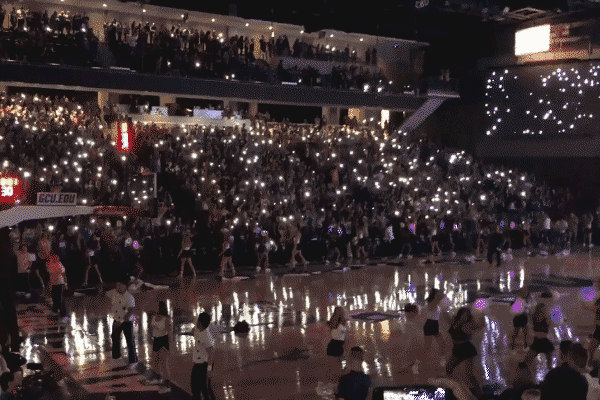 Courtside LED, TV visible signage, video board signage are all great, but how about 10 inches from the fans' face?  Send your brand messaging directly to the fans in the palms of their hands!
With CUE Audio's fan engagement platform, you'll have the ability to activate captivating cell phone light shows, personalized selfie cams, and content-specific trivia games through your strategic partnerships.  Additionally, the CUE platform includes data/lead collection, drive to retail, promo code redemption, and much more.
"We were blown away by these numbers & expect to double down on CUE's mobile wallet coupons at our properties" – Jay Jenkins, Coca-Cola
Schedule a Demo and let us help you tell your story!
Texas and Oklahoma informed the Big 12 Conference they won't be returning in 2025, and have officially applied to join the SEC. Read more on the financial ramifications of the decision

here.

The Pac-12's new commissioner George Kliavkoff spoke at his first media day event. In addition to doubling down on his

focus

on men's "revenue sports," he also

announced

the Pac-12 Networks would offer group licensing deals to athletes.

A former Minnesota professor, along with athletes, professors and lawyers, launched the College Football Players Association, according to ESPN.
Editor's Note: During the next installment of the FOS College Interview Series, FOS reporter Amanda Christovich will speak with former NCAA tennis player and current college athlete advocate Brittany Collens about NIL and athletes rights. Sign up here for the event on August 4 at 1 p.m. ET.
The pro-NIL wave hit college sports this year. Maybe it was only a matter of time before NIL washed over high school sports, too — and the clearly marketable athletes who play them.
NIL could alter the balance of power in high school sports: Is the state championship the most relevant goal? Or for some athletes, is it worth forgoing these opportunities to make money on a club team? Would high school sports change forever, as the NFHS fears?
NIL will provide an immediate opportunity — at least for top players — to make money they've never had before. Does the pressure of making it to the pros matter less, if some can earn a living now?
For certain athletes, could this new opportunity change everything?
Tips? Feedback? Reach out to me at amanda@frontofficesports.com or on Twitter.