Welcome to FOS College, where we're reporting on how the Pac-12's new commissioner wants to focus on "winning" in football and men's basketball over women's sports — and why that might be a mistake.
In this week's edition: 
Where women's sports rank for incoming commissioner George Kliavkoff

Data that shows the proven success of Pac-12 women's sports

How to further capitalize on women's sports revenue
– Amanda Christovich
Kliavkoff's Priorities Are Clear
Last week, the Pac-12 announced that George Kliavkoff, MGM Resorts International President of Entertainment and Sports, would replace outgoing commissioner Larry Scott.
Kliavkoff will take over a conference facing several major issues ranging from the deterioration of marquee football programs to a media rights deal inferior to other Power 5 conferences.
In his first press conference, Kliavkoff listed his top three priorities: "protect and support" athletes, "optimize revenue" for schools, and improve men's basketball and football.
He also explicitly emphasized that he'll focus on the two men's sports over women's sports.
Buttering the Pac-12's Bread
Kliavkoff does, in fact, have a background in women's sports. He previously served on the WNBA Board of Governors and managed the Las Vegas Aces. And early in the press conference, he said, "I'm a big proponent of women's sports."
But according to Kliavkoff, the conference's biggest weakness is the men's basketball and football national championship drought (although the NCAA women's basketball final was an all-Pac-12 game, with Stanford crowned champion).
Kliavkoff did talk about opportunities to grow women's sports. "I think elevating [women's basketball] is about giving it more media exposure. Women's basketball is one of those things — when people get to see it, and watch it and particularly in person, but also on television, they fall in love with it. So I think it's just about elevating the exposure for that sport, and admittedly for many of the other sports."
But he concluded by saying, "But again, I want to be clear: We know where the bread is buttered. We're focused on the revenue sports and winning in men's basketball and football."
Experts Raise Eyebrows
Commissioners have historically been judged on the success of men's basketball and football teams because of their enormous popularity and revenue.
"If the Pac-12 won the men's basketball title and the football title this year and every single other sport did nothing … from his perspective, that's a huge success," Southern Utah University sports economics expert David Berri told FOS. "If you reverse it … it's a failure."
Both the NCAA and College Football Playoff award cash depending on men's basketball and football team playoff performances. That's not the case for women's sports.
But should conferences develop priorities based on that system?
"I call that backwards thinking," University of Pennsylvania college sports finance expert Karen Weaver told FOS. "To keep looking backwards to that kind of rewards and evaluation system seems to be really shortsighted."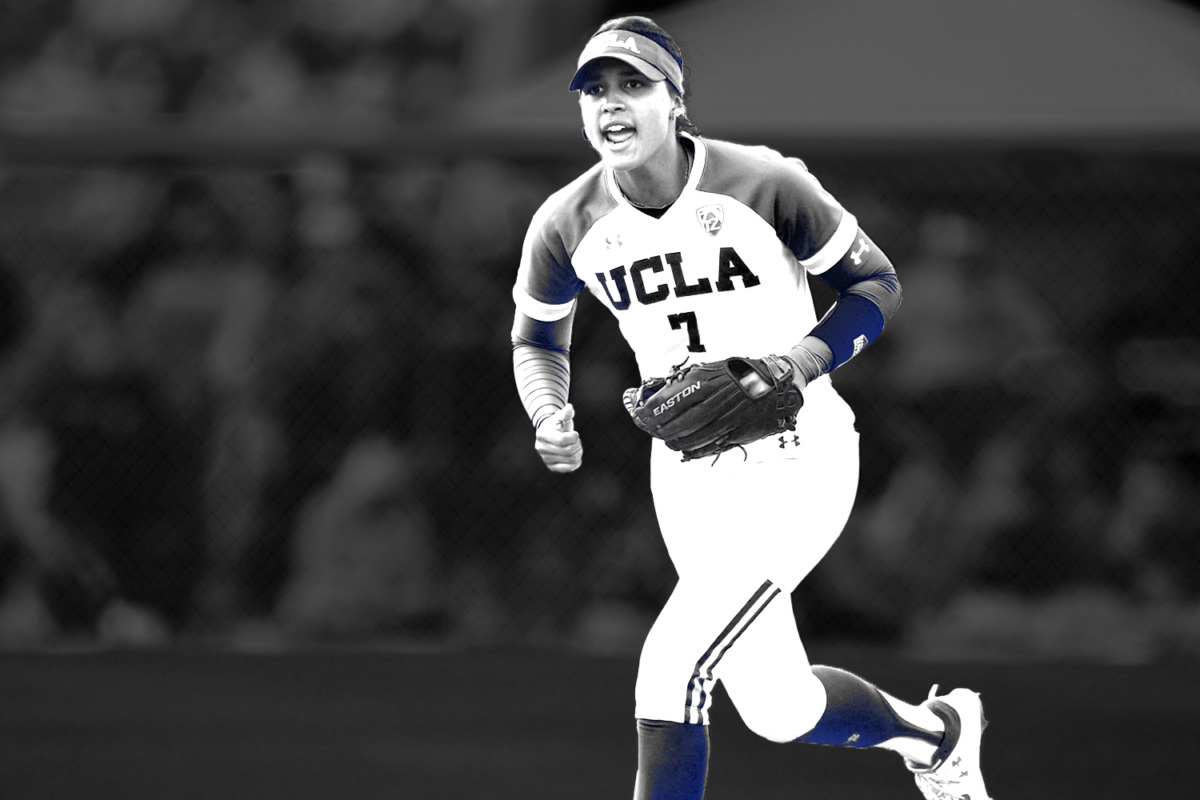 From Stanford women's basketball to UCLA softball, the Pac-12 has some of the most successful women's sports programs in the country. In the last few years, they've grown in popularity. And they're already generating significant revenue.
USC made about $18.6 million in revenue from women's sports in 2018-19, according to Department of Education data. Oregon State made about $15.7 million, and Washington State made $8.7 million. Of all Pac-12 schools, only two reported less than $3 million in revenue from women's sports teams.
"It is not the case that there are only two revenue sports," Berri said.
Who's Watching
The NCAA women's tournament notched several viewership milestones, some of which directly correlated with ESPN putting games on higher-visibility channels (think ABC vs. ESPN2).
The Final Four — which included Arizona and Stanford — garnered 14% more average viewers than it did in 2019, according to Sports Media Watch. 
The championship game had more than twice the audience of ESPN's Sunday Night Baseball, which was shown in prime time directly after, per SMW.
It's not just basketball, either. This year, ESPN aired the women's gymnastics final, which featured Utah, on ABC for the first time. The final had more average viewers than any gymnastics event since 2011, according to SMW, and a 510% increase over 2019.
And while the 2021 Women's College World Series hasn't started yet, its 2019 ratings showed major growth: The championship series, including UCLA, was up 13% and averaged 1.57 million viewers.
Who's Going
As fans return to stadiums, it's unclear how behavior may change. But if the pre-pandemic numbers for Pac-12 women's sports attendance are any indication, the demand will return.
In 2019, the Pac-12 saw five softball teams rank in the top 20 for average attendance: Arizona, Oregon, Arizona State, UCLA, and Washington, NCAA data shows. The conference also had three basketball teams in the top 20 — and that didn't include Stanford, the 2021 champions.
What's more, in 2020, Utah women's gymnastics set the NCAA single-season attendance record for the sport.
SPONSORED BY SPORTSDIGITA
The Future of Fundraising Is Here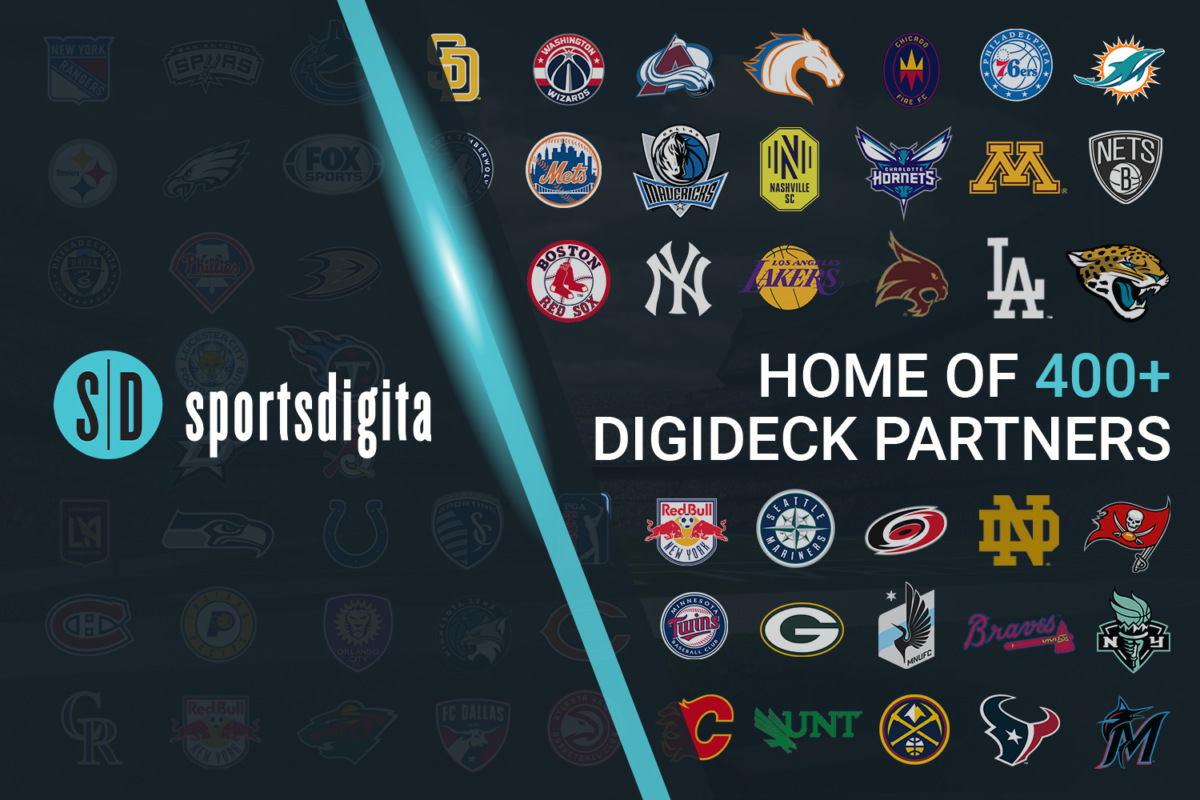 How do the country's most prestigious colleges bring their unique story to life to drive donor contributions in a digital environment?
Schools like Notre Dame and Florida State turn to Digideck by Sportsdigita, an immersive, cloud-based platform that makes it easy and efficient to build eye-catching presentations. 
With just a few clicks of a mouse, Digideck makes it possible to:
⭐️  Craft personalized 1:1 content catered toward each donor
⭐️  Emulate your university's unmatched spirit and proud history to stand out and create a lasting impression
⭐️  Allow your new, remote fundraising team to easily build customized, eye-catching presentations
⭐️  Access fundraising data to help measure activity and create actionable follow-up conversations
Learn more and request a demo at sportsdigita.com!
While Kliavkoff views men's basketball and football as the Pac-12's problem children, there are opportunities to make even more money from already successful Pac-12 women's sports, too.
In fact, those investments may be more efficient than spending money on basketball and football, according to Berri.
"You're in an arms race where an additional dollar that you invest is going to have a hard time generating much of a return, because everyone else is investing in those same spaces."
Considering New Data
Weaver said that women's sports fans may consume content in different ways than men's basketball or football fans. So there may be other data that conferences don't have that could show they're even more popular than traditional metrics reveal.
Weaver mentioned The Fan Project, which asks professional women's sports fans to share social media user data. The goal is to figure out how they consume content and which metrics leagues should use to determine success.
With this approach, conferences could look to generate revenue using more accurate information.
More Investment Opportunities
Until then, even traditional revenue streams show opportunities for growth.
Under the Pac-12's current media deal, the conference may be making less money on its women's sports media rights than they're actually worth, Berri agreed. Right now, most women's sports are only broadcast on the conference's independently owned Pac-12 Networks, and aren't for sale to major networks.
Perhaps the next media deal — which Kliavkoff was specifically hired to renegotiate — could offer more women's sports to major networks like ESPN or FOX.
Or, the Pac-12 Networks could keep their current assets and develop shows around teams instead. Arizona softball coach Mike Candrea told reporters this week that he believes the Pac-12 Networks lack the storytelling around softball the SEC network shows.
"It's pretty prehistoric right now. We need to do something to fix it."
The Pac-12 should also consider that spending money on women's sports is an investment they may get back later on, Weaver said.
Athletic departments often justify spending money on men's sports because their athletes may come back and make donations as alumni, Weaver said. "We should be able to say the same things for women's sports."
This weekend, the Naismith Memorial Basketball Hall of Fame named both Big East Commissioner Val Ackerman and Villanova men's basketball coach Jay Wright to its 2021 class.

Stanford won't cut sports programs after a yearlong battle with students and alumni, the San Francisco Chronicle

reported

. 
In the Pac-12, women's sports are already generating revenue, and there's clearly more money to be made. 
If Kliavkoff's second priority is to "optimize revenue" for schools, part of reaching that goal should include bolstering women's sports.
And as Berri pointed out, NCAA conferences are non-profits, after all. Their mission is supposed to be educational rather than corporate. Isn't growing women's sports part of that?
Tips? Feedback? Reach out to me at amanda@frontofficesports.com or on Twitter.