Sunday's title game between Stanford and Arizona was an instant classic — a fitting finish to a tournament filled with memorable moments.
Women's College Hoops Hits Viewership Milestones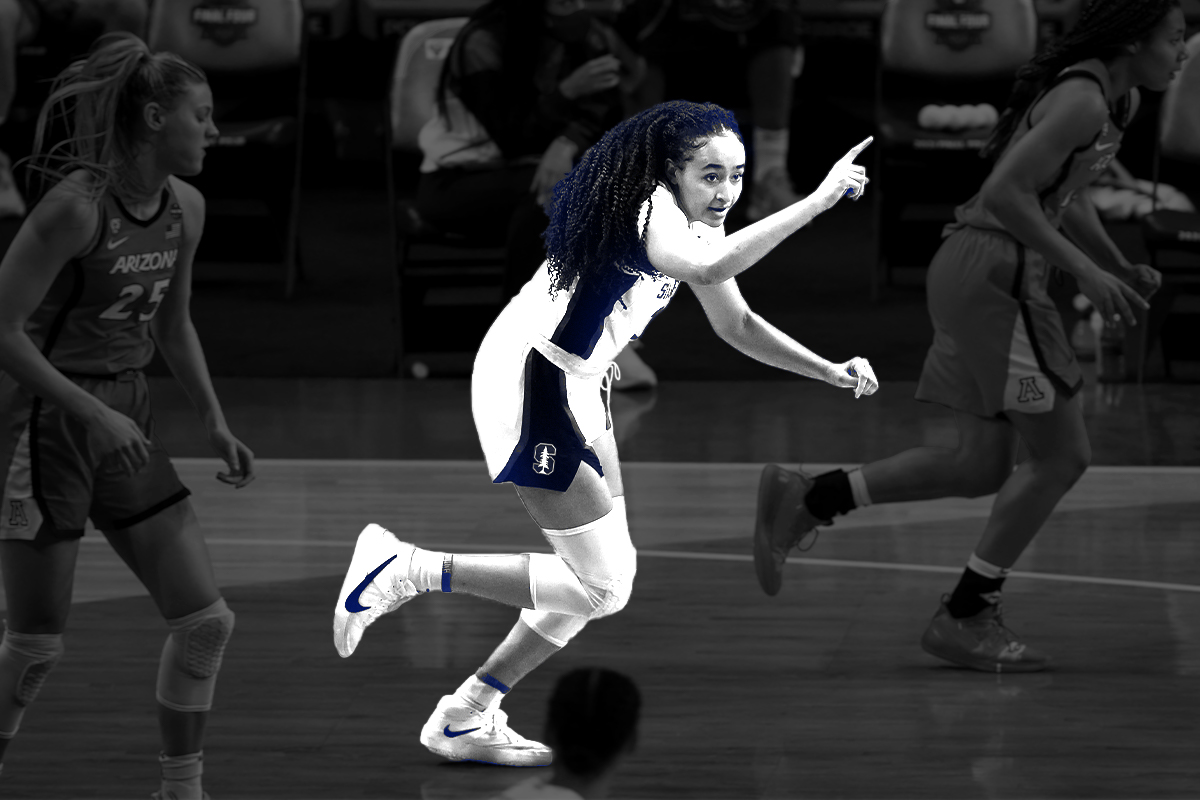 Stanford's 54-53 national championship win over Arizona ended the way a number of women's tournament games have this year: a nail-biter that came down to the final buzzer.
Despite not receiving equal resources, women's players delivered top performances throughout the tournament.
Ratings reflected the quality of play. The women's tournament notched several viewership milestones even before the epic Final Four.
The first-round Tennessee-Middle Tennessee game on ABC earned the biggest audience during any women's first-round game since 2010, according to Sports Media Watch. The women's Sweet 16 had 66% more average viewers than it did in 2019, per SMW.
The UConn Huskies beat ratings from their 2019 tournament appearances, before Aari McDonald and Arizona stunned them in the Final Four.
The championship-caliber Elite Eight matchup between UConn and Baylor had 1.7 million average viewers on ESPN, a 32% increase from the 2019 UConn Elite Eight game, per SMW. Before that, UConn's Sweet 16 win over Iowa, on ABC, marked a 129% increase from its 2019 Sweet 16 game.
These ratings follow a pattern of consistent growth for the NCAA women's basketball tournament in recent years. In fact, it's that "ever-growing popularity" which convinced ESPN to air the entire 2021 tournament nationally for the first time, FOS College previously reported. 
After South Carolina was eliminated, coach Dawn Staley said that anyone who watches women's basketball will "fall in love with our game."
And to those who didn't join the millions of viewers? "You're missing out on some great basketball."
A Golf Legend's Prediction for The Masters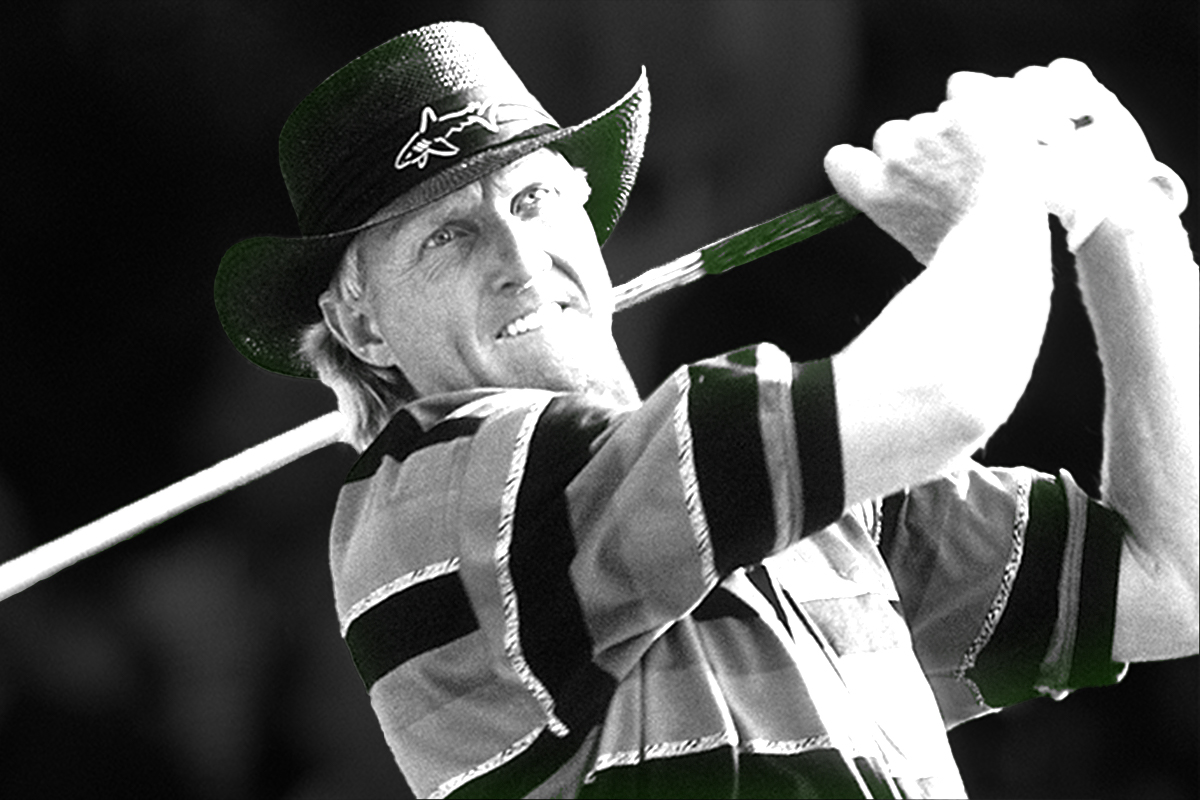 Greg Norman has mastered the comeback. Four years after being axed by Fox Sports, the Australian pro golfer will serve as lead analyst for SiriusXM's exclusive audio coverage of the 2021 Masters Tournament.
Norman finished runner-up at the Masters three times, and often in heartbreaking fashion, but the "Great White Shark" also won two British Opens and more than 90 tournaments while reigning as the world's No. 1 golfer for 331 consecutive weeks.
The 66-year-old is one of the most successful athletes-turned-entrepreneurs. His Greg Norman Company operates a dozen businesses, including golf course design, apparel, and real estate.
Last November's Masters had the tournament's lowest TV ratings since 1957. This year, Norman predicts a ratings bounce-back as the event returns to its usual April date — along with spectators.
Tiger-less Masters: "Obviously there will be mention of Tiger because he's history around Augusta [National], but I think the game of golf and the Masters stands head and shoulders above any player in the history of the game. That's the way it should be."
Crowd roar: "You need that, because it resonates around the entire golf course. … It's something that's so unique to The Masters."
As for his greatest personal victory, Norman says it was his "decision to leave a management company [IMG] and go on my own. The management company's never going to build equity in your brand. They're going to build equity in their own brand."
SPONSORED BY DRAFTKINGS
Play DraftKings FREE this weekend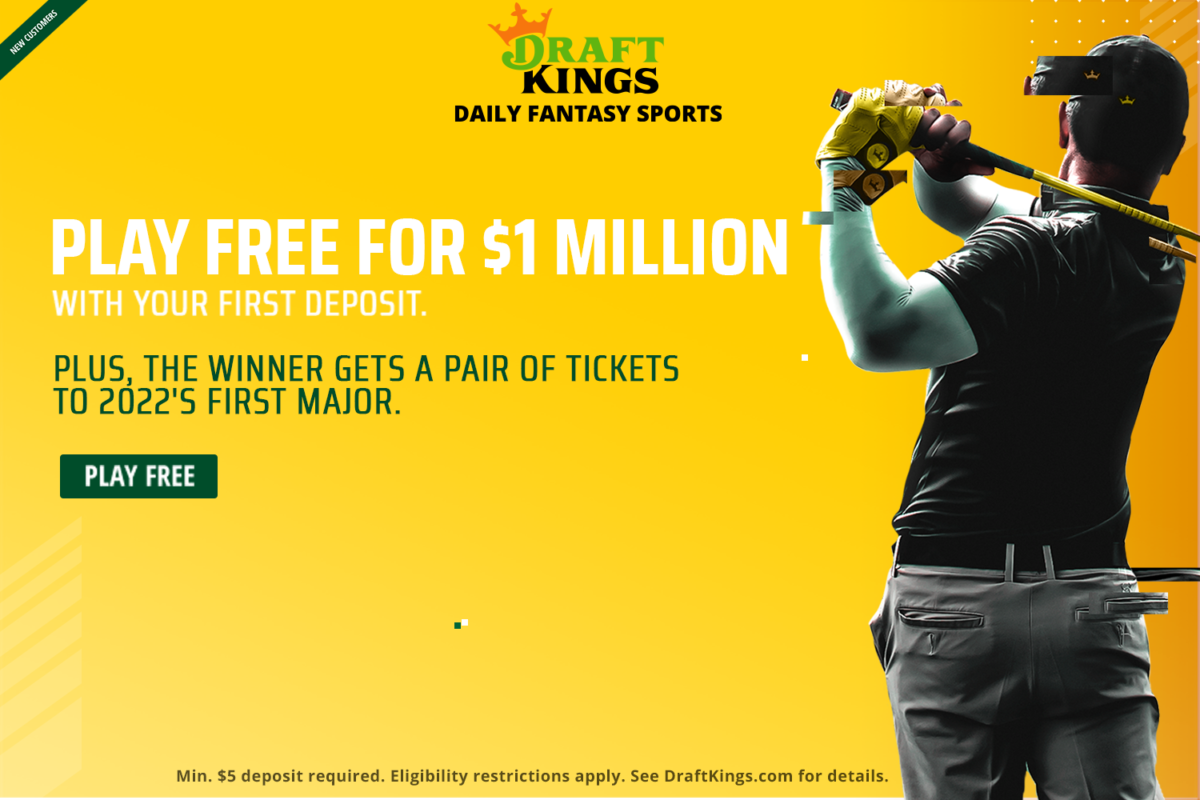 Are you ready for the season's first major? This week, the world's best players will gather to compete at historic Augusta National Golf Club. 
Last year's winner took home the coveted jacket, along with over $2 million of the tournament's $11.5 million purse, but who will become the 2021 champion? As you cheer on your favorite golfers, you can join the action for a shot at winning your own green on DraftKings. 
This year, the biggest prize pool in golf is even sweeter. Play free for the $1,000,000 top prize and tickets to next year's tournament in Augusta, GA.
MLB, Tencent Agree to New Broadcasting Deal
Major League Baseball is still trying to bring the success it's had in Japan and Korea over to China.
MLB will continue to broadcast in China through media giant Tencent, which has shown MLB games since 2018. The two sides agreed to a three-year deal that will also bring MLB games to Thailand, Indonesia, and Malaysia.
The agreement gives Tencent rights to broadcast games four days a week and includes spring training, the All-Star game, and the playoffs. MLB also struck a deal to bring the 2021-2023 seasons to cable TV in China through Oriental Pearl New Media.
Tencent saw 26% revenue growth in the fourth quarter of 2020, up to $20.5 billion, and has invested heavily in gaming. The conglomerate — which briefly dropped NBA coverage in 2019 when then-Houston Rockets general manager Daryl Morey made comments supporting Hong Kong protestors — also has deals with the NFL, NBA, and NHL.
MLB sponsors three development centers in China, allowing several players to sign contracts with MLB teams, though there are still no Chinese players on any active rosters.
The league has attempted to build a pipeline of baseball talent in China by working with colleges and universities in the country. Tencent will broadcast youth baseball leagues as part of the deal.
Overall, the investment in China has shown limited yields so far, but for a country of 1.4 billion people, MLB is willing to play the long game.
'One Shining Moment' Was Almost Just A Moment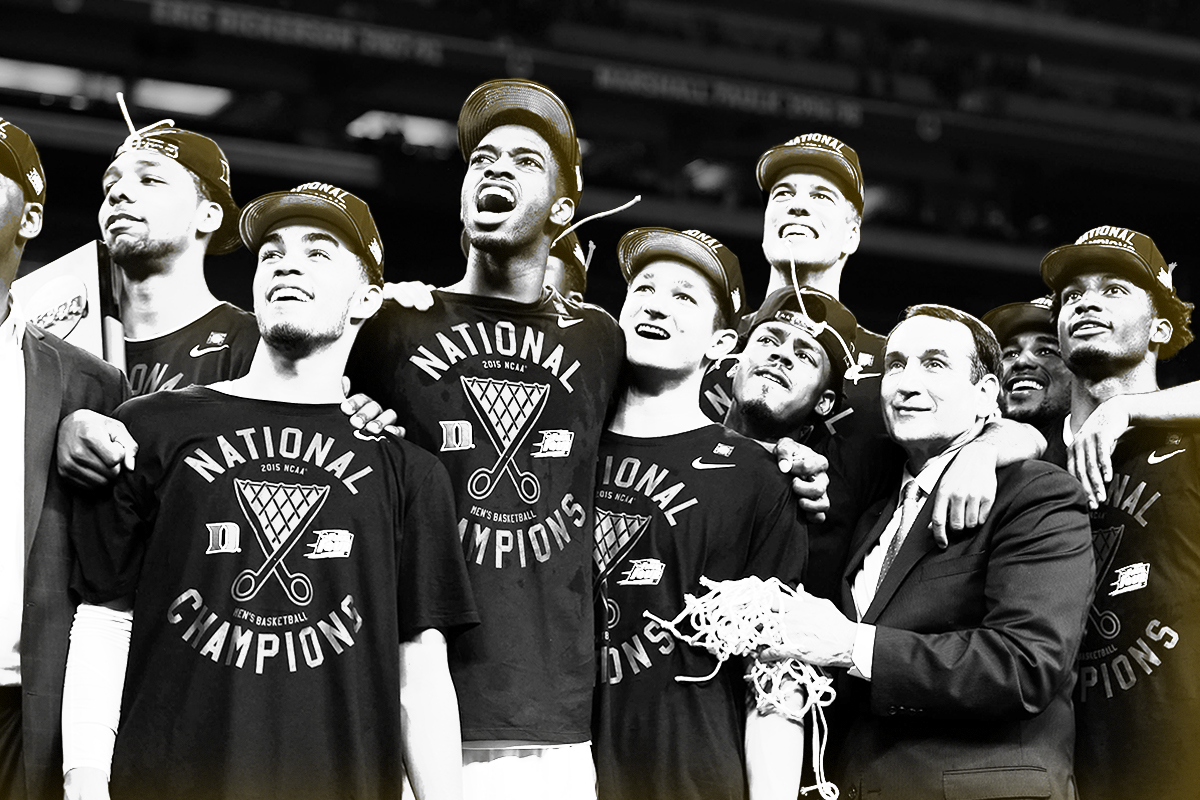 Like so many teams in the NCAA Tournament's Round of 64, "One Shining Moment" was almost a one-and-done footnote.
The song, which has become a staple of March Madness, had to be shelved from its slot during the Super Bowl XXI telecast in 1987. That Super Bowl is known for the debuts of two other traditions: the Gatorade shower and the MVP exclaiming "I'm going to Disney World!"
Had "One Shining Moment" run on CBS after the Giants' victory over the Broncos, it very likely would not have been more than backdrop music for some game highlights.
Instead, the bump meant it would be played at the end of the March Madness that spring. Now, a tournament highlight package featuring "One Shining Moment" will play for the 34th time after the NCAA men's basketball championship on Monday.
The last-minute Super Bowl switch is one of the many quirks in the unlikely run of a song written on a napkin at a bar in Michigan by Emmy-winning composer David Barrett.
"I was writing all sorts of songs," Barrett told Front Office Sports. "I was just writing them and putting them in my sock drawer. Then 'One Shining Moment' happened and all of a sudden I became talented."
Barrett, now 66, doesn't talk about the money he's made from "One Shining Moment," other than saying CBS "pays me like an adult, and that's good."
Some of the royalties also go to the estate of Luther Vandross — whose vocals will be used for the 18th time Monday — with a chunk of that money going to a scholarship program for HBCU students.
SPONSORED BY H-PROOF
Your New Favorite Nightcap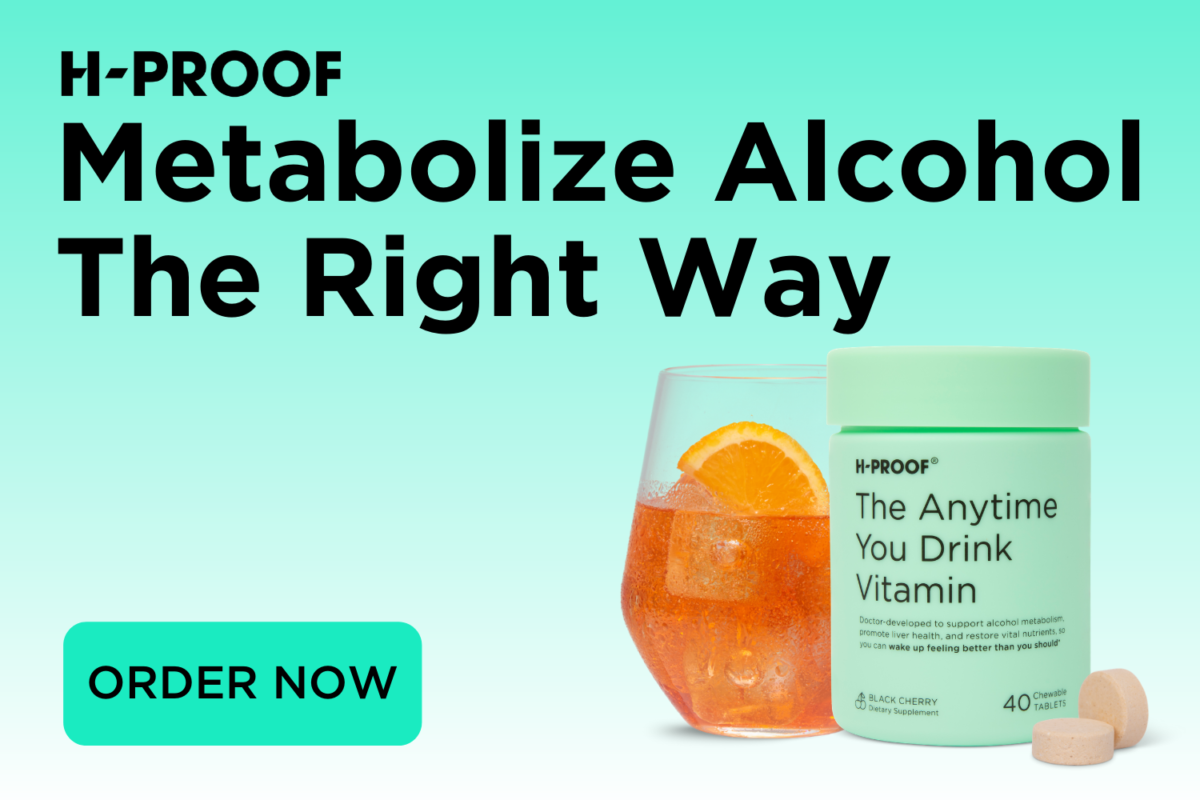 With springtime on the horizon, it's feeling warmer and looking brighter. We've all spent the past year enjoying our favorite beverages at home, and our livers have been working overtime. Do something good for your liver and stock up on H-PROOF – "The Anytime You Drink Vitamin".
Founded by board-certified surgeon Dr. Linda J. Kaplan, MD, H-PROOF is loaded with B Vitamins that power alcohol metabolism. It also contains Liver Supporters, Electrolytes, and Vitamin C and Zinc to support the immune system. Chew two tablets before bed anytime you drink and wake up feeling… better than you should. But don't take our word for it, order a bottle and try H-PROOF yourself. It's backed by a 30 day money back guarantee. Cheers to more feel-good days ahead!