Nike rolls out a new store format, the NFL gets hit hard by COVID-19, chess continues its pandemic boom, and the Canadian government considers sports betting.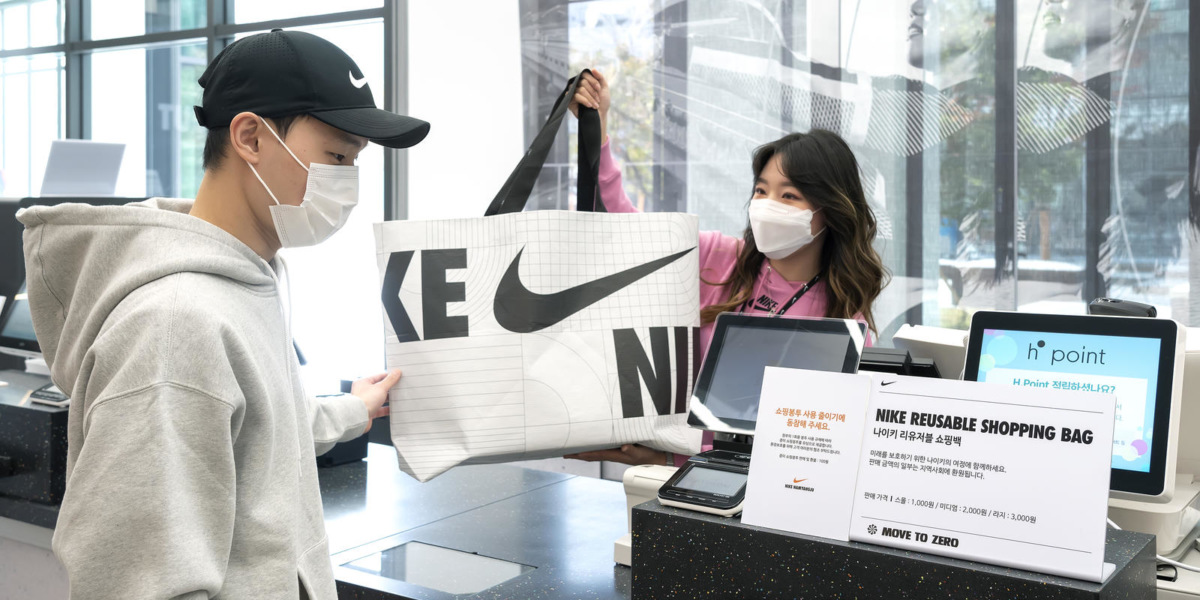 Nike is testing a chain of new shopping experiences called "Nike Unite," which are tailored to local communities in select locales around the world.
Each store will have unique decorations that represent the local culture, including a community wall that highlights local partnerships.
Products will be specifically curated for the community alongside seasonal items.
Open U.S. locations: San Antonio, Texas, Portland, Ore., and Brooklyn. There are plans to open additional stores in Atlanta and Chicago.
Nike D2C outlook: Nike Unite is part of the company's recent sales strategy push that focuses on creating more direct, personal relationships with consumers.
In 2017, Nike revealed a plan to achieve 30% of sales through its physical stores and e-commerce offerings by 2023.
In June, due to the COVID-19 pandemic, Nike announced the "Consumer Direct Acceleration," a digital-first D2C operation that led to a major executive reorganization.
Nike hit its 30% sales goal in its 2021 fiscal first quarter as digital sales skyrocketed 83% amid the pandemic.
Nike pulled its products from Amazon last year and reportedly informed several other major retailers — including brick-and-mortar chains like Dillard's and Belk and online retailer Zappos — that it will stop supplying them with products.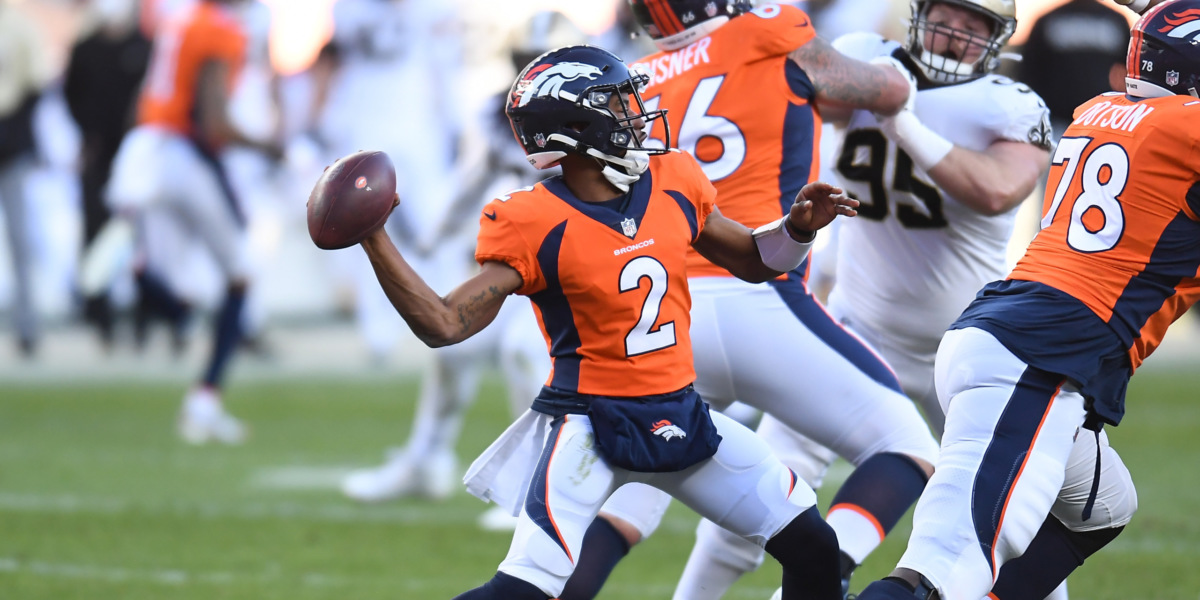 COVID-19 hit the NFL hard over Thanksgiving weekend. It's a situation so severe that the league shut down most in-person activities for Monday and Tuesday.
In the first two weeks of November, the league averaged 54 positive tests among players and personnel. This was an increase from six positive tests per week throughout the month of September.
The NFL upped its COVID-19 protocols last week, which included a mandate that players wear masks when they are on the sideline. It has also looked to increase fines for teams that have broken the rules.
Recent Fines:
The New Orleans Saints were fined $500,000 and a seventh-round draft pick after players had a postgame celebration without masks. The Saints were previously fined $250,000 after head coach Sean Payton didn't properly wear a mask on the sideline during a game.
The New England Patriots were fined $350,000 for breaking protocols related to quarterback Cam Newton's positive COVID-19 test.
The Las Vegas Raiders were fined $500,000 and a sixth-round draft pick earlier this month after multiple violations.
Arizona 49ers? Santa Clara County, home of the San Francisco 49ers, has prohibited contact sports for a minimum of three weeks and instituted a 14-day quarantine for those traveling into the county. With home games in San Francisco unlikely, it's possible the team plays its final three "home" games at State Farm Stadium in Arizona.
SPONSORED
The Gift of Gaming
Throughout this particularly difficult year, nothing has kept people more connected, engaged and entertained than the world of gaming. And since its release in September, Bose's new QuietComfort 35 II Gaming Headset has shot to the top of must-have holiday lists for gamers and streamers alike.
Bose's new headset is taking gaming & esports by storm, front-and-center at the League of Legends Esports Global Events and on top Twitch streamer Nick Eh 30's channels. The QC35 II Gaming Headset is the first 2-in-1 gaming & lifestyle headphone from Bose, featuring outstanding mic quality and best-in-class noise cancellation, so you won't miss even the smallest, most nuanced audio details. Be sure to take advantage of the holiday promotion at Best Buy to give your family gamer the ultimate gift of gaming from Bose!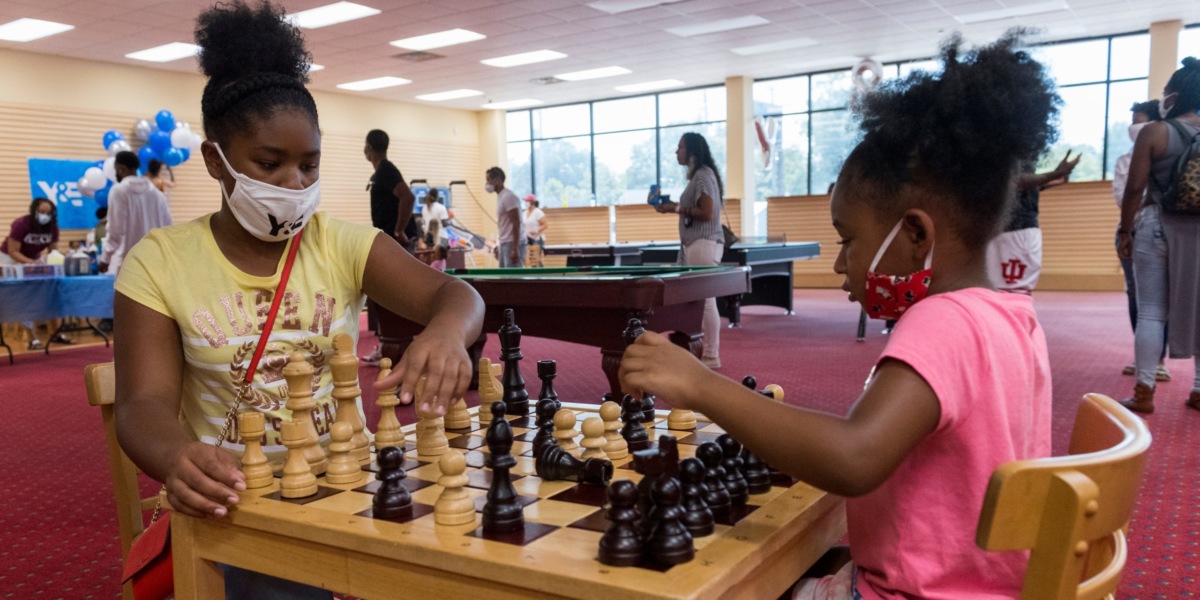 The popularity of Netflix's new show "The Queen's Gambit," which focuses on fictional chess prodigy Beth Harmon, is helping fuel the resurgence of the centuries-old board game.
The show has drawn more than 62 million viewers since its Oct. 23 debut, making it Netflix's most-watched scripted limited series to date.
Chess's New Queen:
Sales of chess sets in the U.S. have grown by 87% since the show's premiere.
Books related to chess strategy have risen 603% over the same period.
Chess.com has seen daily user registration spikes of more than 30,000, compared to around 6,000 per day earlier in October.
A Beth Harmon bot on Chess.com is on pace to be played by more than 100,000 Americans this month.
Sales of chess sets had been relatively flat for the 13 weeks prior to the show's release.
Pandemic effect: Chess became a popular streaming category early on in the pandemic, drawing more than 41.2 million hours watched on Twitch from March to August. U.S. sales of chess sets from eBay were already up 60% this year, but that number had more than tripled since "The Queen's Gambit" premiered.
The Small Screen Bump:
After "The Last Dance" premiered globally on April 20, average one-day sales for Chicago Bulls items on eBay spiked 5,156% over what they averaged at the beginning of April.
The Container Store saw a 17.8% bump in September sales after Netflix's "Get organized with The Home Edit" featured its products.
The second season of "Barbie Dreamhouse Adventures" and film "Barbie Princess Adventure" influenced a sales spike in the doll aisle, according to NPD.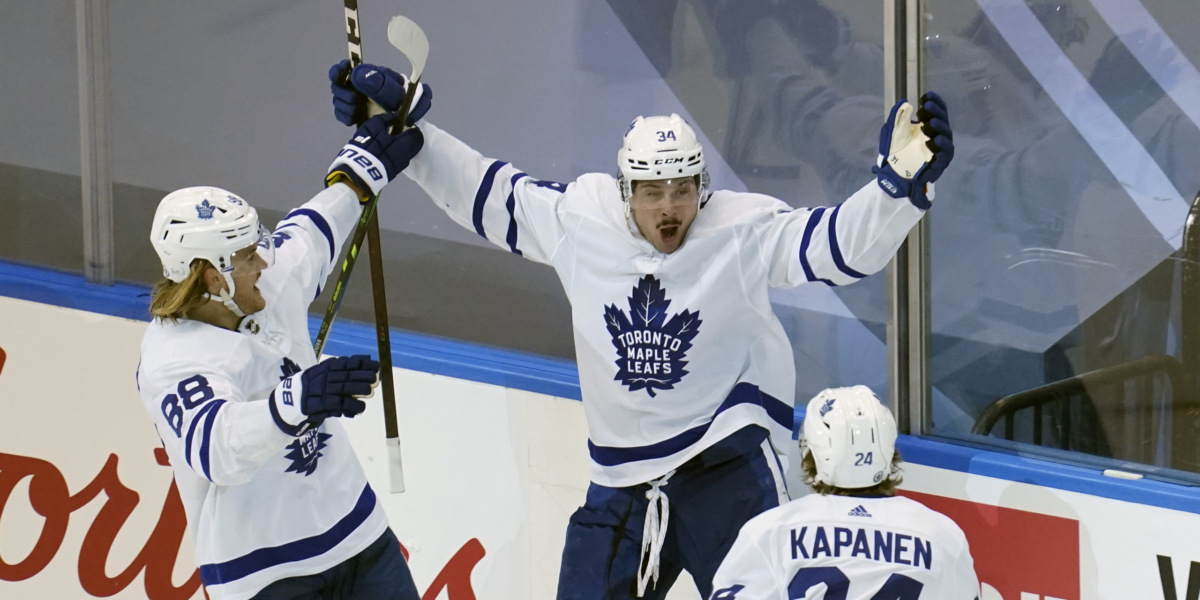 Canadian Parliament is making another push to legalize single-event sports betting.
Third time's the charm? Previous attempts to pass legislation have stalled, but a show of support from the NBA, NHL, MLS, MLB and Canadian Football League commissioners in June, as well as the continued expansion of sports betting across the U.S., has helped keep the effort alive.
Canadians spend an estimated $11 billion on sports betting each year, with the vast majority of that bet illegally. The only form of legalized betting in the country are parlay bets through lottery games, which bring in roughly $400 million annually.
Big Market: The gem of a legalized Canadian market would be Ontario, with a population of 14 million and two of the nation's largest cities: Toronto and Ottawa. If it was in the U.S., it would be the fifth-largest state in terms of population, bigger than both:
Pennsylvania: 12.8 million people; $525.8 million bet in October.
Illinois: 12.6 million people; $305 million wagered in September.
Sports betting could result in $1.1 billion in revenue for Ontario after five years. The province is facing a nearly $30 billion budget deficit by the end of 2020.
Canadian Benefactors:
Toronto-based theScore could be the biggest winner in the legalization movement. The sports betting operator and media company has seen its shares jump nearly 70% on the Toronto Stock Exchange since Wednesday.
Penn National, which owns a piece of theScore, and Caesars Entertainment, which operates casinos in Canada.
Other sports betting companies, including DraftKings, FanDuel and BetMGM, would be able to apply for licenses in the different provinces if the bill was approved.
WEBINAR
Wow Your Fans In 2021

Reopening is constantly on everyone's mind. We've seen leagues open with and without fans, bubbled, and not. Ultimately the goal is to get back to a full-fan experience. Different sports teams and leagues have prepared for the short and long-term in-venue experience with fans, as well as the blending of the digital at-home experience.
Join us on Thursday, December 3 at 1 PM ET as Christi Bedan of the Tampa Bay Buccaneers, Tim Clark of NASCAR, and Don White of Satisfi Labs join Front Office Sports to discuss reopening strategy & planning (as well as the communication of those plans), fan-experience best practices, new industry trends, and the lasting impact COVID will have on the in-person experience for sports.
Even before the college basketball season tipped off into a severe nationwide COVID-19 outbreak, players and staff were getting sick and schedules began to crumble. The season is steamrolling ahead, but with notable safety, logistic and financial concerns.
The International Swimming League completed its second season last weekend. While swimmers have bought in, there's a disconnect between the on-deck product and off-deck antics. 
Without fans in the stands, sports are missing their "soundtrack" this year. Both athletes and announcers have had to cope with the change. "I've had more players and more athletes in more sports tell me, 'We have to bring our own energy. We have to bring our own enthusiasm. Because the crowd isn't there,'" said Mike Tirico of NBC Sports.
Did you watch "The Queens Gambit" on Netflix?