It appears the No. 1 tennis player in the world will not be playing in the Australian Open. Australia won't let Novak Djokovic into the country after he was initially granted a medical exemption for COVID vaccination requirements.
NHL, 20 Teams Sue Insurers Over Pandemic-Related Reimbursements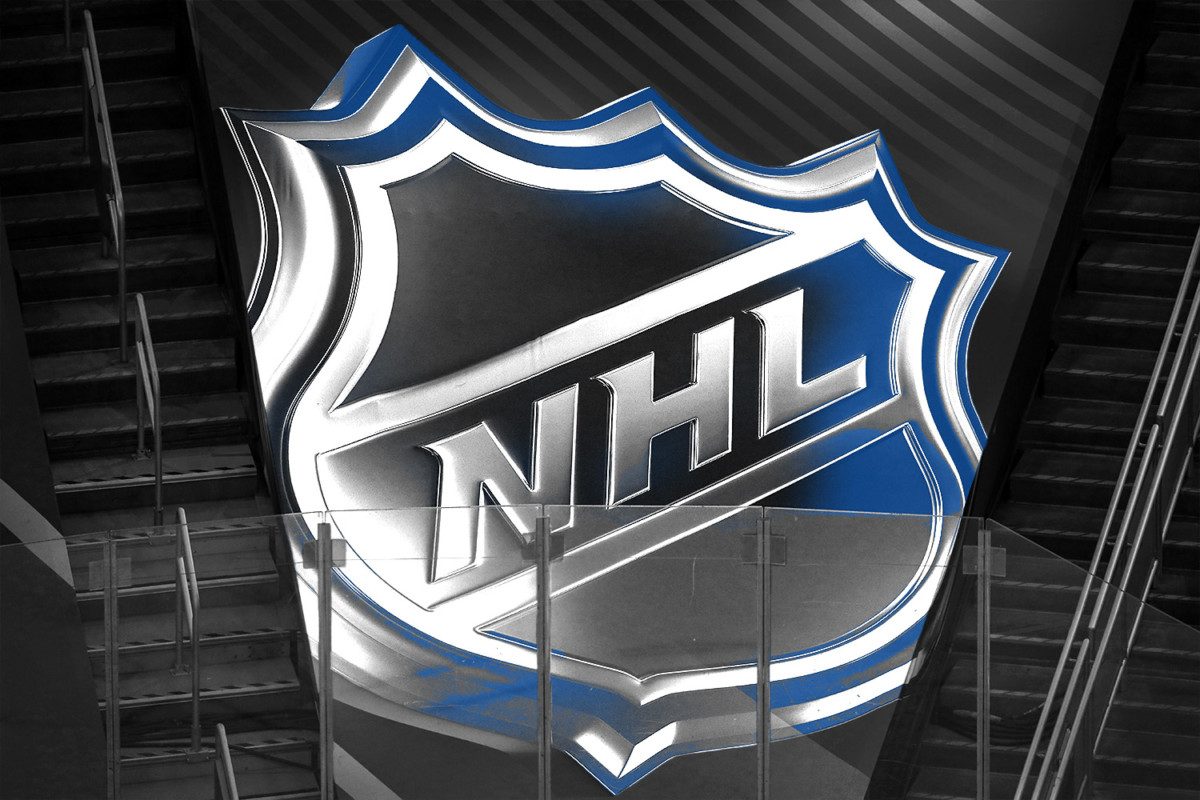 The NHL and 20 of its teams are embroiled in a lawsuit against five insurance companies. The league is claiming more than $1 billion in losses that haven't been reimbursed.
The ongoing lawsuit was filed in June 2021 in the Superior Court of California in Santa Clara, but first surfaced in a TSN report on Wednesday.
The complaint, which Front Office Sports reviewed, alleged that one insurer, FM Global, offered $2 billion in reimbursement for a catastrophic event. Other insurers also "promised to pay significant amounts."
The insurers allegedly denied coverage because their policies only covered events that cause physical damage to properties.
"The COVID-19 virus caused unprecedented physical loss and damage to the Hockey Plaintiffs' properties, at levels far worse than … many 'traditional' natural disasters," the complaint read.
In December, the NHL and teams rebutted a motion to dismiss — but a decision has not been posted to the case's online court docket.
"FM Global values the long-term relationships we have with our policyholders," a spokesperson for FM Global told FOS in a statement. "We strongly believe our insurance policies are clear on the coverage provided."
An NHL spokesperson noted a league policy that prohibits commentary on ongoing litigation.
Other Leagues Feel The Same
The NHL isn't the only sports league suing for reimbursements for pandemic-induced losses.
MLB and all its teams filed a lawsuit against their insurers. So did several NBA teams, including the Houston Rockets and Los Angeles Lakers.
Liteboxer Vaults Into Metaverse with Oculus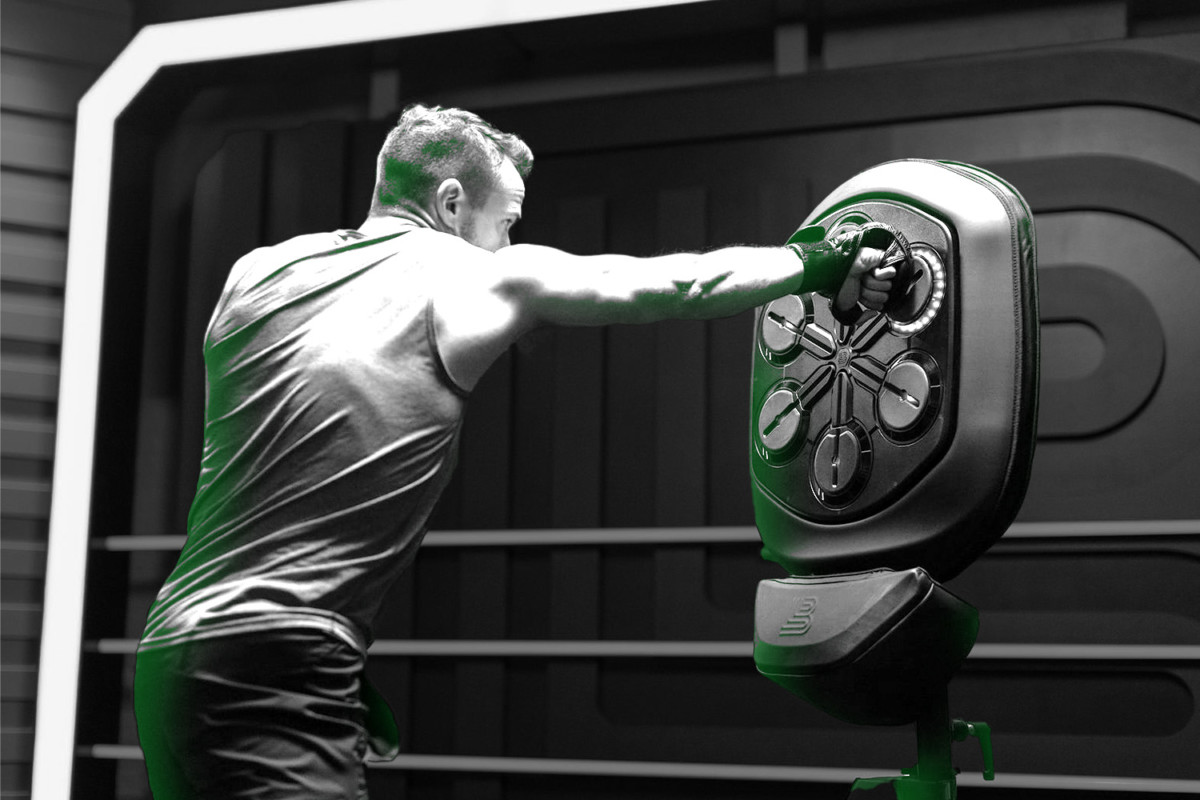 The metaverse and fitness became further entwined with Liteboxer's announcement Wednesday that it is launching a new suite of VR offerings in partnership with Meta's Oculus.
From March 3, users will be able to take instructor-led classes and workout with friends in virtual environments using a VR headset — with or without Liteboxer's hardware.
Liteboxer will offer VR-only subscriptions for $18.99 per month.
A full subscription costs $29.99 per month.
"Engagement metrics are the holy grail of connected fitness," Liteboxer CEO and cofounder Jeff Morin told Front Office Sports. "The loan-to-value of the customer is keeping them on the subscription service."
Morin noted that high shipping costs largely eliminate the margins on their $1,245-to-$1,445 hardware sales.
Expanding Fitness' Target Market
"The area that we get most excited about as a company is serving customers who have had a difficult or challenging relationship with fitness in the past," FitXR CEO Sam Cole told FOS. FitXR offers VR fitness workouts and games.
"Fitness often targets the same 20% of people over and over again," Morin added.
Cole has noticed more people purchasing VR headsets primarily for fitness, bolstering the case for fitness as a key driver of the potentially $1 trillion metaverse industry.
"With [Meta's Oculus] selling 10 million headsets, that starts to get to a level that can support sustained ecosystem growth through new developers coming in and building experiences for that platform," said Cole.
SPONSORED BY TAGGER MEDIA
From Amateur Athletes to Influencers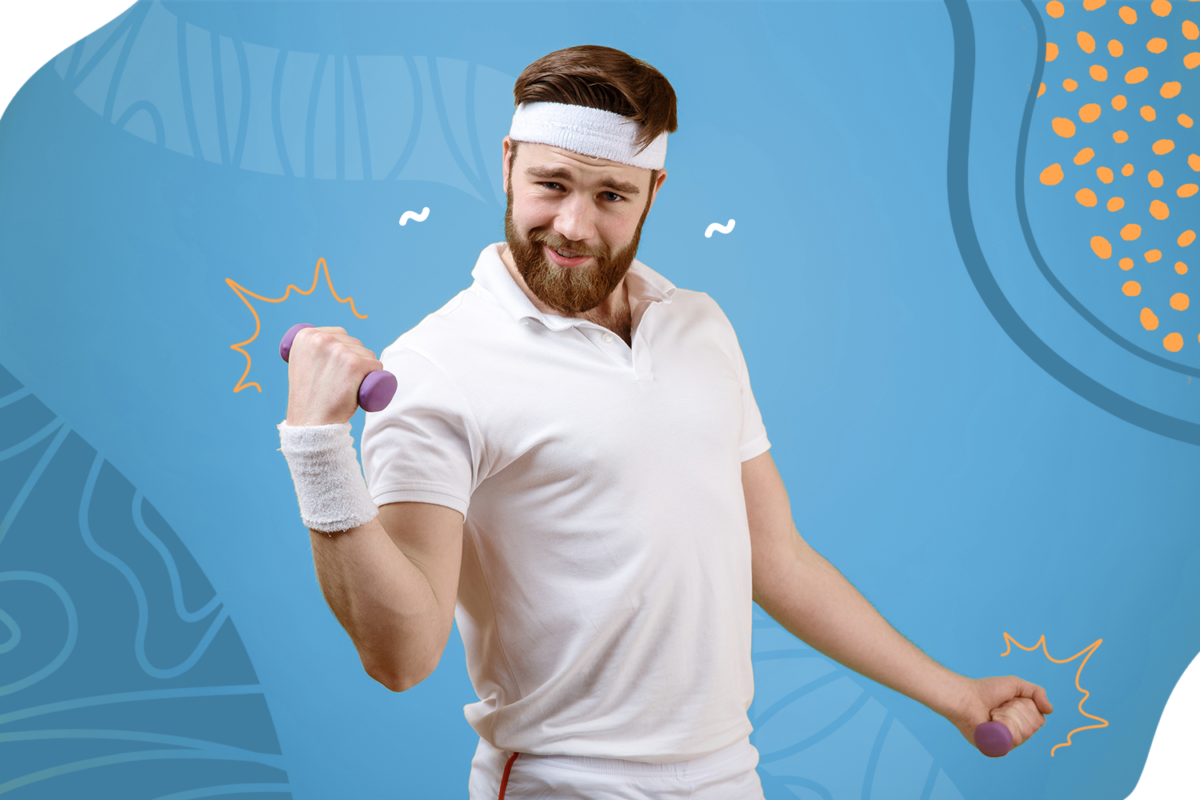 The ink was barely dry on the NIL ruling before brands came running.
Take Boost Mobile, for example – they locked down Fresno State Basketball's Cavinder twins to the first collegiate NIL deal in history, immediately tapping into an audience of millions across Instagram, TikTok, and beyond.
So your brand is interested in jumping on the NIL train… but where to start?
How about the #1 data-driven influencer marketing platform: Tagger.
This powerful and intuitive tool has everything you need to find, connect, and engage with the right influencers and their audiences. With access to 11B+ data points, the learnings never stop – just like these athletes.
Anta Gaining Ground on Rivals Nike, Adidas, Puma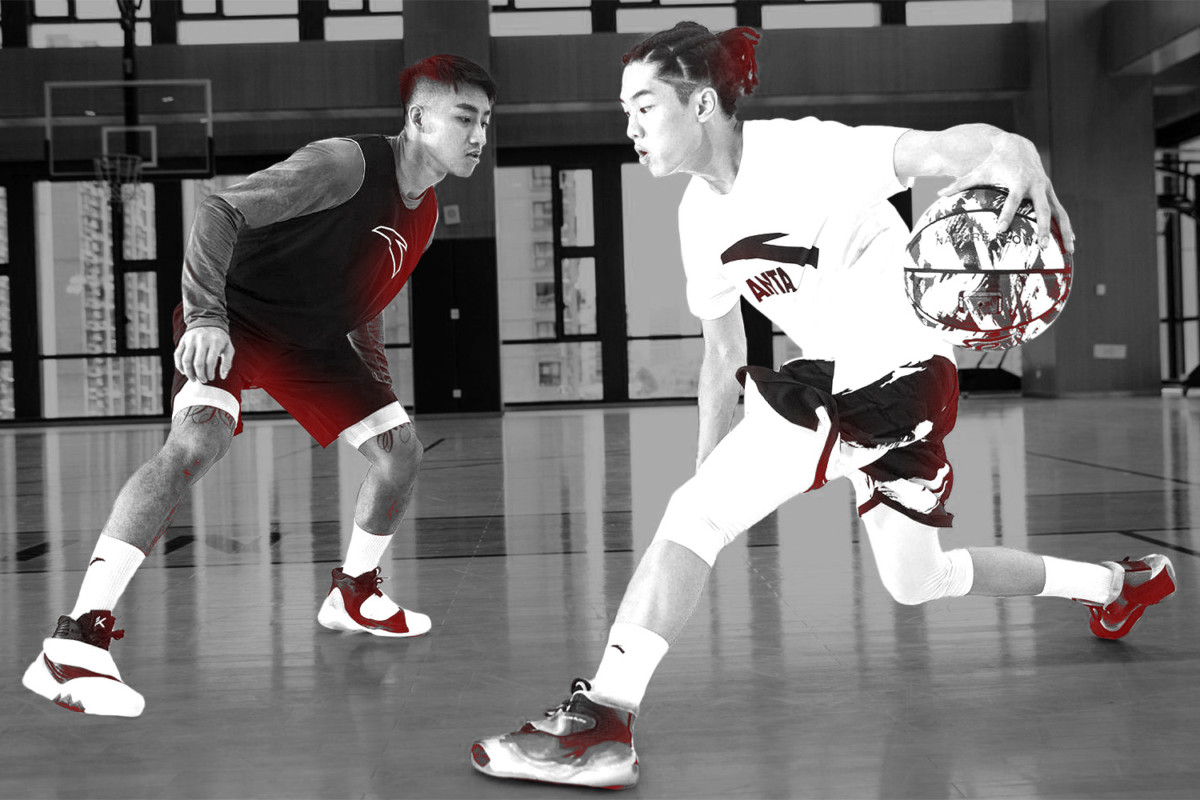 Anta, the "Nike of China," is gaining momentum in its home country, while brands like Adidas, Nike, and Puma have taken a hit in the world's largest fashion market.
China's top domestic sportswear brand has grown substantially due to its affordability.
After going public in 2007, Anta caught eyes with its marketing campaigns during the 2008 Beijing Olympics and has benefited from a partial boycott of Western brands in China after some raised questions about forced labor in the country's Xinjiang region.
As a result, Anta has transformed into one of the leading sportswear brands in the world with a market cap of $39 billion, although many Americans remain unaware of its reach.
Hall of Famer and NBA champion Kevin Garnett signed a sponsorship deal with Anta in 2010 after leaving Adidas.
The company sponsors NBA players Alex Caruso, Klay Thompson, Gordon Hayward, and Terance Mann.
The IOC will be sporting Anta apparel during the 2022 Beijing Olympics as the committee's official uniform supplier.
Changing Landscape in China
Anta generated record revenue of $3.5 billion for the six months ending June 30, 2021, up 56% year-over-year.
Puma and Adidas reported a 15% sales decline in China in Q3 2021, while Nike saw sales fall 20% in the country in fiscal Q2.
Sony Debuts New VR Headset, Gaming Title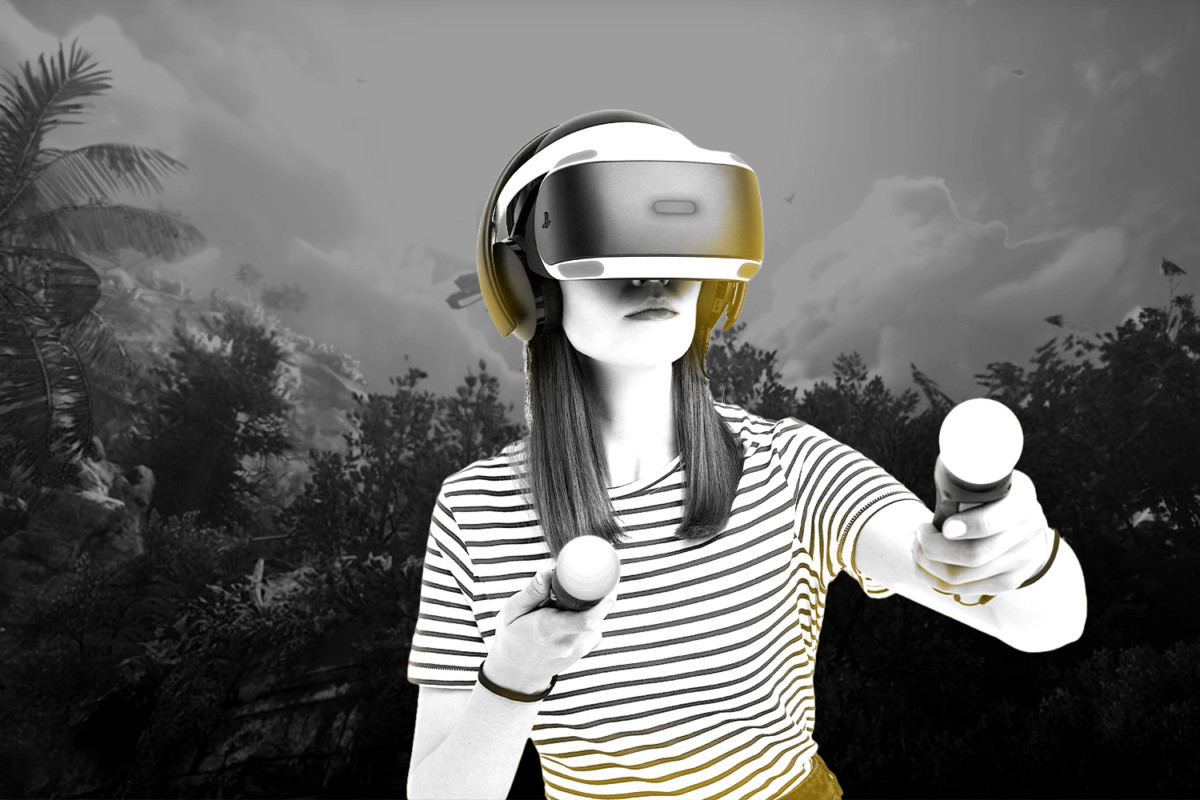 Sony has unveiled its next-generation virtual reality headset and an exclusive gaming title, ramping up its rivalries in VR and the metaverse.
The PlayStation VR2 headset and the "Horizon Call of Mountain" game provide users with upgraded visual technology and the ability to tap into the ever-growing metaverse.
In addition to its new hardware and title, Sony plans to launch a PlayStation Tournaments feature on the PS5, allowing players to enter certified competitions to win prizes.
Sony joins a growing list of tech companies embracing VR and the metaverse.
In June, Meta's virtual reality division, Oculus, acquired BigBox VR, a VC-backed startup that creates online VR games.
In November, Microsoft announced an integration with its Microsoft Teams software and metaverse platform Mesh.
Last month, Rec Room, a free-to-play VR gaming platform, raised $145 million, valuing the company at $3.5 billion.
The Good and Bad
Sony lowered its full-year production forecast for the PS5 to 15 million units by March 2022, down from a previous target of 16 million. Like many others in tech, the Tokyo-based company is suffering from the semiconductor shortage and supply chain constraints.
But the company's Game & Network Services segment saw sales reach $5.7 billion in fiscal Q2 2021, a 27% uptick compared to a year prior.
SPONSORED BY OPENDORSE
How Brands Are Getting Into the NIL Game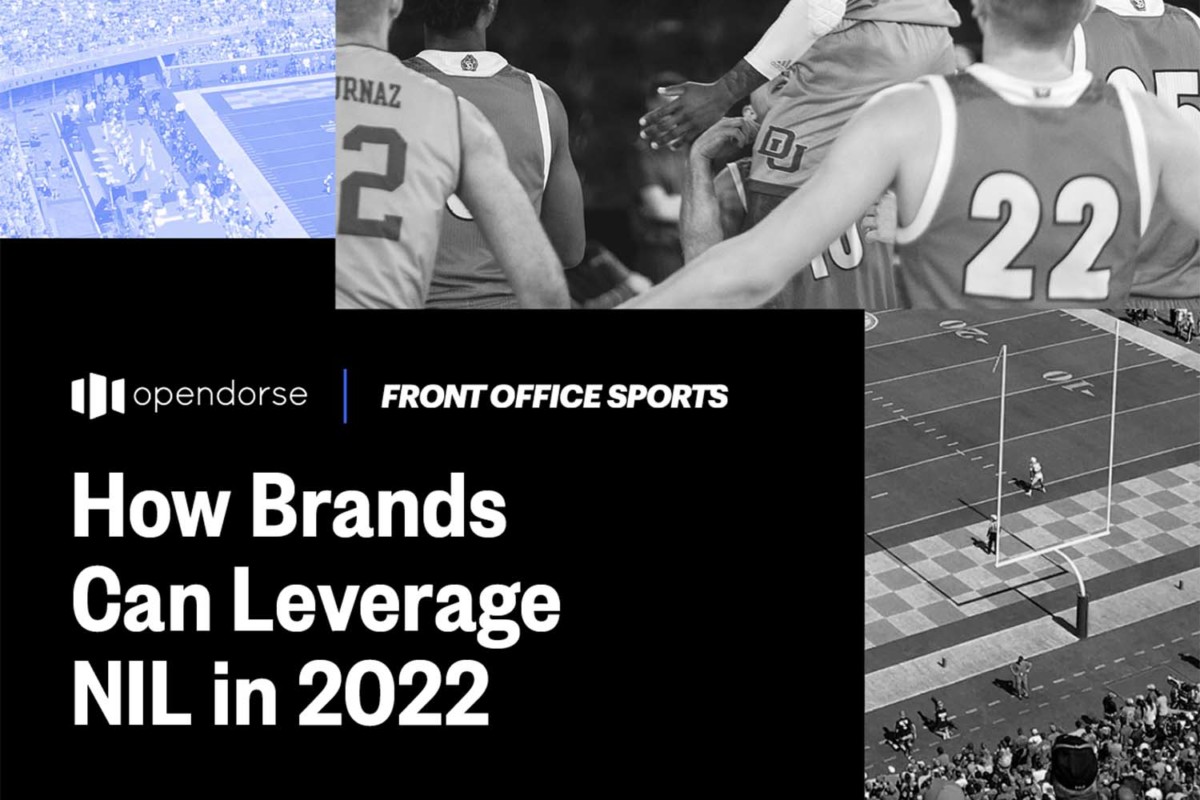 It's been six months since the NCAA passed the new policy allowing college athletes to profit off their name, image, and likeness (NIL). Since then, there have been hundreds of thousands of NIL deals between brands and college athletes around the country.
Learn how brands like Degree, Gopuff, Pepsi, Foot Locker, Nike, SoFi and others have capitalized on NIL and the value of college athletes.
Download the white paper today to learn the key takeaways of these NIL deals and best practices on how to leverage NIL in 2022 and beyond.
Today's Action
*All times are EST unless otherwise noted.
*Odds/lines subject to change. T&Cs apply. See draftkings.com/sportsbook for details.