Washington, D.C., and Baltimore may combine their 2026 World Cup bids and play matches exclusively at M&T Bank Stadium after FIFA gave FedEx Field in Landover low marks last year, according to the Washington Post. The World Cup venues are expected to be announced next month.
NFL's $320M Investment Led Fanatics Funding Round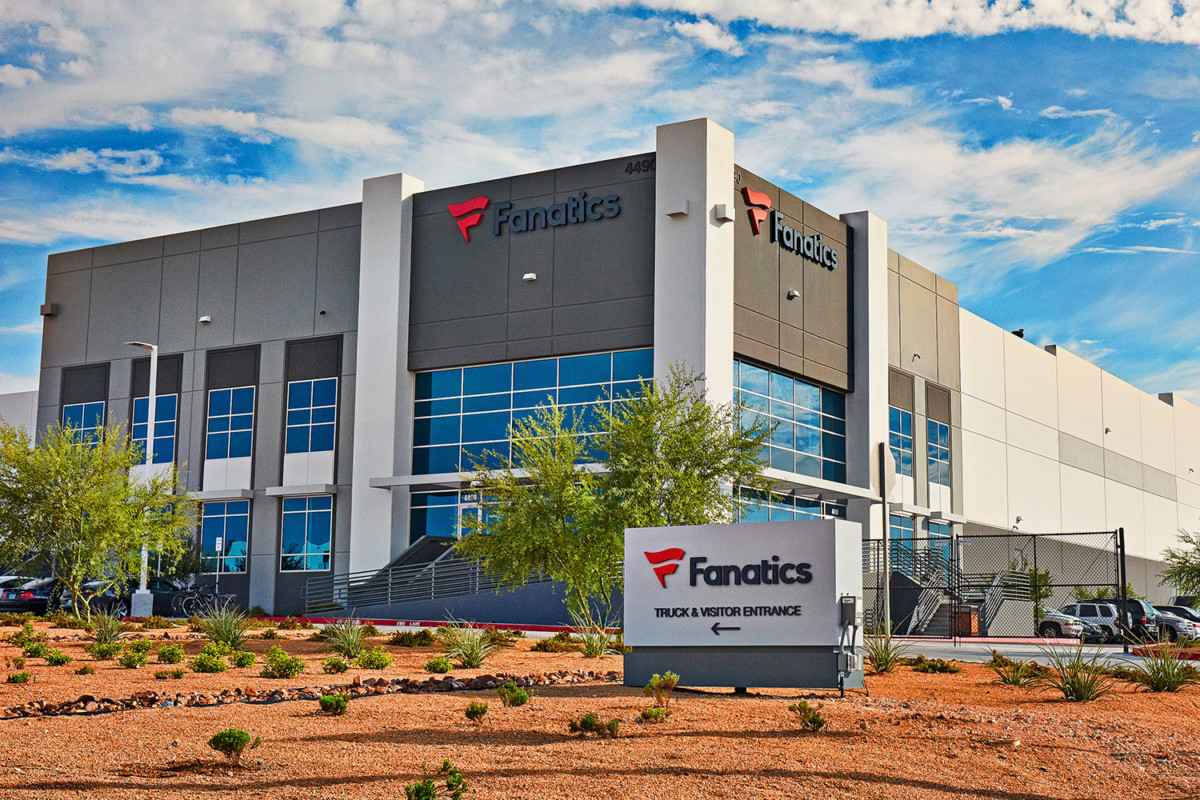 Major leagues, players associations, and team owners are pouring money into Fanatics as part of the digital sports platform's $1.5 billion funding round at a $27 billion valuation.
The round, initially announced in March, was led by the NFL, which invested $320 million in fresh capital, a Fanatics representative confirmed to Front Office Sports.
Also participating were:
NFL Players Association
Major League Baseball and its owners
MLB Players Association
National Hockey League
Brooklyn Nets owner Joseph Tsai's Blue Pool Capital
Paris Saint-Germain owner Qatar Investment Authority
Leagues, players associations, and team owners now own around 10% of the company. The round also included BlackRock, Fidelity, and MSD Capital.
Fanatics said it will collect over $5 billion in revenue this year.
New Verticals
Initially growing as a team-branded merchandise platform, Fanatics has rapidly expanded into other areas including trading cards, where it now holds licensing deals with MLB, MLBPA, NBA, NBPA, and the NFLPA.
It gained licensing rights to MLS, Bundesliga, Formula 1, and UEFA when it purchased Topps for $500 million in January.
The company is also making forays into sports betting and iGaming, and owns NFT company Candy Digital and half of apparel retailer Lids.
MLB Stars Set Earnings Records Despite Limited Endorsements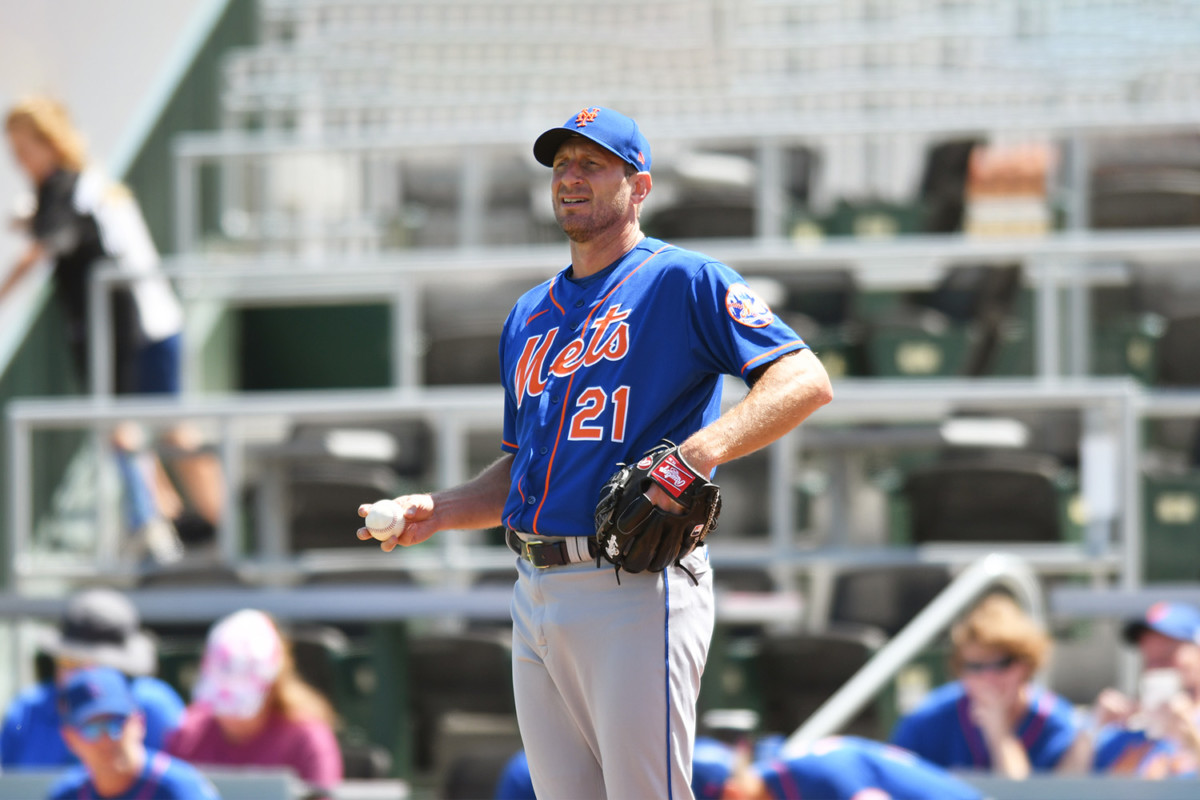 A historic free-agent class reshuffled the list of Major League Baseball's top earners.
Max Scherzer topped Forbes' annual list with $59.3 million in total earnings. Mad Max set the MLB record for highest average annual value ($43.3M) on his three-year, $130 million deal with the New York Mets.
Scherzer will also receive $15 million each year through 2028 from his contract with the Washington Nationals, signed before the 2015 season.
Mike Trout of the Los Angeles Angels ranked second with $39 million in earnings. Trout holds the record for the sport's largest overall contract with his 12-year, $426.5 million deal.
Corey Seager — who will make $37.5 million in the first year of his 10-year, $325 million deal with the Texas Rangers, plus an additional $1 million off the field — is third.
Salaries and Little More
MLB players earn relatively little off the field compared to stars of other sports. Bryce Harper, ninth in total earnings with $32.5 million, is set to bring in $6.5 million in endorsement deals that include Under Armour, Gatorade, and Dairy Queen.
Kansas City Chiefs quarterback Patrick Mahomes, by comparison, earned $22 million off the field last year.
Shohei Ohtani was the top off-field earner last year with $6 million. Ohtani, who has yet to taste free agency, will make $4.3 million from his salary with the Angels.
SPONSORED BY FIDELITY
Empowering Representation and Diversity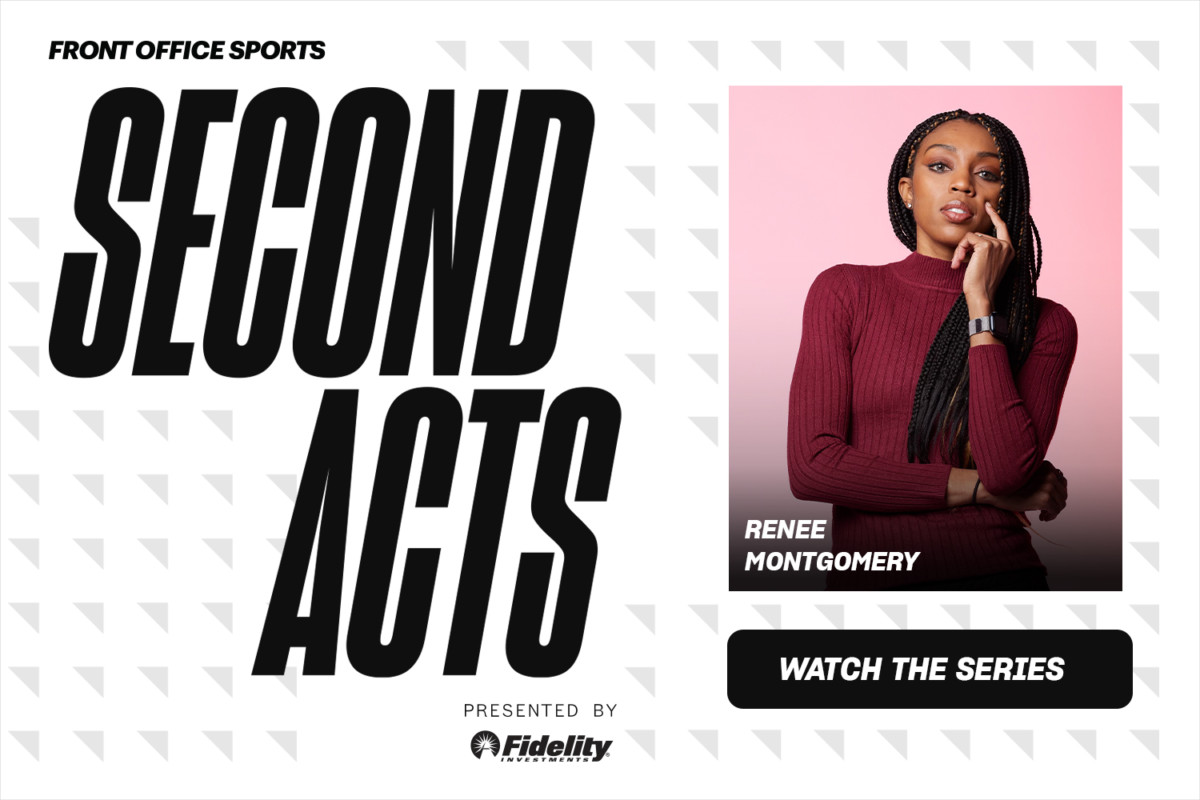 Renee Montgomery started her career in Storrs, Connecticut, where she was a key cog in the UConn Huskies' 2009 Women's National Championship team.
Drafted 4th in the WNBA, she won 2 WNBA championships while also being named an All-Star and 6th Woman of the Year in her 11-year professional career. Renee retired in 2021 after sitting out the 2020 season to focus on social reform and justice.
Her basketball career was just a precursor to her second act, which includes titles such as podcast host, sports broadcaster, Vice President and Co-Owner of multiple professional sports teams. 
Most recently, she expanded into the entertainment world with the launch of Think Tank Productions with her wife Sirena Grace. 
In the latest episode of Second Acts, sponsored by Fidelity, Renee shares her journey from WNBA star to sports business and media mogul. Watch now.
Oura Raises Capital at $2.55B Valuation
On the heels of surpassing 1 million Oura rings sold, the smartring maker announced that it has raised capital at a $2.55 billion valuation.
The additional funding will be used for research and development, product and science innovation, and personalized and guided content. Lifeline Ventures, Forerunner Ventures, and MSD Capital have all participated in the company's funding rounds.
In May 2021 — nearly a year after the NBA purchased Oura rings for players in the Bubble — the company had sold just over 500,000 rings, and Oura's total funds sat at $148.3 million.
The boost in sales comes after Oura launched its $300 Gen3 model and a $5.99 monthly subscription offering in October.
Oura says it's sold more third-generation models than all previous versions combined.
The app has also seen more engagement than in previous versions.
Wearables Win
While Oura focuses on rings, a number of high-profile companies are also capitalizing on the growing global wearable technology market — estimated to reach $118.16 billion come 2028.
In October, Amazon launched the Halo View, a wearable device similar to the Apple Watch — Apple Insider says the company holds a 30.1% share of the smartwatch market. Last year, Google finalized its $2.1 billion acquisition of Fitbit, and Peloton acquired Atlas Wearables for an undisclosed amount.
WHOOP, another growing wearables brand, signed a deal with USA Cycling this week.
Topps Snags Deal with UEFA Championships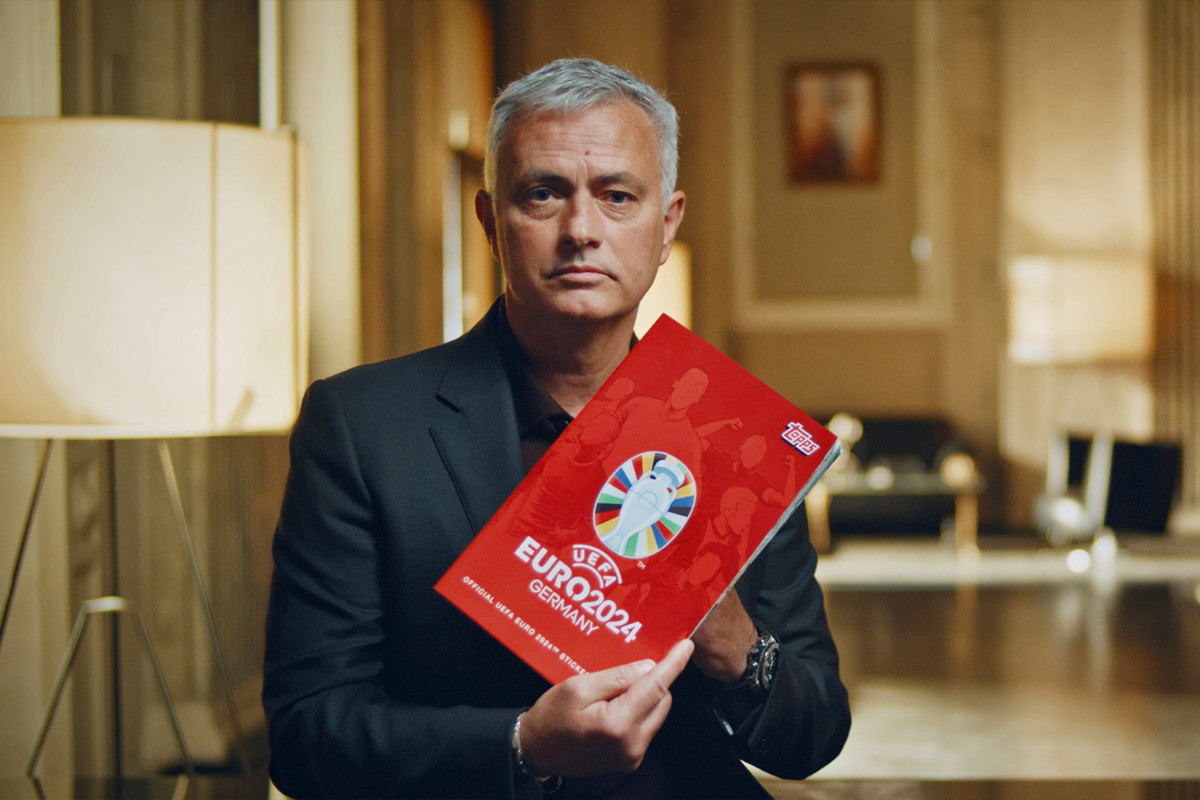 UEFA has signed Topps as its official championship licensing partner for the creation of collectibles, stickers, and trading cards, the company announced on Wednesday.
Topps, which was acquired by Fanatics in January for $500 million, will take Panini's exclusive place as UEFA's partner. Fanatics already runs all the "major" UEFA tournament shops.
The deal will include EURO 2024 and EURO 2028, as well as other prominent events like the Women's EURO 2025 and Nations League Finals.
Topps has signed José Mourinho to choose which players make it onto Topps collections
Topps GM of International Sports and Entertainment Mark Catlin called the partnership a "huge step" for the company.
"The European Championship is the biggest and most prestigious football event on a national level in Europe, recognised globally," he said.
Looming Controversy
In the background of UEFA's business moves are the legal dealings of the governing body's former president, Michel Platini. On Nov. 17, Platini filed a criminal complaint in France against FIFA president Gianni Infantino on Nov. 17 accusing him of "peddling influence."
The case is reportedly about a payment to Platini of $2 million from 2011. Platini and former FIFA president Sepp Blatter will stand trial later this year in Switzerland.
SPONSORED BY NIELSEN
How Women's Sports are Changing Sponsorship Models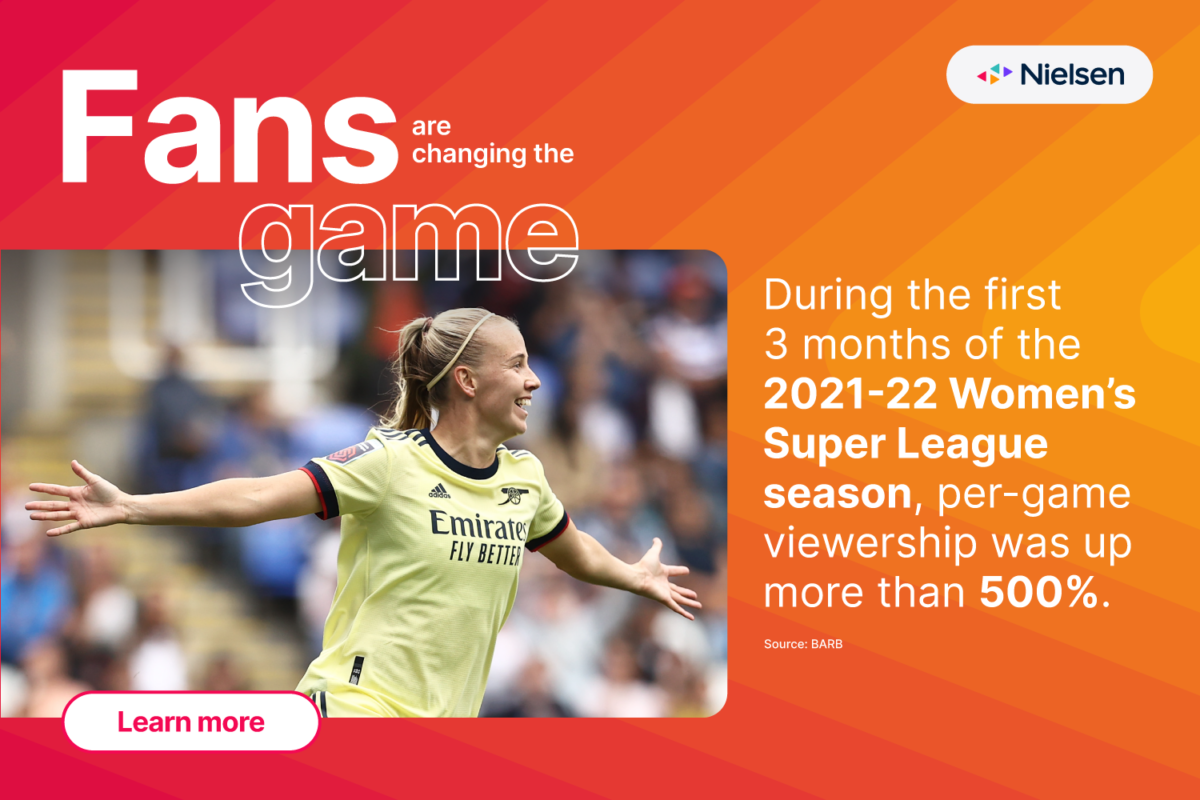 Historically bundled with men's sponsorship opportunities, often as an afterthought, properties are increasingly unbundling them amid rising interest and investment in women's sports overall.
Rights holders are also capitalizing on the increased interest, as evidenced by examples like last year's TV deal between the Women's Super League (WSL) and both the BBC and Sky Sports – during the first three months of the 2021-2022 WSL season, per-game viewership was up more than 500%.
With more women's sports being televised and increased sponsorship opportunities specific to women's sport, many brands are effectively reaching consumers they weren't reaching through sponsorships in men's sport.
Learn more about the impact of women's sports on sponsorship models in Nielsen's latest report.
PepsiCo announced it will

add

"Cracker Jill" to its Cracker Jack brand to celebrate women breaking down barriers in sports.

Dave & Buster's

announced

plans to acquire Main Event, the premier sponsor of Special Olympics International and Dallas Cowboys partner, for $835 million from Ardent Leisure Group and RedBird Capital Partners. Main Event is an entertainment company that offers bowling, arcade games, and VR.

The Major League Baseball players' union

paid

their non unionized minor league counterparts $50,000 in November, according to an annual financial disclosure dated March 31.

Asking if email marketing or SMS marketing is more effective is like asking if lifting weights or cardio is better for fitness. It's a valid question, but arguably the wrong question.*
*Sponsored Content