Colin Kaepernick hasn't played a meaningful snap of football since 2016, when he finished his sixth season with the San Francisco 49ers — the same year he started kneeling during the national anthem to protest racial injustice. On Wednesday, the Las Vegas Raiders worked out the longtime free-agent quarterback, giving him a chance to get back in the NFL.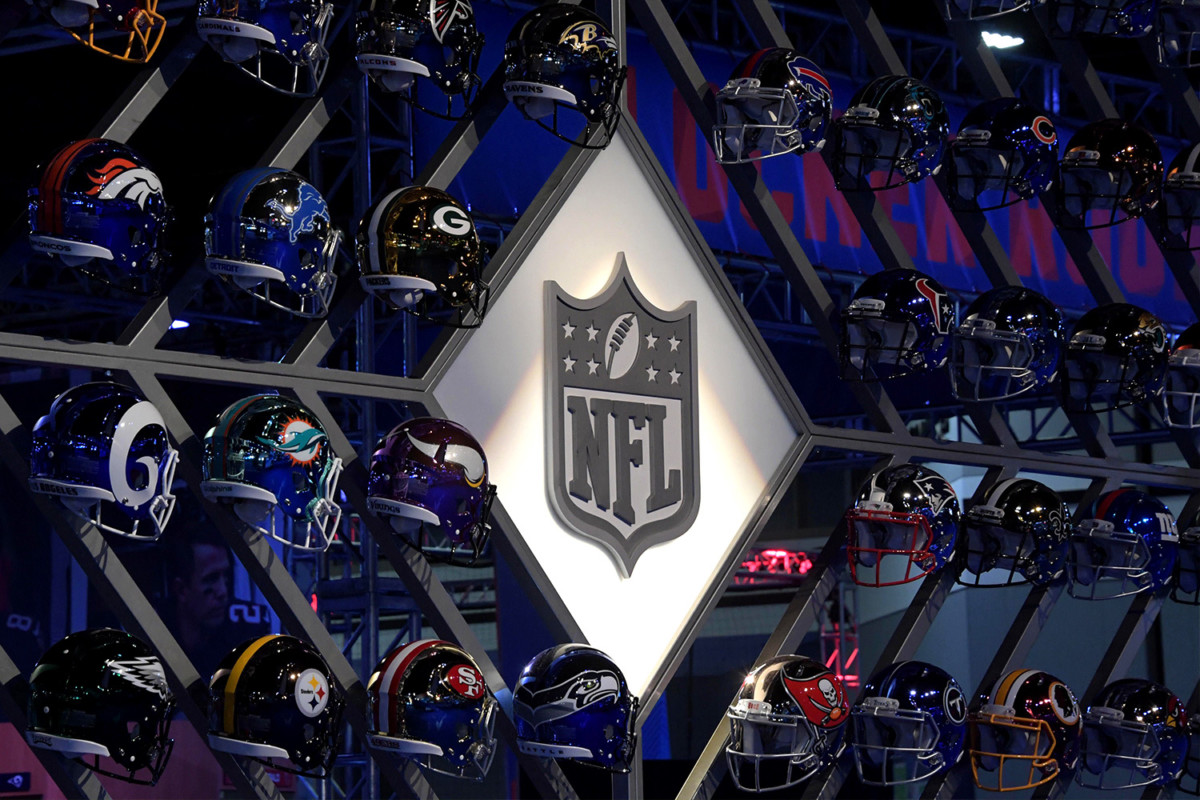 A change in the NFL's bylaws could keep legacy ownership families in the game.
NFL owners voted to lower the required amount that a controlling owner must hold from 5% to 1%, a move intended to allow families with longstanding histories in the league to retain their teams.
The rule only applies to teams that have had the same owner group for 10 years or more.
Those same teams must also have 30% of the franchise controlled by the owning family's members.
Pittsburgh Steelers owner Art Rooney II indicated that there was little momentum to change that rule.
The move aims to soften the potential estate tax hit from people inheriting ownership stakes from family members. With the average team value soaring to $3.5 billion, per Forbes, taxes on inherited wealth can become unaffordable for team owner descendants.
Good News for Bears Owner
The change could impact the fate of the Chicago Bears. Owner Virginia McCaskey, 99, would like to keep the team in the family.
Under the previous rules, the team's $4.1 billion valuation would require each family member inheriting the team to hold at least a $205 million stake in the club. The amendment reduces that amount to $41 million.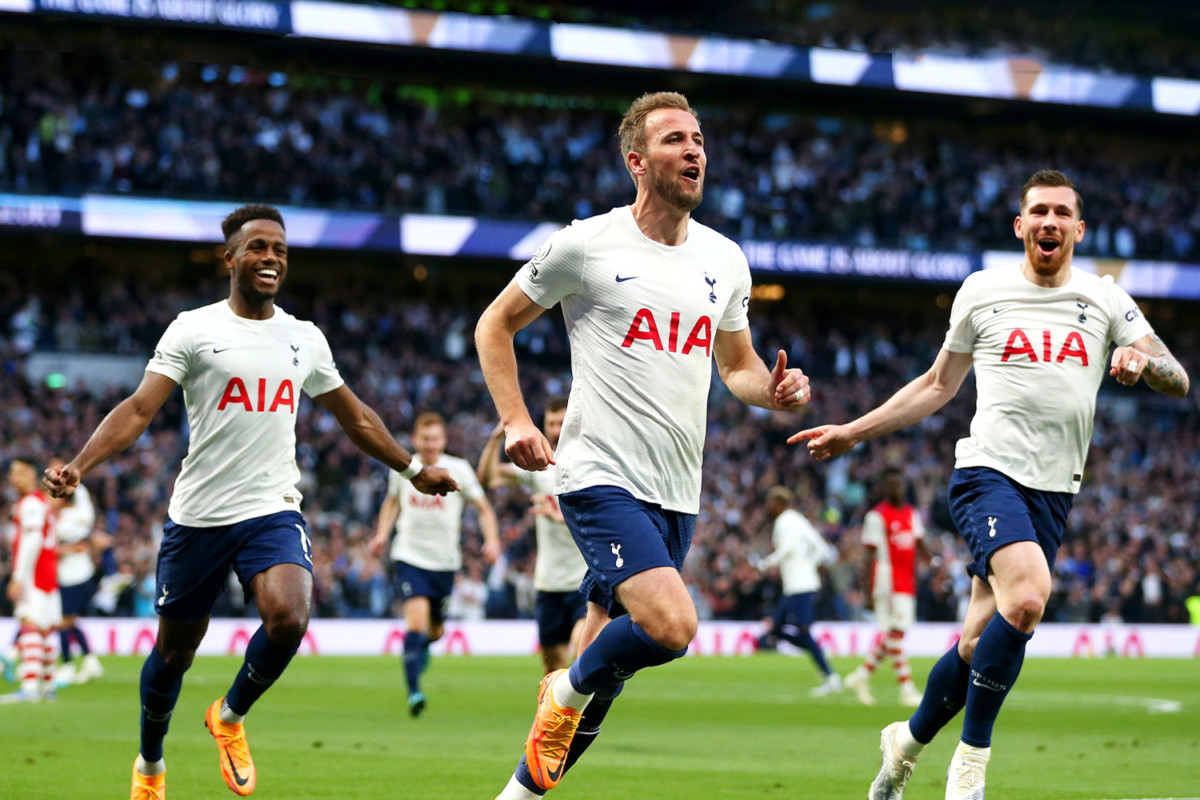 Tottenham Hotspur is receiving a cash injection of $187 million from its majority shareholder to invest in the Premier League club — both on and off the pitch.
ENIC Sports, a British investment firm, purchased its 85.6% controlling stake in Tottenham in 2001 from politician and entrepreneur Alan Sugar for an undisclosed amount.
ENIC's latest investment will be partly allocated toward the player transfer market.
It will be made via the issue of convertible A shares and accompanying warrants.
With the investment, ENIC's stake could increase to about 87.5%.
The injection of fresh capital comes after Tottenham posted $106.9 million in pre-tax losses for the fiscal year ending June 30, 2021. The club generated $456 million in revenue during the same period, down more than 10% compared to the fiscal year prior.
The heavy losses were the result of a lack of fans at matches due to the global pandemic. Tottenham generated only $2.5 million in matchday revenue for the fiscal year ending June 30, 2021, as only two matches were played with live fans at a limited capacity.
More Money to Come
Tottenham Hotspur is reportedly advancing discussions for a roughly $655.8 million naming rights deal for the $1.6 billion stadium it built in 2019. The club is reportedly holding out for a deal worth $32.8 million per year for at least 10 years, according to Football Insider.
An undisclosed company has reportedly negotiated a 20-year deal for naming rights to the stadium, which seats 62,000.
SPONSORED BY FIVE
$50 Off CBD+THC Products You Can Feel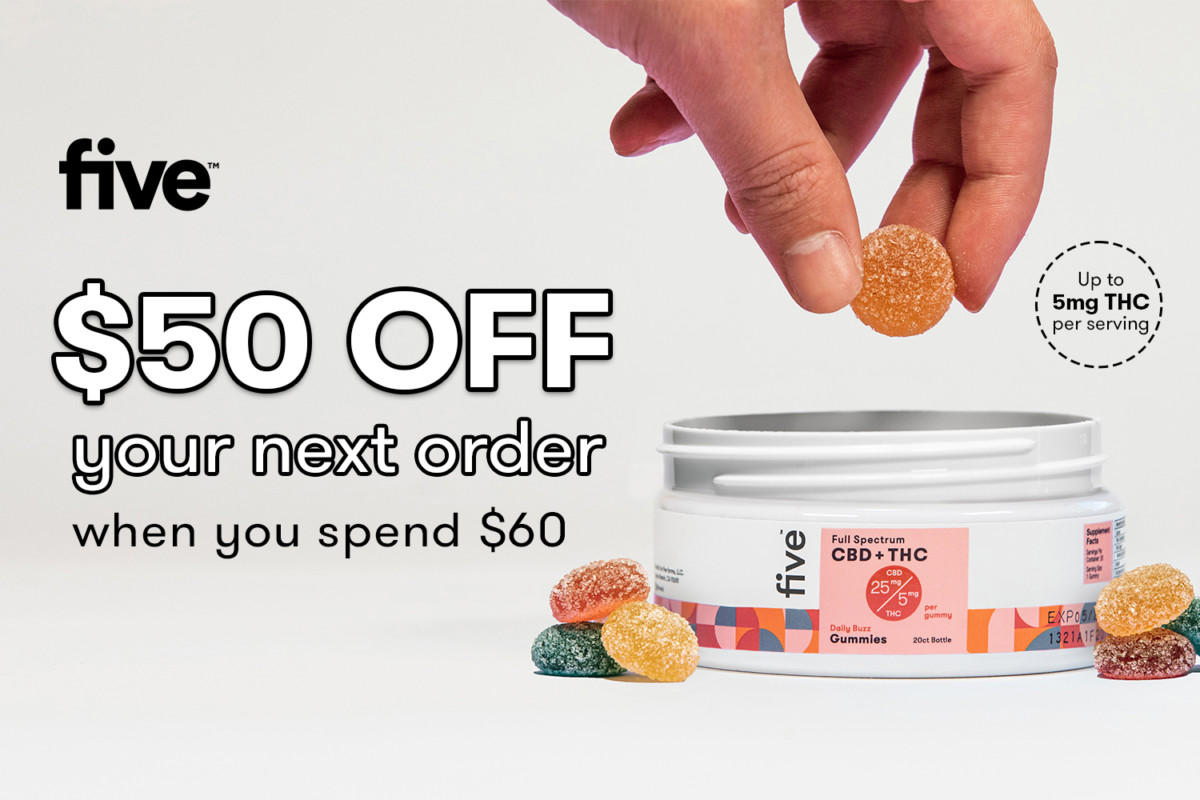 You may have tried CBD before, but you have not tried anything like this. With three different effects, including sleep, relax, and relief, five™ has got you covered. 
Save $50 on any CBD+THC oils, gummies, chocolates, or capsules on orders of $60 or more – just activate your FREE gift card when you enter your email.* 
Add some relief, chill, or buzz to your day when you shop on the house from your friends at five.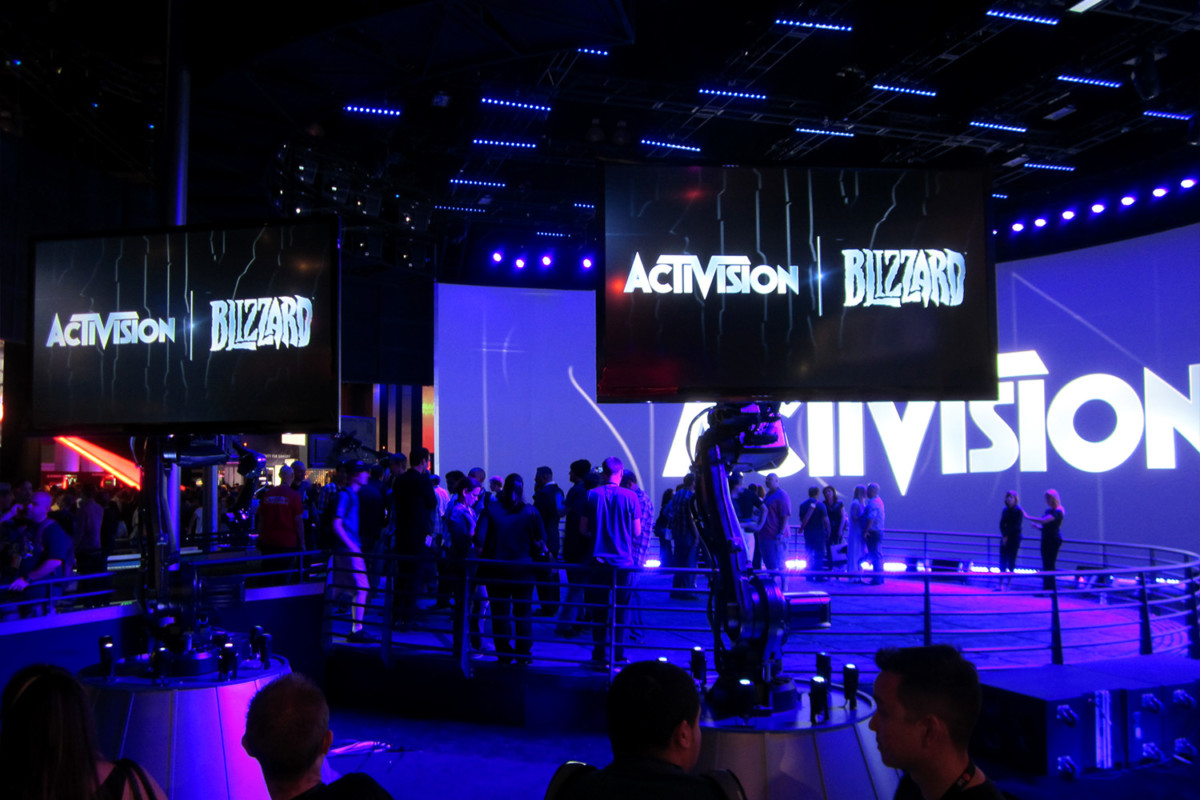 An action taken by 28 employees within one division of a gaming studio is turning heads across the entire industry.
Quality assurance testers within Raven Software, a subsidiary of Activision Blizzard, voted 19-3 to unionize. The move is a first for a major U.S. video game company.
Raven develops the "Call of Duty" franchise, a key revenue driver for Activision Blizzard.
The workers initially sought to unionize in January, following layoffs the previous month.
Activision Blizzard refused to recognize the union at that time.
Following the vote, the group will join the Communications Workers of America.
Microsoft has agreed to buy Activision Blizzard for $68.7 billion, pending regulatory approval. The tech giant has focused its gaming efforts on its Xbox console series, but is looking to Activision Blizzard to build out its mobile portfolio.
Labor Issues
The National Labor Relations Board found that Activision Blizzard illegally threatened staff and enforced a social media policy that infringed on employees rights around collective action, the agency said on Monday.
The issue was initially brought forth by the Communications Workers of America.
The company will either settle with the NLRB, or the agency's Los Angeles-based regional director will issue a complaint.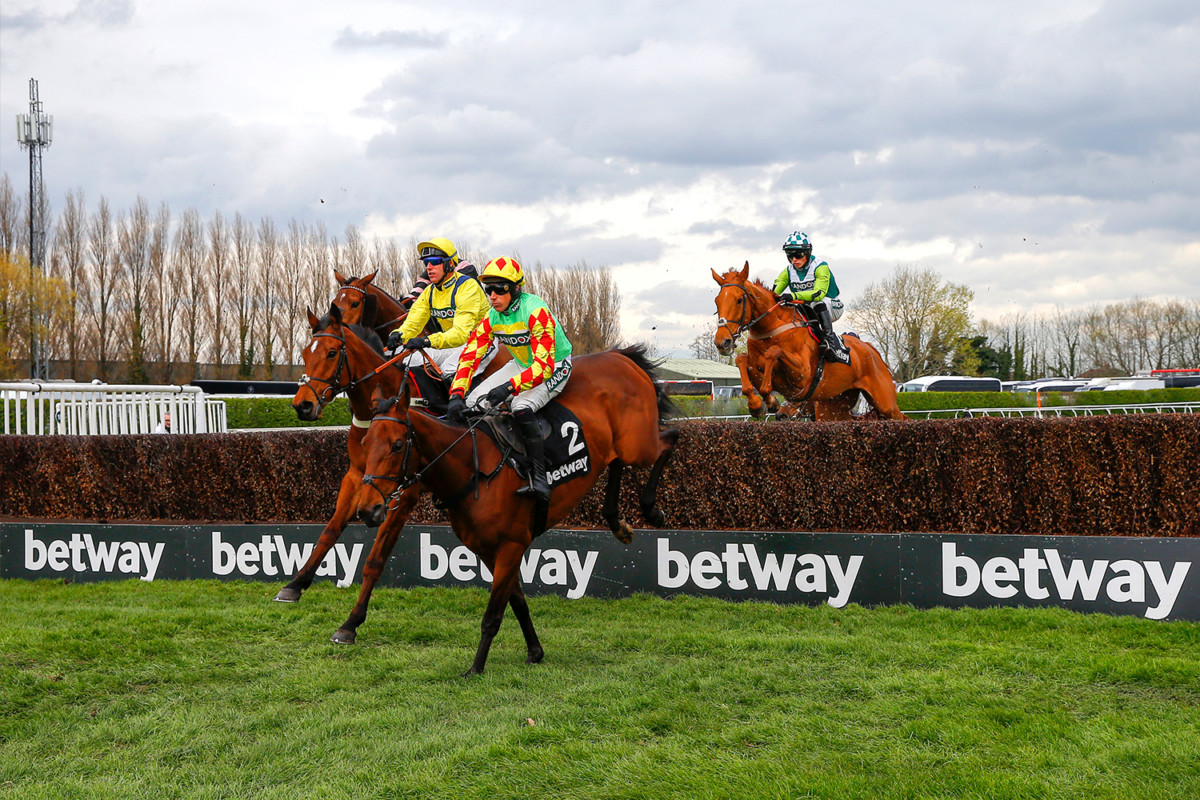 Increases in sports betting revenue fueled Betway parent Super Group's growth in the first quarter, but revenue misses and projections caused the stock to tumble.
The company banked $356.9 million in first-quarter revenue, up 7% year-over-year. The quarter was Super Group's first as a public company after merging with a SPAC in January.
Sports betting revenue leapt 30.4% to $116.8 million, driven by growth in the Africa and Middle East region, followed by Asia and the Pacific. The bulk of its remaining revenue came from its online casino brand Spin.
The company accumulated nine new sports betting partnerships, including the Milwaukee Bucks, the Stock Car Pro Series Brazil, and the Ghana Women's Football League.
Betway has over 70 existing partnerships with teams, leagues, and events, including 13 Premier League clubs, nine NBA teams, the NHL, and ATP.
Super Drop
The growth was not enough to assuage investors, who were spooked by an earnings miss and indications that the company could lower its 2022 revenue guidance.
"The results for the first quarter of 2022 reflected revenue growth and strong cash generation, but were challenged on a period-over-period comparative basis due to industry and economic headwinds and costs related to our business combination and listing as a public company in January," said company CFO Alinda van Wyk.
Super Group's stock plummeted 23.7% on Wednesday, hitting its lowest point in the company's brief history on the market.
SPONSORED BY TICKETMASTER
Enhancing Fan Excitement With New Innovations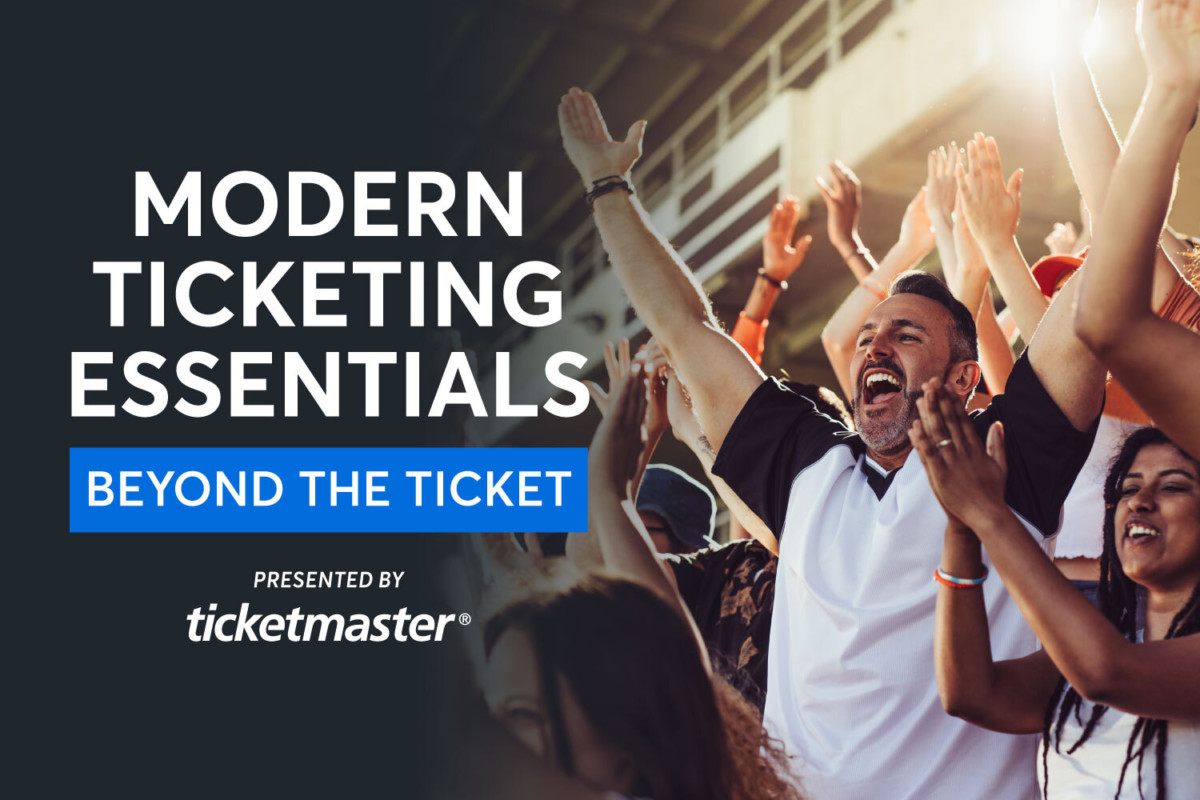 Thanks to the continued advancement of social media and virtual technology, fans now expect and crave unique and immersive live event experiences. The ticketing industry extends beyond just ticketing to help enhance the live experience for all fans. 
Modern Ticket Essentials: Beyond the Ticket, our new six-lesson course presented by Ticketmaster, is here to help those looking to learn more about how modern ticketing helps teams and event organizers enhance the live experience for their fans. 
This free online course provides a behind-the-scenes look at how Ticketmaster and their partners are thinking about the future of ticketing – from personalization and data strategies to NFTs, distribution partnerships, and more.
Sign up today to earn your verified digital badge. Get started!
When it comes to the business of sports, Front Office Sports has you covered — that's why Digiday just named us a finalist for their Best Newsletter award. But we want your thoughts, too. All you have to do is take a

quick reader survey here

. The best part? You have a chance to win some cool Front Office Sports merch or a $500 Visa gift card!

Trevor Story has racked up six home runs in his last five games, providing strong returns on

the six-year, $140 million deal that brought him to Boston last offseason.

NBC Sports' "Sunday Night Football" is wrapping the TV season as primetime's most-watched TV show for a

record

11th straight year, averaging a total audience delivery of 19.3 million viewers.

From the PGA Championship to the French Open and the Indy 500, Atmosphere Sports is bringing sports back to the center.

Learn more

.*
*Sponsored Content
Does ownership affect which teams you root for?
Wednesday's Answer
72% of respondents plan to watch at least some of the 2022 World Cup.
Disclaimer
*Excludes subscriptions. Cannot be combined with any offer. Valid for single use only.