Video game sales falter on Black Friday and Cyber Monday, Venus Williams launches Happy Viking, a connected fitness platform buys LeBron's supplement company, and the NFL continues European expansion.
Next-Gen Consoles' Impact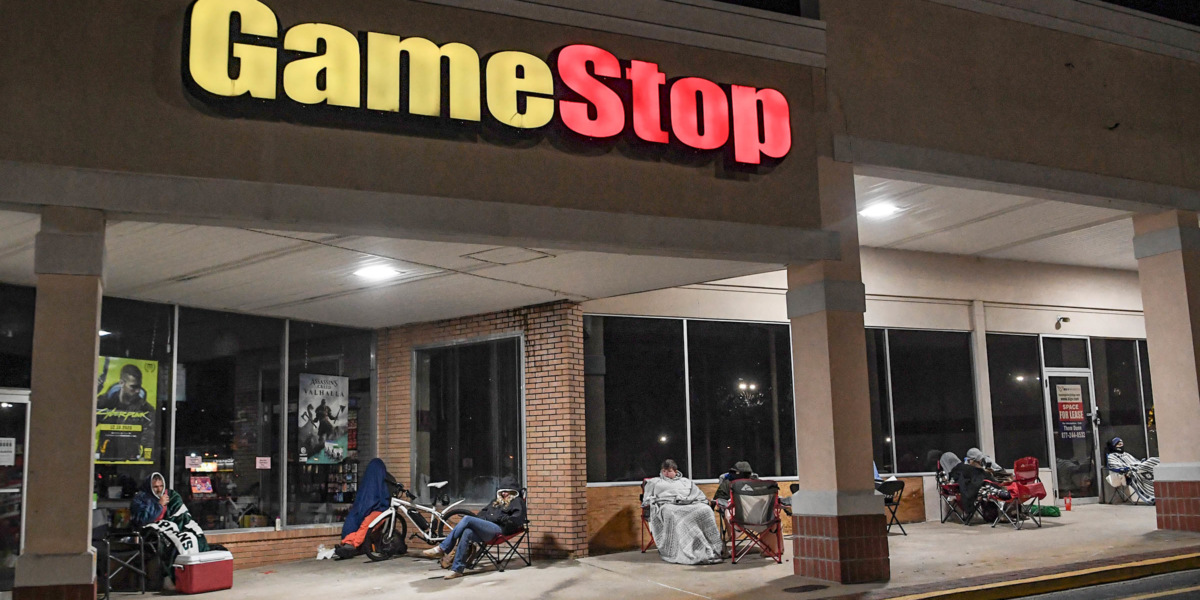 Video game sales from Black Friday to Cyber Monday dropped 10% year-over-year as gamers seem to be waiting to upgrade consoles before buying more games. Console games specifically saw a 13% drop in sales.
But getting a new console has been difficult: Microsoft and Sony are both facing "unprecedented" global demand for the new editions of the Xbox and PlayStation as the popularity of gaming has skyrocketed this year with more people staying at home during the pandemic.
Sony Interactive Entertainment CEO Jim Ryan said the company pre-sold as many PlayStation 5 consoles in the U.S. in the first 12 hours of it being on sale as it did PlayStation 4 consoles in 12 weeks.
Scalpers have snatched up the few consoles available, selling them for more than $1,000 on eBay.
Both companies have said the pandemic did not have an impact on production.
On top of waiting on new systems, gamers have started to embrace digital subscription services like Xbox Game Pass, which grew to 15 million members in September, a 50% jump from April.
Still On Track: 2020 will likely end up nearing or surpassing video game sales records. U.S. video game spending reached $11.2 billion in the third quarter, up 24% year-over-year, according to The NPD Group.
Venus Williams has made her next move to expand a diverse off-the-court business empire, launching vegan protein brand Happy Viking. Its first product will be a pre-made, plant-based protein shake in vanilla bean and triple chocolate flavors.
The protein brand is the latest addition to Williams' portfolio:
Williams founded an interior design company, V Starr Interiors, in 2002. It's reportedly worth up to $60 million. 
She also has a fitness and athleisure apparel brand, EleVen, that she personally wears on the court.
Both Williams and her sister, Serena, are minority investors in the Miami Dolphins.
Plant-Based Opportunity: U.S. plant-based food retail sales reached $5 billion in 2019, up 11.9% year-over-year. Some projections suggest the plant-based food market will be worth $74.2 billion by 2027.
Athlete investors are recognizing the opportunity, especially in the nearly $1 billion meat alternative market and include:
Beyond Meat: Kyrie Irving, Chris Paul, Shaquille O'Neal and DeAndre Hopkins.
Impossible Foods: Kirk Cousins, Paul George and Serena Williams.
SPONSORED
Giving Early-Stage Companies A Chance To Shine

NFLPA Pitch Day gives women – and minority-led early-stage companies a chance to present their products and business plans in front of an elite group of judges, athletes and potential investors.
"Working with the NFLPA has been more than we could have ever imagined," said Horace Flournoy, CEO/Founder of SwayBrand. "The intimate time spent with active roster NFL players allowed us to learn more about their lifestyles and personal interests that in return informed the user experience and feature strategy of our platform. This feedback proved to be invaluable."
Learn how your company can get involved in NFLPA Pitch Day today and jump-start your growth.
Fitness technology platform Openfit has purchased a majority stake in Ladder, a sports nutrition company founded by LeBron James and Arnold Schwarzenegger. Terms of the deal weren't disclosed, but Ladder is on track for $4 million in sales in 2020.
The duo helped found the company in 2018 and both Schwarzenegger and James will stay on as minority shareholders, taking active marketing roles.
Sweetened IPO? The acquisition could help better position Openfit, which offers subscriptions to private training and exercise classes, in an ever-crowding connected fitness industry. Ladder's supplements will be integrated into the company's subscriptions, along with its personalized nutrition plans.
When asked whether Openfit is seeking an IPO, CEO Jon Congdon said, "All possibilities are open for us, and we're considering all possibilities." Congdon added the company is "profitable" with approximately 130,000 subscribers.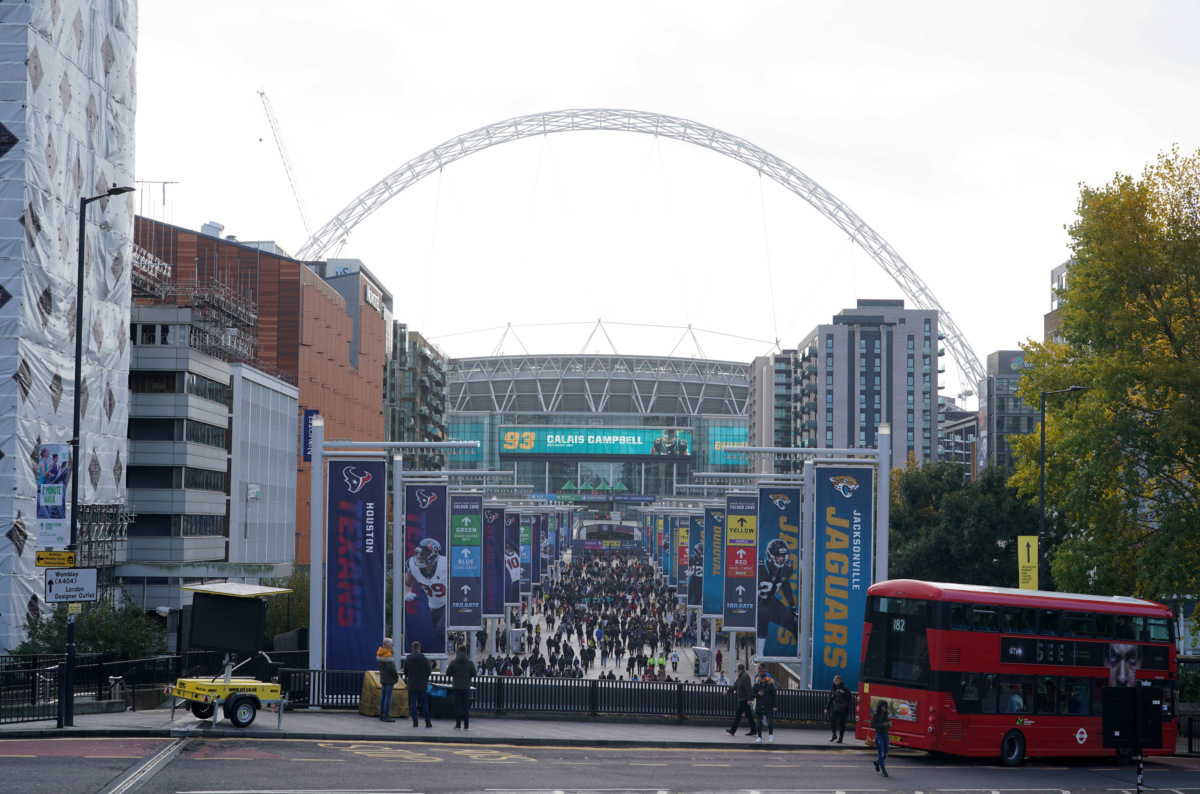 Despite forcing the league to cancel its international games, the COVID-19 pandemic isn't slowing down the NFL's long-term plans to expand football globally.
In 2020, NFL has looked to ramp up its international presence in new ways:
Extended Amazon's deal for broadcasts that are accessible globally.
Agreed to a partnership with Sky Sports to make it the first international broadcaster with a dedicated NFL channel.
Inked a deal with gambling site 888sport to make it the league's first official betting partner in the U.K. and Ireland.
Partnered with ViacomCBS Networks International, bringing back live "Monday Night Football" to the U.K.'s Channel 5 for the first time since 2009.
Those deals are on top of ongoing grassroots efforts to create a pipeline of talent in the U.K., including the launch of the NFL Academy in London last year and a widespread flag football program.
The league has also hired former World Rugby CEO Brett Gosper as its first-ever head of Europe and U.K. Gosper has experience growing a sport in new markets, helping to bring the Rugby World Cup to Japan for the first time in 2019.
EVENT
Burn Some Calories Before Your Holiday Feast

Already thinking about your second and third plate at the holiday dinner this year? Maybe it's time to get some exercise in.
In conjunction with our friends at Nike, FOS invites you to take part in a 45-minute virtual workout on Wednesday, Dec. 9, at 6 p.m. ET with Nike Master Trainer Traci Copeland followed by 30 minutes of networking time. Participate in the session, and you will be entered to win five (5) cases of CELSIUS product.
Meet new sports industry friends and get an early start on your fitness goals for 2021.
ESPN is planning to "MegaCast" the coverage of its NFL Wild Card playoff game, simulcasting the game across several channels each with their own approach to the broadcast. 
Steph Curry and Under Armour are collaborating to launch Curry Brand. While the brand will have a line of apparel and shoes, it will also put a heavy emphasis on investing in "under-resourced" communities.
Front Office Sports College, a newsletter covering the rapidly evolving college sports industry, launched yesterday. This week, Amanda Christovich discusses the NIL power of Sarah Fuller, a COVID-19 vaccine timeline's impact on college sports, and UConn's finances as they return to the Big East.