No matter how you felt about yesterday's game, at least you didn't lose close to $10 million because of it. Texas entrepreneur "Mattress Mack" made headlines with his record-setting Super Bowl bets on the Cincinnati Bengals this year — $9.5 million in total wagers. A win in his favor would've brought in more than $16 million in profit.
Broncos Bidding Heats Up As More Billionaires Show Interest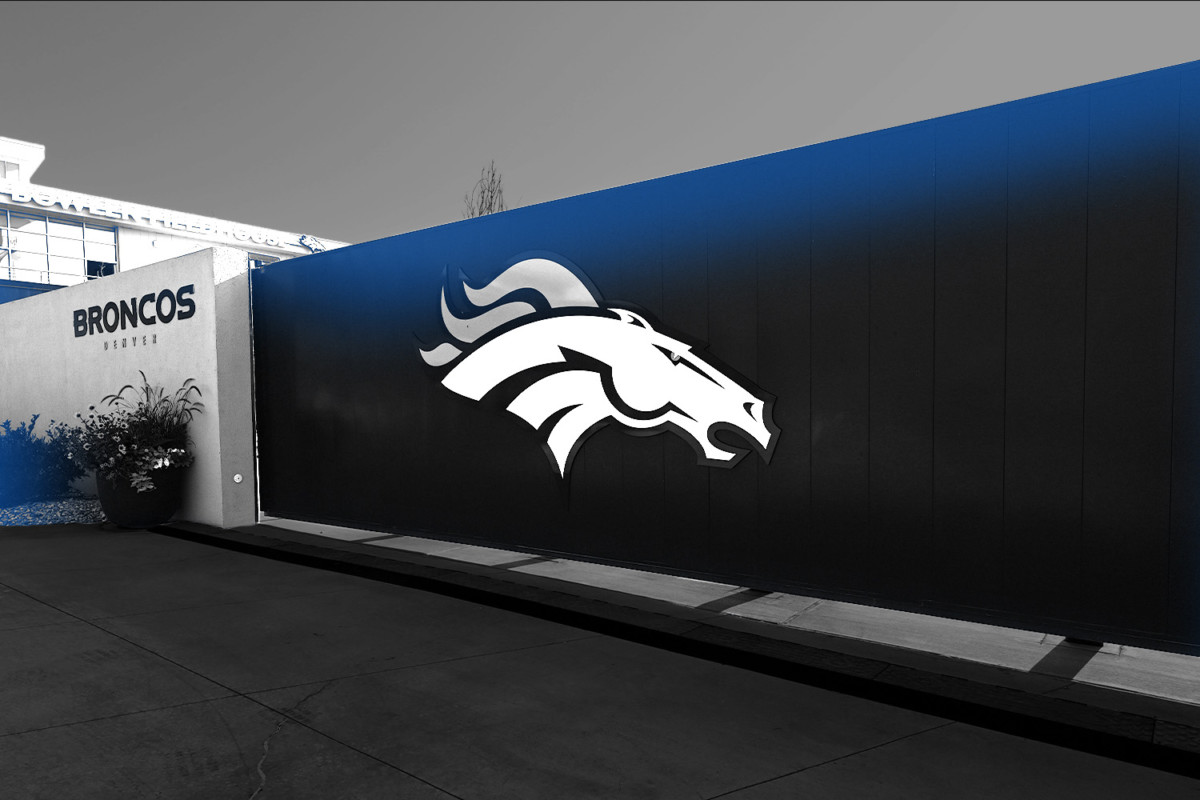 The Denver Broncos are for sale, and billionaires are lining up to bid. The NFL's reported top pick, however, is still reluctant to enter the fray.
League commissioner Roger Goodell is reportedly leaning on Robert F. Smith, the wealthiest Black person in the U.S., to bid on the Broncos. Smith or another potential bidder, Byron Allen, would make history as the league's first Black owner.
Smith hasn't committed to pursuing the team, which is expected to fetch at least $4 billion. 
Concurrently, the league is facing a lawsuit from former Miami Dolphins coach Brian Flores alleging racial discrimination.
Several private equity executives are also eyeing a bid.
Philadelphia 76ers and New Jersey Devils co-owner Josh Harris, co-founder of Apollo Global Management, is exploring a bid. Harris is also a minority owner of the Pittsburgh Steelers and would have to sell his stake to buy the Broncos.
Clearlake Capital Group co-founders Behdad Eghbali, Jose Feliciano, and his wife Kwanza Jones are considering a bid.
Pabst Brewing Company owner Dean Metropoulos, investor Alec Gores, and United Wholesale Mortgage CEO Mat Ishbia are reportedly exploring a bid, as well.
The Bezos Factor
Amazon founder Jeff Bezos has looked into bidding on NFL teams in the past and could make a play. With $180.8 billion in net worth, Bezos could likely top any bid without forming an ownership group.
Former Broncos quarterbacks Peyton Manning and John Elway are also exploring bids as part of a larger group.
Some High School Stars Projected to Make Millions Off NIL
On July 1, the NIL era didn't open up just for college athletes. Many high school athletes can now profit before they ever step foot on a college campus — and some are projected to make millions of dollars.
Bronny James is the latest to position himself for NIL earnings. The California prep star recently filed three trademarks with suggested use for video games, clothes, and NFTs, attorney Josh Gerben reported.
James could make $5.1 million, according to On3 — higher than any men's player on the list. But he's not the only one with major potential.
Basketball player Mikey Williams, represented by Excel Sports Management, recently inked a deal with Puma. On3 predicts he could rake in $2.9 million.
Basketball player Jada Williams signed with Spalding. The company declined to disclose financial details.
Quarterback Arch Manning could also be worth $1.6 million, per On3.
Not All States Are Equal
Not every high school athlete can participate in NIL, however. A complex web of state laws, high school association rules, and lack of national regulation have created a landscape where only some states explicitly allow high school activities. Others don't allow it, while many have no clear guidance at all.
California and New York, for example, have confirmed that high schoolers can participate. Texas, on the other hand, has a state law explicitly prohibiting it.
SPONSORED BY TUBI
Streaming Sports and Entertainment Audiences in 2022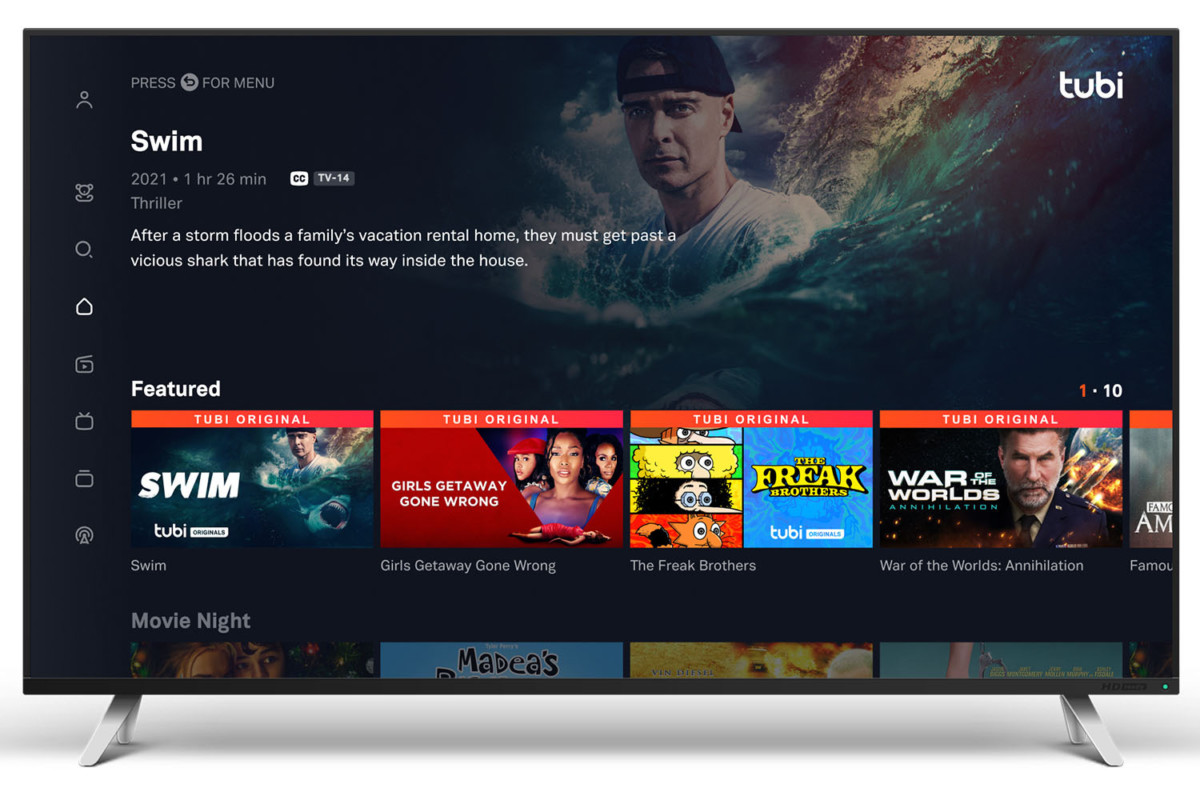 Ad-Supported Video On-Demand (AVOD) has maintained a sustained level of growth leading into 2022 amongst audiences streaming sports, news and entertainment. Amid an array of consumer choices and behaviors, it's paramount for brands to understand the latest trends. Tubi's annual report, THE STREAM: 2022 ACTIONABLE AUDIENCE INSIGHTS FOR BRANDS, details the audience preferences and investment strategies that matter most for marketers. 
While subscription video-on demand viewers grew 8% in 2021, growth on AVOD doubled

The majority of streaming audiences don't subscribe to cable: 71% of Tubi streamers are cable-free

AVOD is no longer only appealing to cost conscious consumers – Tubi streamers who earn $150K+ increased by 83% last year 
For these insights and more, download Tubi's latest report.
KKR Eyes Blockchain Gaming with Potential Animoca Investment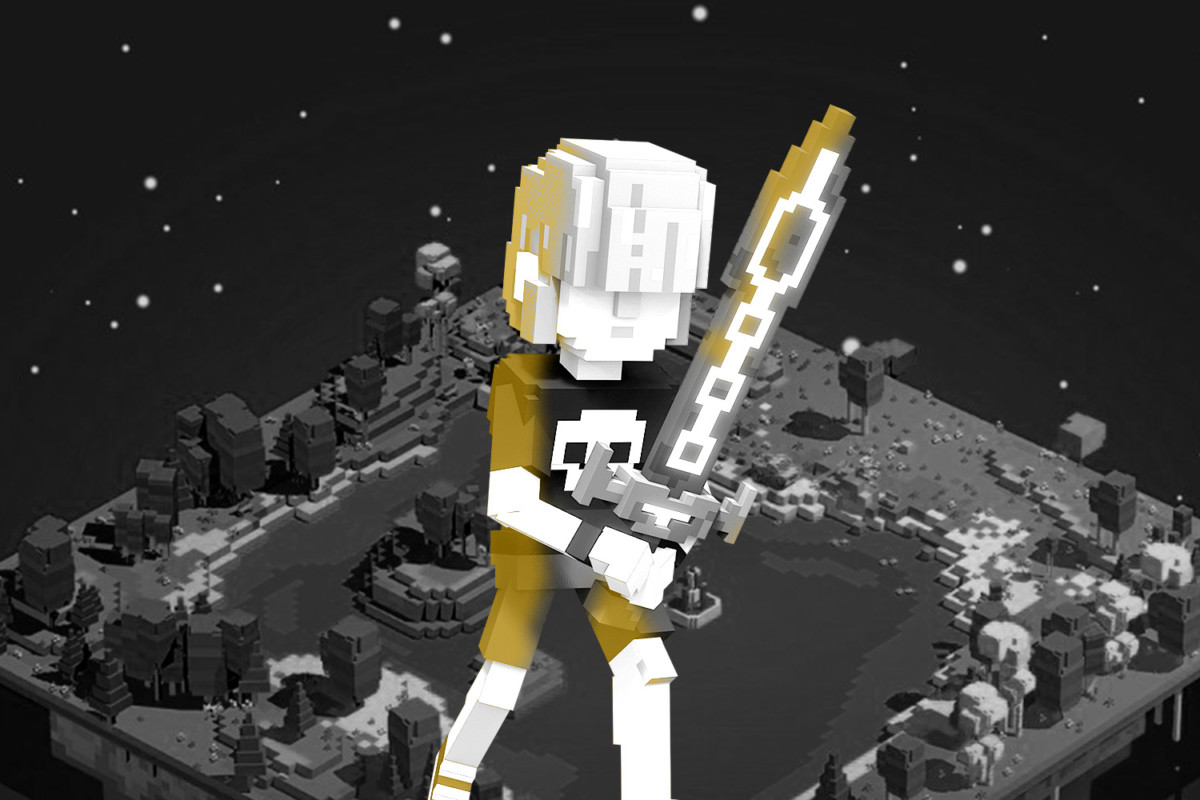 Metaverse-focused gaming and investment firm Animoca Brands is closing in on a major boost from private equity firm KKR.
KKR is in talks to lift Animoca's latest funding round to $500 million from $359 million at a $5.4 billion valuation.
Animoca created the metaverse platform "The Sandbox" and blockchain-based game "Olympic Games Jam: Beijing 2022." It has investments in Fan Controlled Football and NBA Top Shot.
The round, announced in January, was led by Liberty City Ventures and included the Winklevoss twins and investor George Soros.
Animoca raised $88.8 million at a $1 billion valuation in May 2021.
It is already eyeing another funding round this year at a $10 billion valuation.
The TL;DR on KKR
The New York-based investment firm is in the midst of a complex bid for Italian telecommunications giant Telecom Italia, which holds Serie A broadcast rights.
It has recently loaded up on fitness investments, buying European cycling company Accell Group NV in January for $1.8 billion and taking on a $396 million stake in PureGym the previous month.
In September, it sold off its $852 million stake in Academy Sports.
Earlier this month, it announced an investment in high school sports media and technology company PlayOn! Sports.
Nintendo Launches Virtual Sports Lineup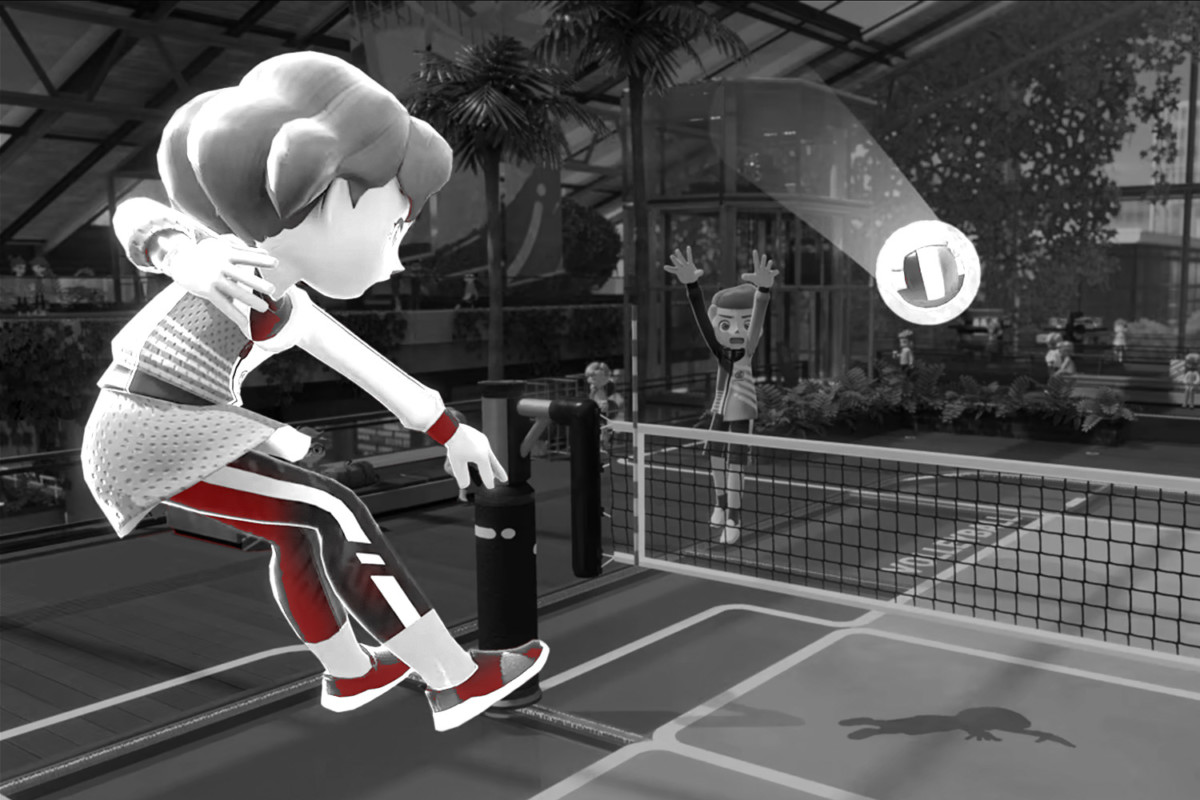 Gamers who still have a Wii can pack their consoles up. Nintendo announced the launch of Nintendo Switch Sports, a game mirroring the activities found on Wii Sports.
With tennis, bowling, and chambara available once again, Nintendo added soccer, badminton, and volleyball to its list of virtual competitions. Similar to the Wii remote, users will be able to move the Switch's Joy-Con controllers to serve, hit, and bowl with their very own customizable "Mii."
Those who have an active Nintendo Switch subscription will be able to play Feb. 18-20 in an online play test ahead of the game's official release on April 29. An annual subscription costs $19.99.
This summer, Nintendo plans to release a leg-strap accessory for a soccer shootout, which will be included with the physical version of Nintendo Switch Sports.
Later in 2022, Nintendo plans to add golf.
New & Old Nintendo
The Switch became Nintendo's best-selling home console earlier this month at 103.54 million consoles sold, beating out the Wii's 101.63 million. Nintendo also released its OLED Switch in October, but it hasn't all been bright for Nintendo in the last year.
For the nine months ending Dec. 31, 2021, Nintendo's sales fell 6% year-over-year to $11 billion — hardware sales deflated 21% year-over-year. The company also lowered its fiscal-year sales goal from 24 million units to 23 million due to the ongoing semiconductor shortage.
SPONSORED BY HEARTLENT GROUP
NFL Stars on the Field, Superheroes in the Community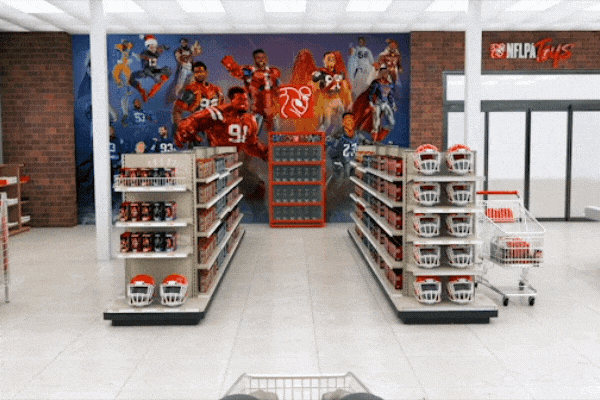 When they're not using their athletic powers on the field, NFL players are finding unique ways to serve as superheroes in their communities. For this year's NFLPA Community MVP Program, HEARTLENT Group brought the theme to life by illustrating each winner as a superhero action figure.
The NFLPA recognized 18 active NFL players who are committed to making a positive impact and made a $10,000 donation to each player's charity of choice. Five finalists were selected for the Alan Page Community Award and Rodney McLeod was selected as the 2022 winner. An additional $100,000 will be contributed to his Change Our Future foundation. To celebrate, HEARTLENT Group created a one-of-a-kind superhero action figure in his likeness.  
In total, $2.2M was donated on behalf of these real-life superheroes. Learn more on the NFLPA Community MVPs.
Amazon is

reportedly

asking companies who want to advertise on its "Thursday Night Football" package for 20% more than what they paid on broadcast TV.

Aston Martin

unveiled

its 2022 Formula 1 car, the AMR22, on Thursday. Sebastian Vettel and Lance Stroll will be the team's drivers.

MLB commissioner Rob Manfred

cited

an analysis completed by a hired investment banker indicating that the stock market provides a better return than owning an MLB team.

Brands like Degree, Gopuff, Pepsi, Foot Locker, Nike, SoFi, and so many others are diving headfirst into the NIL market. Download our latest white paper to learn how your brand can leverage NIL in 2022.*
*Sponsored Content
Were you happy with this year's Super Bowl outcome?
Friday's Answer
32% of respondents would like to see an overseas Super Bowl.