Following a 99-day lockout that delayed the start of the season, MLB commissioner Rob Manfred gave all players Bose headphones as a peace offering on Opening Day. Fair trade?
Rob Walton Reportedly Puts Up More Than $4B For Broncos
Rob Walton, son of late Walmart founder Sam Walton, is reportedly bidding more than $4 billion to buy the Denver Broncos.
Opening bids for the Broncos were reportedly due on Friday and would only be accepted if they were above the $4 billion threshold. The price tag is a mere fraction of Walton's $70 billion worth, making him a favorite to buy the team.
NFL owners are not allowed to put more than $1 billion in debt on a team and must put down at least 33% of the equity.
A previous report suggests that the team's final sale will land between $4.5 billion and $5.5 billion.
Philadelphia 76ers and New Jersey Devils owner Josh Harris was expected to submit a bid.
Reports suggest the NFL was courting Robert F. Smith, the richest Black man in America, to buy the team.
Entertainment Studios' Byron Allen said he was preparing an offer in February. Allen or Smith would become the league's first Black owner should either win.
Walton's brother-in-law is Stan Kroenke, owner of the Los Angeles Rams and former owner of the NBA Nuggets and NHL Avalanche.
A Pretty Penny
The estimated bidding price would make the Broncos sale the highest amount ever paid for an American professional sports team. David Tepper purchased the Carolina Panthers in 2018 for $2.2 billion, and Joe Tsai bought the Brooklyn Nets in 2019 for $2.3 billion.
Nationals Tap Firm to Explore Potential Sale of Franchise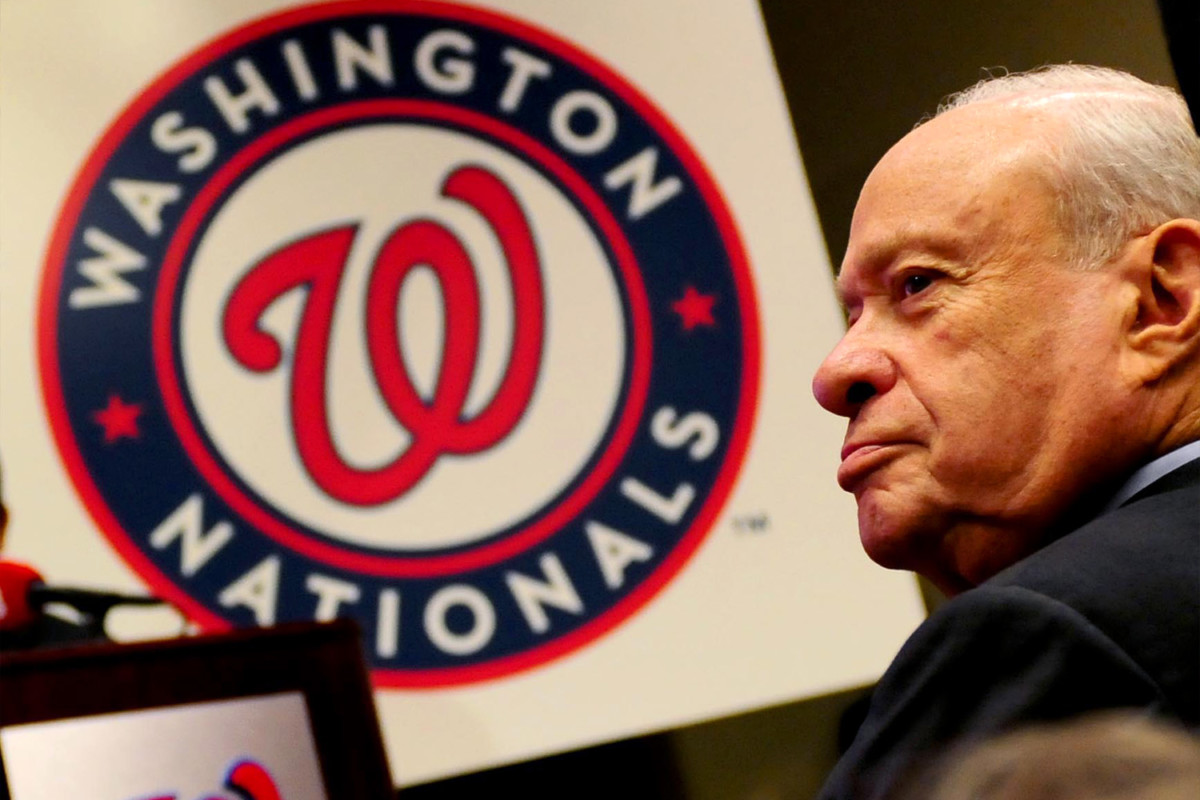 The Washington Nationals are exploring a sale, among other options, managing principal owner Mark D. Lerner announced on Monday.
Allen & Company — the firm that handled the sale of New York Mets, netting an MLB-record $2.4 billion in 2020 — has been retained as part of what Lerner described as an "exploratory process" that could result in a sale of the franchise valued at $2 billion.
Real estate developer Ted Lerner, 96, purchased the Nationals for $450 million in 2006, the team's first season in the nation's capital after the franchise relocated from Montreal. Lerner transferred day-to-day oversight of the team to his son Mark in 2018.
Lerners' Success in D.C.
Washington lost three MLB teams in its history and had been without baseball since the Senators moved to Texas to become the Rangers after the 1971 season.
After three seasons at RFK Stadium, the team moved to the 41,418-seat Nationals Park. The $693 million stadium was publicly financed and owned by the Washington Convention and Sports Authority.
Under the Lerners, the Nats won the 2019 World Series.
After trading ace pitcher Max Scherzer and shortstop Trea Turner last season, plus losing players like Anthony Rendon to free agency after the title run, the team is currently in a rebuilding phase.
Mark Lerner said "there is no set timetable or expectation of a specific outcome" in his statement.
SPONSORED BY KORE SOFTWARE
Hookit's 2021 Sponsorship Year in Review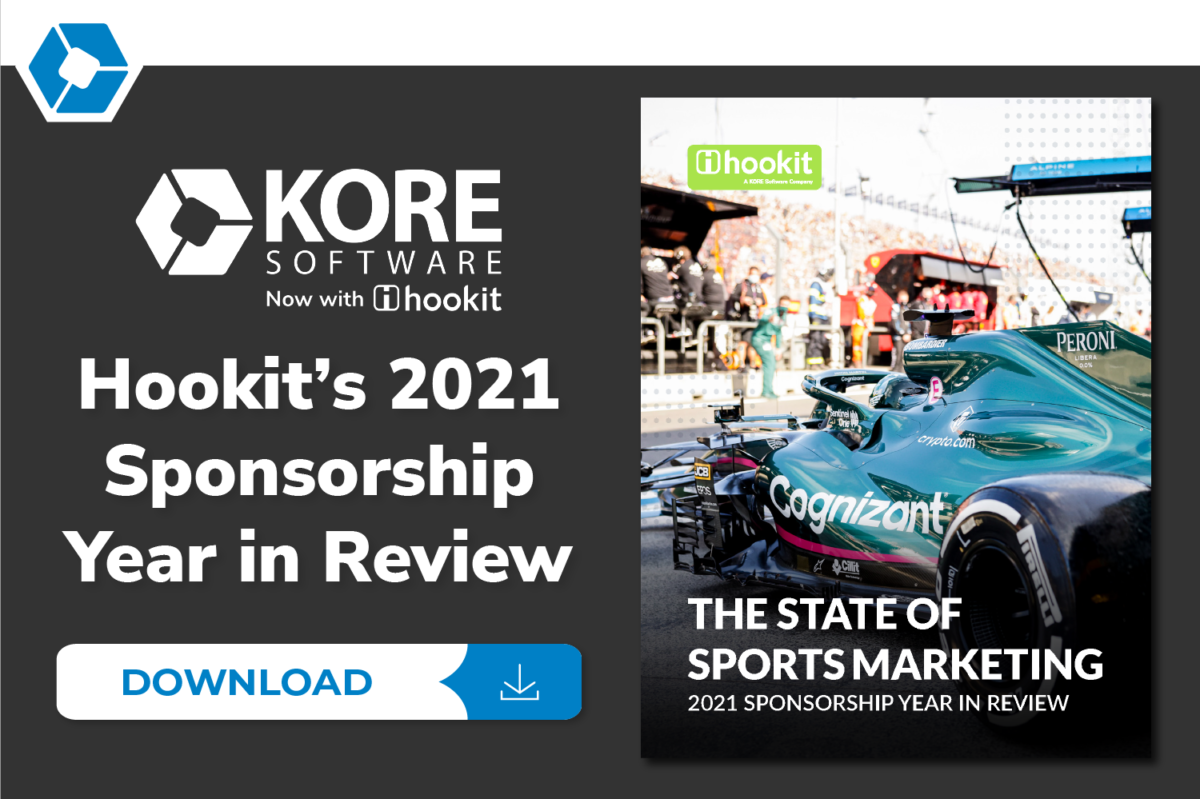 Hookit, recently acquired by KORE Software, examines highlights and trends across global sports marketing and social media in its 2021 review report. Hookit provides a benchmark for brands and properties in sports to understand how they measure up on social media, where sponsorship value comes from, and how it is being distributed across industry verticals.
This report focused on nearly 10,000 brands sponsoring major professional sports leagues, teams, events, venues, and athletes.
Through computer vision and advanced machine learning, every post by those sports properties and individuals was analyzed to identify deliberate promotion of any brand by direct mention, hashtag, or keyword in the text of the post as well as brand logos within the images and videos. 
Download the report for key lessons for your 2022 campaigns!
NBA Chairman Joins Consortium Bidding For Chelsea FC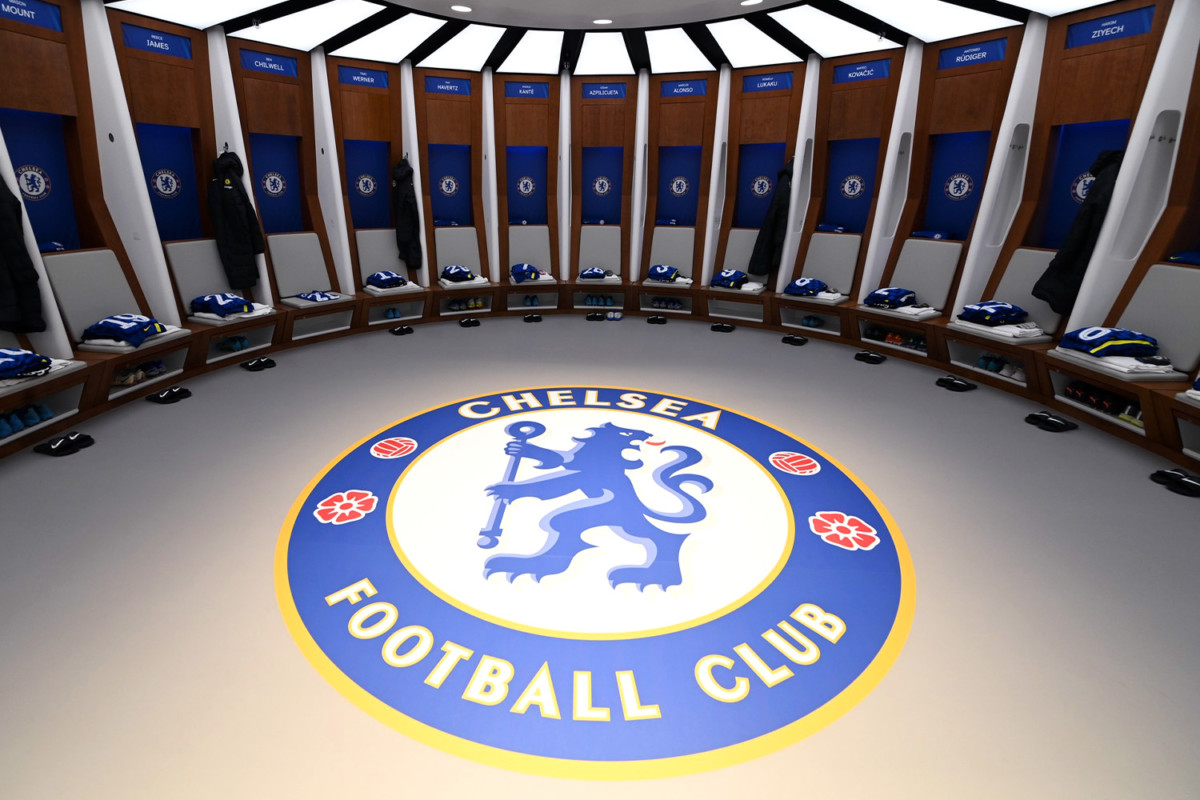 Chelsea FC bidders were given an extra three days to submit their offers, and Stephen Pagliuca is using the time to his advantage — the Boston Celtics co-owner has recruited NBA chairman Larry Tanenbaum as a backer.
The Canadian is chairman of Maple Leaf Sports and Entertainment, the company that owns Toronto FC, the Maple Leafs, the Raptors, and the Argonauts.
Tanenbaum joins Pagliuca's group of investors that reportedly include Passport Capital founder John Burbank and Facebook co-founder Eduardo Saverin.
Former Disney executive Bob Iger was also said to be approached about joining the bid.
Pagliuca would have to offload his stake in Serie A's Atalanta if his Chelsea bid is successful.
The other bidders include a consortium led by Los Angeles Dodgers, Lakers, and Sparks owner Todd Boehly, a group led by Sports Investment Partners chairman Sir Martin Broughton, and a consortium led by the Ricketts family, who own the Chicago Cubs.
Abramovich's Soccer Switch
Roman Abramovich put the team up for sale as he was sanctioned by the U.K. government for his ties to Vladimir Putin, but that hasn't cooled his interest in buying soccer teams. The oligarch is reportedly looking to purchase La Liga's Valencia club once the Chelsea FC sale is completed, according to a rival bidder.
Tanenbaum's addition is thought to be attractive to Abramovich due to his work combating antisemitism, though the government is reportedly satisfied with all four bidders.
In the Leadoff, a report suggests that The Masters leaves money on the table, MLS Next Pro launches with an eye toward the 2026 World Cup, Formula E looks to the next generation, and an NFT video game developer raises $150 million after a hack.

Click here to listen

.

The merger between Discovery and WarnerMedia has officially

closed

after a definitive agreement in May 2021. The deal will see streaming platforms Discovery+ and HBO Max merge into one offering. The new entity will be named Warner Bros Discovery, Inc.

Scottie Scheffler has

ascended to the top of the golf world

in record time — and he's just getting started. After winning three events and hitting OWGR's No. 1 spot in 42 days — the shortest period of time between a first career win and attaining the top ranking — Scheffler won The Masters on Sunday, finishing 10 strokes under par.

Subscribe to Scoreboard for more

on the 25-year-old and his meteoric rise.

Renee Montgomery's basketball career was just a precursor to her second act, which includes titles such as podcast host, sports broadcaster, vice president, and co-owner of multiple professional sports teams. Learn more about Renee's inspiring story of empowerment and representation.*

Know someone whose innate passion and tireless dedication is making an impact? Tell us about them by nominating them for the Front Office Sports

Rising 25 Award

. Nominations open now through Monday, April 18.
*Sponsored Content
SPONSORED BY NETSUITE
The CFOs That Get It, Get It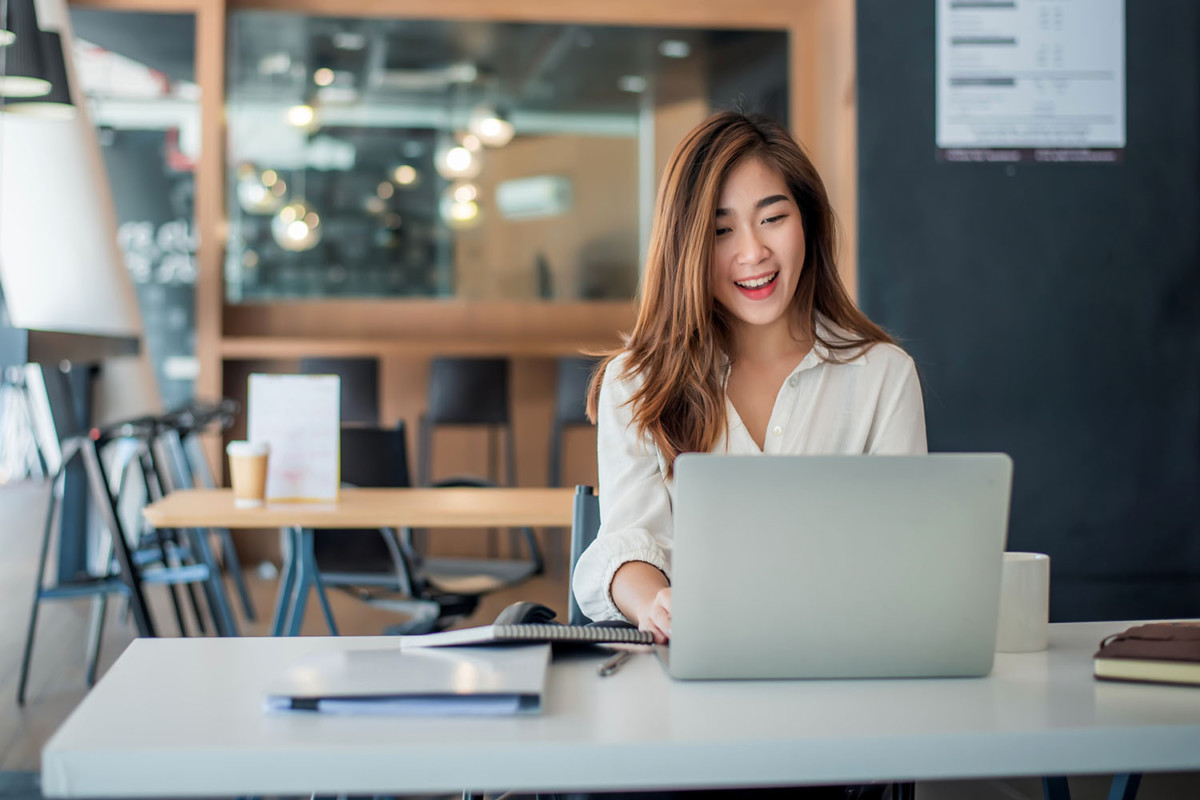 Today's CFO is critical to the strategy and success of the business. And in growing companies, there are two kinds of CFOs …
One who's struggling to keep up — spreadsheets everywhere, manual processes, errors, and lack of visibility into the numbers. It takes weeks to close the books.
The other who's on top of their game — automated reports, inventory, e-commerce, and HR flow into the financial model seamlessly, insights coming with the click of a button.  
With visibility and control of your financials, inventory, HR, planning, and budgeting, NetSuite can automate your processes and close your books in no time. That's why NetSuite is the No. 1 Cloud Financial system, used by over 29,000 growing businesses.
Try Netsuite today for a special one-of-a-kind financing offer.
Market Movers
U.S. stocks experienced declines across all three major indexes on Monday. Here's a look at how sports-related stocks performed:
(Note: All as of market close on 4/11/22)
The New York Mets (3-1) face the Philadelphia Phillies (2-1) on Monday at Citizens Bank Park.
How to Watch: 6:45 p.m. ET on FS1
Betting Odds: Phillies -1.5 || ML -150 || O/U 9.5
Pick: Expect the Phillies to bounce back from Sunday's loss. Take Philadelphia to cover.
Refer Friends to Score Your Favorite Team's Jersey
| | |
| --- | --- |
| SPONSORED BY | |
Front Office Sports is celebrating that Paramount+ is home to world-class soccer matches from around the globe by giving away three authentic official jerseys.
How can you score one? Refer your friends and colleagues to Front Office Sports. Copy and paste your unique link below and share it in an email or on your timeline. 
*NO PURCHASE NECESSARY. Enter between March 21, 2022 @ 12:01 a.m. ET – April 30, 2022 at 11:59 p.m. ET. Open to US residents age 18+ only. 1 entry per person. Void where prohibited. See Official Rules for details.
Your custom referral link:
Or use these one-tap sharing methods: