Just when you thought NFL TV rights deals were calming down, Amazon announces it's airing "Thursday Night Football" in 2022 — one year earlier than initially planned.
What The Verizon-Apollo Megadeal Means
Verizon is set to offload one of the most prominent names in fantasy sports in a move that may auger a bigger play into broadcast sports.
The company is selling its media assets — Yahoo and AOL — to Apollo Global Management for $5 billion. Apollo is an investment manager with $455 billion in assets under management.
The move bolsters Apollo's presence in digital media, and with Yahoo, ups its stake in fantasy sports and sports betting. Apollo is expected to focus on the more valuable properties within Yahoo and AOL, including Yahoo Sports, which runs a sportsbook with BetMGM.
Apollo divested from its major gaming investments in Ladbrokes Coral Group and Caesars Entertainment in recent years.
In December, Apollo bought IGT's Italian sports betting, digital gaming, and gaming device units for $1.15 billion.
Verizon is expected to turn its focus to its 5G network, which could deepen its partnership with the NFL. The telecom provider offers 5G at 13 NFL stadiums, including MetLife, home to the Giants and Jets, which features a Verizon suite.
The company will retain a 10% stake in the media divisions of Yahoo and AOL, which should facilitate continuity with its NFL media partnerships, which use Yahoo Sports as a platform. The stake accounts for $750 million of the transaction value.
Verizon also has 5G-related partnerships with the NHL and Indy 500.
At Apple's product rollout event last October, Verizon CEO Hans Vestberg showed off the network's capability to stream seven camera angles of an NFL game simultaneously, including one inside a player's helmet.
$100B App Market at Stake in Apple-Epic Battle
The trial between Epic Games and Apple began on Monday. The case concerns commission fees on in-app purchases that could impact as many as 1 billion customers.
The antitrust case is a result of Epic circumventing Apple's 30% commission fee on in-app purchases on its App Store. Believing the fee represented a monopoly, Epic redirected in-app purchases on its popular video game "Fortnite" to itself through a hotfix.
As a result, Apple removed "Fortnite" from its App Store, prompting Epic to sue in federal court. If Epic is successful, it sets a precedent in the $100 billion app market for companies to avoid commission fees from tech giants like Apple.
"Apple is not a monopolist in any relevant market," said Apple in court documents. "Epic just wants a free ride on Apple's innovation."
Top executives have been listed as witnesses in the case, with Apple CEO Tim Cook and Epic CEO Tim Sweeney both expected to take the stand. This would mark Cook's first time giving testimony at a trial.
Numbers behind the court battle:
Between 2018-20, Epic earned roughly $1 billion from "Fortnite" and other iOS apps before paying the 30% fee to Apple.
"Fortnite" generated more than $700 million from iOS customers during its two years on the App Store.
In April, Epic completed a $1 billion funding round, bringing the company's valuation to $28.7 billion. However, Epic has a tough opponent in Apple, whose market value has risen to more than $2.2 trillion, bringing in an average of $30 billion in revenue a month.
SPONSORED BY PROFESSIONAL FIGHTERS LEAGUE
The $6 Million Dollar Pursuit Continues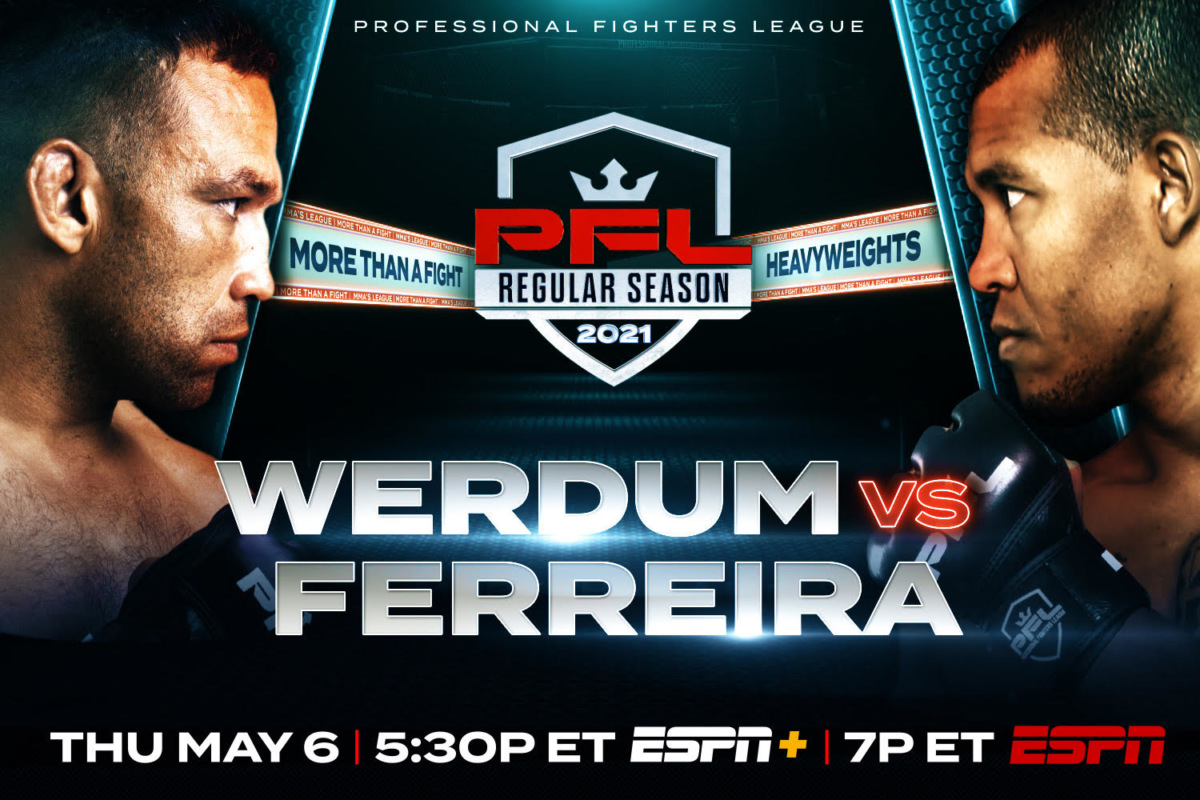 The Professional Fighters League Regular Season heats up Thursday, May 6th on ESPN.
Fabricio Werdum, the greatest Heavyweight in mixed martial arts history and former MMA World Champion makes his PFL Debut as he steps into the cage against the 6-foot-8 Brazilian, Renan "The Problema" Ferreira.
Also, Undefeated Kayla Harrison, a two-time Olympic gold medalist and 2019 Women's Lightweight World Champion begins her quest for back-to-back titles against newcomer Mariana "The Razor" Morais. Harrison is on a mission to be recognized as the best fighter on the planet.
Watch all the action live Thursday, May 6th at 7P ET only on ESPN.
Google Deepens Commitment to Women's Sports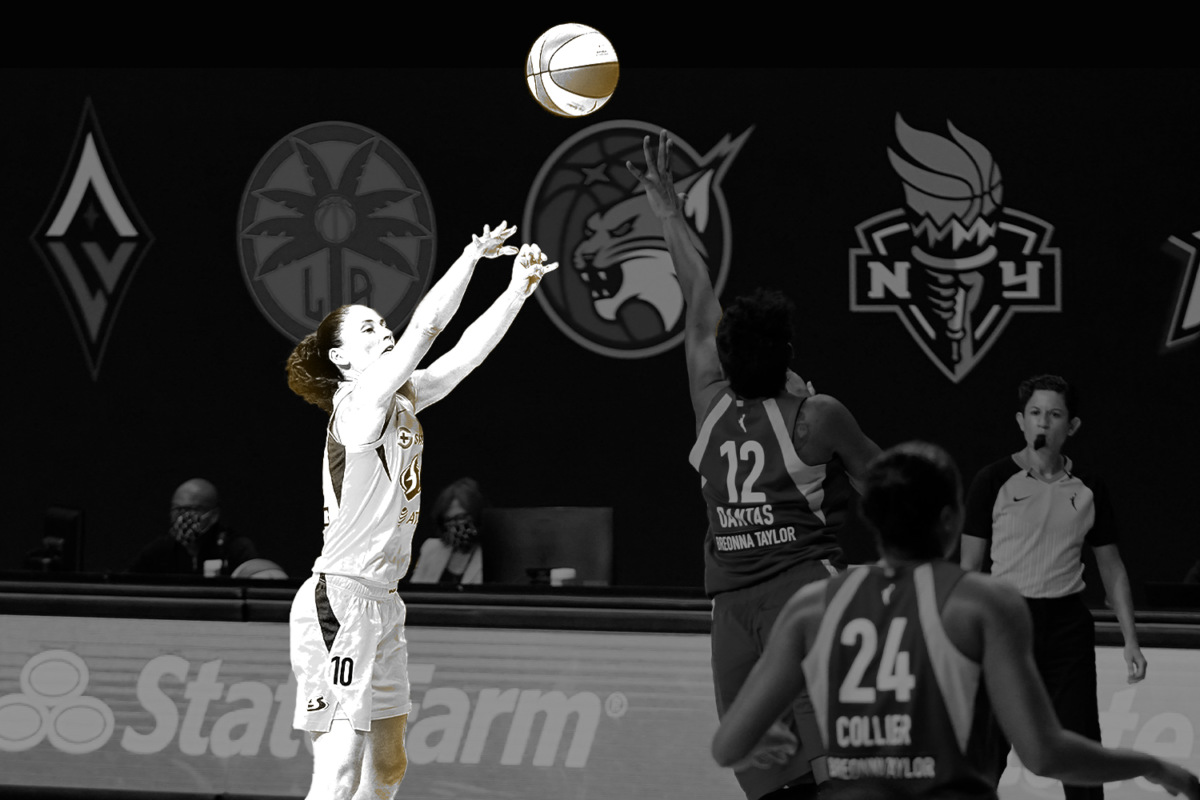 The WNBA is searching for more visibility, and who better to find a solution than one of the top tech companies in the world?
The league, along with ESPN, announced a three-year partnership with Google, who joins Nike, Deloitte, and AT&T as a WNBA Changemaker. Google's parent company, Alphabet, is the fifth-most valuable company by market capitalization at $1.4 trillion.
The partnership is focused on bringing more viewers to women's sports. Only 4% of TV sports coverage and less than 1% of sponsorship is dedicated to women's sports, a Google spokesperson said.
The WNBA Draft, which took place last month, saw viewership decline 12% from last year to 331,000 but was still the second-most watched since 2004.
It's also worth noting that the WNBA has lost more than $10 million per year since its inception.
Google, which also sponsored the 2020 NWSL Challenge Cup, will serve as a partner during the league's playoffs, among other initiatives. 
ESPN will broadcast 25 regular-season games on ESPN for the WNBA's 25th season.
Google is now a partner of the WNBA Commissioner's Cup tournament, a new tournament originally slated to debut last year.
It is also an associate sponsor for L.A. Sparks player and ESPN commentator Chiney Ogwumike's documentary about last year's groundbreaking season.
"The WNBA has been at the forefront of progress for gender equity, racial justice, and sport as a whole," said Google CMO Lorraine Twohill. "And with ESPN as the leading platform for sports coverage, they are at the forefront of telling stories that need to be heard."
Kentucky Derby viewers were

up

to 15 million this year after a slide to 9.8 million viewers for last year's delayed event.

Fanatics

saw

a 1,200% year-over-year increase in Tampa Bay Buccaneers sales, with Tom Brady helping move the team from 28th in team sales in 2019 to No. 1 for 2020. 

The Manchester United Supporters Trust

wrote

a letter to club co-chairman Joel Glazer urging his family to engage with the Trust after 16 years without  contact. The letter hinted that MUST will stage a protest like the one seen on Sunday if no action is taken.

The Los Angeles Lakers lost their third straight last night to drop to the 7-seed — the first play-in tournament spot. "Whoever came up with that s*** needs to be fired," James said of the new format. Get more stories like this in The Association, a free, daily NBA newsletter.

Click here to subscribe

.
SPONSORED BY SATISFI LABS
Inside the New Game Day Experience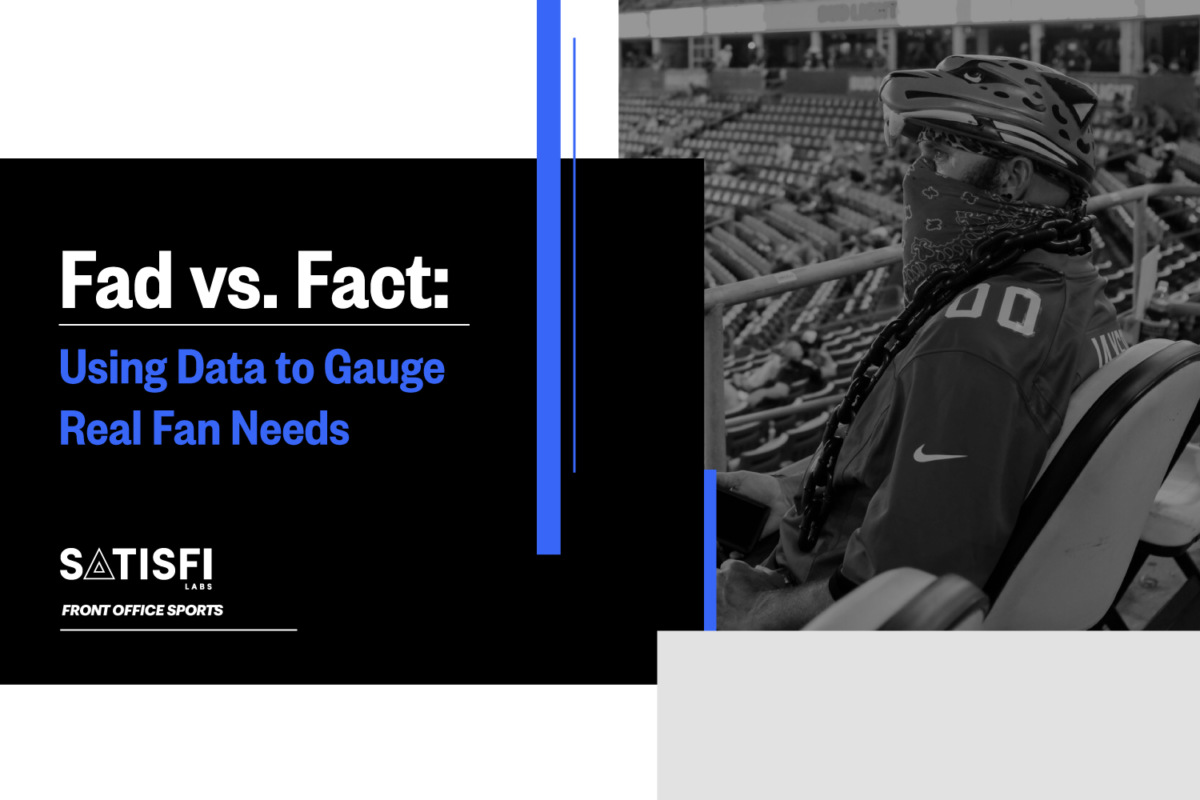 As stadiums and arenas reopened their doors, it became clear that the pandemic had dramatically affected the traditional game day experience. The magnitude of that impact, however, remained a mystery until fans returned to their seats.
Satisfi Labs' Conversational AI platform continued to answer fan questions throughout 2020, and identified four key trends that began to emerge across all of the major sports leagues. 
Download our latest white paper to find out which trends may fade as the pandemic subsides, and those that will shape the future of fandom for years to come.
U.S. stocks were mixed on Monday despite stronger than expected earnings reports. Here's a look at how sports-related stocks performed:
Up:
Genesco Inc. (NYSE: GCO) gained 5.66%
Big 5 Sporting Goods Corporation (NASDAQ: BGFV) gained 4.91%
Foot Locker, Inc. (NYSE: FL) gained 4.12%
Down:
Allied Esports Entertainment Inc. (NASDAQ: AESE) dropped 7.04%
GameStop Corp. (NYSE: GME) dropped 6.57%
Gravity Co., (NASDAQ: GRVY) dropped 5.25%
(Note: All as of market close on 5/3/21)
The Los Angeles Lakers (36-28) host the Denver Nuggets (43-21) tonight. The teams last met twice in February — the Lakers won 114-93 before losing to the Nuggets 10 days later, 122-105.
How to Watch:
10 p.m. ET on ESPN
Betting Odds:
Nuggets -3.5 || ML -160 || O/U 215.5
Pick: Nikola Jokić has reinvigorated the MVP conversation, averaging 25.8 points and 11 boards in Denver's five-game win streak. However, King James is back for the Lakers and will look to spoil the fun. Take Los Angeles to cover and lean over.
Who ya got? Reply to this newsletter with your prediction for the Nuggets-Lakers winner, final score, and high scorer. Nail it, and you get a mention in Tuesday's FOS PM. Don't forget to include your Twitter handle.
Shoutout: On Friday, we asked readers to pick the winner, final score, and high scorer of the Trail Blazers-Nets tilt. The Trail Blazers beat the Nets 128-109, and FOS reader Curtis Spence was the only person to predict a Portland win.